You know what's great about blogging? I'm my own boss. Yesterday was a crazy day, I didn't blog, and I loved it. I want to blog most of the time but when I'm not feeling it or I'm too busy to get a post up at the end of the day it doesn't matter. I like being in charge. Is that a confession of sorts? Hhm. It sure felt like a confession, so I better roll with that. Let's do another confessions post shall we?
Confession 1:
I shared a recipe for this delicious and easy ham and cheese breakfast pie over at I Heart Nap Time Yesterday and I didn't even tell you. This is a fun recipe because it is a bit of a cross between a quiche and a strata and the texture is just delicious. I thought it would be fun for you to make it for your Valentine for breakfast or as breakfast for dinner.
Confession 2:
I have a small appliance addiction. I just bought a really nice juicer and we use it all of the time. Our best concoction so far has been 1 apple, 2 oranges, 1 lemon, and 2 carrots. I have a ton of guilt about this kind of purchase though. We all have our guilty pleasures, right? I don't buy expensive make-up, shoes, or purses, but I had to have that spendy juicer 🙂 What's your guilty pleasure?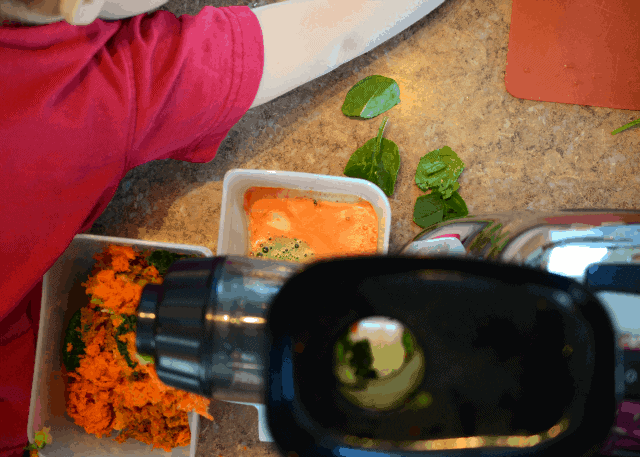 Confession 3:
The kids were totally fighting me on eating their oatmeal for breakfast (we are kind of sick of it right now), but it was already made and I wasn't making something else. I busted out a bottle sprinkles and let them go to town. That oatmeal sure disappeared quickly and I didn't have to be the Oatmeal Nazi. Win-win. Do you think sprinkles suck the nutrition out of oatmeal?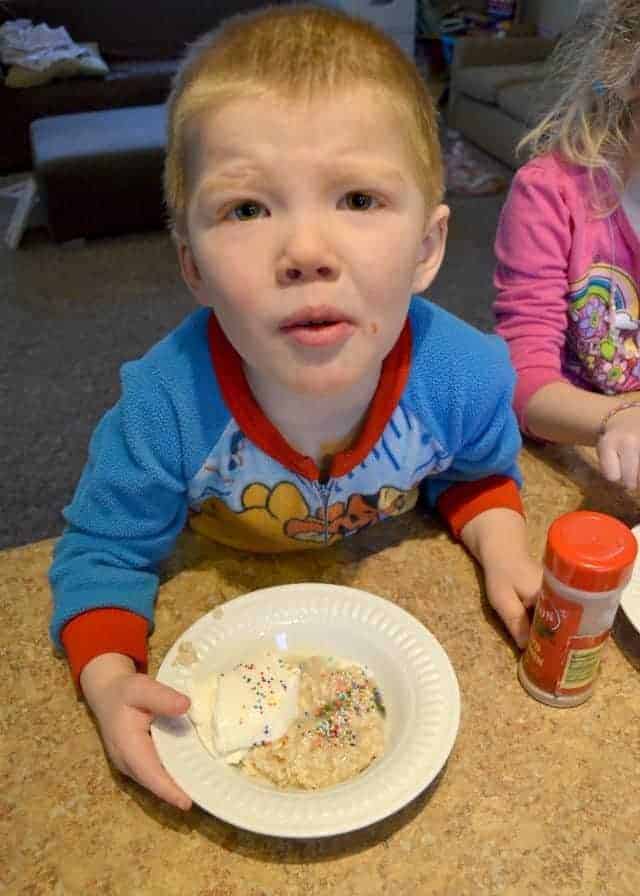 Confession 4:
I spent way too much time at The Inspiration Board making this Valentine's board. Have you seen the site? It's super user friendly and you can make inspiration boards about whatever. I'm no good at PhotoShop, so it's fun to have easy access to making things like this. Isn't this board fun?
Confession 5:
Sometimes it's easier to let the baby play in the fridge while I'm making dinner than letting him help. What is it with kids and wanting to be in the fridge?!
There you have it: Confessions of a Food Blogger. Thanks for reading.
Do you have anything you need to confess? I'm all ears!