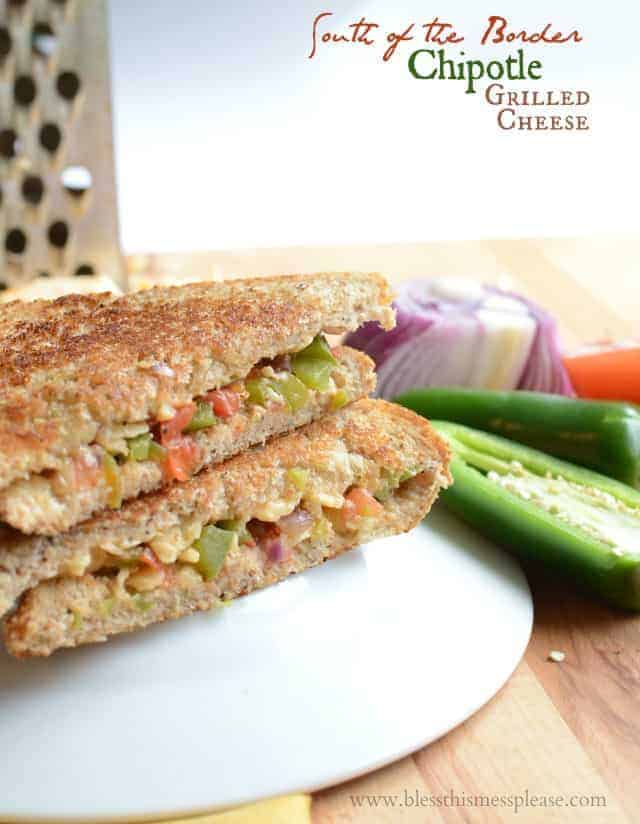 Did you know that April is National Grilled Cheese Month?! Well now you do!
I love a party as much as the next girl, so I thought it only appropriate to celebrate this totally random, yet quiet delicious tribute to melted cheese with you. Of course I made you no ordinary grilled cheese sammich to celebrate. I made you a ridiculously delicious South of the Border Chipotle Cheddar Grilled Cheese Sandwich. Now that friends, is love.
Have you tried Cabot Chipotle Cheddar Cheese? It will change your taco/nacho/grilled cheese life. I have a hard time finding it out here in Utah, but when I do I stock up. It's worth sacrificing the fridge space for, and let's be honest, it doesn't take up fridge space for long.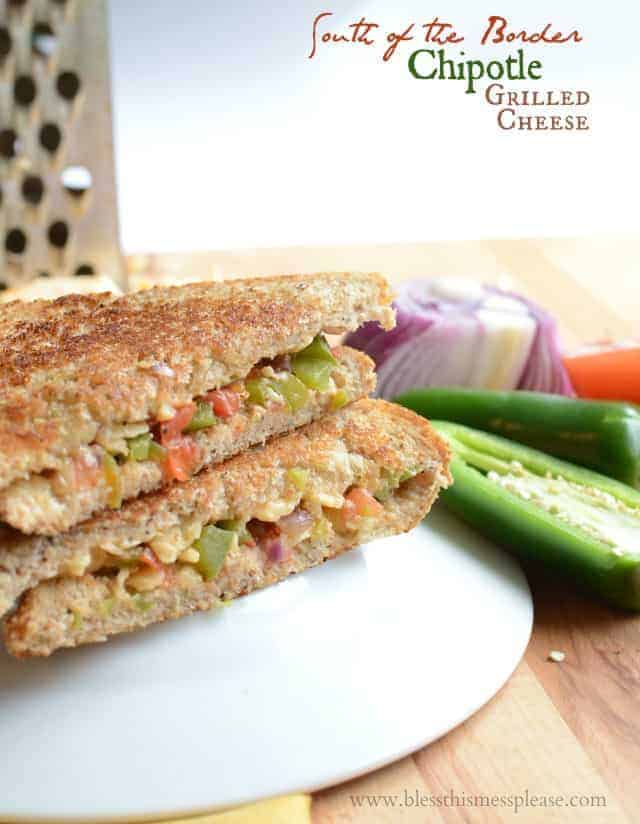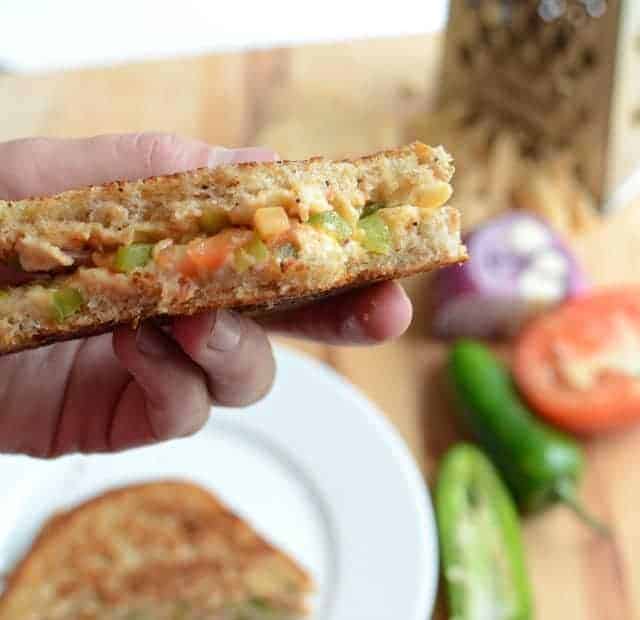 Print
South of the Border Grilled Cheese
---
Yield:

4 sandwiches
Ingredients
1/3 cup finely chopped sweet bell pepper
1/2 of one jalapeno, seeds removed, minced
1/2 cup ripe tomato, diced (about half of a large tomato or one Roma)
2 tablespoons finely diced red onion
8 slices whole grain bread (whole wheat or 9 grain)
8 ounces Cabot Chipotle Cheddar, grated
softened butter
---
Instructions
In a small pan combine the bell pepper, jalapeno, tomato, and red onion. Cook over medium-high heat, stirring often, until the pepper and onion are soft and the moisture from tomato cooks off, about 5 minutes. Remove from the heat.
Heat a large cast iron skillet over medium to medium-low heat. While the pan is heating, lightly butter one side of each piece of bread. Place a piece of bread, butter side down, in the hot skillet. Top with one ounce of cheese, then 1/4 of the pepper mixture, then another 1 ounce of cheese. Top with a second slice of bread, butter side up. When the bread has browned on the bottom, flip the sandwich over and cook until the other side has browned on the bottom. When both sides of the sandwich are golden brown, remove the sandwich from the pan.
Repeat with the remaining bread, cheese, and pepper mixture. Serve hot and enjoy right away.
Notes
Normal white bread would work fine here as long as it was a high-quality sandwich bread. That cheap stuff won't cut it. Bonus points for choosing whole grains though.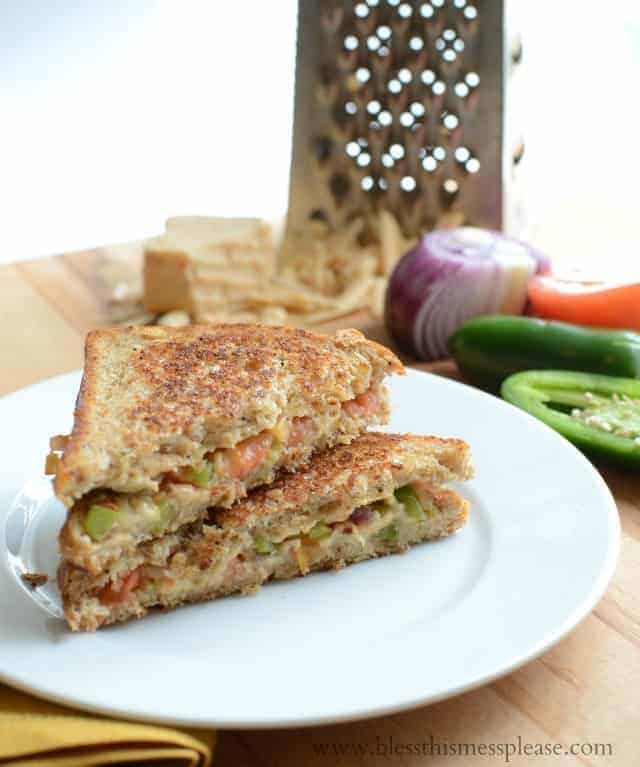 That Chipotle Cheddar Cheese is also amazing on:
Steak Carnita Meat in the Crock Pot
Homemade Steak Tostadas
Roasted Veggie Burrito Bowls from Wholefully
Straight out of the package
Enjoy and have a great day. I'll be busy driving the three youngest 1.5 hours to the dentist by myself. Wish me luck!