16 Soups, Stews, and Chili Recipes with beans is a round up I'm excited about! I love all things comforting soup this time of year and I love when soups, stews, and chilis include lots of beans.
Beans are awesome for a couple or reason. They are are a great filler to replace some of the meat in soup and chili recipes. This is good for the budget but it's also pretty good for you. Beans are loaded with fiber which keeps you full, have lots of protein, and they also include lots of trace minerals like magnesium, copper, and iron. If you've been stuck in a bean rut this is a great time to branch out. Most any bean can be subbed for another when it comes to soups and chilis. Some of our current favorites are black, pinto, small red, butter (Butter beans are HUGE and super creamy in the middle. My kids LOVE them!), kidney, white kidney, and Great Northern beans. They all have a pretty common taste and are very similar in texture. A few we have tried but are still learning to like in soups are garbanzo and black eyed peas. They both have more texture and a stronger flavor.
Are you sold!? What's your current favorite bean and what do you love to use them in? Enjoy the recipes.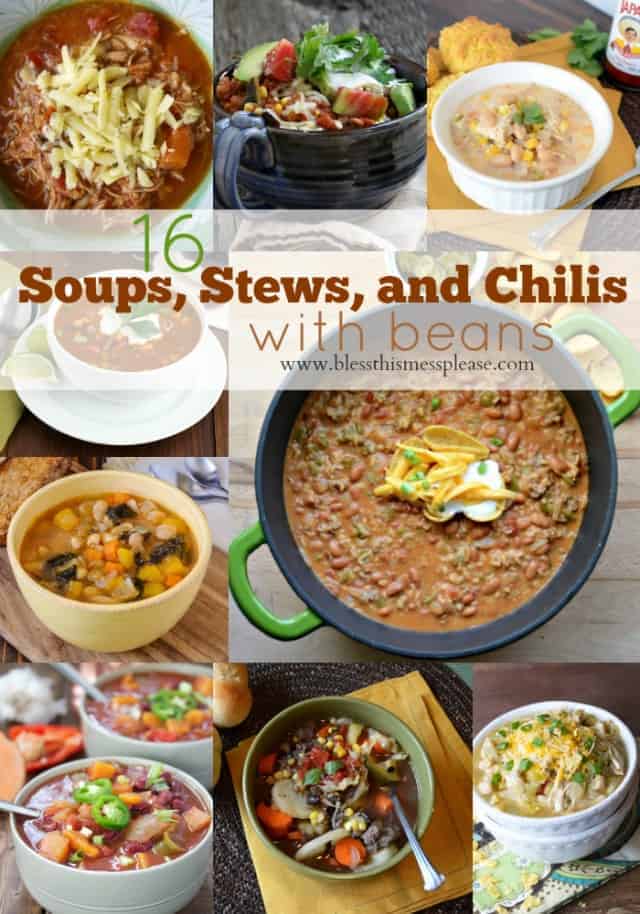 1. Sweet Potato Chili from Lexi's Clean Kitchen
2. Shredded Chicken Ratatouille Chili from Perchance To Cook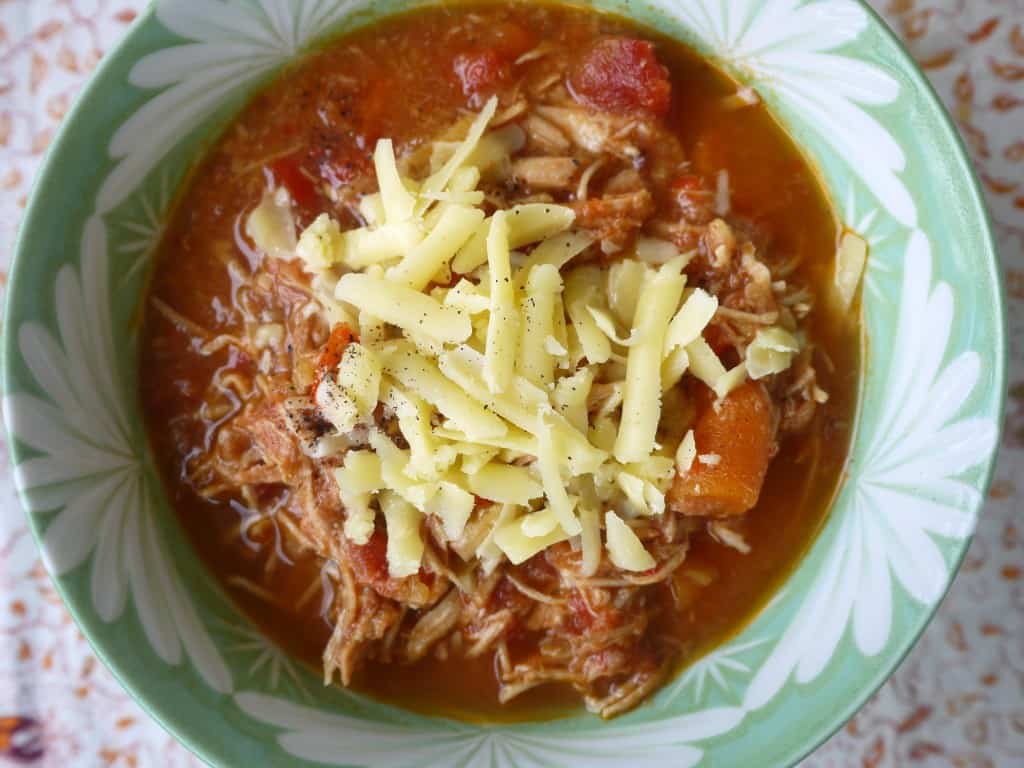 3. Slow Cooker White Bean Chicken Chili Verde from Maebells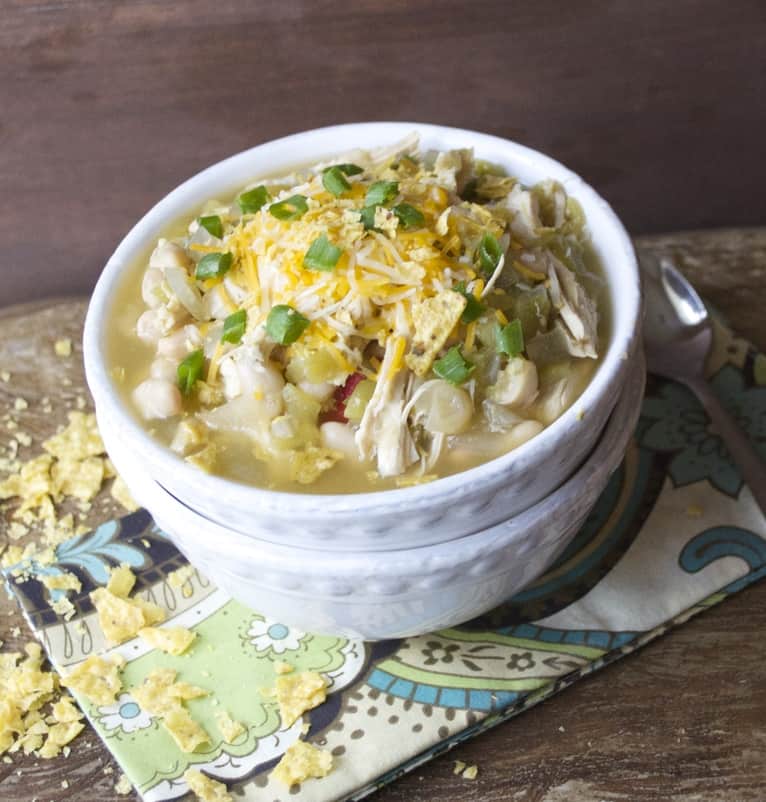 4. Slow Cooker Fiesta Ranch Taco Soup from Chelsea's Messy Apron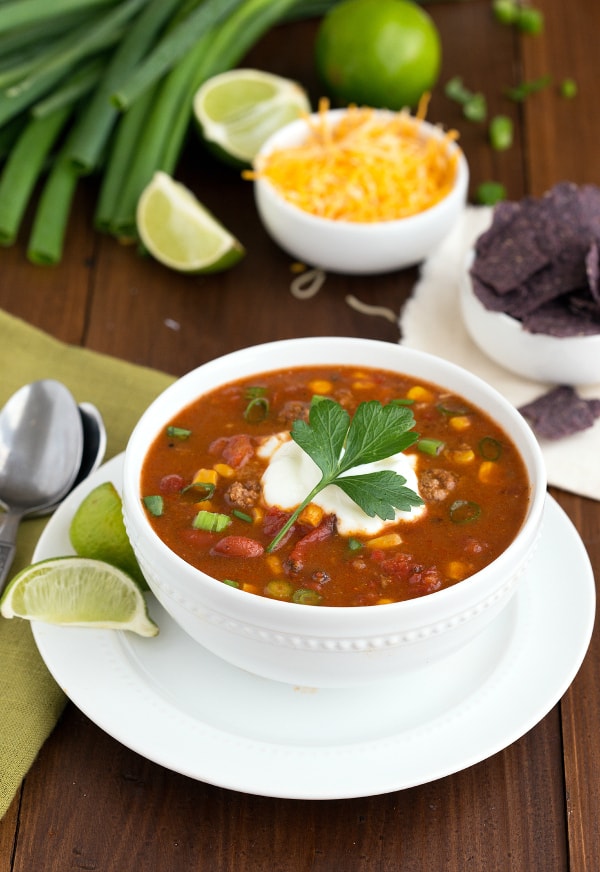 5. Two Bean Taco Soup from Yes to Yum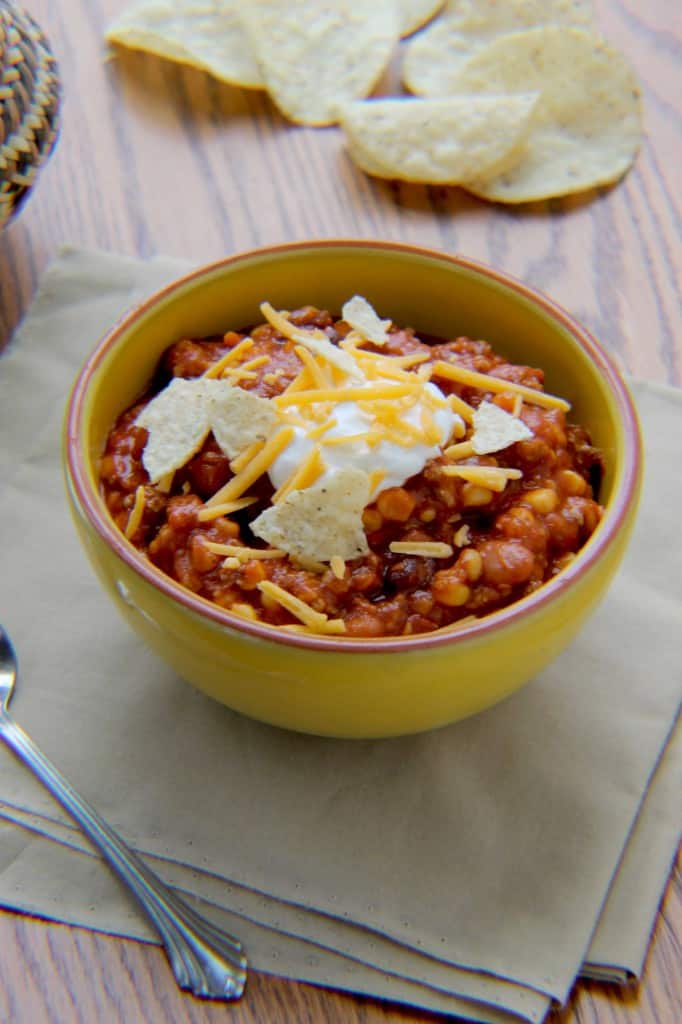 6. Slow Cooker Mixed Bean Vegetable Soup from An Edible Mosaic
7. Tuscan Bean Soup from Culinary Ginger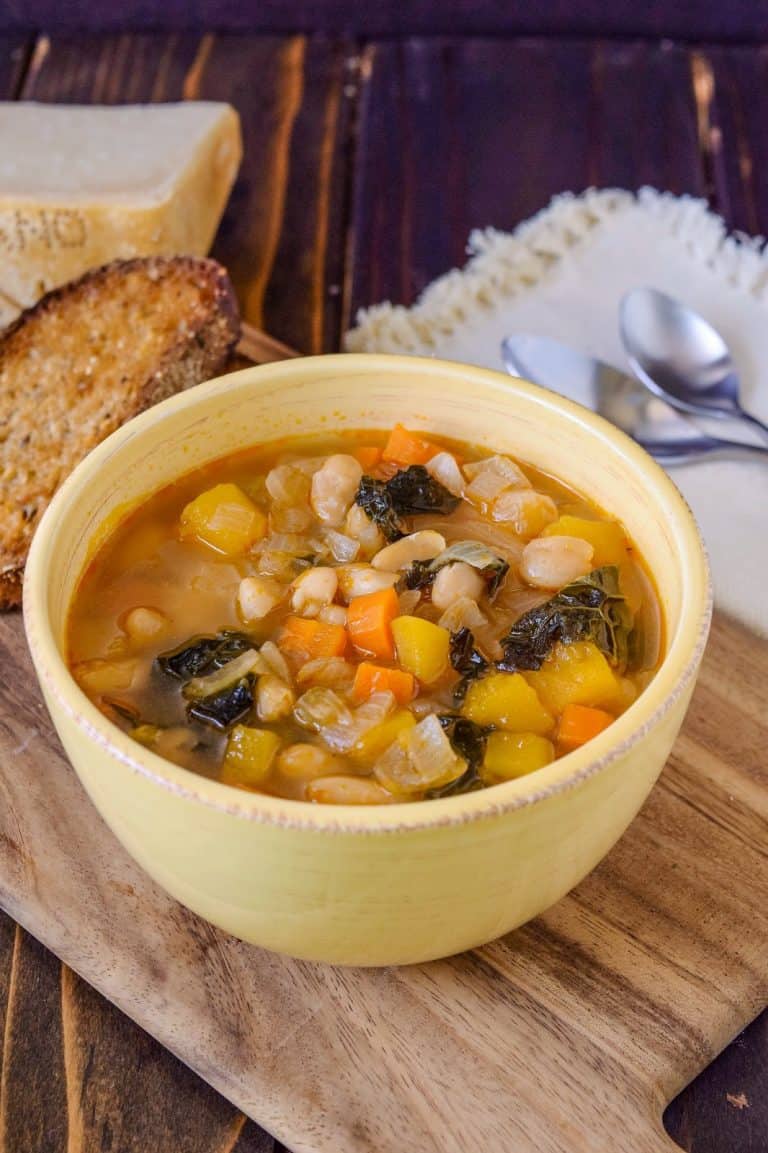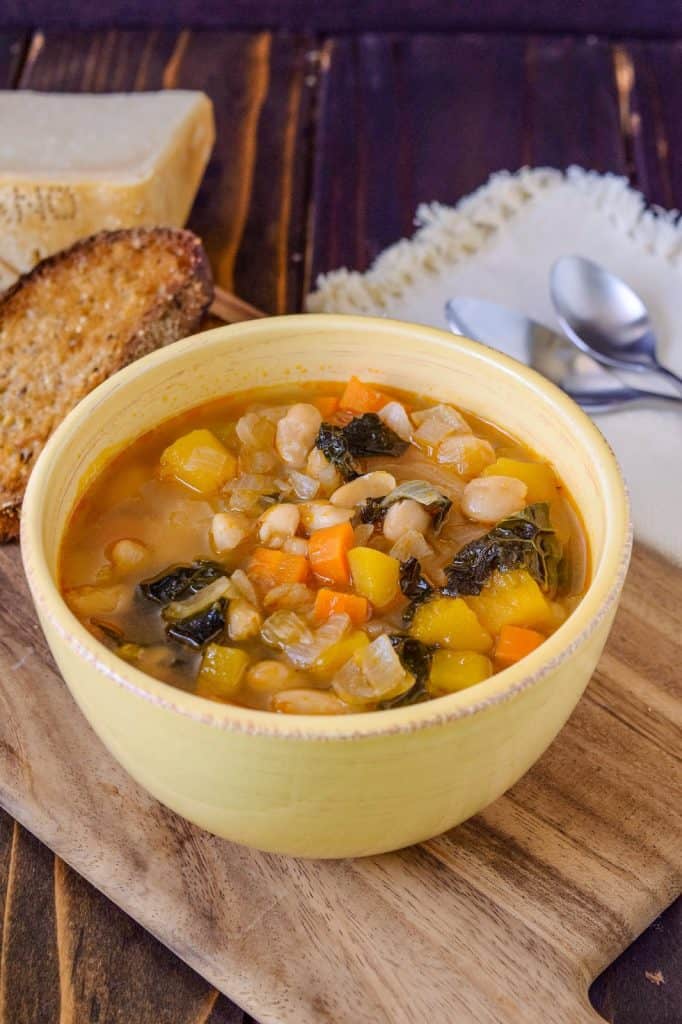 8. Skinny Taco Chili from The Scrumptious Pumpkin
9. Blender Black Bean Soup with Hot Sauce from Lemon Tree Dwelling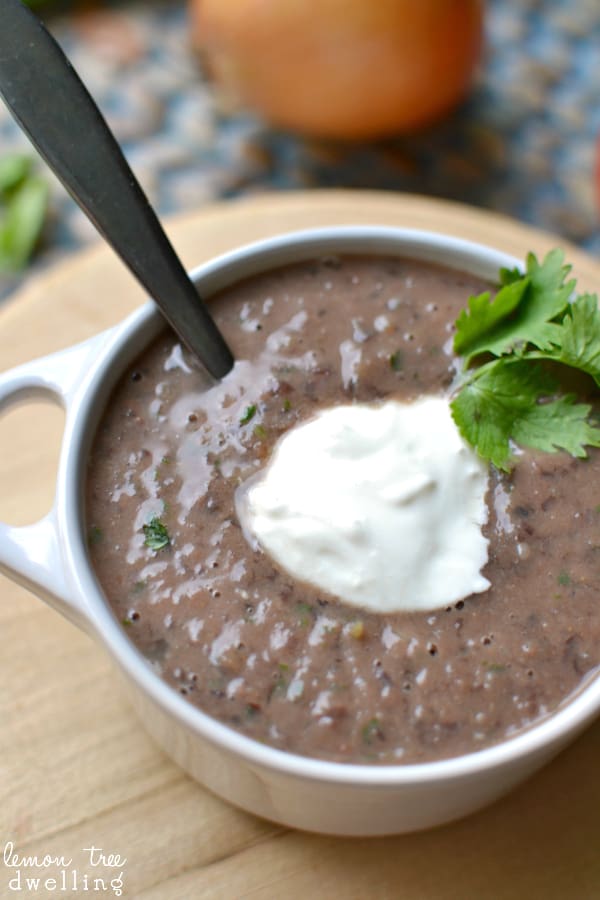 10. Bean and Bacon Soup from Cook The Story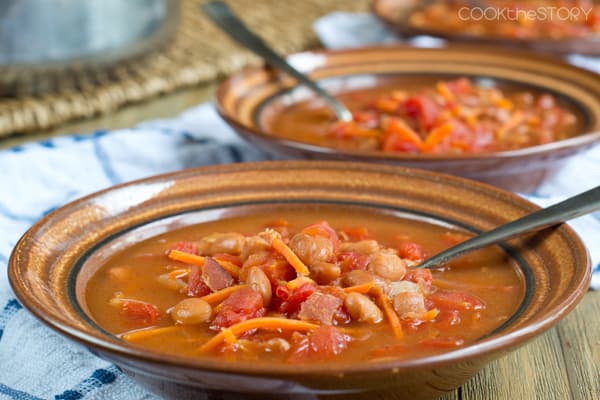 11. Roasted Poblano and Chorizo Chili from Pinch and Swirl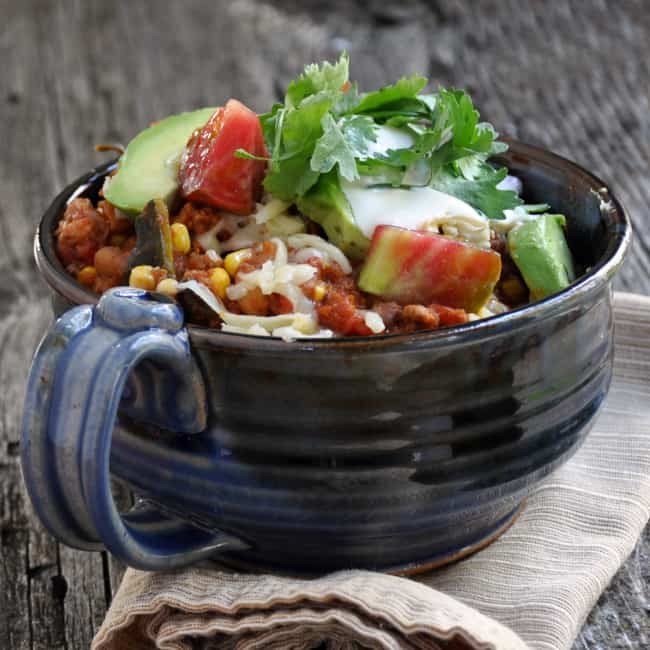 12. Taco Soup from Pip & Ebby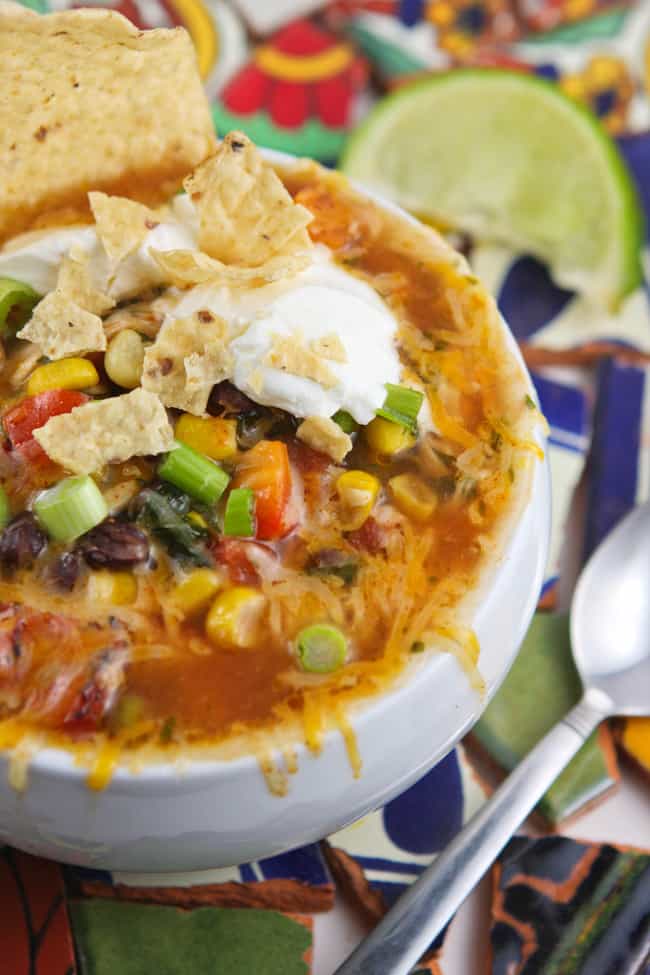 13. Creamy Turkey Taco Soup from Peace Love and Low Carb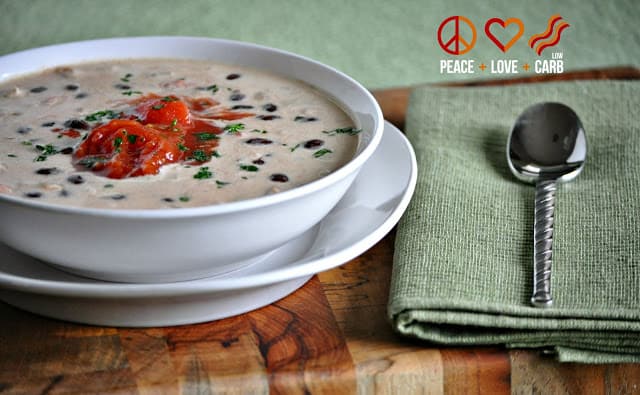 14. Healthy White Chicken Chili from Bless this Mess
15. Everything but the Kitchen Sink Soup from Bless this Mess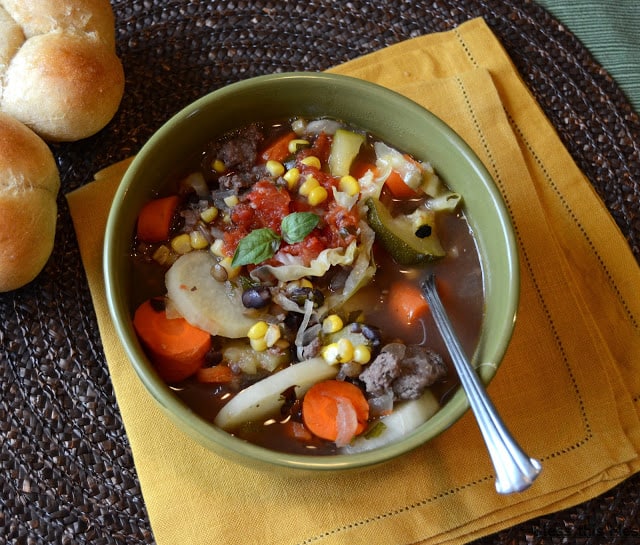 16. Loaded Nacho Soup from Bless this Mess