This Healthy No-Bake Cheesecake is free of eggs, gluten, and refined sugar, while still tasting exactly like traditional cheesecake!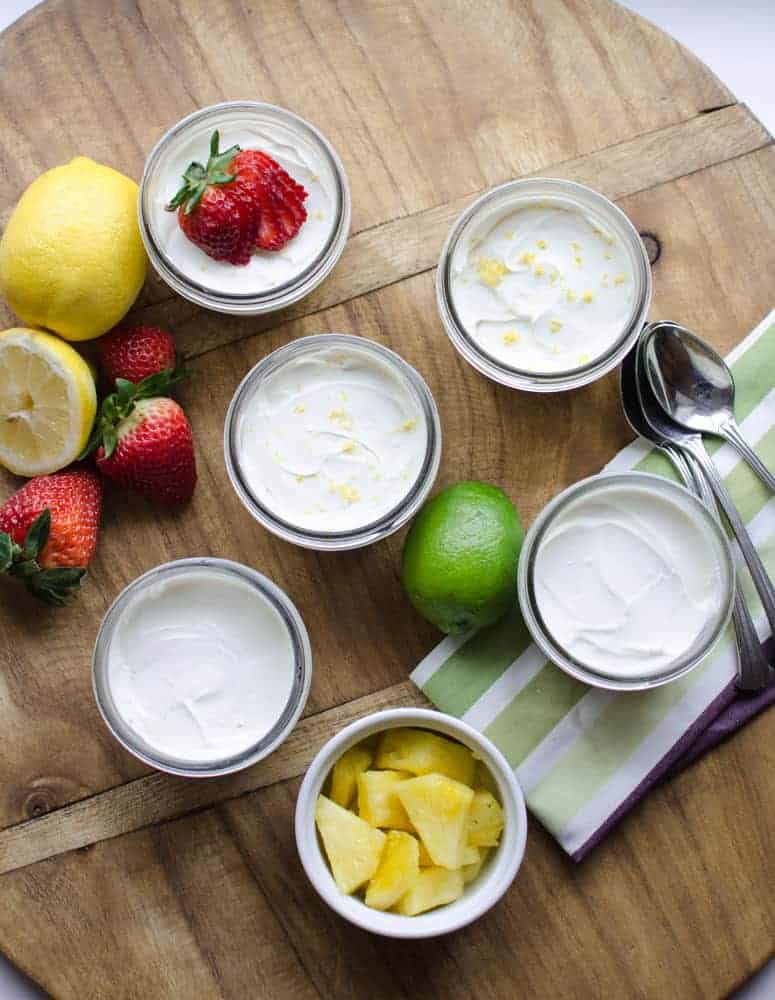 You neeeeeeeeeeed this easy healthy dessert in your life! I'm SO excited to share it with you today because it is one of my favorites! You are going to love how easily these Healthy No-Bake Cheesecakes come together (hello no-bake!). Plus, they have no refined sugar (just a little honey and a few dates), and they are chock-full of protein and fat, which I'm always trying to get a little more of into my young active children. The texture is perfection, it's egg-free and gluten-free, and it tastes just like a traditional no-bake cheesecake dessert, if not better. Cheesecake is one of those flavors that I have always really liked. I have posted cheesecake brownie bars, a super simple 5 minute raspberry cheesecake dip, and even a cheesecake ice cream recipe, all of which are delicious. This recipe is a bit healthier than the others so I feel like I can make it more often, not a bad thing!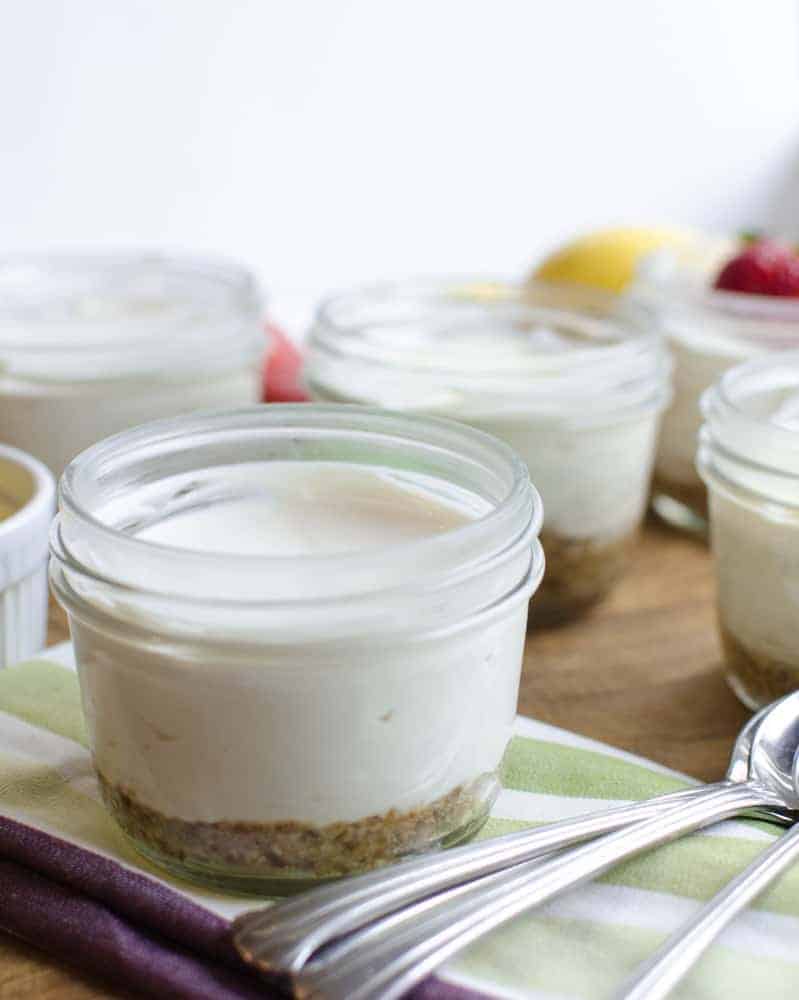 It's extra fun to serve individual/mini things and these mini cheesecakes are super cute. I used these one cup (half-pint) wide mouth canning jars to make them in and they are the perfect size. Plus I love having these handy little jars on hand and use them often (they fit any of my 9 favorite salad dressings perfectly). I have made a classic vanilla cheesecake for you today, which means that you can top it with just about anything. You can add fresh fruit (strawberries, pineapple, blueberries, raspberries, and/or cherries are perfect). You can top it with a little lemon or lime zest, or you could even top it with a few pretty chocolate curls.
If you don't want to make mini no-bake cheesecake, then this will make a 9×9 inch baking dish of cheesecake that you'll be able to dish up to share. It doesn't slice up as cleanly as a true cheesecake (most no-bake ones don't), but it's still delicious.