16 easy-peasy one pot dinner recipes to help you get through a busy season. There is something here for everyone!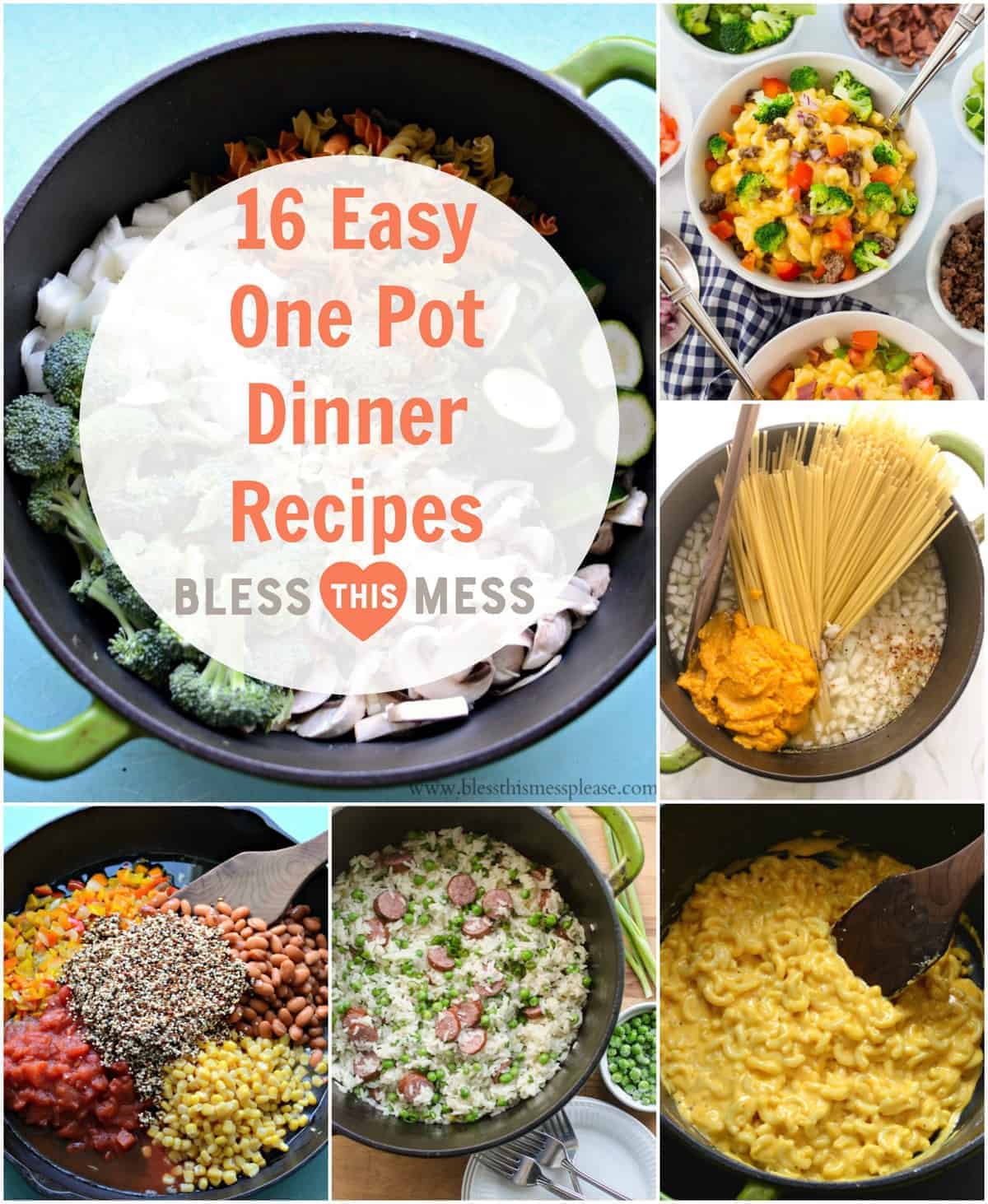 Spring is just around the corner and this time of the year is just as busy for my family as the holiday season. We are heading into baseball season, dance lessons, after school science club, t-ball for the middle boys, and all things build-a-house because the weather is finally starting to cooperate again.  I feel like kids are a bit like honeybees in the sense that they can feel the warm weather coming. They set about the day with a bit of a buzz and excitement about them like a honeybee that is just coming out from the hive on a cool spring day in search of a little something to eat.
I feel like my honeybees are ALWAYS on the search for a little something to eat too. With dinner time getting busier and afternoons being spent outside, I thought 16 easy one pot dinner recipes would be the perfect post for you today. There's a little something for everyone – they take one pot, not tons of time, and they'll make dinnertime a breeze so that you can go out and enjoy the fresh air instead of hanging out in the kitchen all day.
Thank you for being here and enjoy!