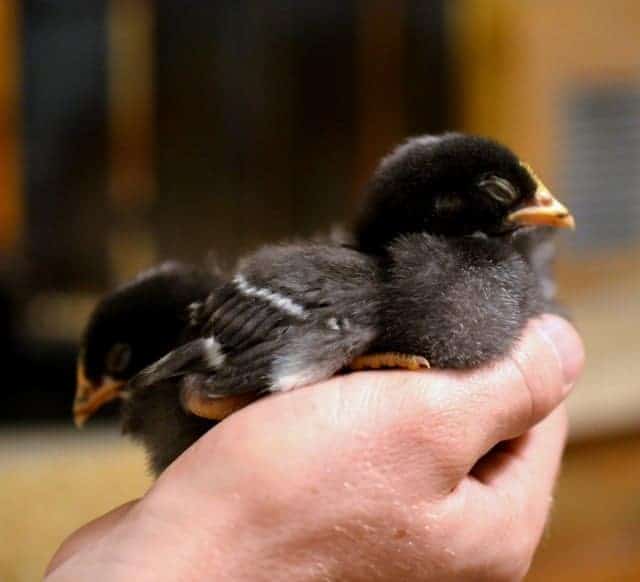 Spring has sprung and like me, many of you are thinking about or already investing in CHICKS!!! This is my fifth spring getting new chicks and I just love this time of year. Last year, I tried my hand at using an incubator to hatch my own eggs (much harder than I thought it would be but very rewarding and wonderful for the kids to see), but this year I just got five little chicks from our hardware store. They are currently right next to me cheeping away in their box. They have such fun little personalities and the kids enjoy having them around as much as I do.
If you are at all interested in getting chicks, this year or in the future, this article is for you! There's definitely a learning curve when it comes to raising animals but I've done lots of learning, reading, and experimenting so let me share a few things that I have learned these past five years of raising chicks into wonderful backyard chickens (the best and most productive pets ever).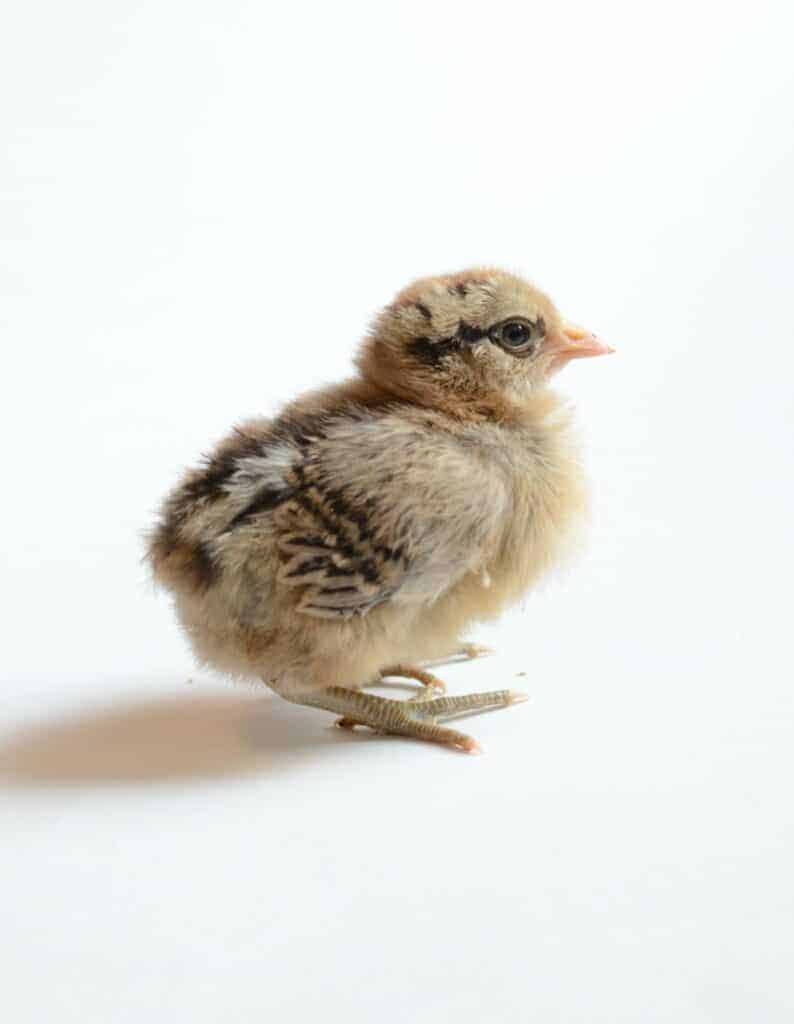 10 Things I Wish I Would have Known Before Getting Chicks
1. You don't have to use a heat lamp to provide heat. Yes, you have to provide heat, but there's a better way
I did a heat lamp for a few years. This worked fine and the chicks stayed warm but it always made me a little nervous. I didn't like to leave it on while we were gone and I felt uncomfortable at night because of fire hazard issues (we've always kept out chicks in our home too which increased the worry). Plus I had little kids and heat lamps and bulbs are, well, hot. That being said, my friend Cassie got chicks and she bought a Brinsea EcoGlow Brooder for Chicks or Ducklings, and I had to have one too. I'm using it right now and I LOVE it! The chicks just stand under this little thing and it produces heat, no light/lamp/bulbs needed. It's way more safe, the chicks enjoy having a little house to hide and sleep under, and I have noticed that they get into a much better natural rhythm. The light from the heat lamp kept them up at odd hours. The years that I have used this brooder, the chicks get into more natural day and night patterns. I feel like it's all-around healthy for the chicks and safer for our home.
2. Organic chick starter and feed is the way to go
If you are feeding your people organic/homemade/wholesome foods you'll want to feed your chickens the same. I use and love Purina organic chicken feeds. They have a whole bunch of options when it comes to feed, so you'll have what you need for your chicks, layers, and everyone in between. When you first get chicks, you'll want to feed them "chick starter", this feed has a proper calcium to phosphorus ratio which helps their developing bones stay strong, has the right amount/types of protein for rapidly growing chick bodies, and the pieces are normally small so that their little bodies can eat them. You feed chick starter to your ladies until they are about 18 weeks old (and then you'll switch over to feed meant for laying hens which has high protein to support them during egg production). I like this Purina Organic feed because we can get it at our little hardware store (yay!), it's made with all the ingredients you want and none of those you don't (organic ingredients cannot be fertilized with chemical fertilizers, treated with insecticides/fungicides/pesticides, etc. and cannot be genetically modified. Organic feed products cannot contain chemical preservatives, medications, hormones or animal by-products), and because it makes me feel like I'm giving the animals, that I've chosen to become a steward over, what's best for them. Our chicks are our pets and I feed them as well as I feed my kids. If you aren't local to our store you can find a retailer here.
3. Don't use paper towels or newspaper for bedding
The first year or two I had chicks I just used newspaper to line their box before I moved them to a coop. It worked but it's such a mess and they need to be changed daily to keep the smell down. I have had much better luck using pine wood shavings (don't get cedar shavings, they are supposed to be hard on the birds respiratory system) and also chopped up corn cobs. Both bedding options are cheap and come in big bags from the feed supply store. They are awesome because they absorb moisture (and smells) very well, you can compost them when you need to change the litter, and if you have some leftover you can use them in your nesting boxes in your coop.