This Bubble Blowing Craft for Kids gets your little ones outside, playing with bubbles, and making art! It's an easy and fun way for them to play and be creative.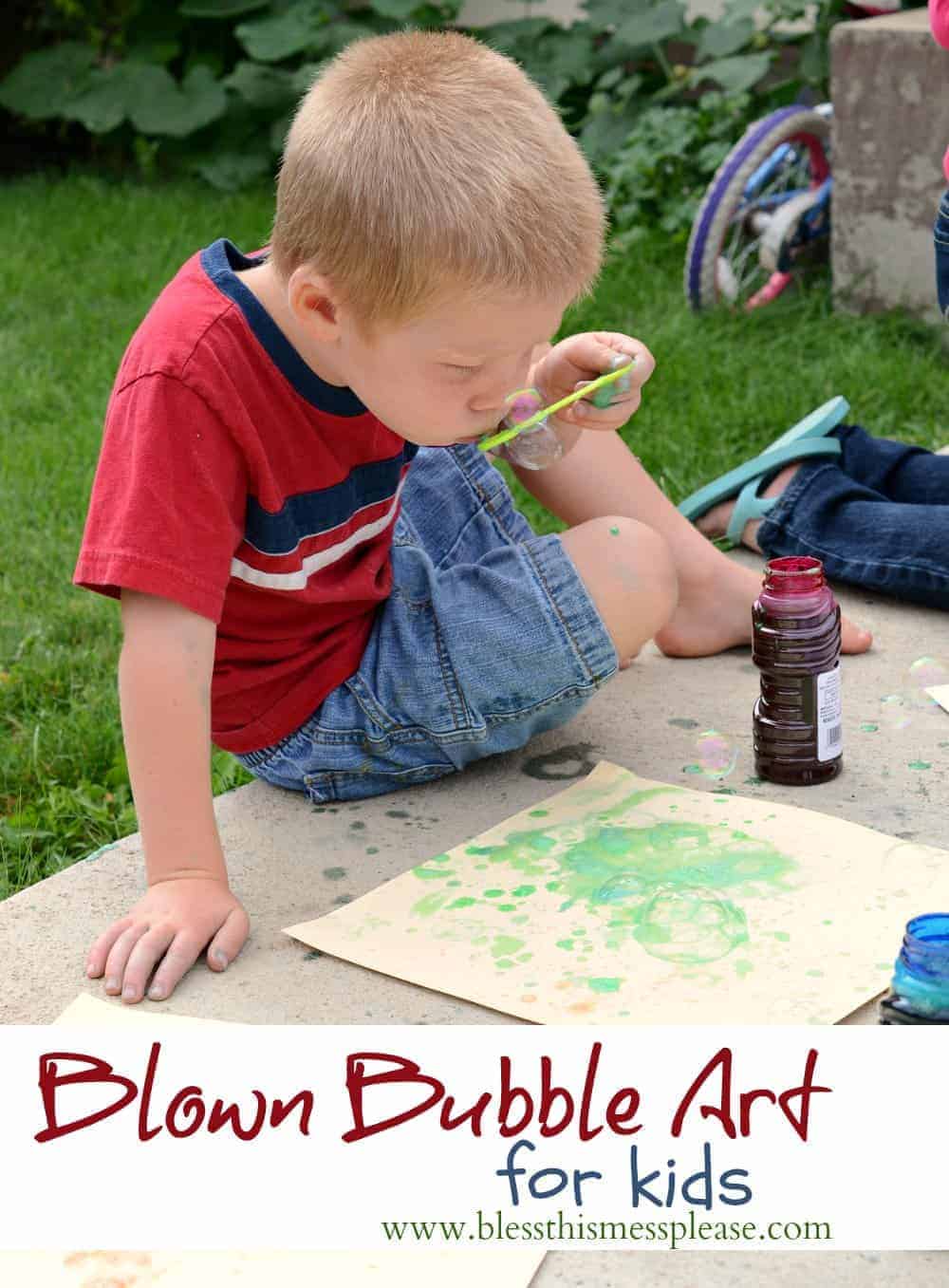 Bubble Blowing Craft for Kids
A few weeks ago we had friends over and created some amazing blown bubble art. The concept is simple - use food coloring to dye a few bottles of store-bought bubbles different colors and then blow bubbles onto card stock. When the bubbles land and pop they leave behind a gorgeous colored bubble print! The kids loved blowing the bubbles and they were even more surprised when it created a masterpiece to take home.
This is a perfect project for after school, preschool, or for when the cousins come over. You really can't go wrong when mixing bubbles with a craft project. Plus with just a few items on the supply list, you don't have to do any major prepping.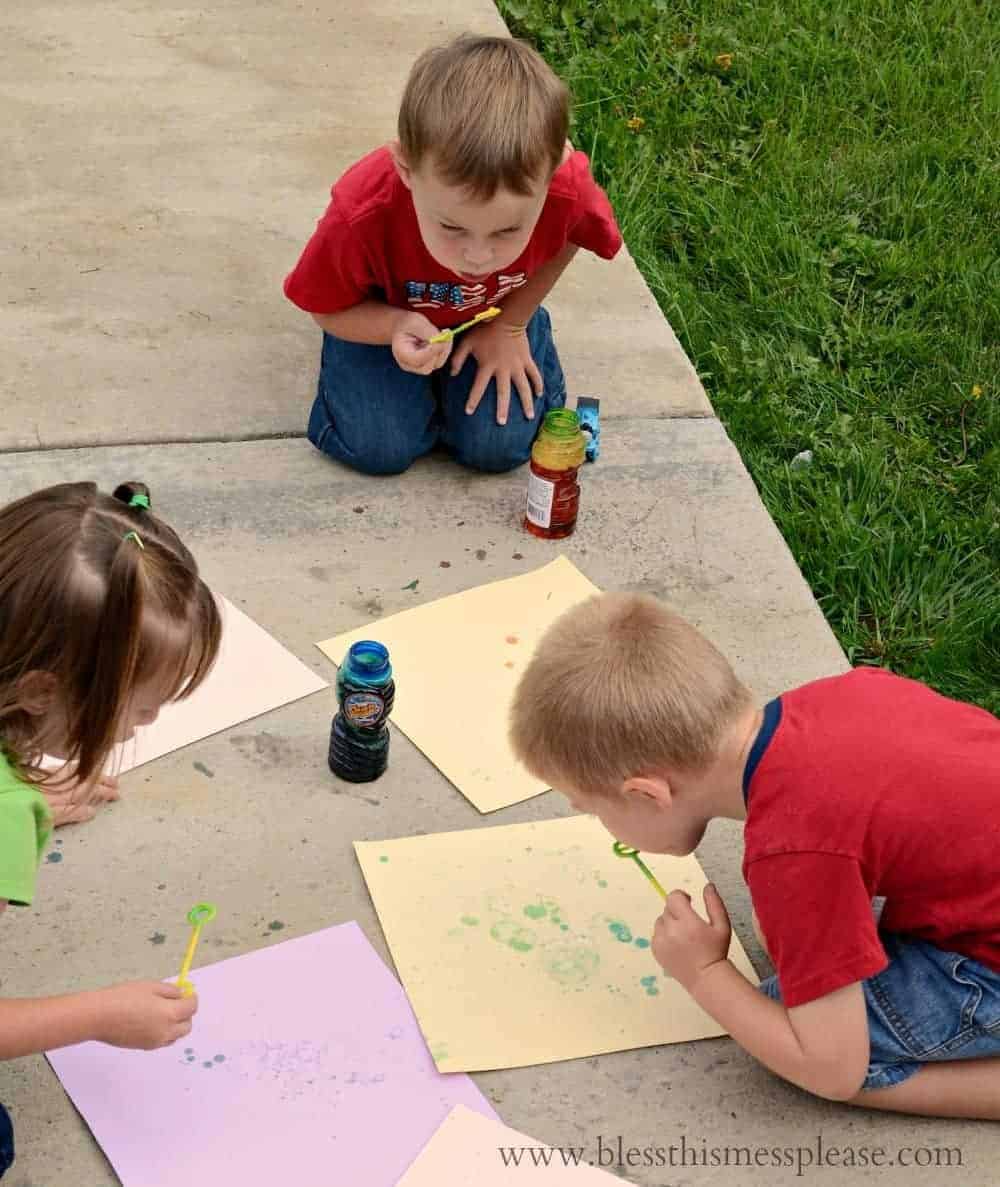 What you need:
Store-bought bubbles (a jar per child is a good idea)
Liquid food dye
Card stock
Directions: Add 7-10 drops of food coloring to each bottle of bubbles and stir or gently shake to incorporate. Blow the colored bubbles onto card stock. If you'd like the color a little darker just add a bit more food coloring. Blow bubbles and create art to your heart's content and then let your artwork dry before handling.
Clean up: I was nervous about food dye and toddlers! I'm pleased to say that the soapy nature of the bubbles makes cleaning up a breeze. One little girl actually dropped a whole jar of bubbles that landed on its end and sent colored bubbles flying all over her and her mom. They were COVERED in blue dye and bubbles! A quick trip to the sink and surprisingly it all came out of their clothes, they were just really wet.
Plan on doing this outside or laying down a sheet before you start, wash hands and spots off clothes when you are done, and enjoy!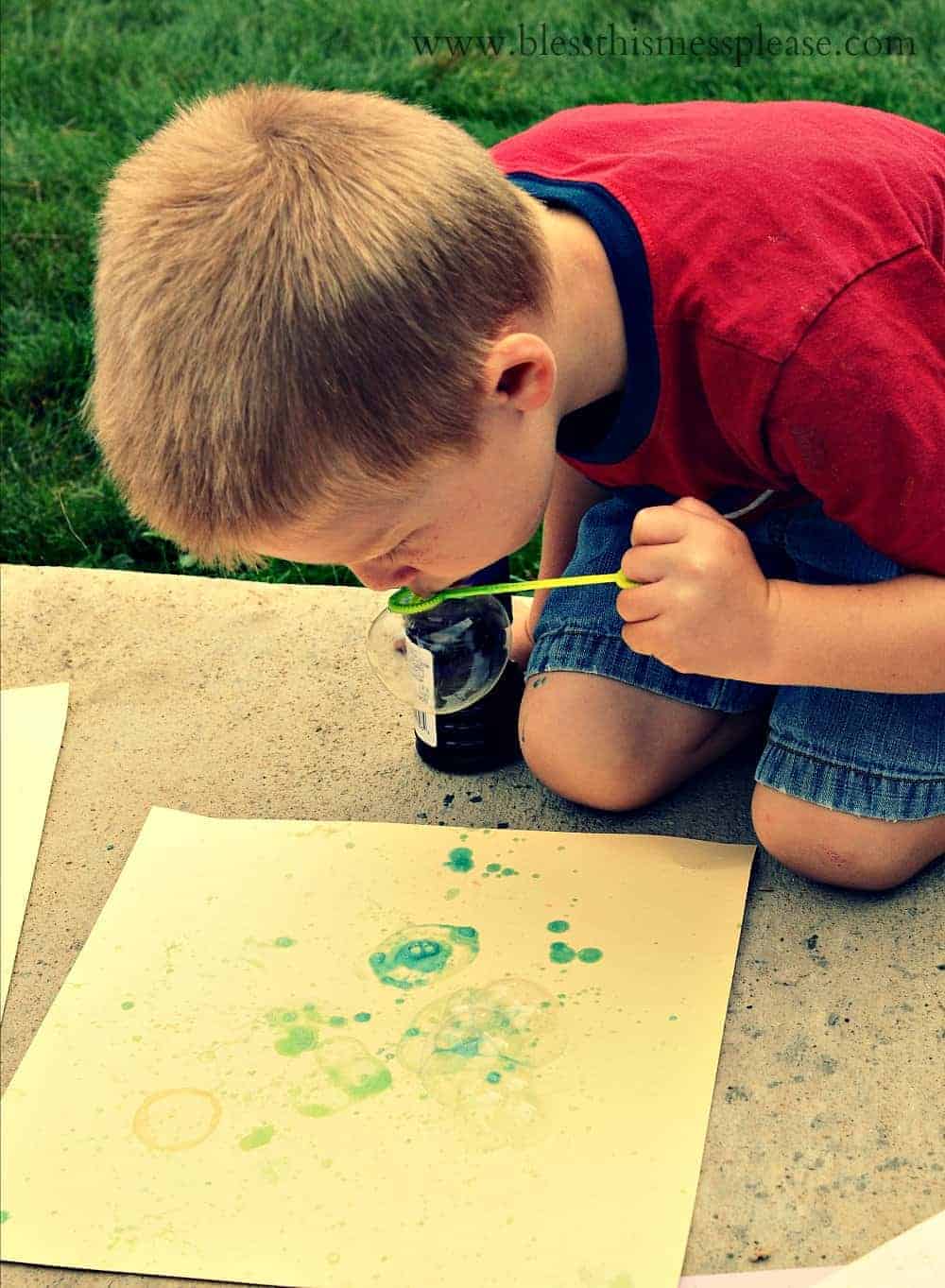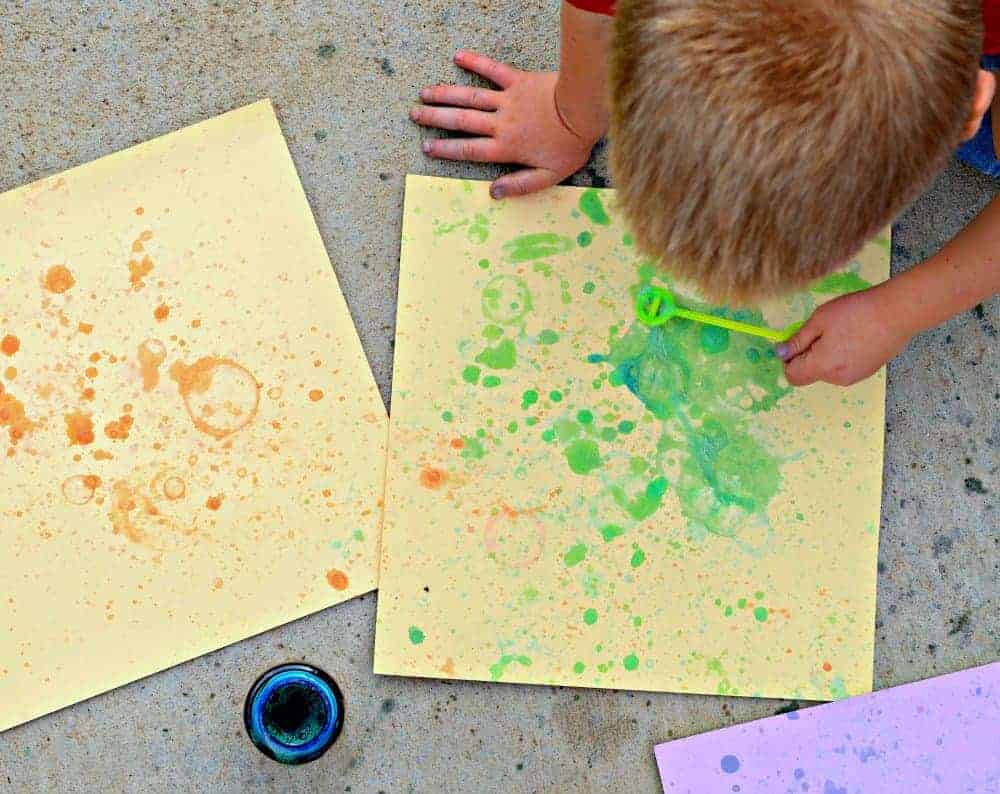 More Fun Craft Ideas:
This post was originally published in 2014 and has been updated in August 2019.
Bubble Art Craft for Kids is fun and easy and makes a beautiful picture from blowing bubbles!