10 Brunch Ideas to create something delicious for a long morning, a weekend with friends and family, or to show someone a little extra love. Everyone deserves to relax and have brunch once in a while!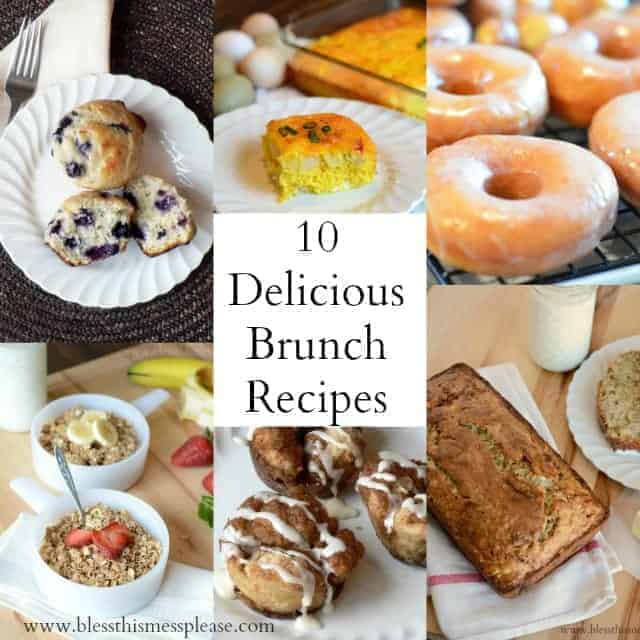 10 Brunch Recipes
Mother's Day is here! Are you ready to do some spoiling and to hopefully get spoiled yourself?! My favorite part of the day is that it is the second day of the year that my husband cooks for me (the first being my birthday). If you get the gift of not having to cook or need some ideas to spoil your own special ladies, here are a few of my favorite brunch recipes that taste great all day long! And if your husband is doing the cooking, send that man a link to this post. They all need a little help and he probably doesn't have a Pinterest account.
Plus brunch is a great reason to invite some girlfriends over one weekend so you can chat over delicious food without having to get up too early to prepare. All of these recipes are delicious and easy, so there is bound to be a handful you will love!
More Breakfast/Brunch Ideas:
This post was originally published in 2013 and has been updated in July 2019.
Try out any of these 10 Brunch Recipes for tasty and easy brunch food, perfect for surprising mom or having some friends over!