I mentioned a few weeks ago that the baby decided he was done nursing at 10 months old, and I was torn in my feelings about the matter. I liked nursing and wanted to make it to a year but I also liked a little bit of freedom that comes with weaning.
Finding a bottle that he liked was more of a pain then I thought it should be. I had a few old odds-n-ends bottles and nibbles lying around but he acted like he couldn't get enough out. Some of the bottles were quite old, like six or seven years old and I realized that they probably were produced using BPA.
BPA is something that I had heard about but was confused by for a while until I made the time to do some research on my own. I figured I'm not the only one who is using bottles right now, and who is also super busy. So let me take some of the research time out of this and tell you what PBA is why you should be avoiding, especially when it comes to baby bottles.
And speaking of great baby products, there's a giveaway at the end of the post! Keep reading.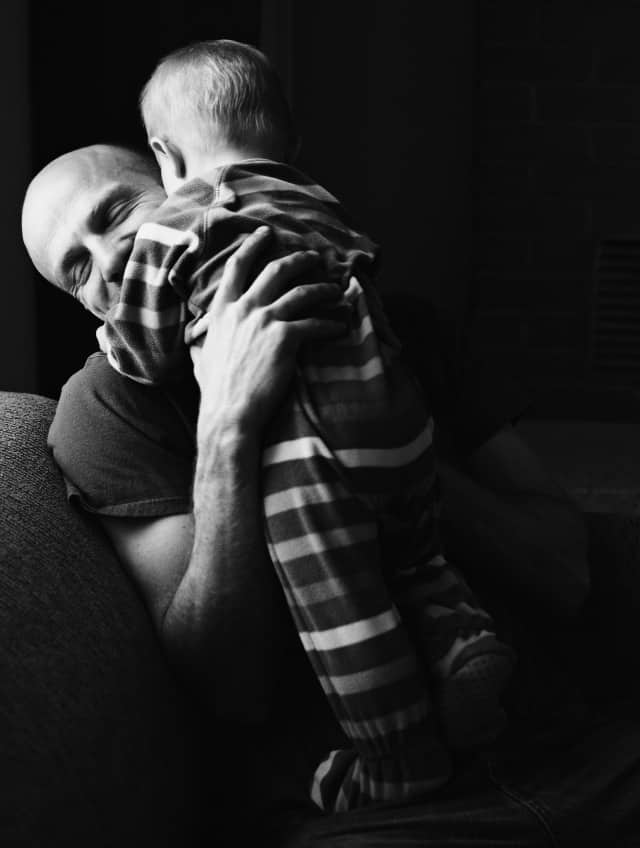 What is BPA?
BPA is the main component of polycarbonate, the hard, clear plastic sometimes used to make water bottles, baby bottles, food storage containers and other common items like contact lenses, CDs and electronics devices. BPA is even used in places you wouldn't normally think of, like the protective lining in tin cans. If you've noticed the little arrows stamped on plastic items with numbers inside, the number to look for here is 7. Although not all plastics labeled "7" contain BPA, it's still a good identifier.
It can leach into food or drinks from the plastic containers holding them. Canada in September 2010 declared BPA a toxic substance, and has been banned in baby bottles in Europe and the US.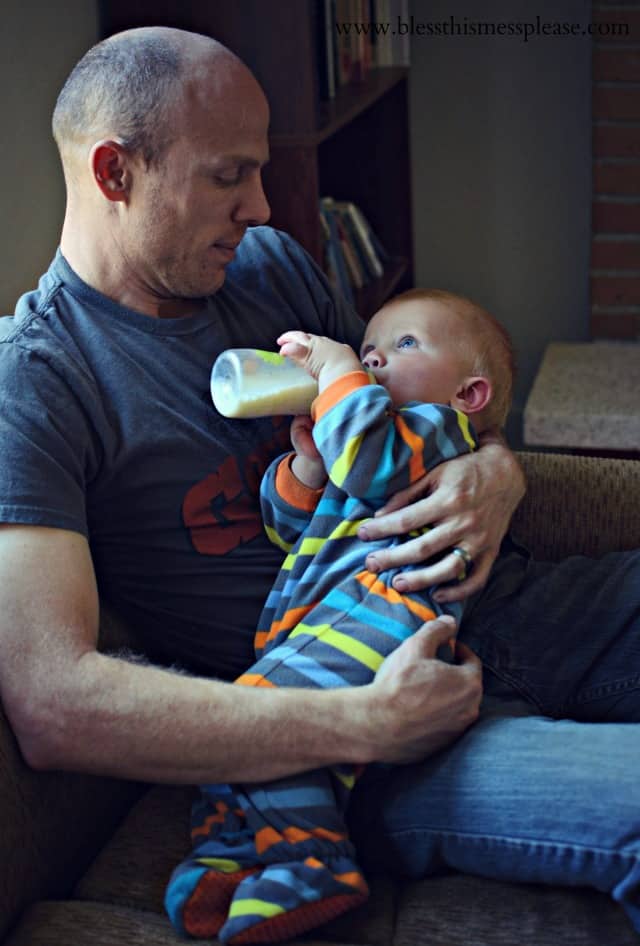 BPA is Especially Harmful to Infants and Pregnant Women
Plastic chemicals are among the most potentially damaging toxins for a fetus. This includes BPA, which is an endocrine disruptor, meaning it mimics your body's natural hormones and can trigger major changes in your body. Of 115 published animal studies, 81 percent found significant effects from even at very very low levels of exposure to BPA.
Infants and children have small bodies (so it takes less of a toxin to make a bigger impact), are growing at rapid rates, and are busy developing so many parts of their bodies. A chemical that is trying to mimic our hormones is just plain scary. BPA has been found to cause problems such as early onset of puberty, increased diabetes risk, hyperactivity, and certain cancers.
Some of the biggest concerns surrounding BPA are for pregnant women, exposure can lead to chromosomal errors in your developing fetus, causing spontaneous miscarriages and genetic damage. And exposure to just 0.23 parts per billion of BPA is enough to disrupt the effect of estrogen in your baby's developing brain. That is such a small amount!
All in all, it's nasty stuff that I think you'd be wise to steer clear of, especially when it comes to products that are storing food. Baby bottles, pacifiers, water bottles, Tupperware and other food storage containers, and canned foods are a few things to take the time to find BPA-free versions.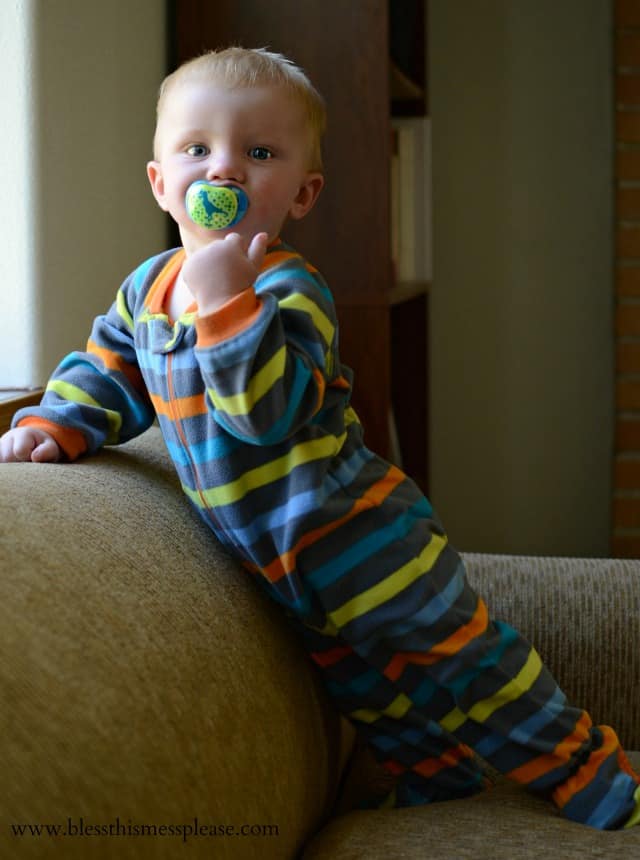 I've partnered up with NUK to give you a really fun giveaway today.
When on the hunt for new bottles for the baby I tried these NUK Orthodontic bottles. They are designed to be similar to how breast-feeding works and I thought this would help our transition. I was so right. These bottles move air through well so my big baby can drink a lot without having to come off the bottle to let air back in. The hole for the milk isn't just on the top/tip it's on one side and the edge is curved. We love it.
I thought the packaged shows the unique nipple well so I took a picture to show you.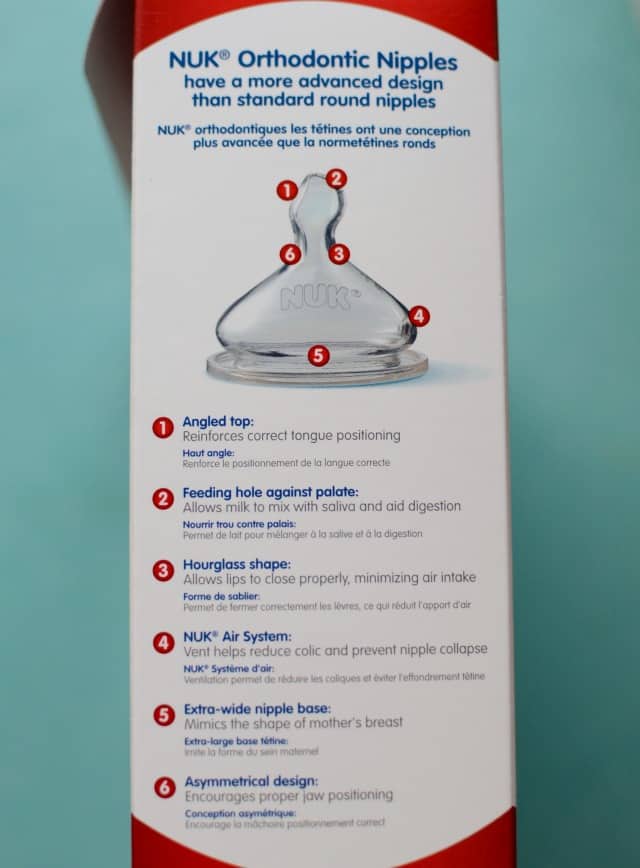 The only thing I had to get used to was if the bottle gets left on its side on the floor it drips milk (proof it really does move the air inside the bottle well). After the first few times I cleaned up a little milk spot on the floor I got more diligent about putting the bottle in the fridge when he was done. The milk dripping has actually turned into a good thing because I'm more intentional in putting the bottle away and I keep track of it better. Less milk is wasted and less time is spent trying to find the lost bottle that got carried around. I take the initiative to put it away since I know it will leak on my floor.
Here's the fun gift set you can enter to win. No bottle fed baby in your life? No worries! I'm sure there will be a baby shower in your future and this would make an excellent gift!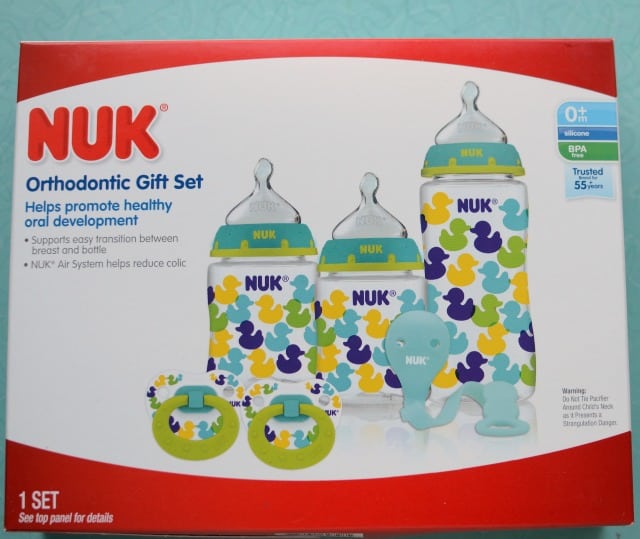 Here's where you enter:
a Rafflecopter giveaway

This gift set comes with 3 bottles, 2 pacifiers, and a well designed pacifier clip. And of course, they are all BPA free!
You can buy NUK Orthodontic bottles and pacifiers (and gift sets!) on Amazon
(yay for Amazon Prime!) and at WalMart (I hear they are cheaper in the store than online).
I've never had a baby that takes a pacifier regularly but I always keep one in my purse. It's makes a great oral "toy" for church and I love to stick one in the fridge to use when the baby is teething. A cold pacifier is very soothing to tender gums, even if your baby doesn't normally take a pacifier. That's one of my best teething baby tricks!
Isn't he cute with the pacifier!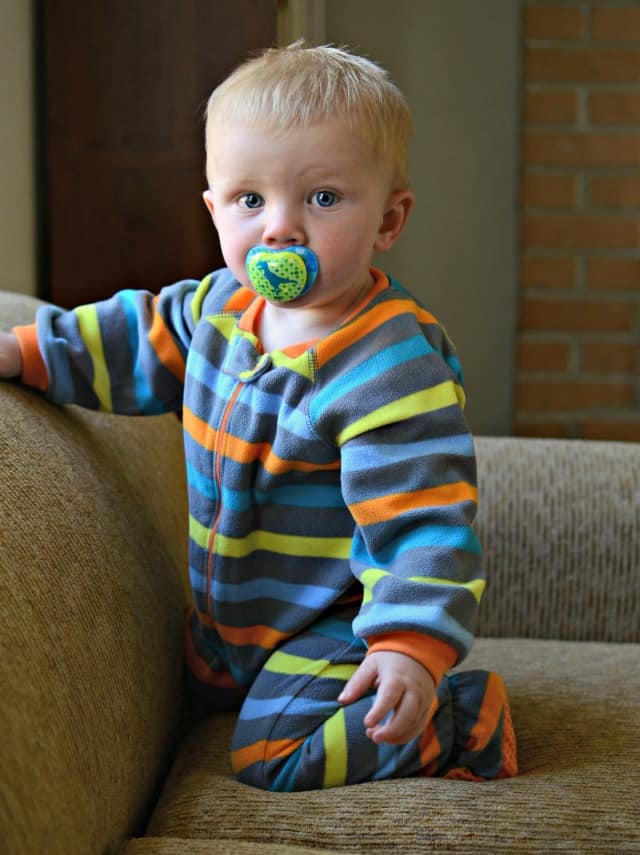 One of the unexpected perks of having the baby take a bottle is the chance that he gets to interact with other family members at feeding time. His siblings were over the moon the first few days of bottle feeding and Macey still likes to sit and feed him often.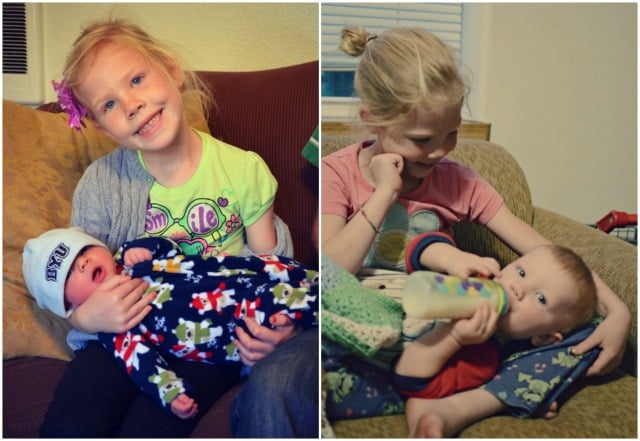 I just loved being asked to take pictures of my family. I caught a few real gems the past few weeks.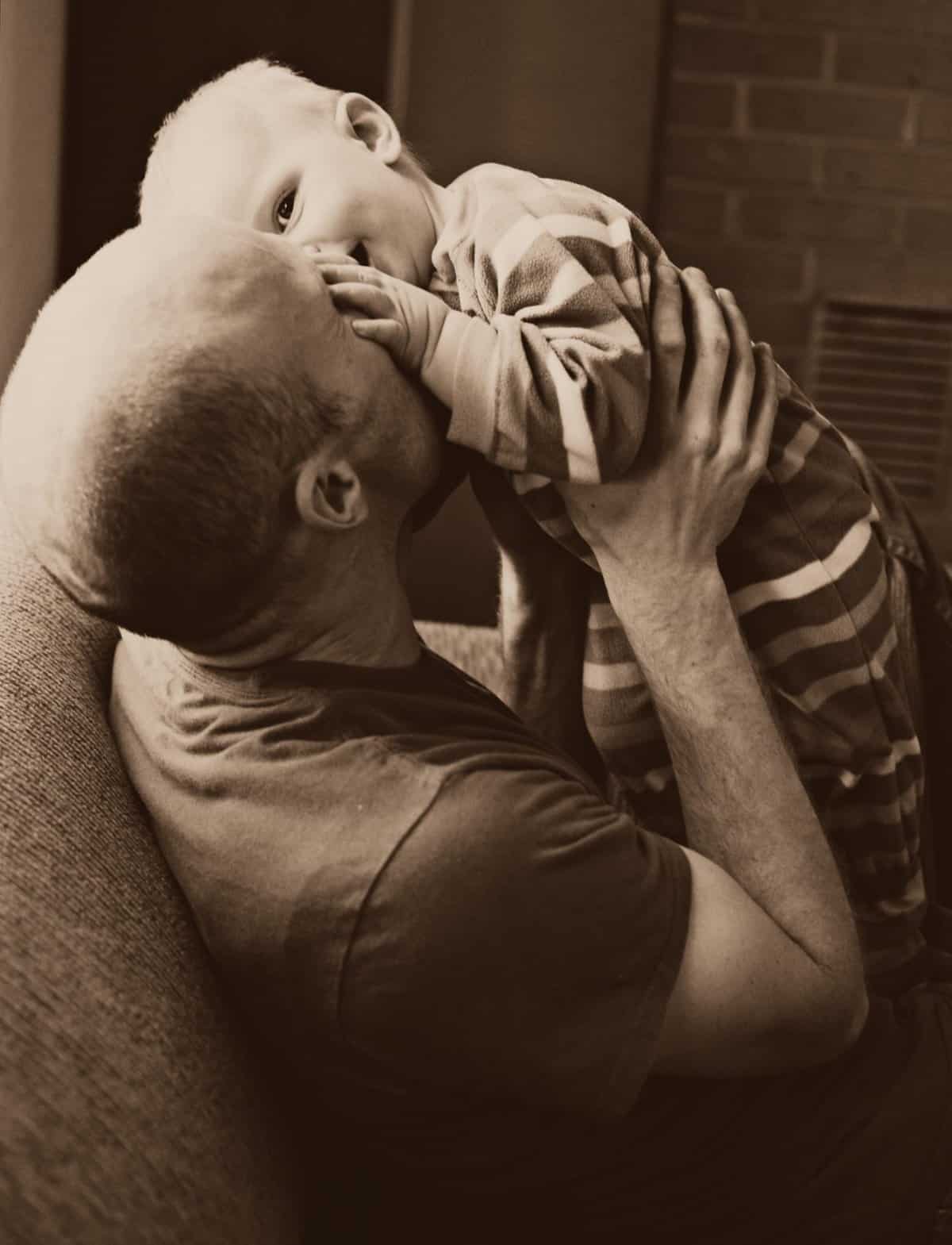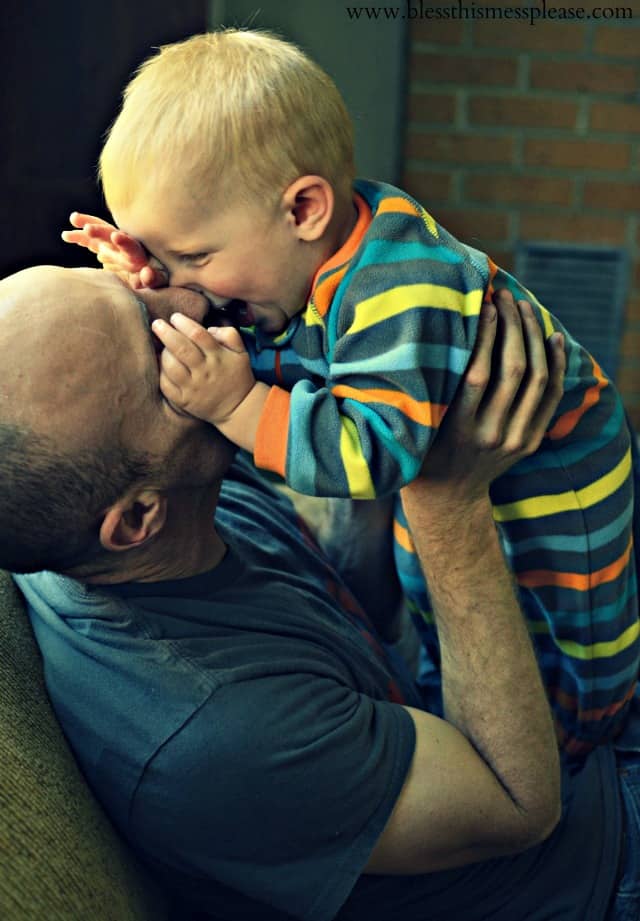 Disclosure: NUK sent me this same gift set to try plus one other bottle and a set of pacifiers, is providing the prize and shipping for the giveaway, and has compensated my time for the product review. My thoughts, opinion, and the cute baby model are my own.