How to do more of what you love with the help from Bob's Better Bars brought to you by Bob's Red Mill, made with wholesome ingredients and lots of love.
Fun Fact: Every human on the earth has 24 hours a day, no more no less.
But sometimes I feel like the mandates of life are driving the ship and not me. I've worked super hard for years to be really intentional about my time. Today I wanted to share a few tips with you on how you can do more of what you love, use your time more wisely, and make your time your own (and not let the flow of life just pull you along). I love taking a break from sharing recipes to write this kind of post, and I hope you love it, too. I'm working with my friends over at Bob's Red Mill all year long and this post is in partnership with them.
1. Decide what it is that you love and want more of in your life:
We are so heavily influenced by social media and society as a whole that I think some of us aren't even sure who we are as individuals. Getting to know yourself is one of the most powerful and productive things that you can do. It's the first step you need to take if you'd like to do more of what you love. You have to know what it is that lights your fire before you can do more of it.
Not sure how to get started? Arm yourself with paper and pen. Set a timer for 3 minutes. Do a "brain dump" of everything that comes to mind when you think about times you've been the happiest. Write anything and everything that comes to mind. This list will help you to be able to see more of what you love. Look at your list and make notes on why you wrote what you did. Did you write about a vacation? Did you feel happy there because it was near the water? Because of who you were with? Because you love to travel? Search out some of the "whys" for what you put on your happiness list and look for reoccurring themes.
This is fun to do with your partner and kids, too. They are different people than you and it's so informative (and interesting) to see what they love and why.
I've done this a few times and my list always includes my little family unit (kids + husband), food, friends, nature (I love water in particular), creation, and education. When I started to realize the things that make me tick, it was easier to make more time for them. If I get more specific, though, these things translate into travel, cheese, dinner parties, reading to my kids, word board games, hiking, swimming, and sharing time and food with people that I love.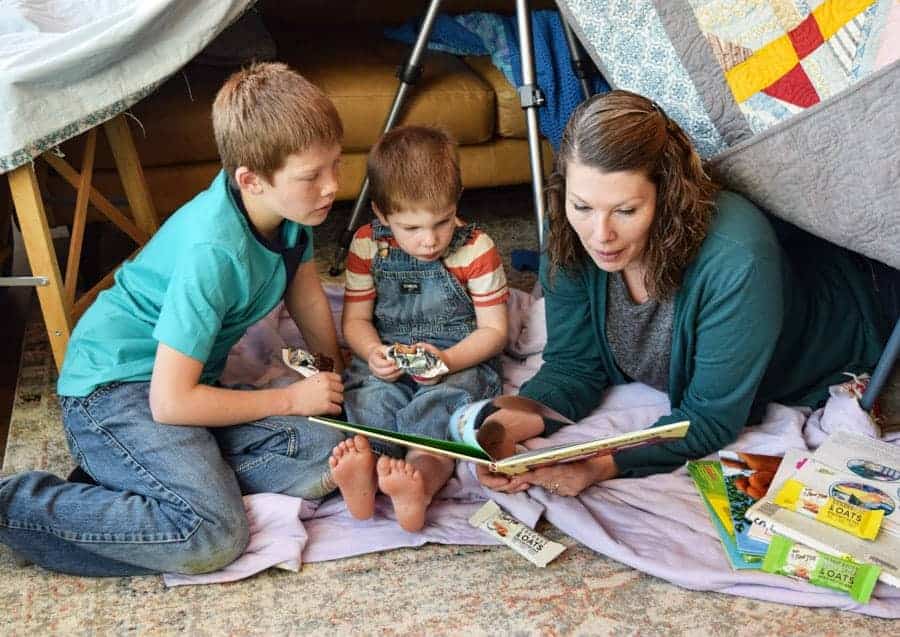 2. Figure out what you can do less of so that you can do more of what you love:
This is so individual, but it all comes back to the fact that we all have 24 hours in the day.
What can you do less of? Where can you free up time so that you can spend it more intentionally? Making the list of what you love is fun and simple; this is the hard part. This can be as small as cutting out time watching TV or shows or as big as making a lifestyle change (such as moving close to work or changing jobs so that you don't have to spend as much time commuting). What can you say no to so that you can say yes to something on your list?
In my life, this looks like protecting my time and my kids' time so that I'm not in the car all afternoon being a shuttle service. My kids don't participate in alllll the things because being a chauffeur does not bring me joy and my kids don't respond well to a packed calendar even if the activity sounded fun at sign-ups. This looks like getting cleaning help a few times a month and not feeling guilty about it. For you this might look like using a grocery delivery service (this sounds so dreamy. If I didn't live in the middle of nowhere, I'd so do it), getting carry-out or a pizza, or getting childcare a few mornings a week so that you can focus on something else.
This is where Bob's Red Mill and their new Bob's Better Bars come in. Saving time might look like buying easy, wholesome Bob's Better Bars for your kids to eat after school or to tuck in their lunch box (which means you didn't have to make it and there wasn't a mess to clean up). I love making homemade snacks and I love having an option for when I don't what to spend my time doing that.
I know you are in the same boat, and that's why I'm so excited to tell you about these brand new Bob's Better Bars. They. Are. Awesome.
I love that these bars have a super simple ingredient list. They are made with peanuts, oats, organic honey, and then things like cocoa, coconut, strawberry powder, and sea salt. I love that my kids like them (that's saying a lot; they don't eat any other packaged bar). I love that they are less than $2 each. I love that they are easy to throw in my bag so that when life is busy, I have something easy to keep the littles from getting hangry.
You can see all of the 5 flavors of the new Bob's Better Bars here. We all liked the coconut and the peanut butter and jelly flavors the best.
You may also be interested to know the bars are non-GMO, gluten-, egg-, dairy-, and soy-free. You can currently find them at Sprouts Market, and if you aren't near a Sprouts you can just buy them directly from Bob's Red Mill website (I normally split an order with friends so we all save on shipping. This last order we all got a case of the bars and then switched them around so we each had three different kinds).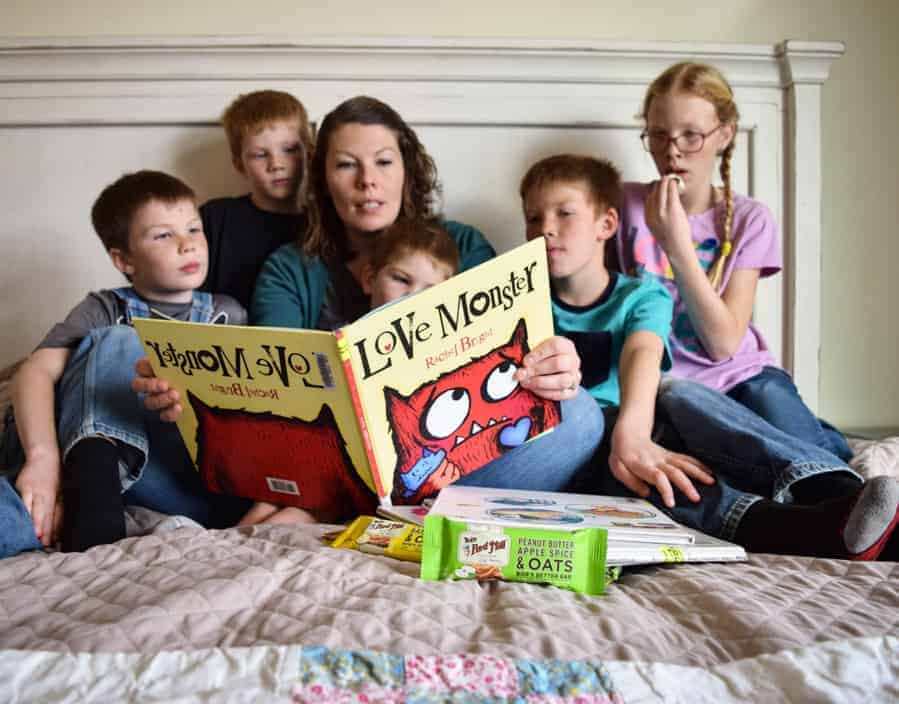 3. Spend your newfound time wisely:
Finding your time is the hardest part, but then using the time is also a struggle. Life is going to want to snatch that time right back from you.
I like to see how the things I love align with my life goals and match them up. Do you want to be a world traveler? A millionaire? An readily available mom? Able to deadlift 275 pounds? (Yes please to all of them!). Chances are good that your loves and your goals are similar, and that you can use the things you love to meet your goals. Don't start doing something just for the sake of filling your time; do it to get somewhere. The journey to the goal and who you become on that journey are just as important as the goal. Don't forget that.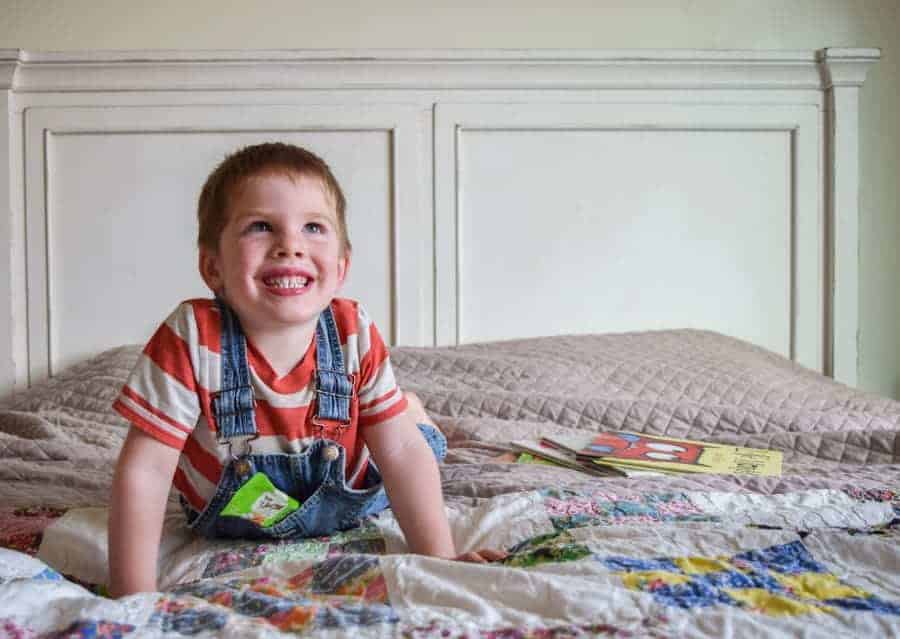 Will trying the new Bob's Better Bars make you into who you've always dreamed? Of course not; that's up to you. But they'll certainly be a delicious and convenient way to fuel the path to your dreams. So where will your bar take you? Into a blanket fort? Into a book? Time with your kids? Maybe all of the above!
I can't wait for Bob's Better Bars to fuel my next adventure when the weather warms up. Observation Point in Zion National Park is first on the list. It's my favorite and one worth repeating.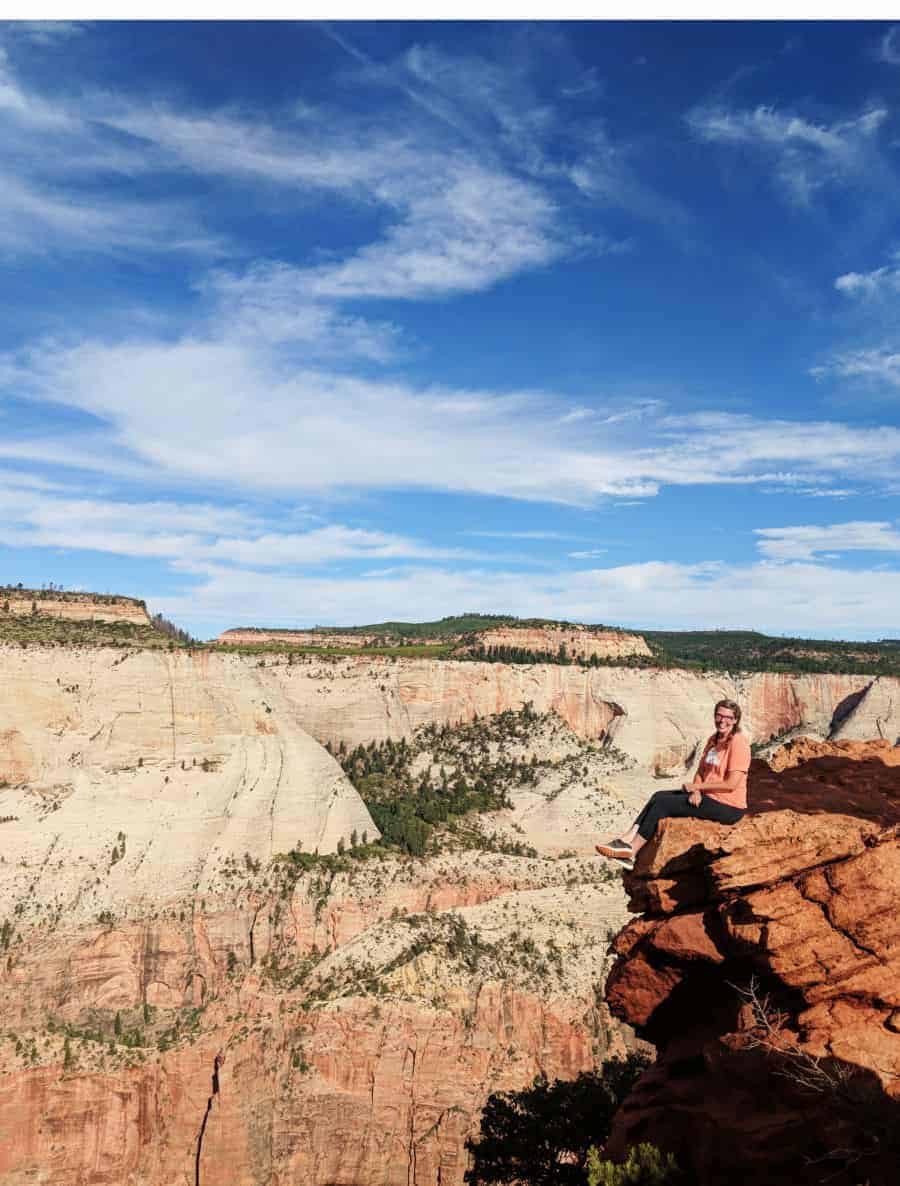 Hope this helps you feel a little more grounded today and that you get a chance to check out the new Bob's Better Bars (so good!).
Thanks for stopping in.
Disclosure: This post is sponsored by Bob's Red Mill. Thank you for supporting this brand that I'm so excited to be working with this year.