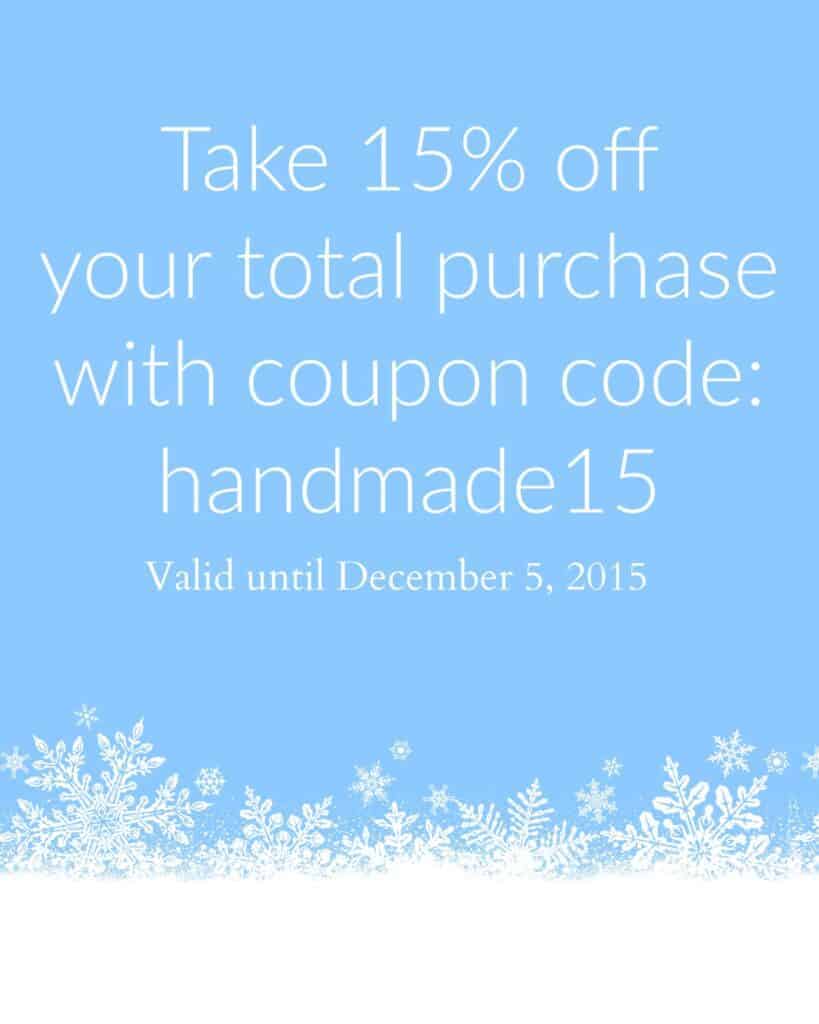 Happy Black Friday Friends! You know I certainly won't be out shopping today (I'll be eating leftover pie for breakfast, playing games, and crafting with the kids!), but that doesn't mean I won't be doing some online shopping in the coming days and weeks. If you are planning on doing the same I wanted to invite you to check out my Etsy shop.
My Etsy shop has some really unique and beautiful handmade items in it that I'm very proud of. I get the privilege of work with my mom and my good friend/second-cousin-once-removed Richard on these projects and I just love it. I have such a huge place in my heart for small businesses, beautiful handmade gifts, and supporting people who take the time to pursue their passions. All of those things blend together into an Etsy shop. I absolutely love sending these items from my home into the homes of others.
Here's some of what you will find for sale.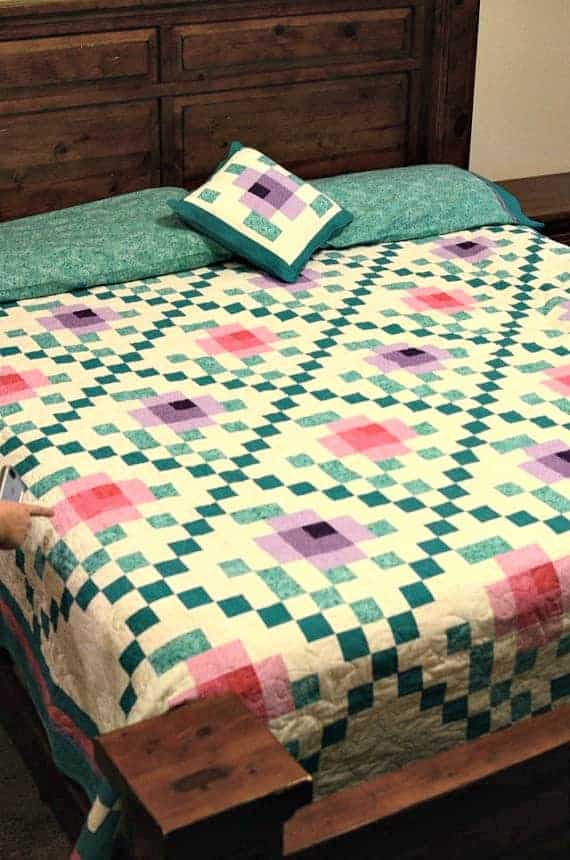 This quilt. You guys, this quilt.
Pictures can never do this quilt justice.
This quilt was hand pieced by my mom who is a master seamstress. The quality is unmatched and I really feel like it is the crown jewel of our shop. It is machine quilted in a lovely leaf and swirl pattern and is made from high quality cotton material.
This quilt is HUGE! It is shown on a king bed and would definitely fit on a California King. The dimensions are 112 inches by 112 inches.
Also included are two matching pillow shams that fit king-size pillows as well as a lovely decorative throw pillow. This complete set took hours and weeks worth of time to create but you can see it in the end product.
The pattern has a great story. Mom's grandma (my great grandma) made a quilt in this pattern for my mom when she was a girl. After use and washing the material began to fade terribly so my mom set out to recreate the quilt. She had a really hard time finding the pattern or even what it was called. After a lot of research this is what she found:
"It is called a mosaic rose quilt pattern and it originated with a woman named Anne Orr who worked for the magazine Ladies Home Journal in the 1930s. She was featured in the magazine along with pictures of her quilts. The pattern was never published but the pattern was turned into a kit and sold with fabrics. They may have been pre-cut squares. I am certain that my grandma never bought the kit but probably cut the picture from the magazine for her to recreate."
Mom made herself a new quilt in this pattern and this quilt is her second quilt in this pattern.
So not only are you getting a real work of art, but the chances of someone else having anything like it are slim to none. This quilt embodies everything that quilting, the art form, represents. It would make a fine gift for any quilt lover in your life or a crown jewel to your personal collection.
Please contact me with questions! I know this is a major buy but you are certainly getting what you pay for in this case. Quality! Quality! Quality!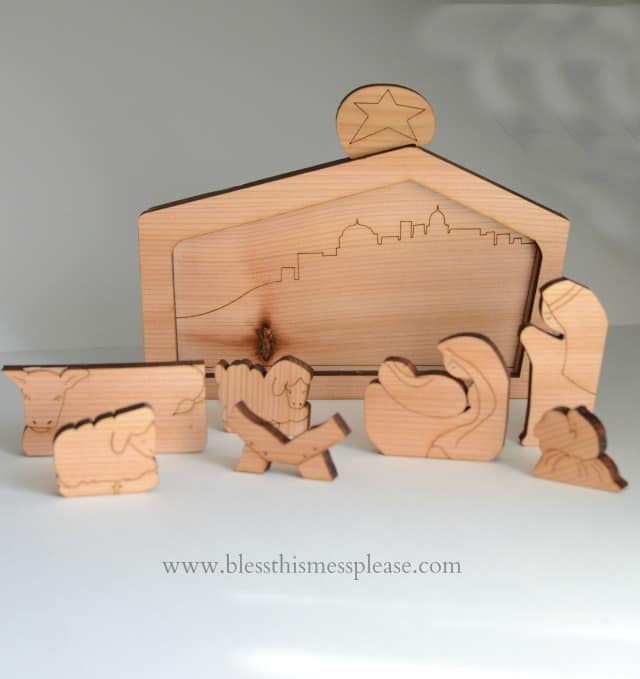 And then there are the nativities! I have one nativity that is an old vintage design that a few people have seen before and two other designs you'll only find in my shop. One was designed by my best friend and the other by my very talented cousin. Guaranteed I'm the only one who sells these because they are completely unique to me and my shop. They are laser cut and then I rub them with a homemade beeswax and olive oil rub. They are made from cedar and small amazing. You can set them up to display and then they all go together again like a puzzle. They are really fun to play with and just perfect to have on your coffee table.
My mom handpainted only 10 of the wood nativities (and a few have sold already). They turned out just perfect.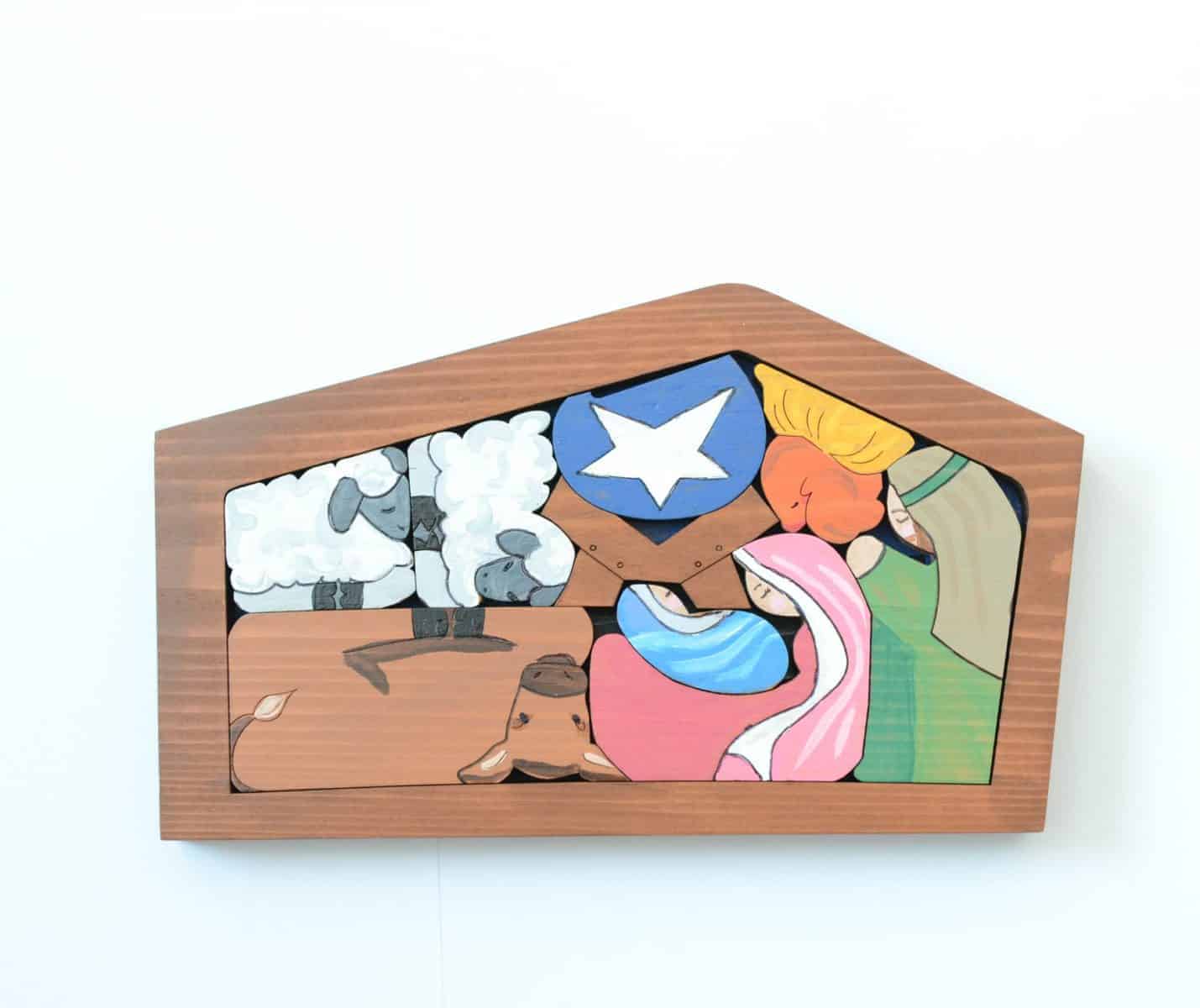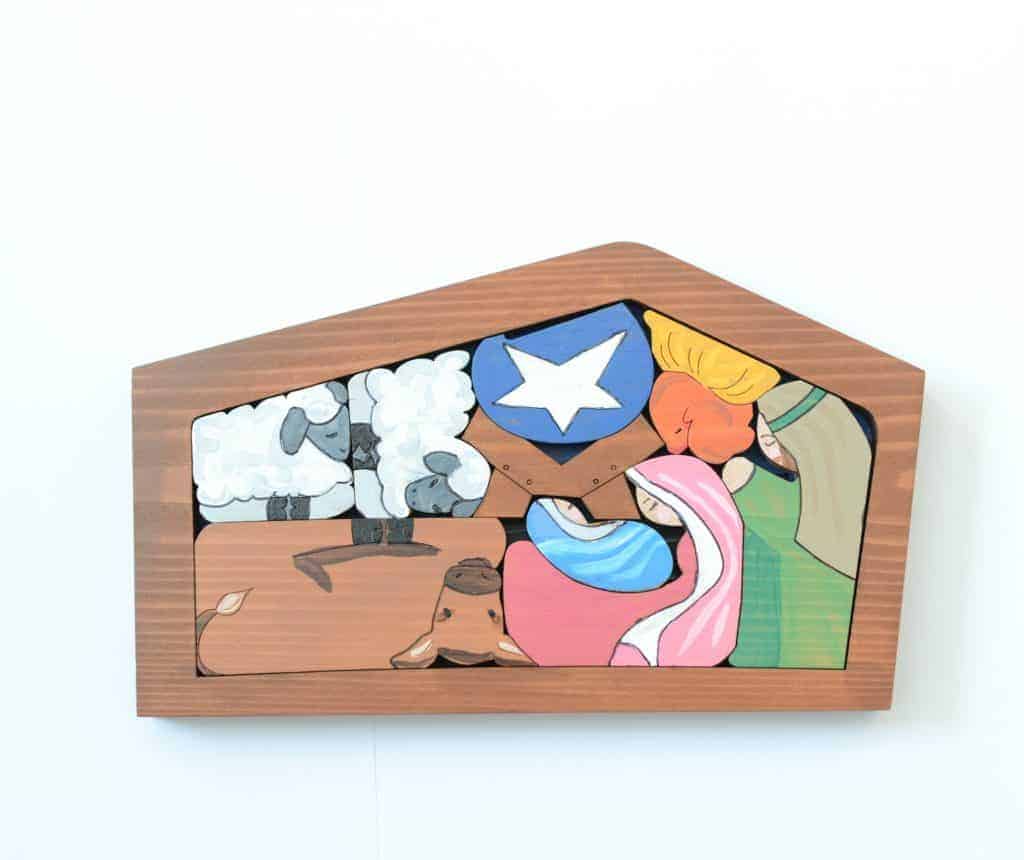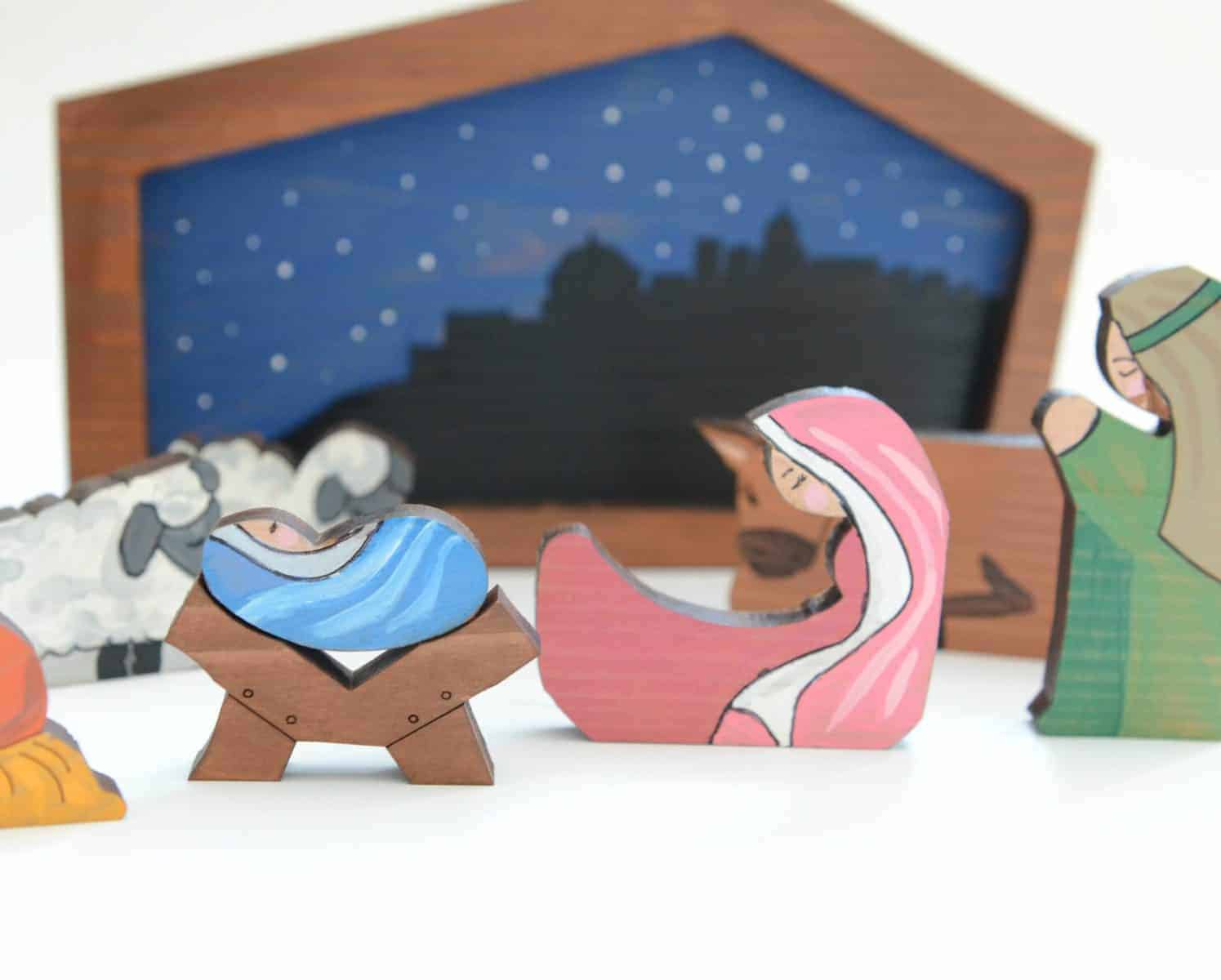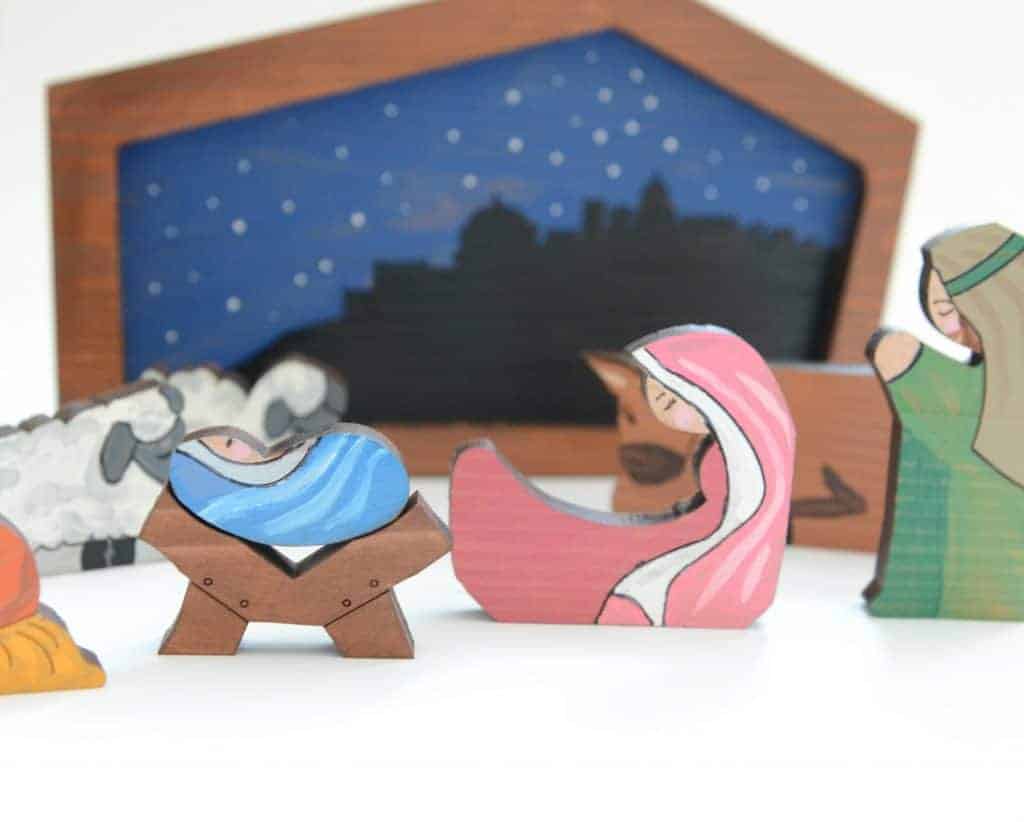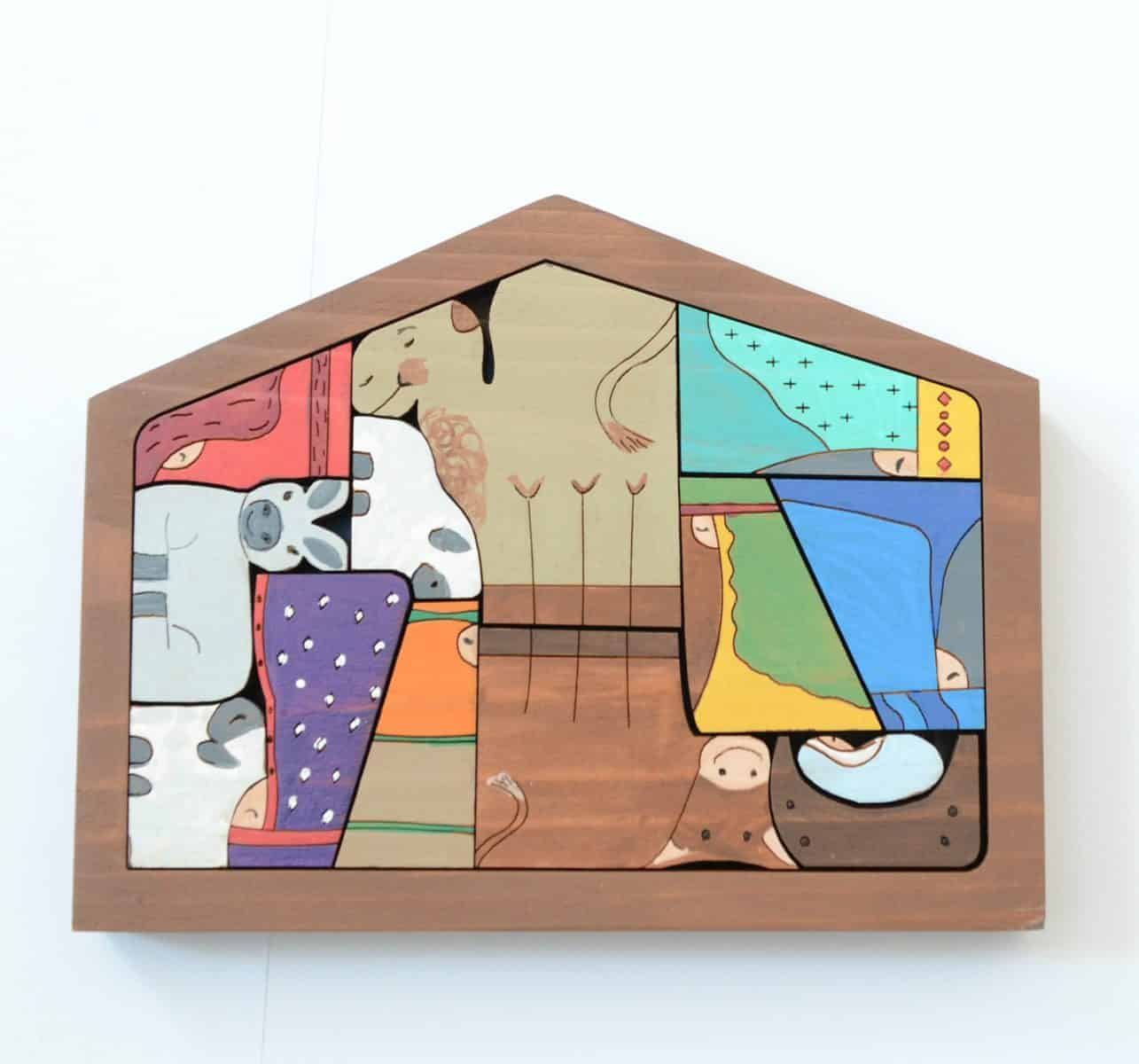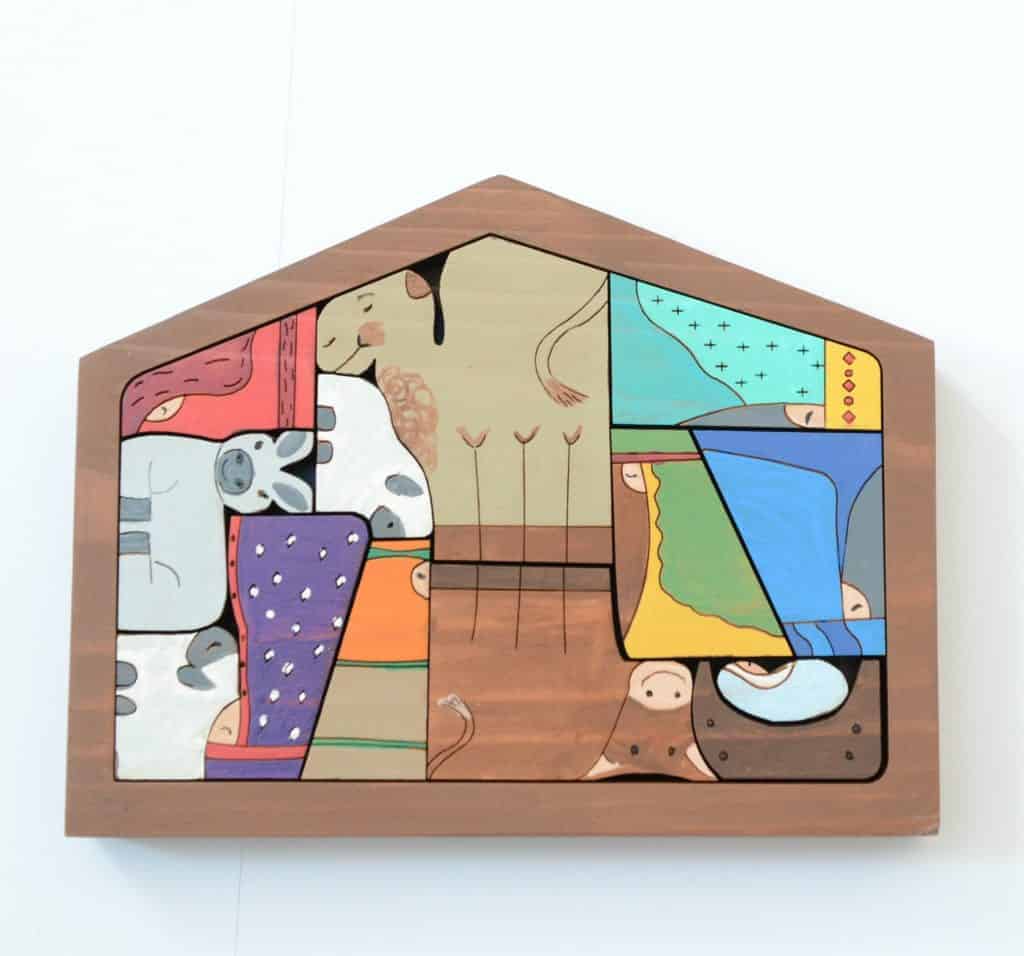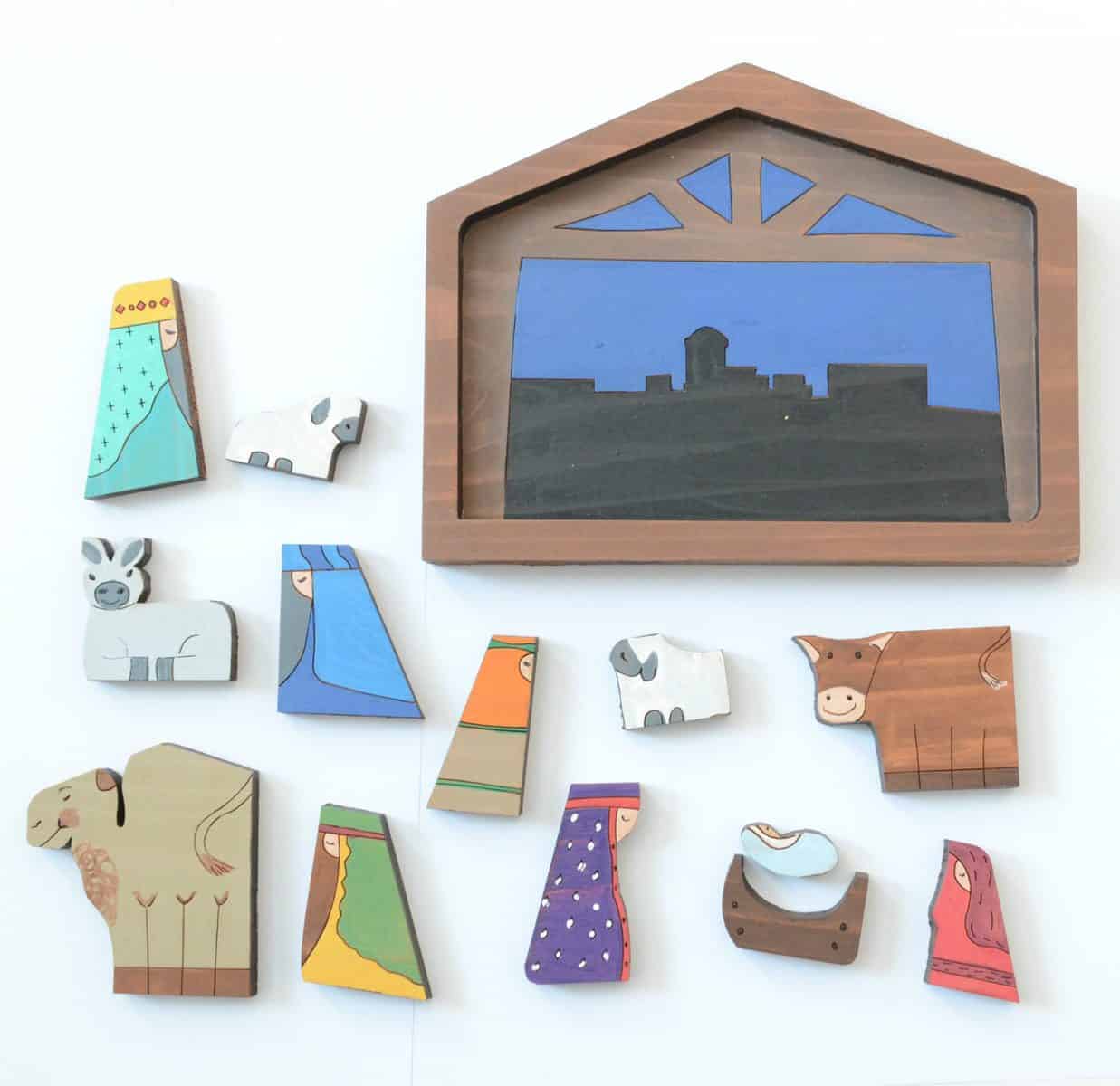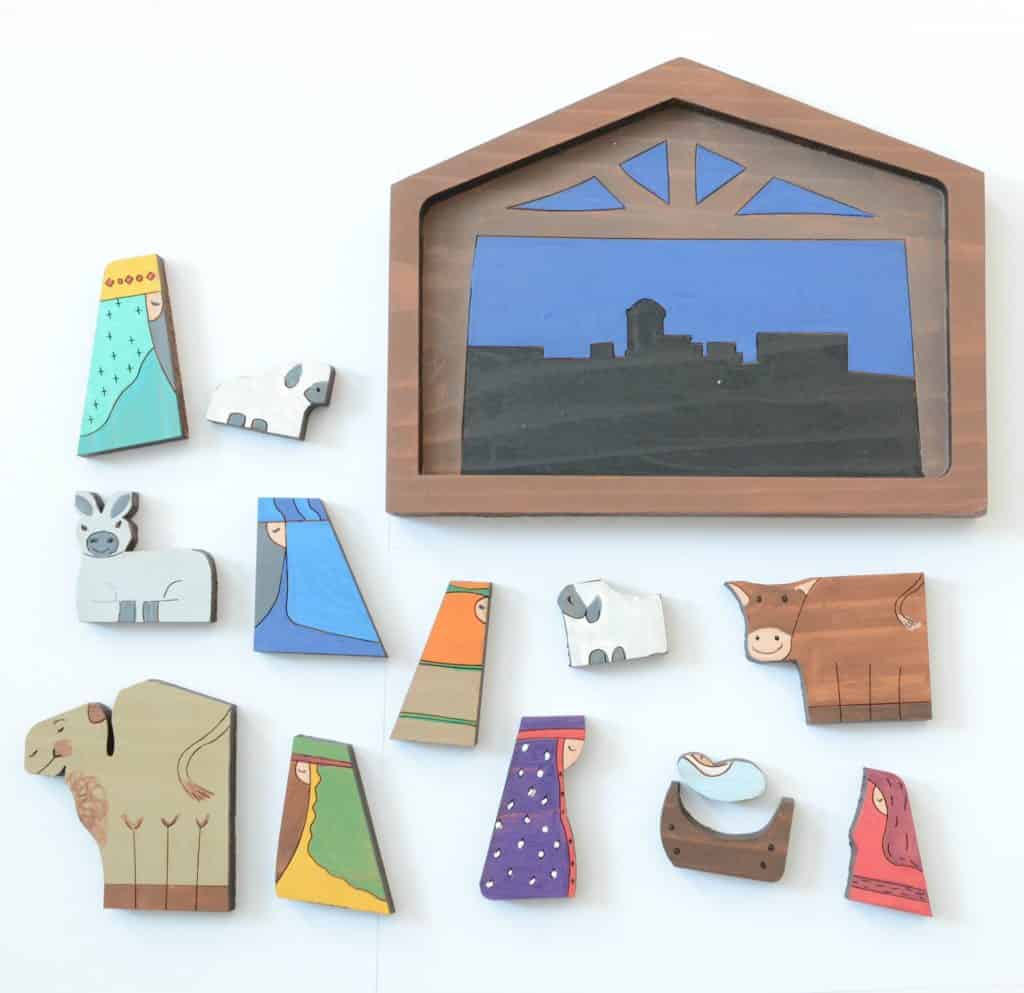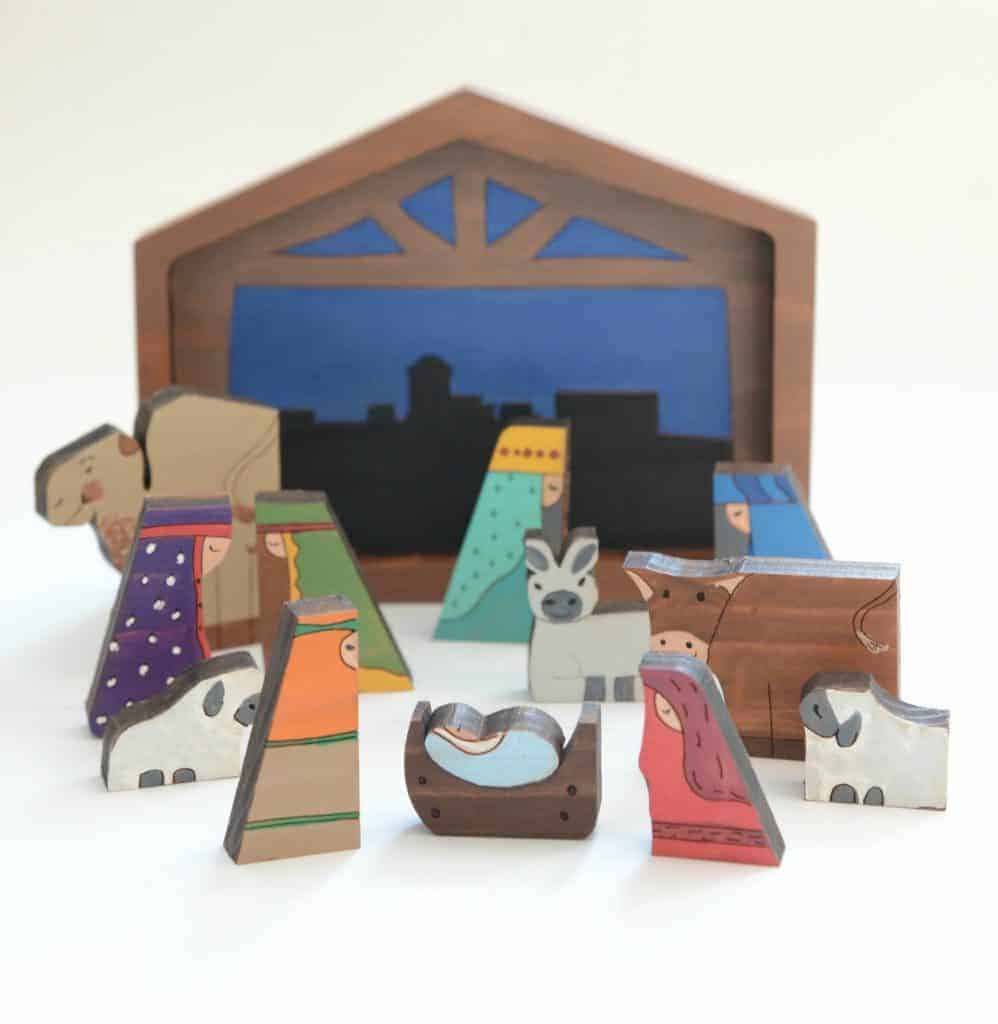 I also sell a little Farmer Boy puzzle that is made in a similar fashion.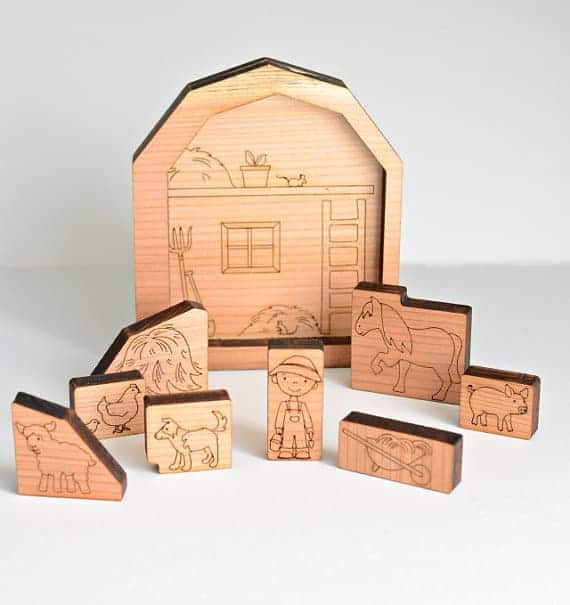 I offer a few ornaments too!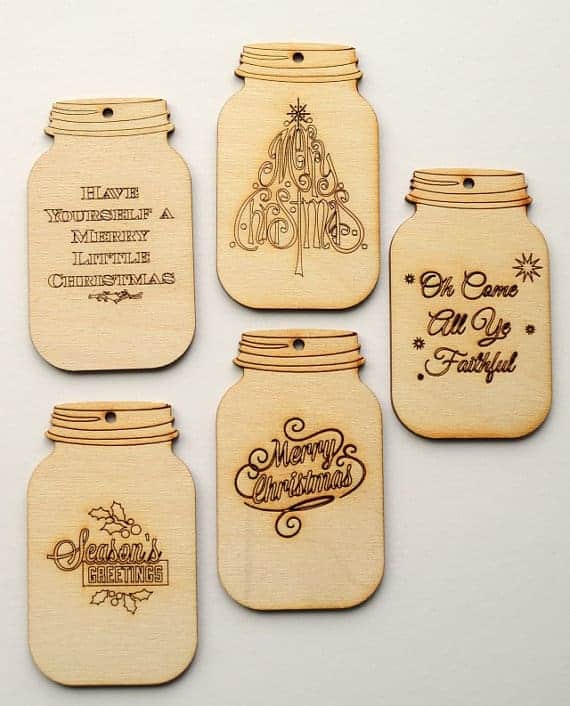 And then there are the fabric chickens,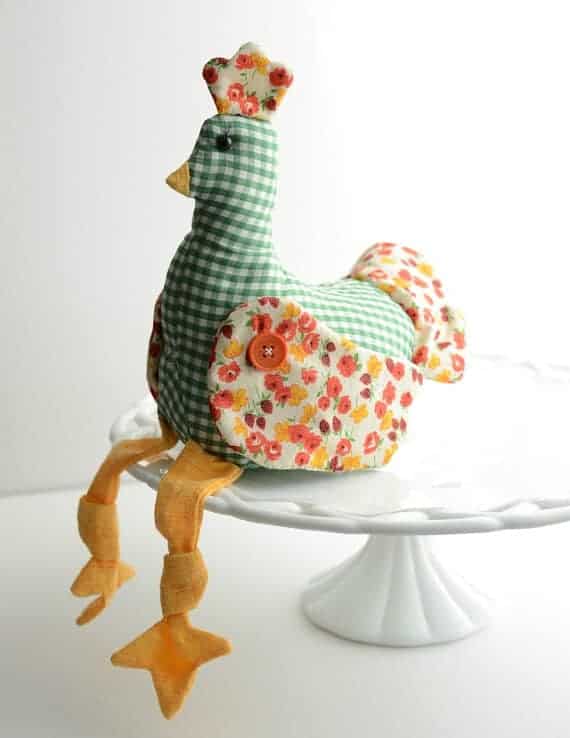 one of a kind gathering aprons,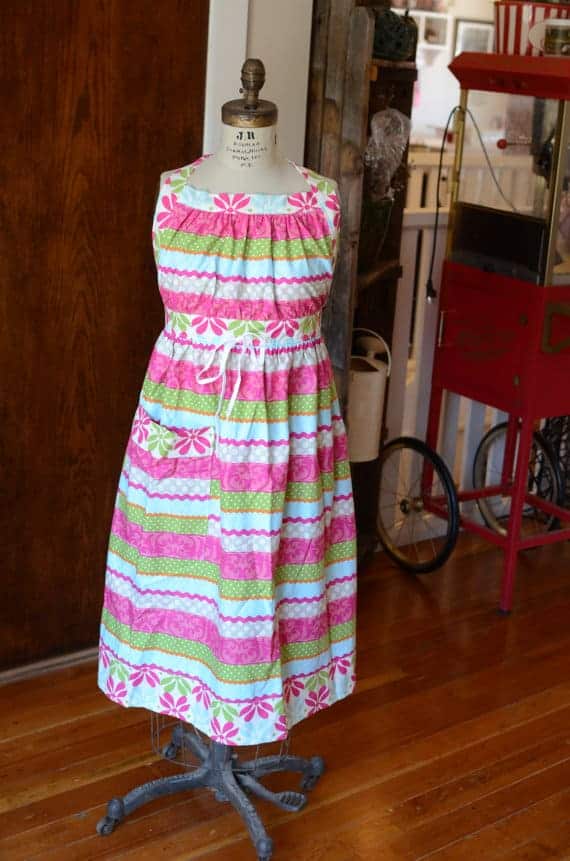 and the half basket aprons.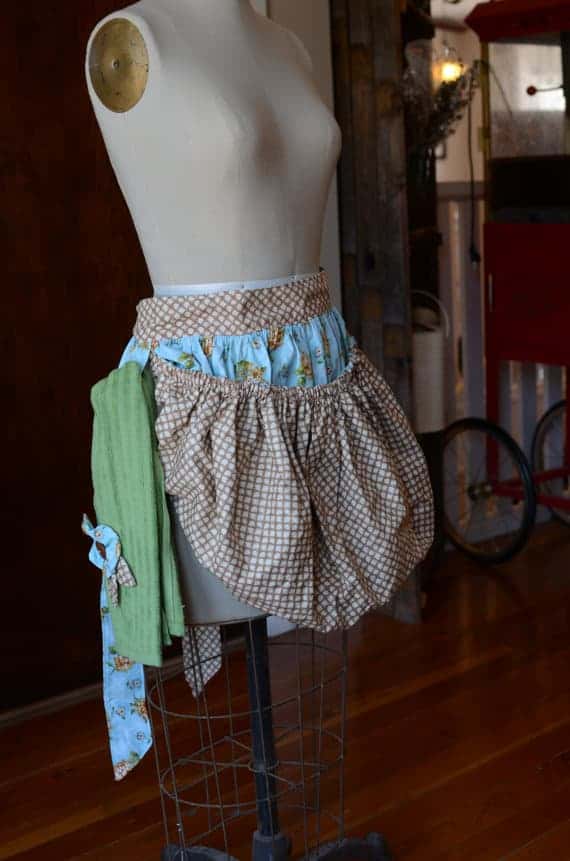 That's just a sampling too! I would LOVE for you to pop over and check things out yourself.
And because you all are the best. I'm offering a 15% off coupon that applies to your ENTIRE purchase and is valid through December 5th, 2015. That discount will even work for the quilt! Just use the code: handmade15 at checkout.
Let me know if you have any questions. I'm so looking forward to mailing a little piece of my home to yours. Enjoy!