Did you know that HONEY MAID Grahams, HERSHEY'S Milk Chocolate, and JET-PUFFED Marshmallows have named S'mores the 'Official Dessert of the BBQ'? I've partnered with these great brands to help create today's post on 5 Tips for Hosting the Best Backyard Cookout Ever.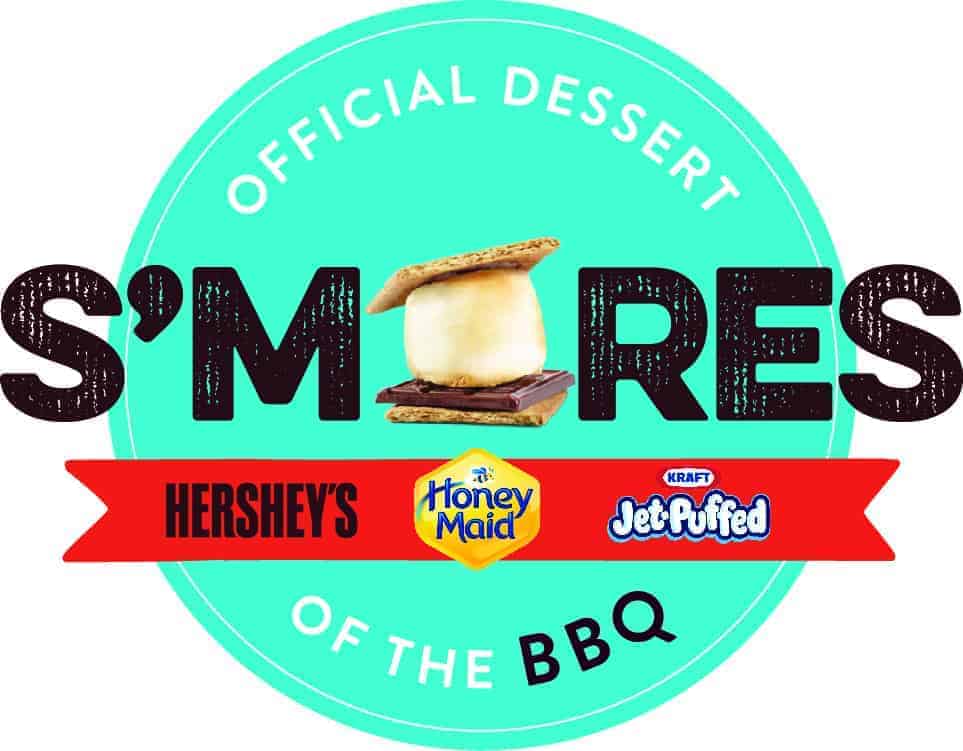 Summer is here friends! How did the summer of 2017 really get here? When we first started building our dream house almost 18 long months ago, I thought of the summer of 2017 often. Where would we be on the house? How would the kids like the project? Would I have enough time to garden and build a house that summer? Would we be done enough to have people over for picnics and cookouts by then or would I have to wait another year? So many questions.
Well I'm here to tell you that we did indeed have our first get-together at the house last week to celebrate summer and I was over the moon. It was just a few friends (who are actually our future neighbors!) and it was wonderful. We built this house with dreams of parties, family reunions, holidays, and slow nights spent enjoying our family and friends, lots of good food included. This huge project is so much more than a house; it's building our dreams, our goals, and our future life.
If you love having people over as much as I do (or if you'd like to love it more), I have some simple tips to help make having a party or backyard cookout at your place this summer a breeze. (Did you know I have a degree in Recreational Management, AKA event planning? Parties are my jam.)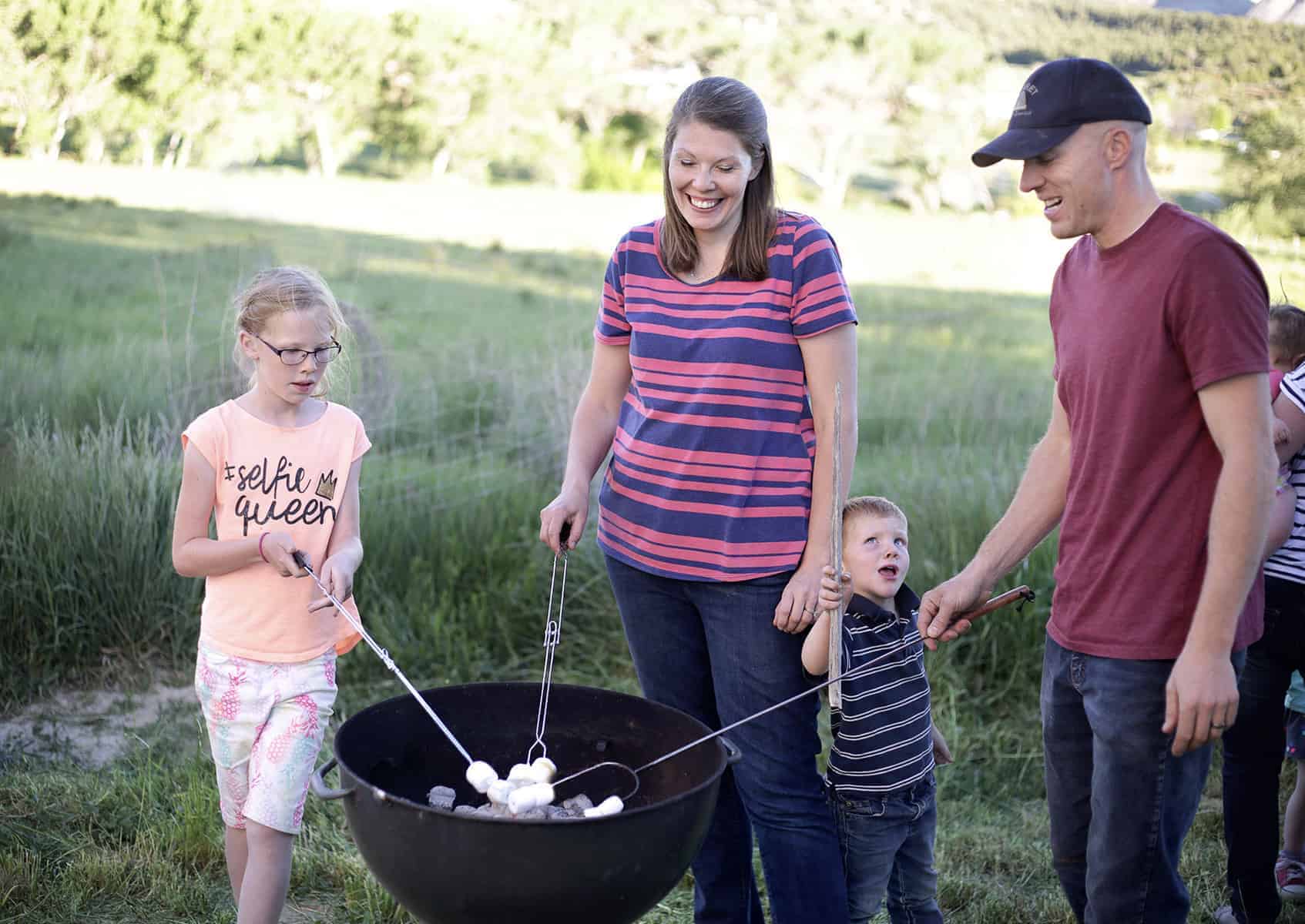 Keep it Simple
I've found that keeping all of the party simple makes it the most fun for me. I like to keep the food, decor, and dress code just that - simple! Grilling is always a great option for an outdoor party because you can still be part of the party and cook the food. My favorite things to grill are honey lime chicken breast, burgers, and the ever-popular hot dogs and sausages. We aren't reinventing the wheel here, we're just keeping it simple. Plus who doesn't love something off the grill? I love side dishes that are simple, too! Watermelon, corn on the cob, sliced tomatoes and cucumber from the garden, fresh peaches, and other sides that are seasonal and pretty much ready to go as they come are my favorites. As the host, I normally only plan on a few dishes that aren't single ingredients and those will be ones that I can make ahead of time (like my mom's potato salad or our favorite pasta salads). As far as dessert goes, if the grill is on, we are making S'mores, the Official Dessert of the BBQ! Who doesn't love gooey, rich S'mores?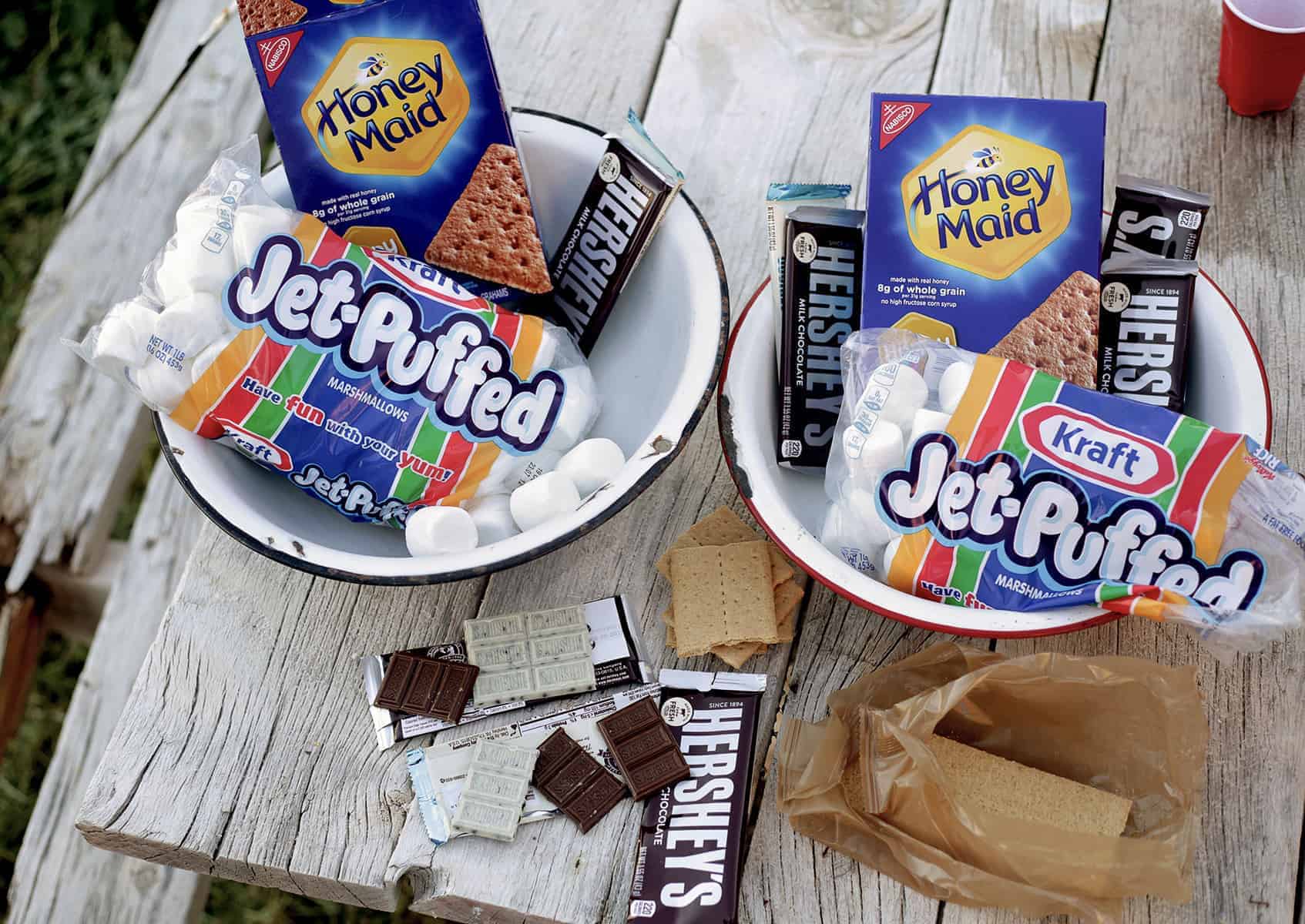 Don't be afraid to ask for help
Guests are more than glad to help out when you are doing the bulk of the cooking. Before you invite anyone, write up a list of things that you wouldn't mind help with so that when the "What can I bring?" question pops up, you'll be ready. I like to designate someone as the official picture-taker (even if they are just on a phone, it's nice to have a few pictures!), and I'll make a list of supplies that I might be a little short on such as chairs, paper cups, roasting sticks, or picnic blankets. If it's a really big party I might even ask one friend to come a half hour early to help me set up (or you can ask them to send their teenagers over early to help set up - this works great, too!).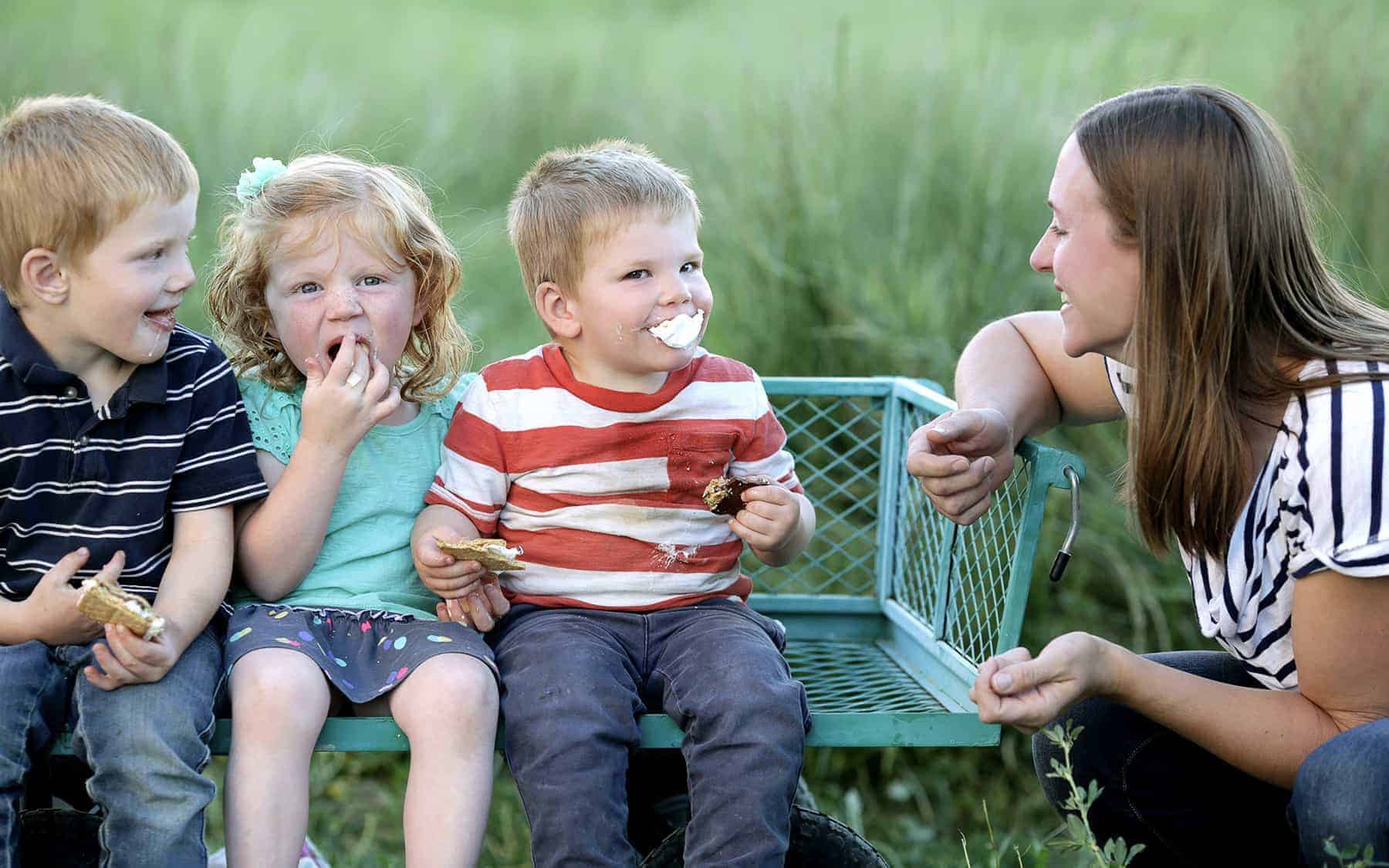 Keep kids in mind
Unless you are planning an adult-only party, keep the little people in mind. I like to take a package of wet wipes out to the table for sticky hands and faces, and I often keep extra jackets, band aids, and diapers around, just in case. I like to make sure we have a few things out for kids to play with. Outside this might be balls, our wagon, or little shovels to play with in the dirt. I also like to plan extra cups because kids never seem to use the same cup twice at a party. It's nice to cut food into smaller serving for kids (break corn on the cob into halves, cut watermelon into smaller pieces, etc.). Last but not least, when I'm planning on kids I mentally plan on a few spills (this is why we eat outside) because it's going to happen. Expecting them to happen makes it a lot easier to deal with when they do! As a mom of a big family with friends who have big families, we always plan with kids in mind.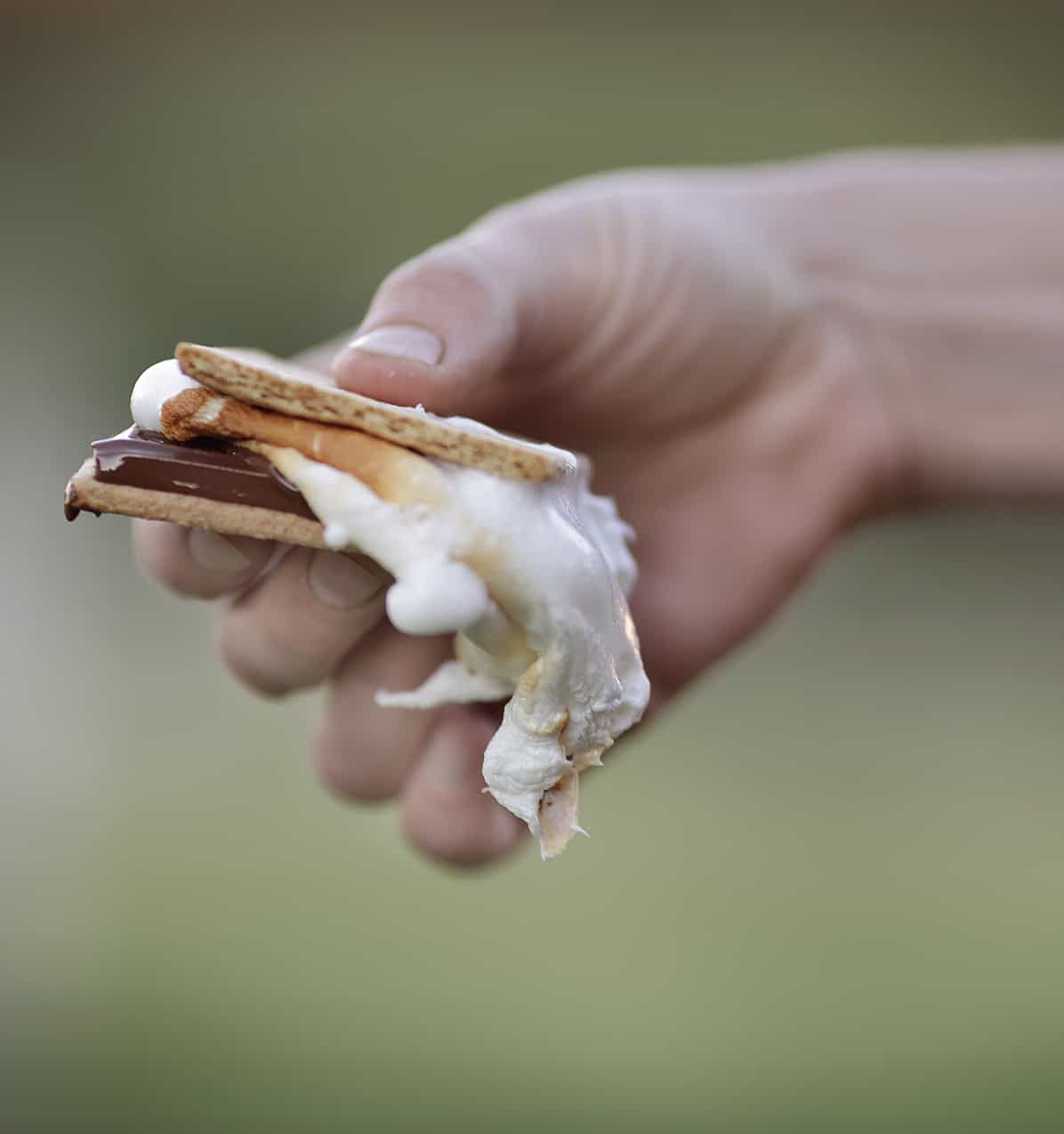 Encourage people to linger longer
Comfy chairs, cornhole, and S'mores, these are all reasons to stay just a little bit longer. We also happen to have a gorgeous view of the mountains that is absolutely stunning at sunset - that helps, too. And who can say no to perfectly roasted JET-PUFFED Marshmallows sandwiched in between those perfectly crispy HONEY MAID Grahams with melted HERSHEY'S Milk Chocolate? Not this girl. Gather around the warm grill and get to roasting, friends. The party will last as long as the marshmallows do!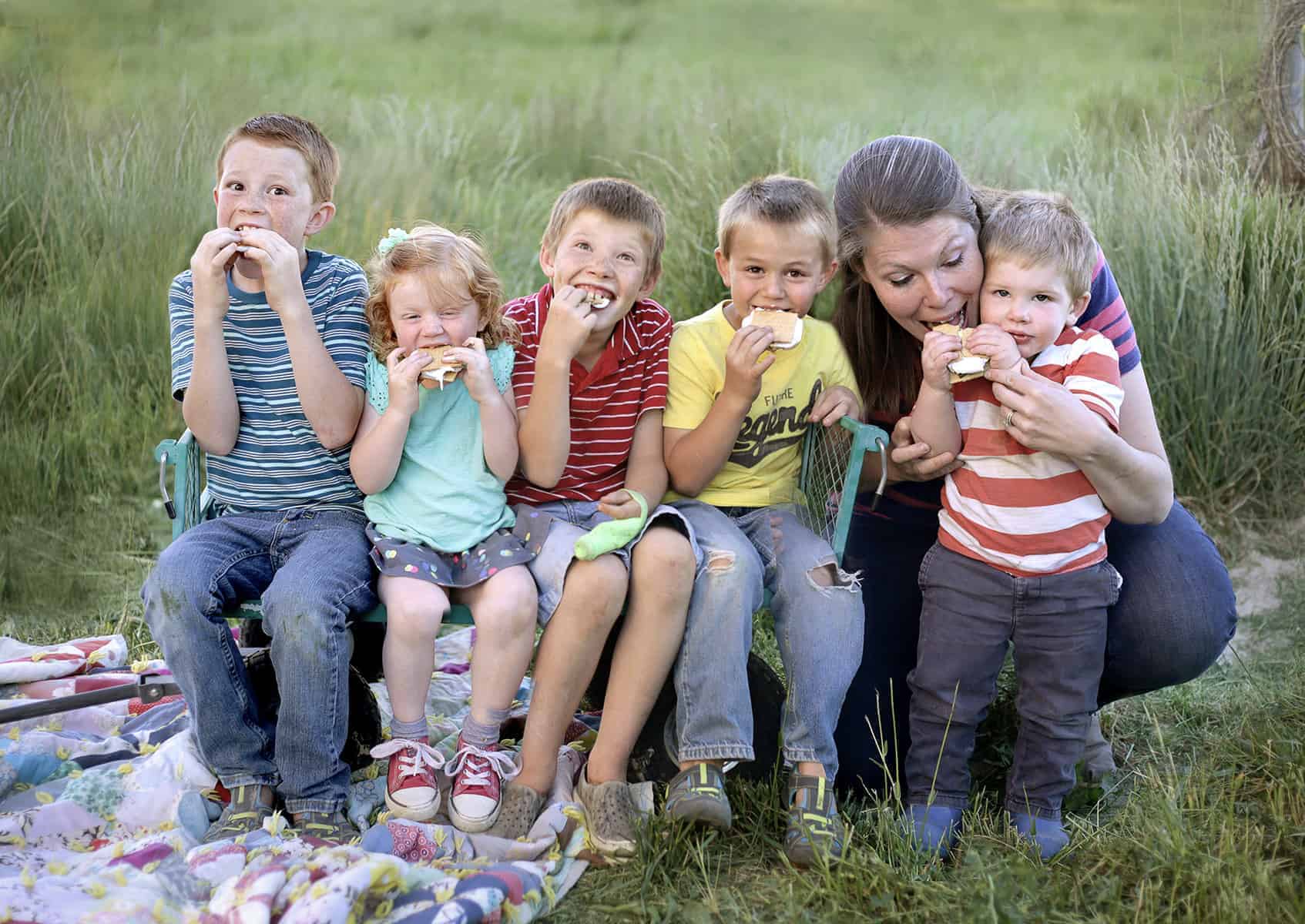 Keep your goals in mind
I have been guilty of letting the party planning pressures suck some of the fun out of the event for me. If you are going to truly enjoy this time with friends and family, I think it's important to think a little bit about why you are hosting a cookout and why you invited who you did. When I remember my "whys" it makes the whole evening more fun. I have parties to connect with people. I invite people into my home or backyard to build relationships. And I go the extra mile so that people know I think of them and care for them. The people and relationships are why I do it and that makes all the difference.
Are you so excited to host a backyard cookout soon? I hope these little tips and tricks will help the evening go smoothly so that you can enjoy your people.
To learn more, visit Facebook.com/lovesmores and share the S'mores love using #ShareSmores.
I had so much fun working with HONEY MAID Grahams, HERSHEY'S Milk Chocolate, and JET-PUFFED Marshmallows on this post. Didn't the pictures turn out great? My friend Ann of Ann Hepworth Photography took them (the same friend who does our family pictures every year!). Thank you for taking the time to be here.
This is a sponsored post written by me on behalf of HONEY MAID Grahams, HERSHEY'S Milk Chocolate and JET-PUFFED Marshmallows.