When we moved to the middle of no where a little over a year ago I knew that I would be sacrificing a few things in exchange for so many positive things. I left behind health food stores, museums, parks, and libraries. I gained land to grow a garden, a community like no other to raise my kids in, and a slower way of life that I am grateful for.
I've found lots of hikes, sand dunes, and our little town pool to fill our recreational need. The bookmobile (a mobile library of sorts) stops by twice a month to fill our reading needs, and I've gotten used to never eating out. But then there is the shopping. Oh the shopping. If I need anything more than groceries I have to make a 3 hour round-trip drive to St. George. I pack my kids up, we only make it to a handful of stores before the day is over and we are exhausted, and then I think of 37 more things I should have picked up on our drive pack home. Shopping has become a bit of a nightmare for me.
School shopping last year for one child was hard (with 3 total kids), thinking about shopping for two this year (with 4 total kids) is kind of like planning a personal torture day. Don't. Make. Me. Go.
I've been avoiding and dreading the day for a few weeks now, because when you ignore things they generally figure themselves out right?! Wrong, but I thought I'd give it a shot. And then the heavens parted and the angels sang in the form of an email from Lands' End. Would I like to work on their back to school campaign? Why yes, yes I'd love for you to mail me clothes that I sat in my robe at home to pick out. Match made in heaven indeed.
Here's the beauty of it friends. You can do the same thing! You too can sit in your robe, pick out well made and adorable clothes for you kids, and they'll be mailed right to your house. In fact, Lands' End has some great discount codes and incentives to get you just as excited about back to school shopping (in your robe) as I am. Keep reading.
The longer I'm a mom, the more I realize that I'm better off buying quality things that are meant to last. This idea holds very true when it comes to kids clothes. Even if I have to pay a little more to get a better product, it is worth it. Plus, buying less clothes that are higher quality means that I have less things in my house to wash, put away, and manage. I've been a big fan of Lands' End's swimming suits for years. I just got a new one this year; the last one that I had lasted for 6 years! Sure I paid a little more upfront but that quality meant I paid less over time because it lasted.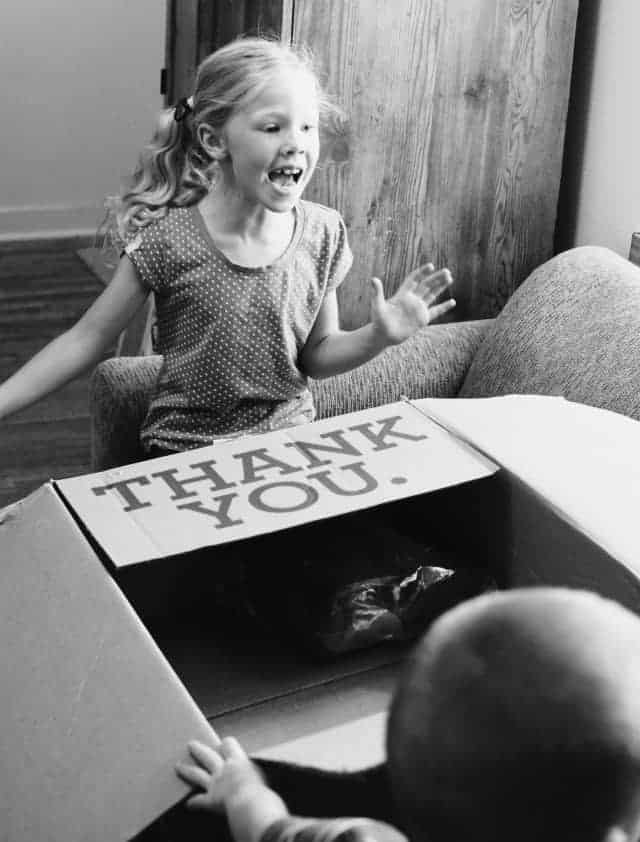 I was asked to pick out three different outfits for my kids which was a total blast. Lands' End has clothes that are classic while still being trendy enough to make everyone happy. My goal was to pick things that I knew the kids would like but are still timeless durable pieces that can be worn by siblings later.
I also like clothes that will work the whole school year. A mix of long sleeves, short sleeves, jackets, skirts, leggings is a smart start. Layers are always cute and also practical. In the high desert our mornings are always chilly but it can heat up a ton by recess. When I send May to school with a short sleeve shirt, a cardigan, and a jacket she's happiest. She'll wear the jacket in the morning, the cardigan in the cool classroom, and then be down to her t-shirt for recess. In the winter she wears all three most of the day.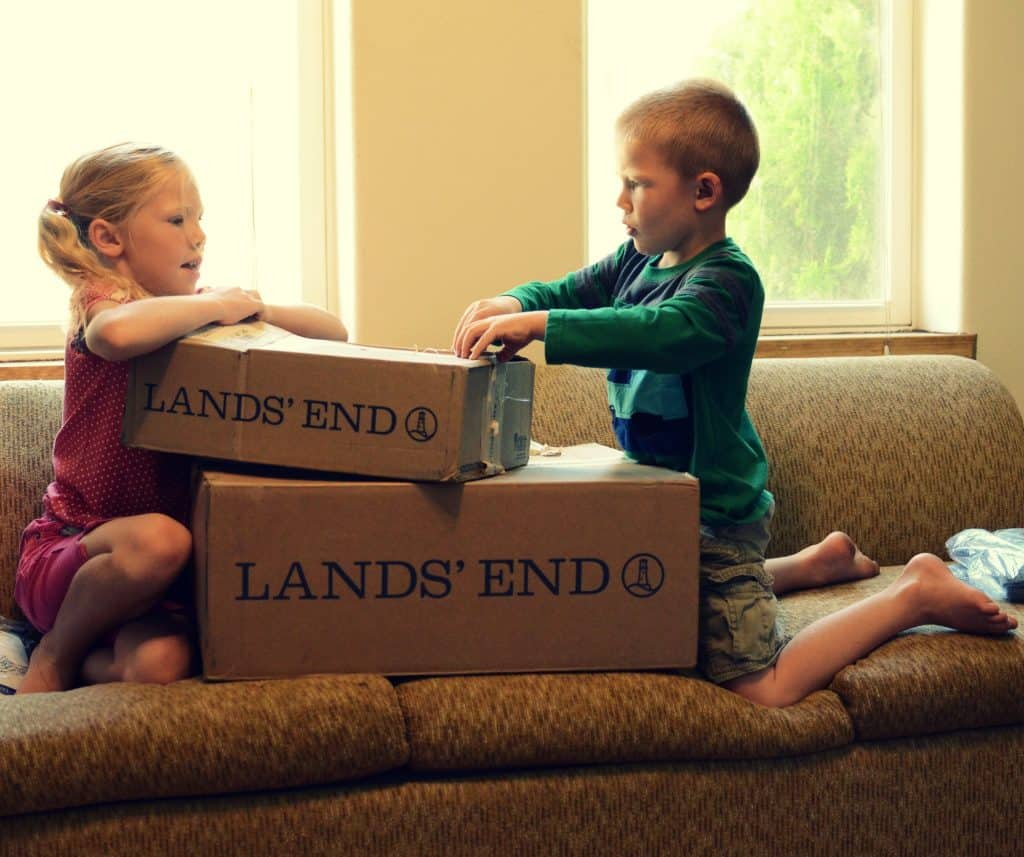 And let's chat backpacks. Lands' End is known for really cute yet super sturdy backpacks. I was excited to give these a try. The best part is they come in different sizes! I bought my preschooler a size small and my first grader a size medium backpack. They fit all of the stuff they need to pack back and forth from school but they are also not so big it looks like they'll tip over backwards. I'm such a fan of these backpacks.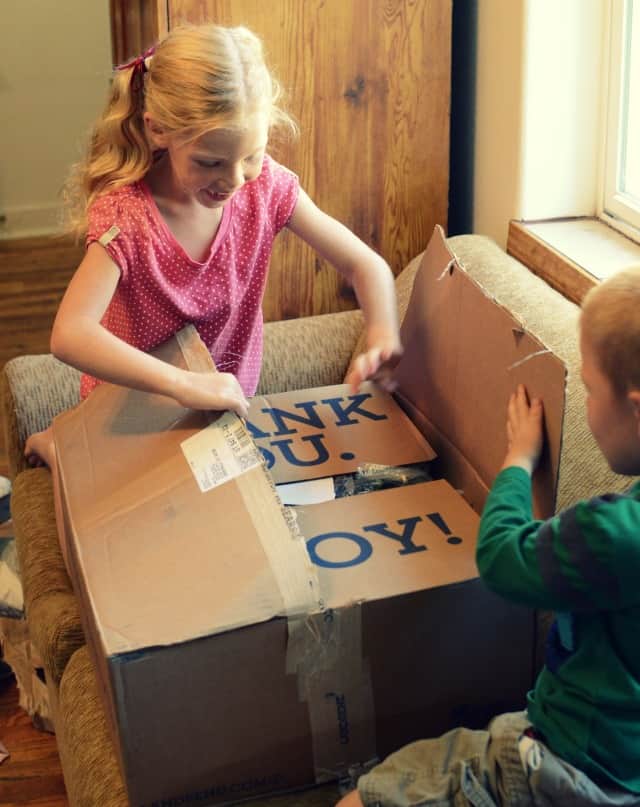 If you can't tell my from their faces, kids loved doing this with me. Getting mail is fun, getting adorable clothes in the mail is even better. Before I agreed to work with Lands' End I asked my kids if it was something they wanted to do. I wasn't going to sign them up without their permission. We are all glad we had the chance to work on this project! Being able to work with them was so fun for me, so thank you for supporting me. It really does mean a lot to me.
Next week I'm going to be revealing all of the outfits we picked out and you'll be able to shop the same looks with a coupon that is just for Bless this Mess readers.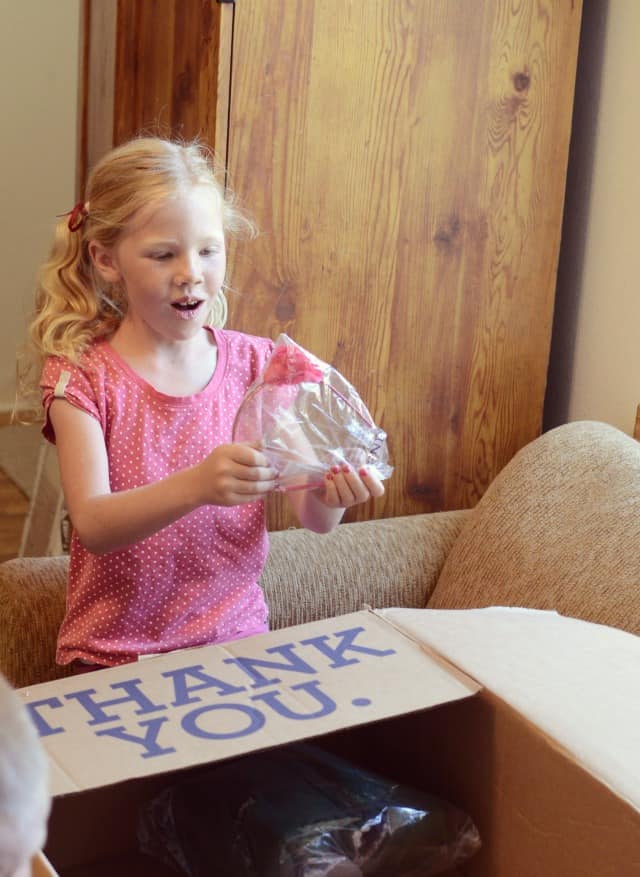 I loved watching them open their packages. It was like Christmas in July! Those smiles are real, because this is what they look like with I ask them to "look excited". Cheese!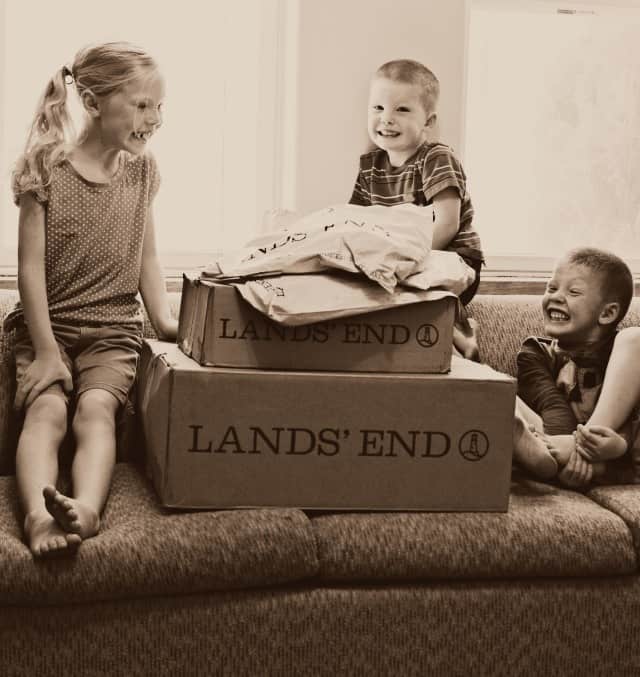 So be on the look out next Monday for details and coupons. I'm so excited to share; the pictures turned out perfect!
Thanks for stopping in and supporting me in my desire to never go school shopping in a store with all of my kids. Bless you.
This post was sponsored by Lands' End through their partnership with POPSUGAR Select. While I was compensated to write a post about Lands' End, all opinions are my own.