I've gotten some awesome feedback on these fun What I Ate Wednesday posts and so I'm going to do them as often as I like.
Today's WIAW eats are from yesterday. It was a super busy day but I figure I'm not the only one who has those days so why not share?!
I do a mom co-op preschool with 5 other ladies in town. We all team up with another lady in the group and have the 6 kids at our house twice a week during the month. It's a really fun low-key way for the kids to get together in a little more structured setting than a play date. I think it helps them get used to using things like scissors, listening to adults who aren't their parents, and eases the transition to Kindergarten a bit. I LOVE doing it. This week preschool is at my house! The kids come from 9am to 11am. Once I got May fed, dressed, and to school it was 8:15am and I needed to get the little boys dressed, breakfast cleaned up, and the baby fed before everyone arrived. Needless to say I didn't have much time for breakfast.
I had a half of an apple in some of that healthy Greek yogurt dip I'm obsessed with. I've been mixing it up right in the yogurt container, after I use a little off the top, and I enjoy it straight out of the tub! Mmmmm.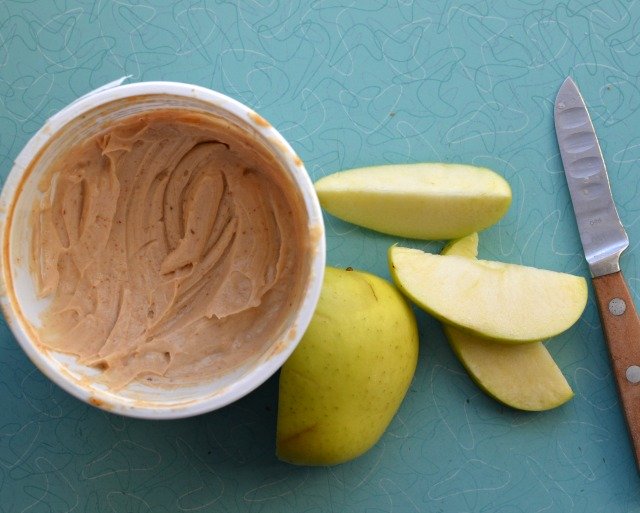 I was starving by the time I got preschool things cleaned up! A week or so ago when we had tacos I made a few extras with a bit of shredded lamb, beans, and cheese. I rolled them up, stuck them in a bag, and tossed them in the freezer. Today I pulled out one of those little homemade frozen burritos and warmed it up with a little lettuce and a lot of salsa on the side. So easy and SO good. I wanted to eat a second one but I held off and just tried to fill up on water.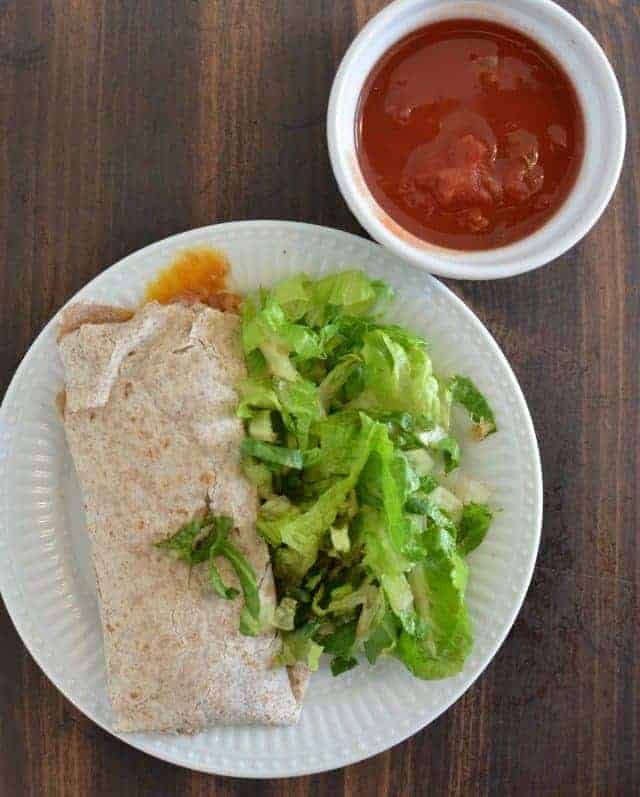 I was craving more when I was done so I had a few pieces of that dark chocolate I've been enjoying!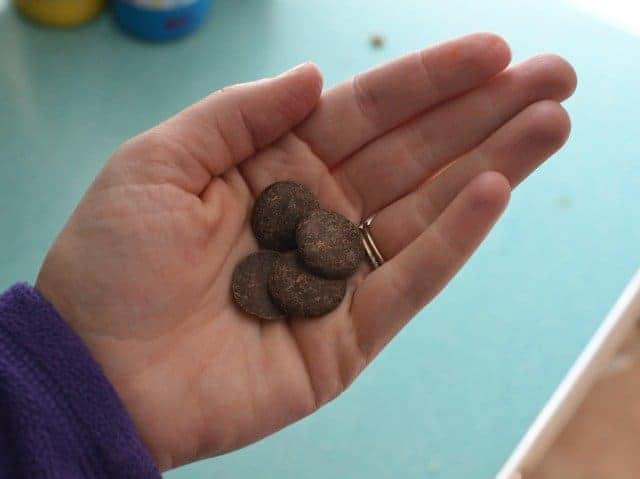 I had a snack with the little boys around 2pm. Greek yogurt with chia seeds on top. Easy and filling.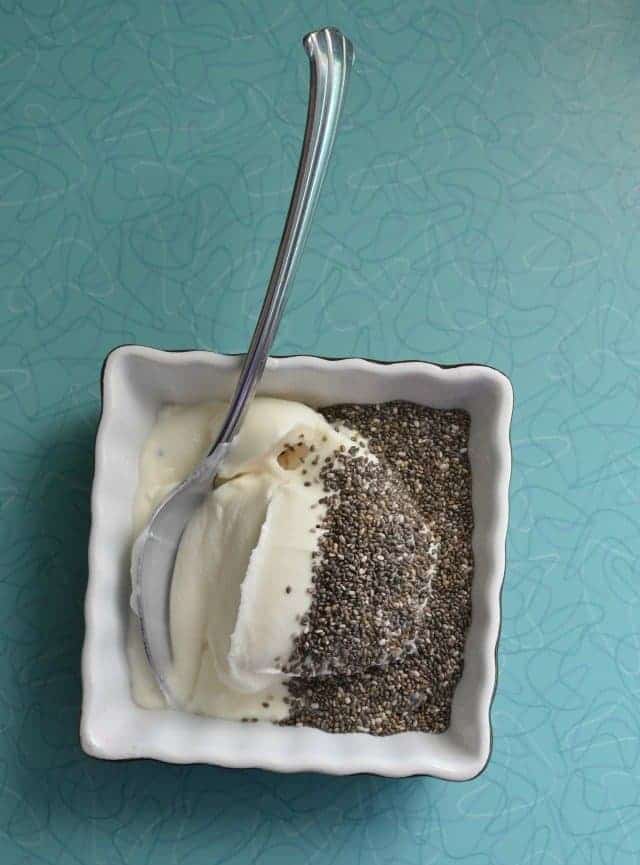 The afternoon was full of picking up Macey, doing an activity with the 8 to 11-year-old girls from church that I'm honored to get to work with, dropping off dinner to a friend, and then coming back home to get a quick dinner on the table for us. My favorite "quick dinner" is tacos/taco salad/nachos. My family likes it too. So I made myself a big old taco salad which is one of my favorite foods ever. I loaded up shredded Romaine with sweet bell peppers, ground lamb, one measured serving of tortilla chips, cheese, salsa, and black olives. The tortilla chips aren't allowed in the 8 week challenge I'm doing, but they add SO much to the salad. I chose to just lose points for unhealthy food instead of going without them. Totally worth it in my mind. The picture isn't great but the salad was delicious.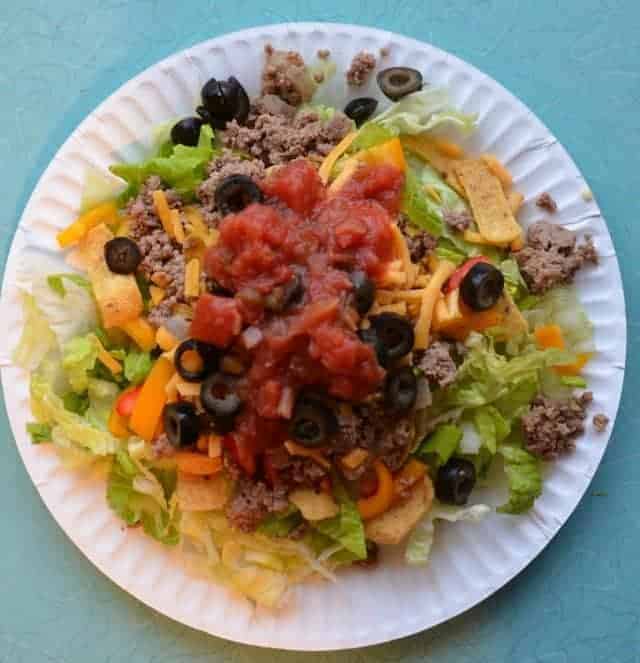 And then after the kids were in bed I needed some more fruit in my day so I made myself a smoothie from 2 frozen bananas, one whole orange (peel removed), a cup or so of vanilla almond milk, and a splash of vanilla. Tastes a ton like an Orange Julius! I didn't want all of it so I put some in popsicle molds for the kids to enjoy tomorrow frozen. And I forgot about the picture until I was almost done. It's a little odd but you can see my sweet counter tops well 🙂 Don't you love the boomerang shapes in it?!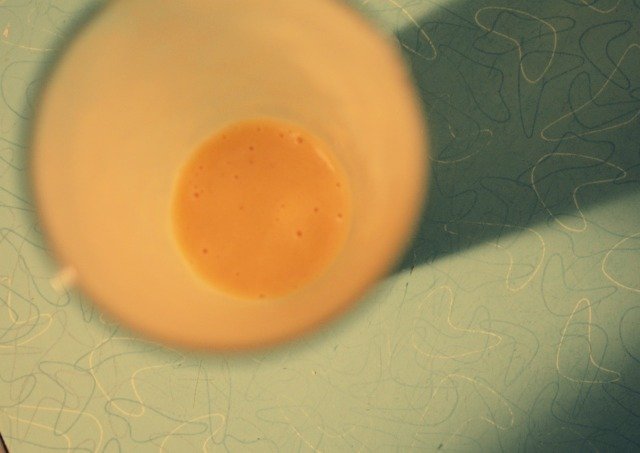 And there you have it. One very busy day full of food that I had to do very little to prepare.
What do you eat when life is busy?
What are your favorite quick and easy meals and snacks?
Seriously… I love hearing what you all enjoy eating! Comment away.
Have a great day and thanks so much for letting me share the fun with you.
If you are looking for more WIAW post you can pop on over to Peas and Crayons who hosts a link party for posts likes this. Enjoy!