15 Delicious Asparagus Recipes just in time for spring- simple roasted asparagus, risotto, salads, pasta, and more!
Baked Bacon Wrapped Asparagus, How to Cook Asparagus (Simple Recipe!) and How to Store Fresh Asparagus are great resources for all things asparagus.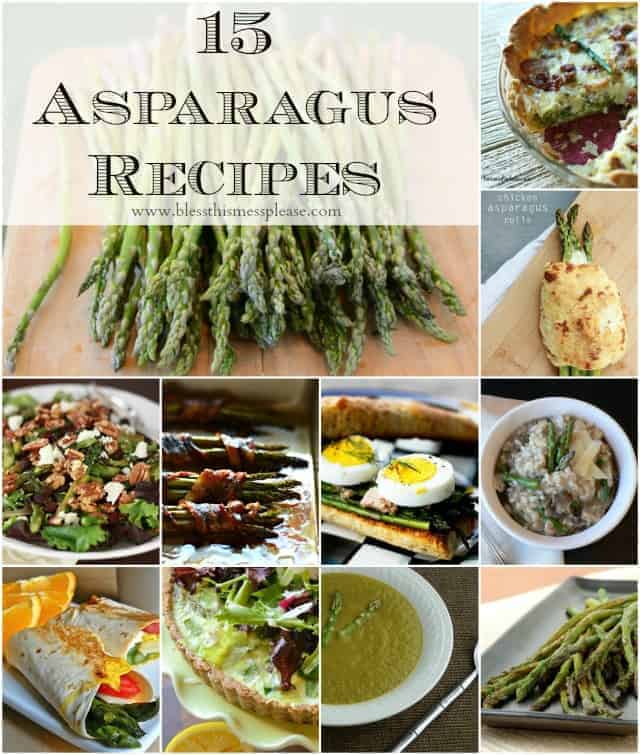 15 Delicious Asparagus Recipes
My love of veggies knows no end. Today I have a tribute to one of my favorite spring vegetables - asparagus. These 15 Asparagus Recipes have been collected with love from some of my favorites blogging friends, just for you. And if you aren't into recipes there are also buying, storing, and freezing asparagus tips at the bottom of the post. Best sure to check them out.
This weekend is always such a fun one filled with family and friends and of course, food. If you are planning on bringing a dish over to grandma's then this is a great place to get a few ideas. Asparagus are in season right now which means their price is great and the quality is even better. Enjoy!
Simple Broiled Asparagus from Bless this Mess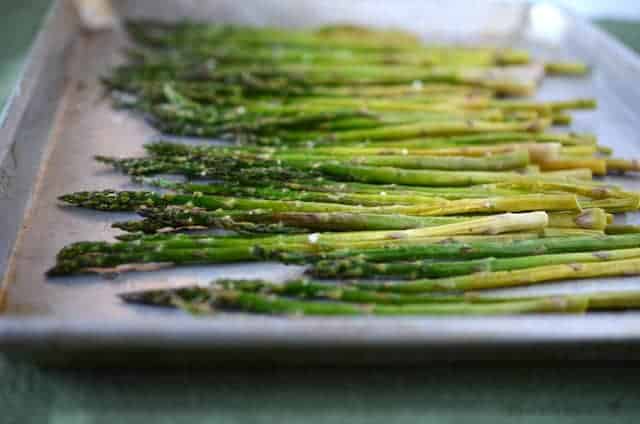 Roasted Asparagus, Tuna and Hardboiled Egg Sandwiches from Foodie with Family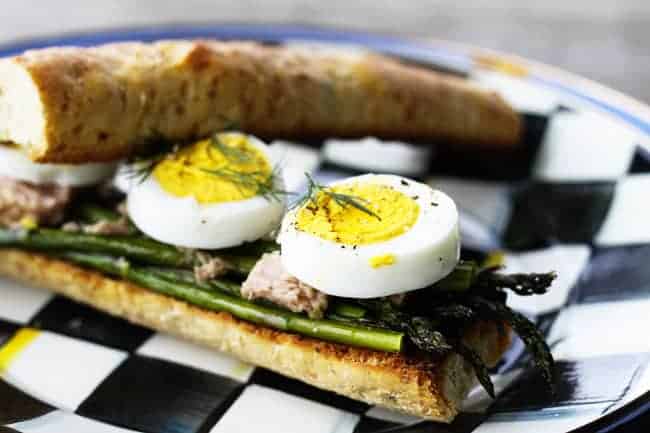 Bacon Wrapped Asparagus with Balsamic Glaze from Bakeaholic Mama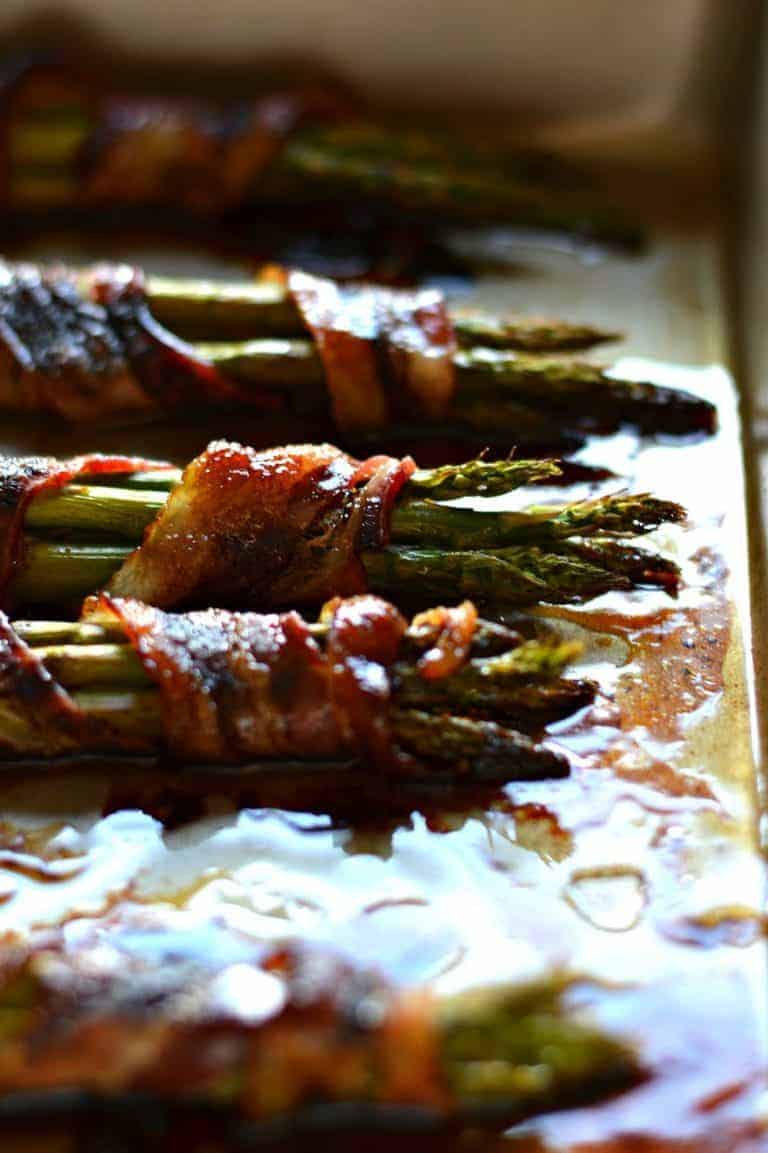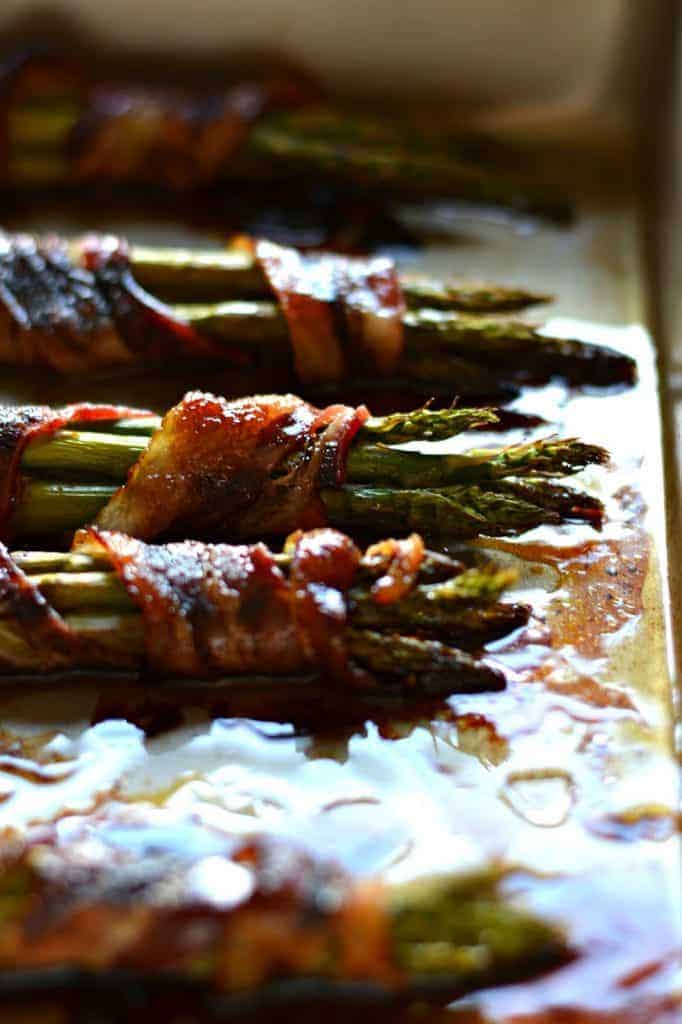 Roasted Asparagus Salad from One Lovely Life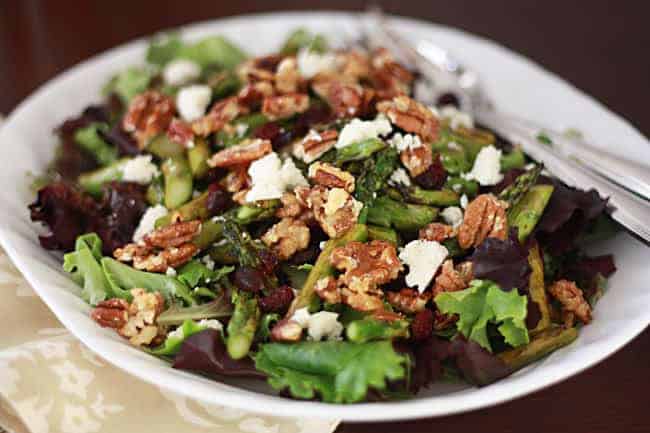 Fettuccine Alfredo with Asparagus from Wholefully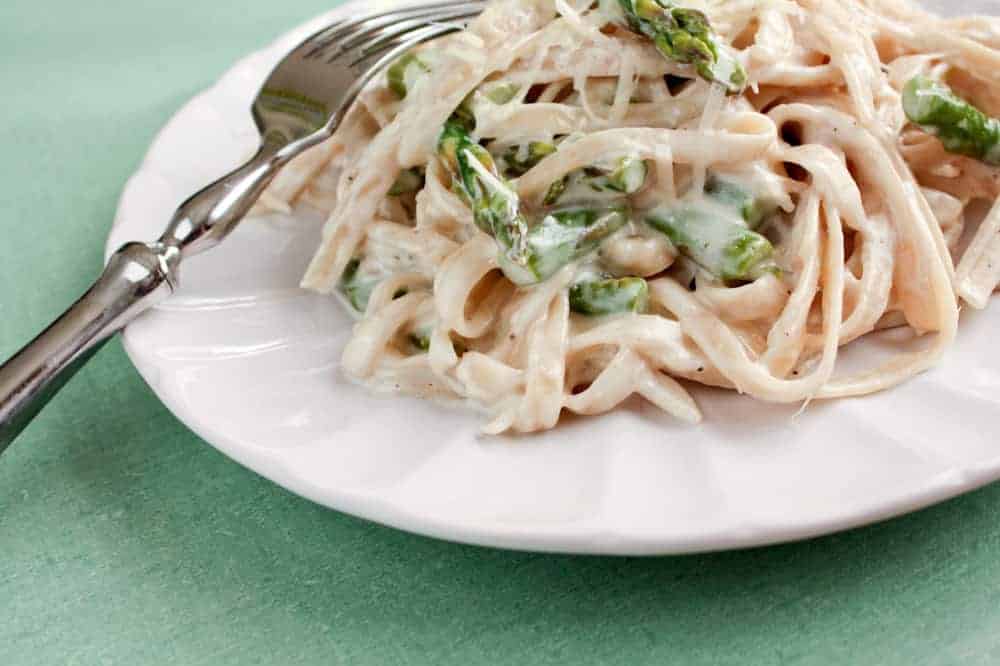 Raw Asparagus Salad from Heather's French Press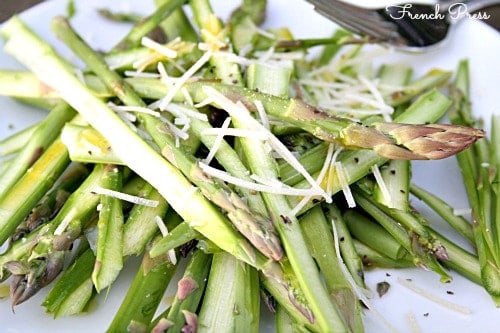 Quinoa with Asparagus and a Fried Egg from Vintage Mixer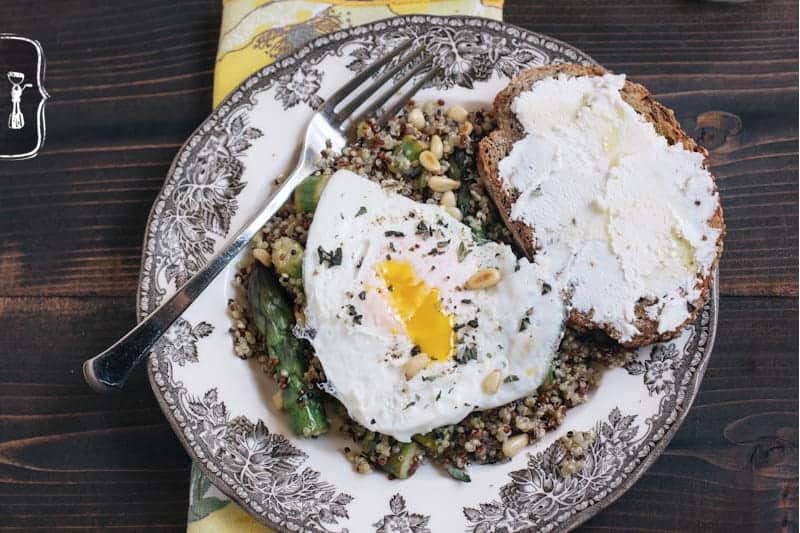 Chicken and Asparagus Wraps with Dill Cream Cheese from Mountain Mama Cooks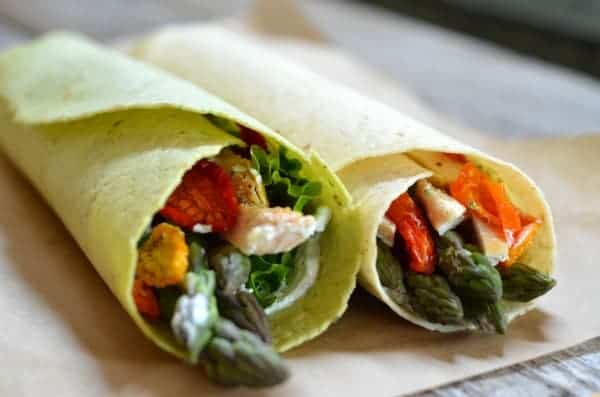 Sausage Mushroom and Asparagus Risotto from Bless this Mess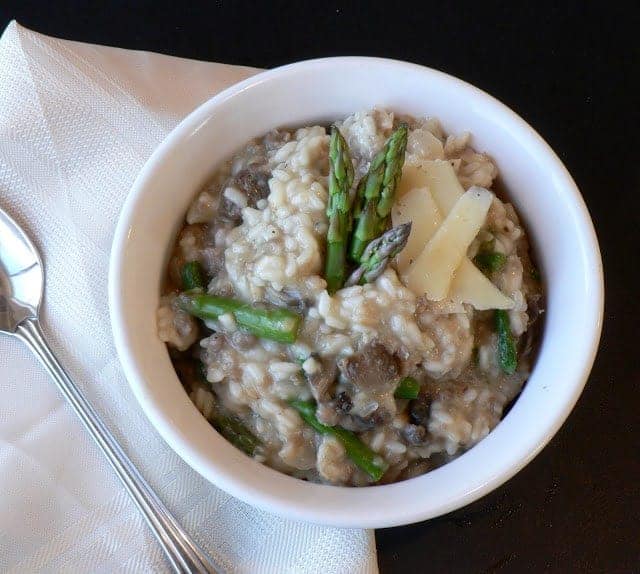 Asparagus Breakfast Wraps from Budget Bytes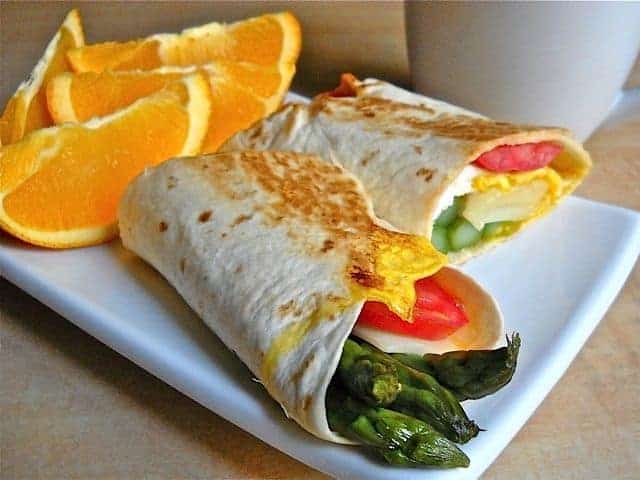 Roasted Tomato and Asparagus Tortellini from Jamie Cooks it Up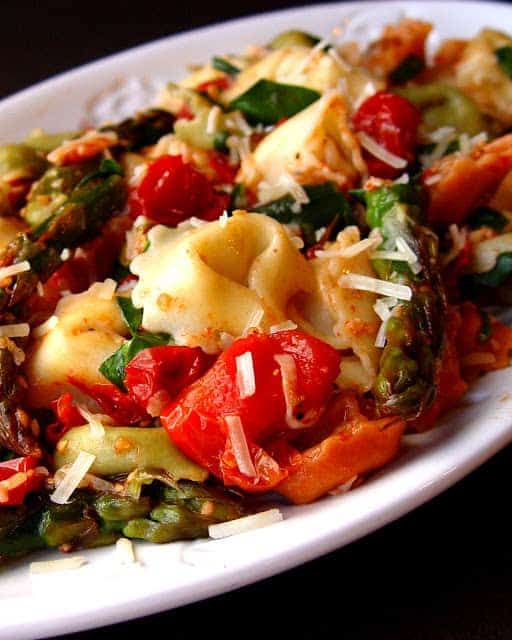 Asparagus Soup from Frugal Antics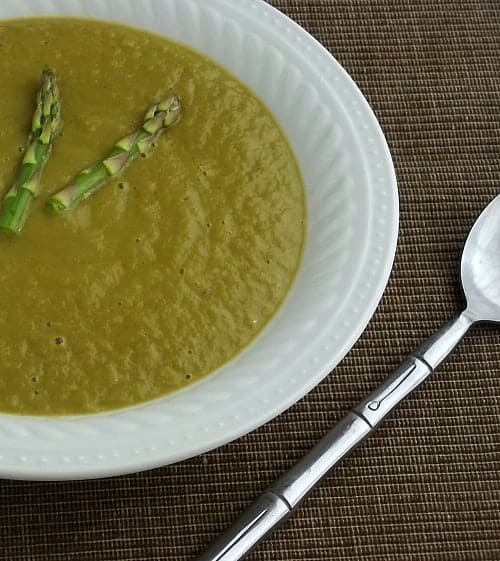 Chicken Asparagus Rolls from One Sweet Appetite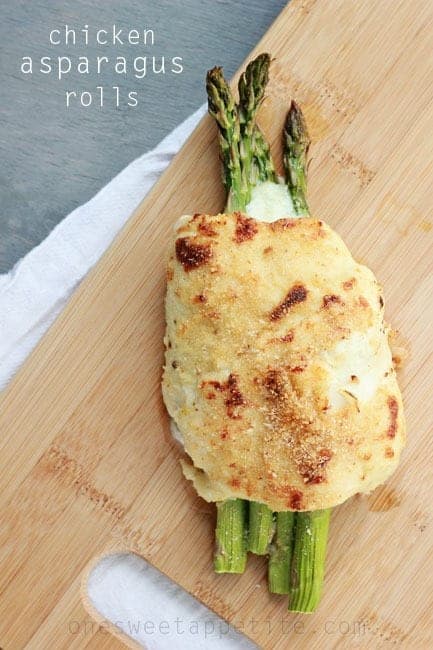 Asperagus Quiche from Lemons for LuLu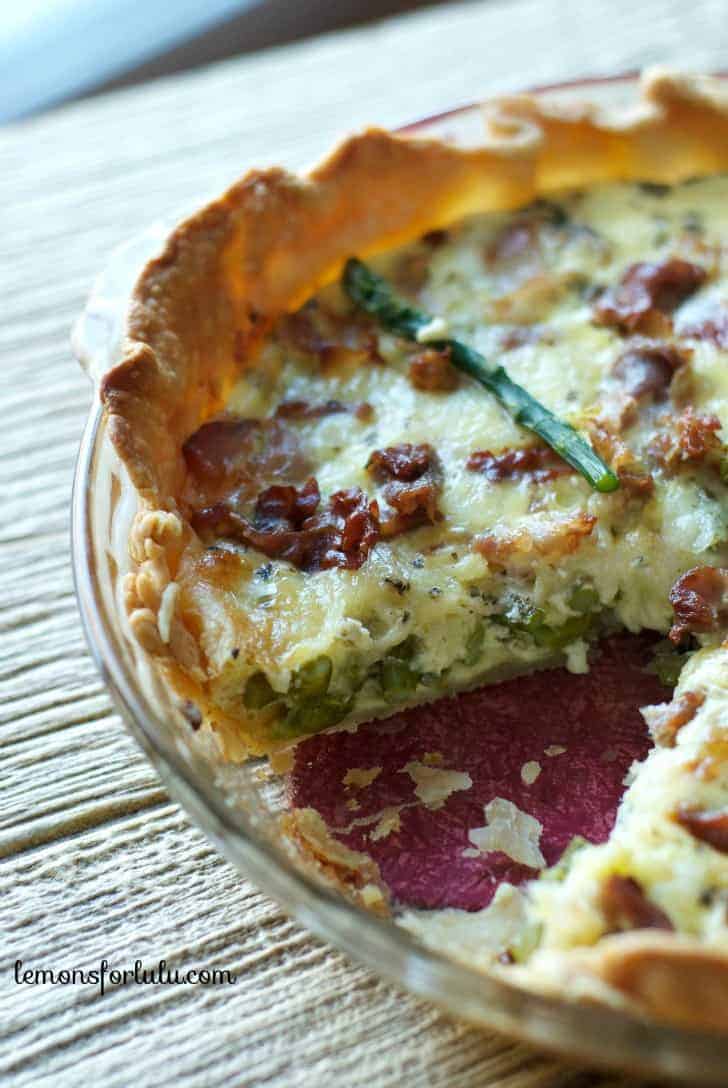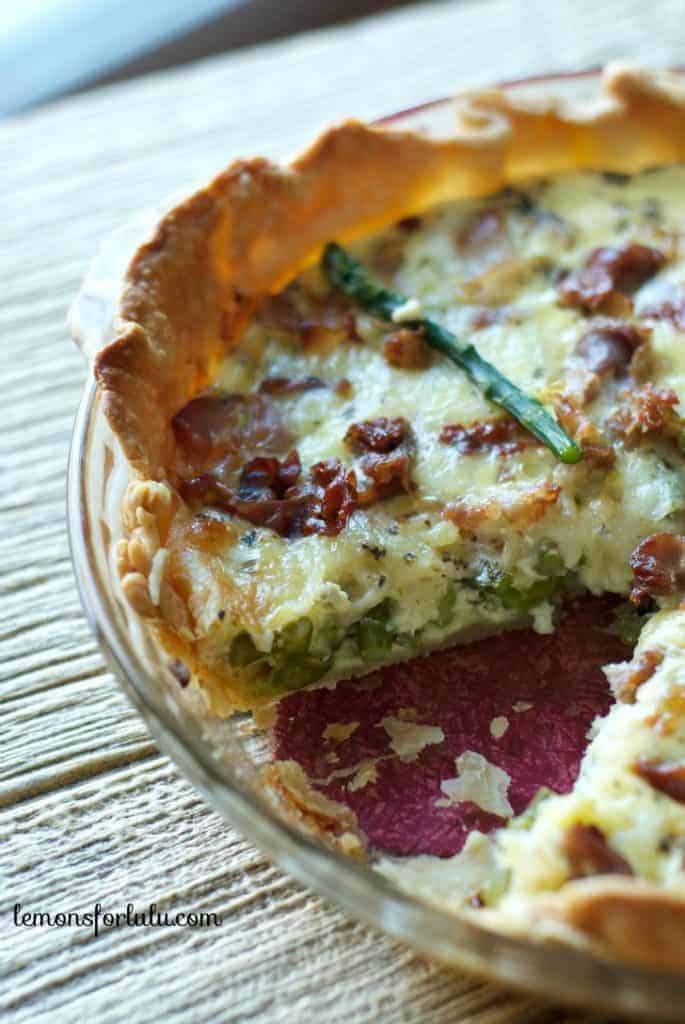 Tips on buying and storing asparagus from Cafe Johnsonia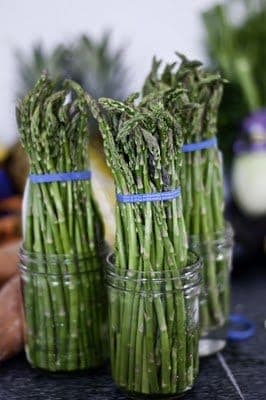 If you liked these recipes, here are several more to try.
Enjoy these 15 Delicious Asparagus Recipes just in time for spring.