Hello All!
I hope your weekend was full of productivity and good things to eat! I know mine sure was.
Here's a little snapshot of it via phone pictures!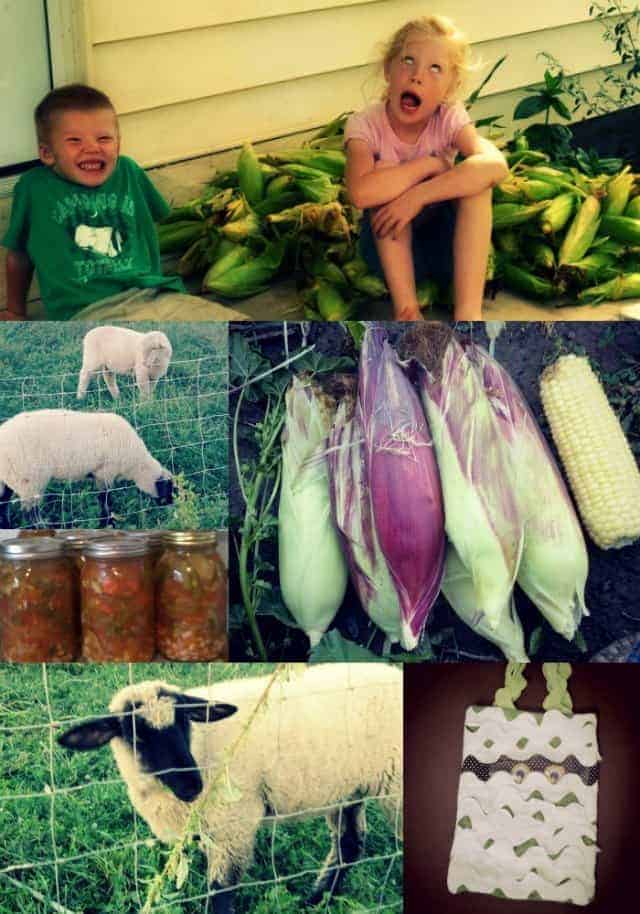 The lambs kept getting out of their fence (but the bigger part of the property is still fenced in...). So it's ok they get out but not ideal. There are still sweet peas all over and I don't want them to munch on my garden yet (they love green peppers by the way), so we like to keep them where they belong. We spent time at the garden trying to figure out where they were getting out and securing the fencing. I also spent lots of time picking and processing corn, tomatoes, and making soup from all the glorious produce we are getting. I even made time to get a little Halloween sewing in! Post coming soon. So it was a great weekend and I miss it already.
I decided to bug some of my favorite bloggers for their best apple recipes to share with you. I chose 10 of my favorite apple recipes and they are just in time for fall. No apples you say? Well come pay me a visit!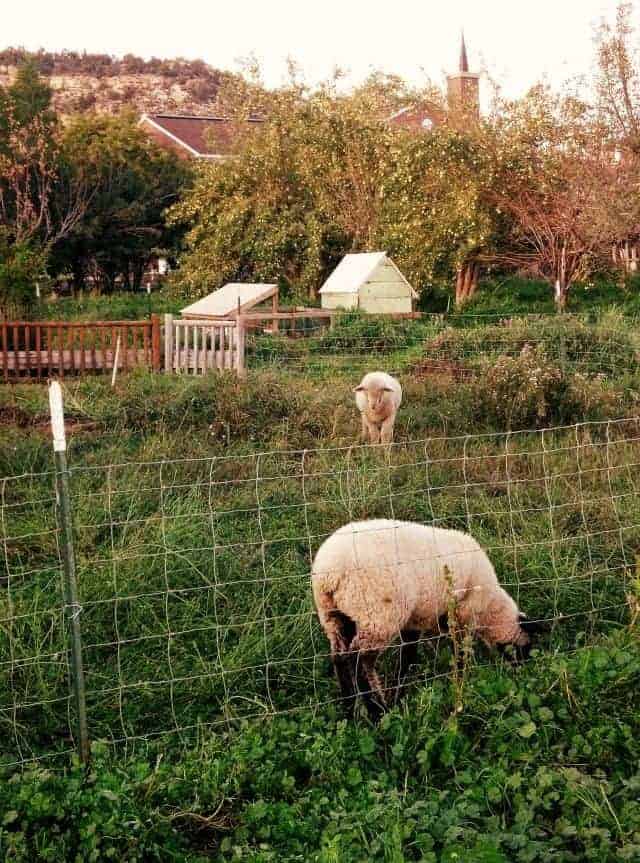 Can you see all those dots on the trees? Those are apples! This pictures makes my whole heart happy. I'm standing in my garden and you can see the lambs, the chickens in their coop, and the apple trees in the background. This is the life for me I tell you! This is the life. And really, come get some apples...
Now onto those recipes. Enjoy!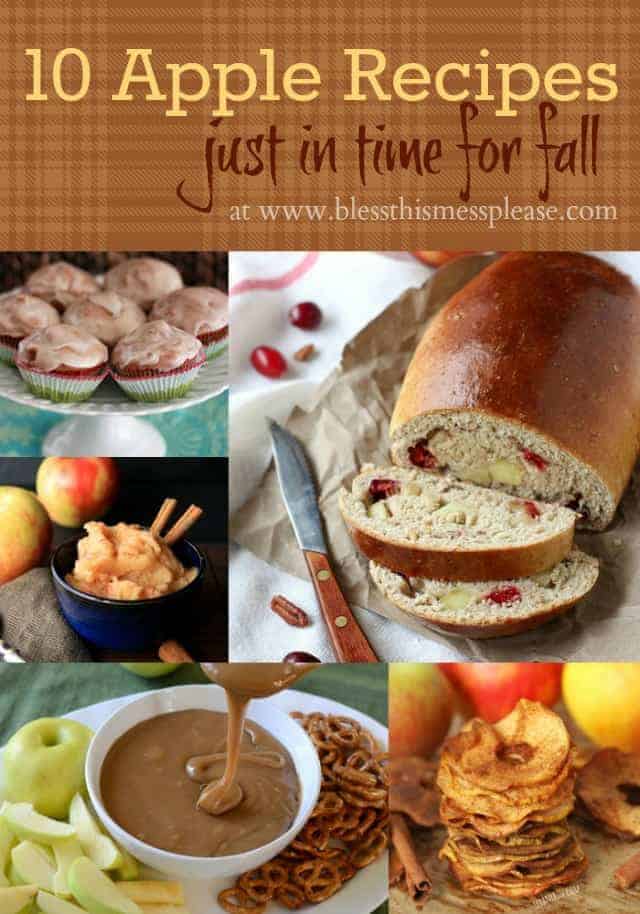 10 Delicious Apple Recipes
The Secret to Perfect Apple Crisp from Barbara Bakes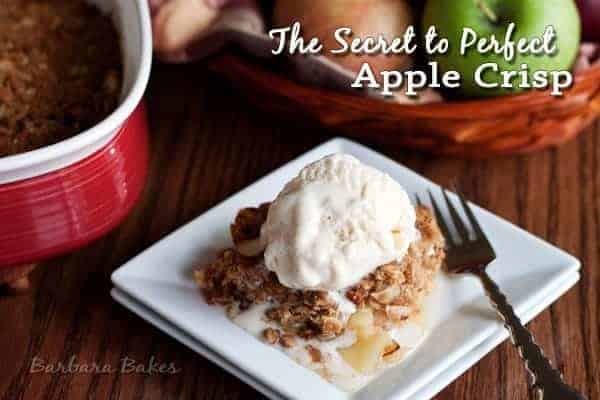 Apple Fritter Muffins from One Lovely Life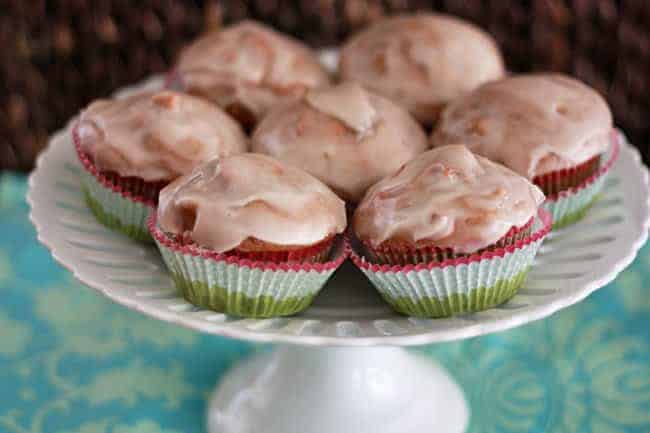 Caramel Apple Gingerbread Upside Down Cake from Cafe Johnsonia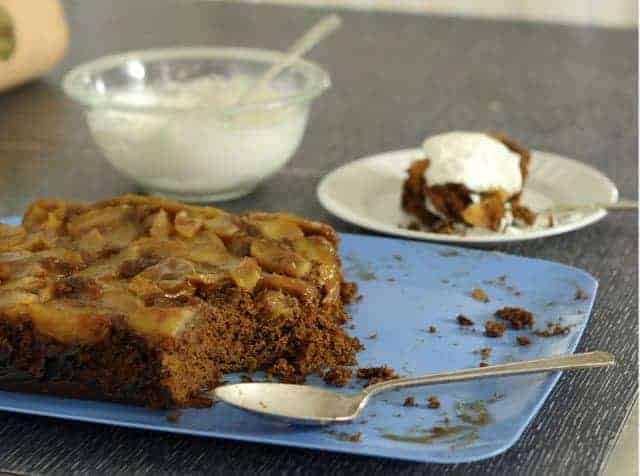 The Best Caramel Dip for Apples from Bless this Mess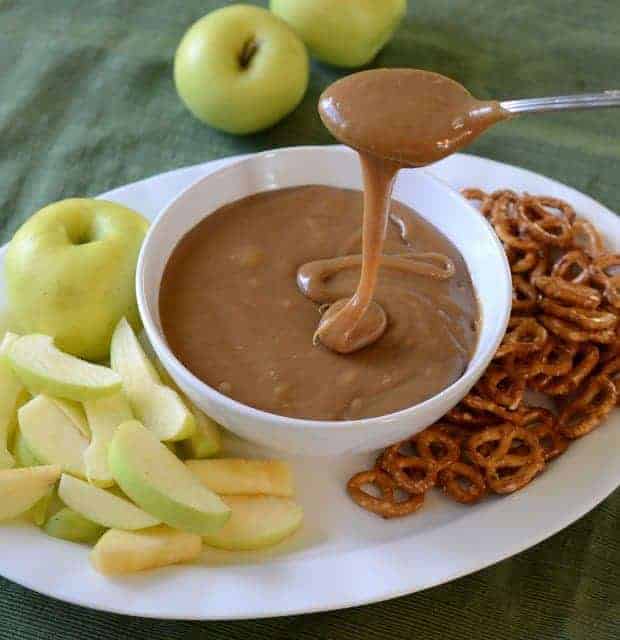 Maple Cinnamon Apple Chips from Texanerin Baking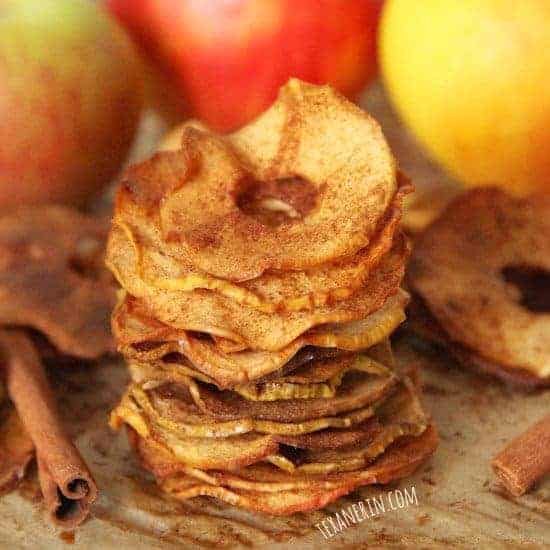 No-cook Freezer Applesauce from Wholefully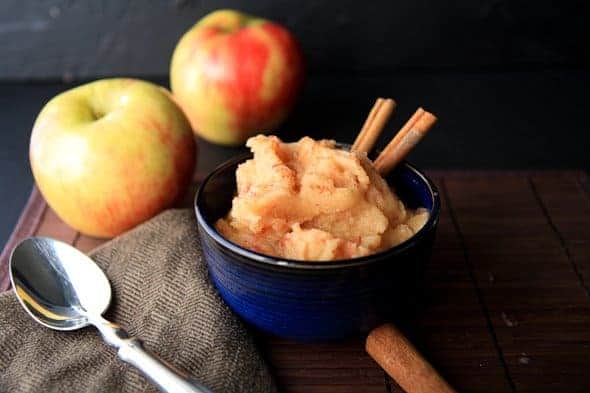 No Knead Apple Pie Bagels from Bakeaholic Mama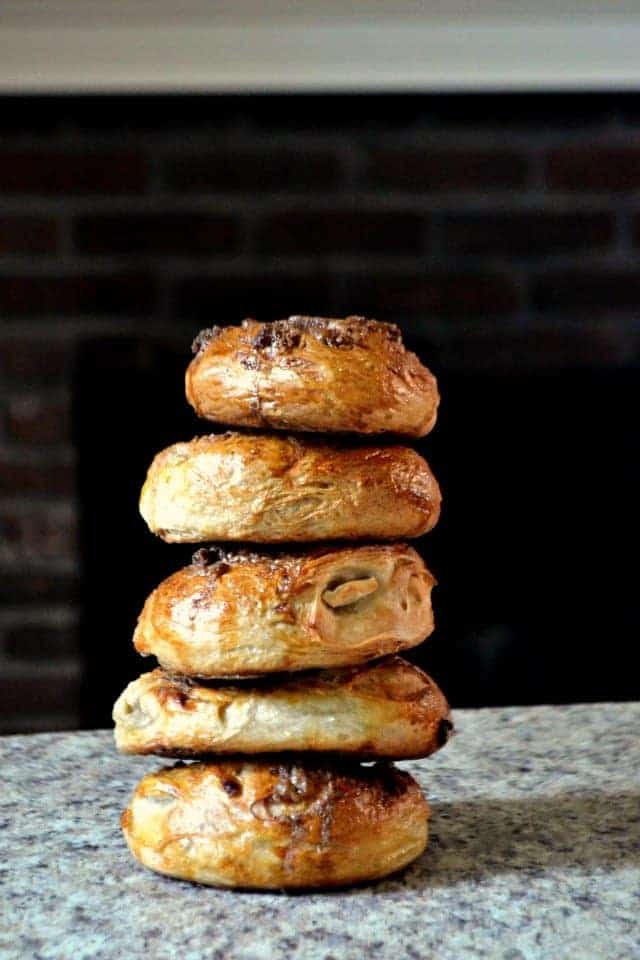 Apple Crumb Cake from Bless this Mess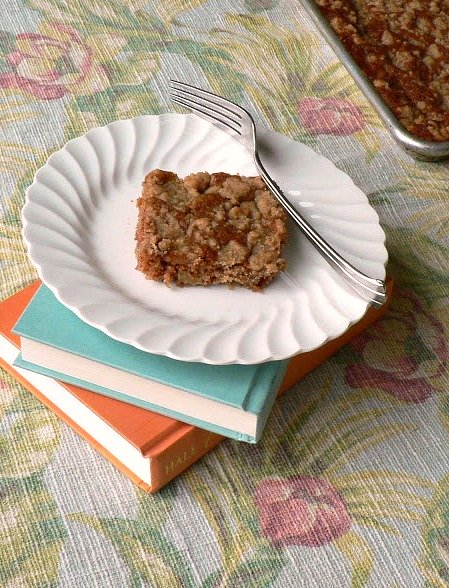 Apple Cranberry Bread from Completely Delicious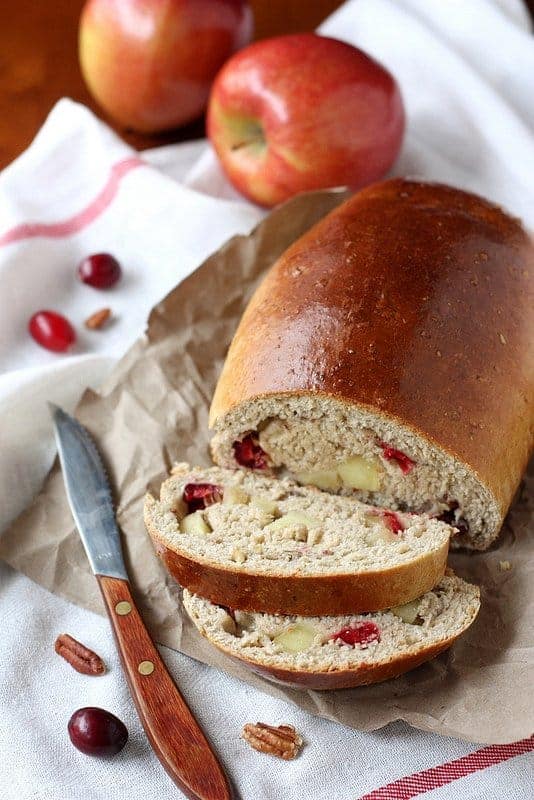 Ham, Swiss, and Apple Quesadilla from Mountain Mama Cooks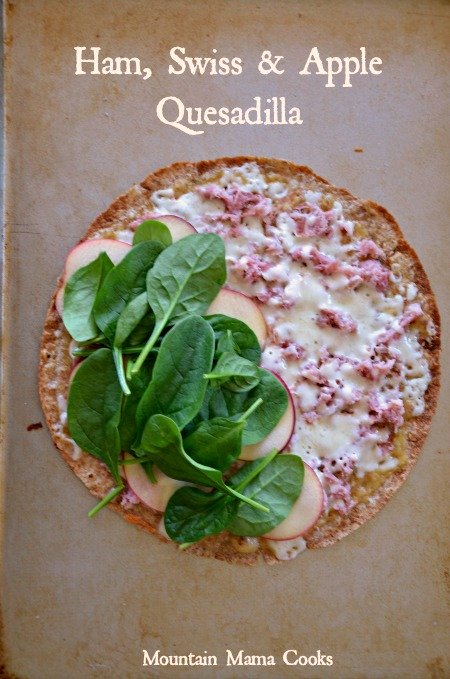 Aren't those awesome! I want to take a 10 hour day to make every single recipe. Which is looking the best to you?