These easy after school snacks are made with wholesome ingredients and are super easy to prepare ahead of time. These simple recipes are perfect for on-the-go families!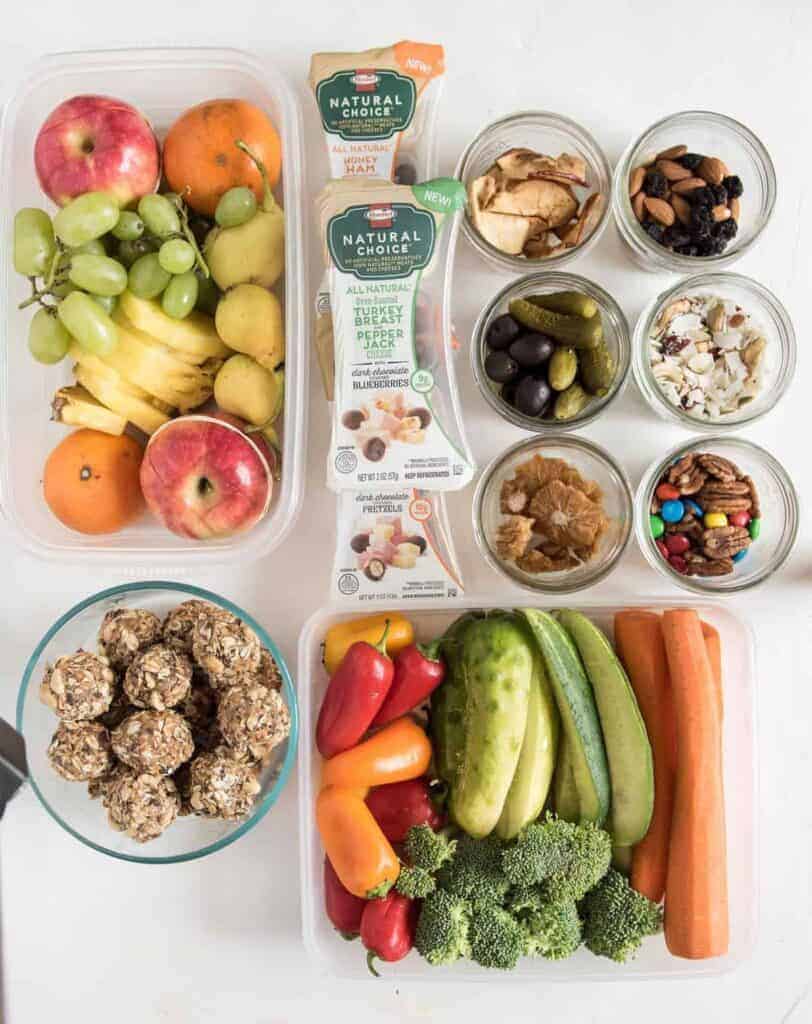 Easy After School Snacks for Busy Families
This is a sponsored post written by me on behalf of The makers of the HORMEL™ NATURAL CHOICE™ brand. All opinions are 100% mine.
You all know how much I enjoy a good Meal Prep Monday session, and now that my kids are back in school, I find myself prepping easy after-school snacks once a week so that when they come in the door I have some great options for them. All of these are simple, no-bake, and made with wholesome ingredients. I can't wait for you to start using this simple list of after school snacks to make your afternoons a piece of cake. No kids coming home from school?
These are great to keep on hand for just about anyone who eats, you and me included. Having good things prepped and ready in the fridge means that you'll eat good food; convenience is king. All of these snacks travel well too, which makes them great for grab-and-go snacks when you are headed out the door to the library, piano lessons, therapy, or sports. I'm here to make your life simpler, and this list of easy after school snacks is going to do just that. I'm working today with the makers of HORMEL™ NATURAL CHOICE™ snacks and I'm really excited to share this post with you. Prep today, and eat well all week long
Easy After School Snacks
The Veggie Box
Make-Ahead Snack Jars
The Fruit Box
HORMEL™ NATURAL CHOICE™ Snacks
No-Bake Oatmeal Bites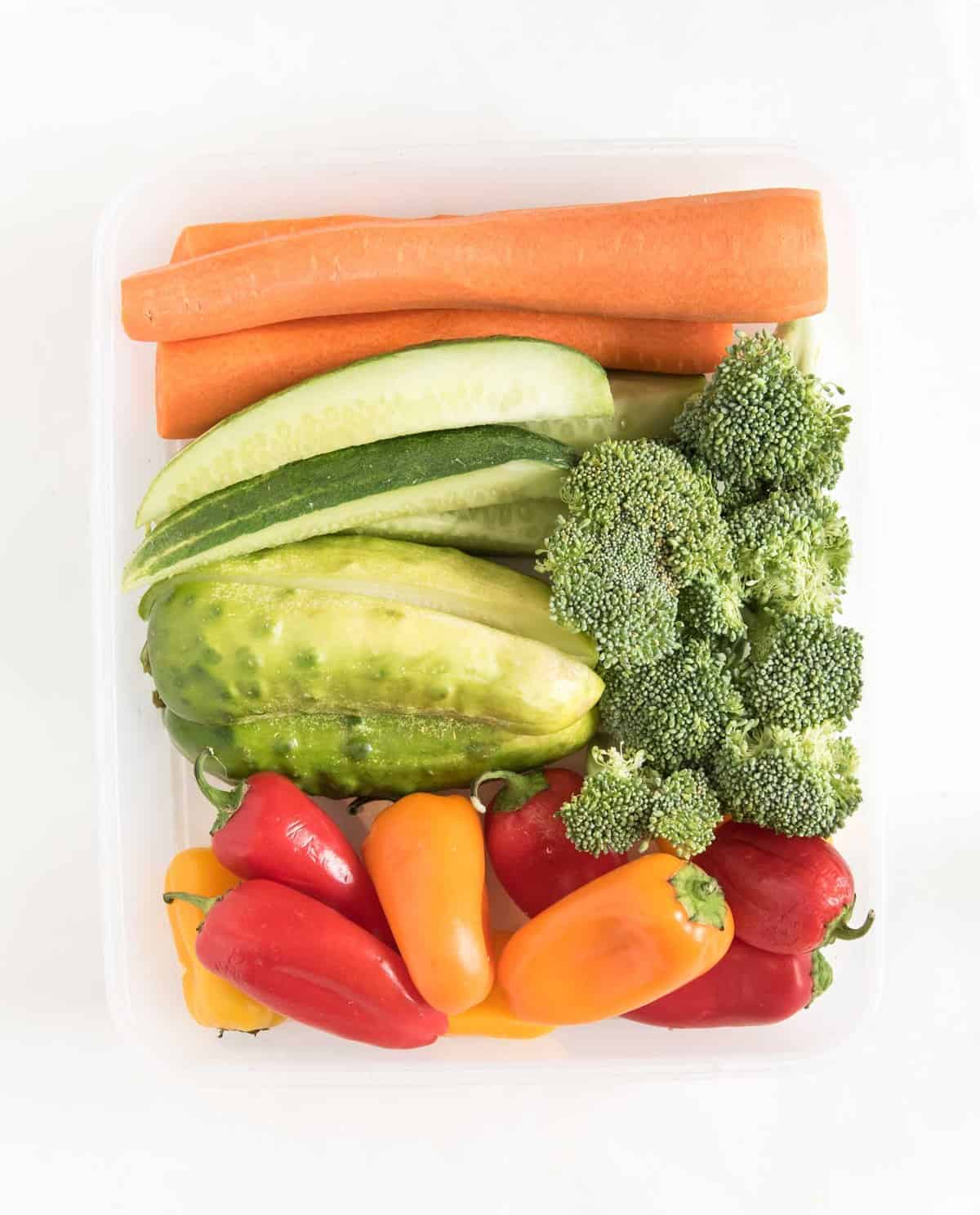 The Veggie Box - Have I converted you to this simple habit yet? The idea is simple - prep your veggies once a week, store them in a container in the fridge, and eat on them all week long. Anything extra at the end of the week I toss with a little olive oil and roast up for a simple dinner side. I wash, chop, and toss raw veggies in a box. That's it! When the veggies are prepped and ready to roll, the kids eat them. Trust me on this, my kids eat more vegetables out of a veggie box than any other way. It has some kind of magic to it and you need to be making one! Looking for more info the the veggie box? I wrote a whole post about it here.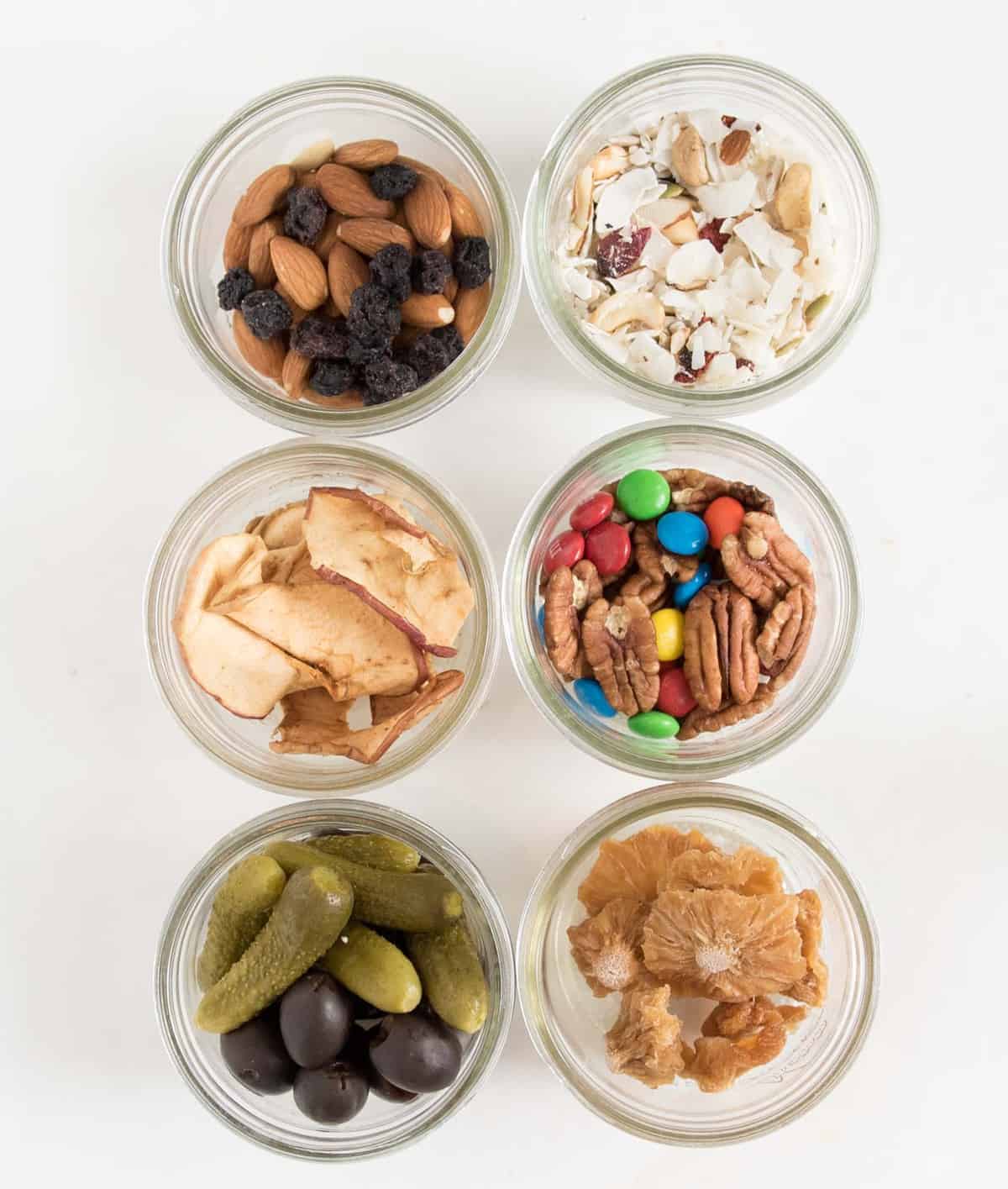 2. Make-Ahead Snack Jars - Why are individual portions in mini jars so much fun to eat? I've been using these 1-cup (half pint) mason jars for years and filling with with all kinds of things. You can make snack jars that go in the fridge or the pantry. Snack jars for the fridge could have olives + pickles, homemade yogurt + jam, homemade chocolate pudding or vanilla pudding, or roasted chickpeas in them. Snack jars that go in the pantry can have nuts, candies, dried fruit, coconut chips, granola, homemade trail mix (great DIY project for the kids), and other shelf stable things in them. You can really put just about anything that you want in a little jar. The kids just love mini packaging. Plus, putting things in little jars like this helps the kids to be able to help themselves and cuts down on waste.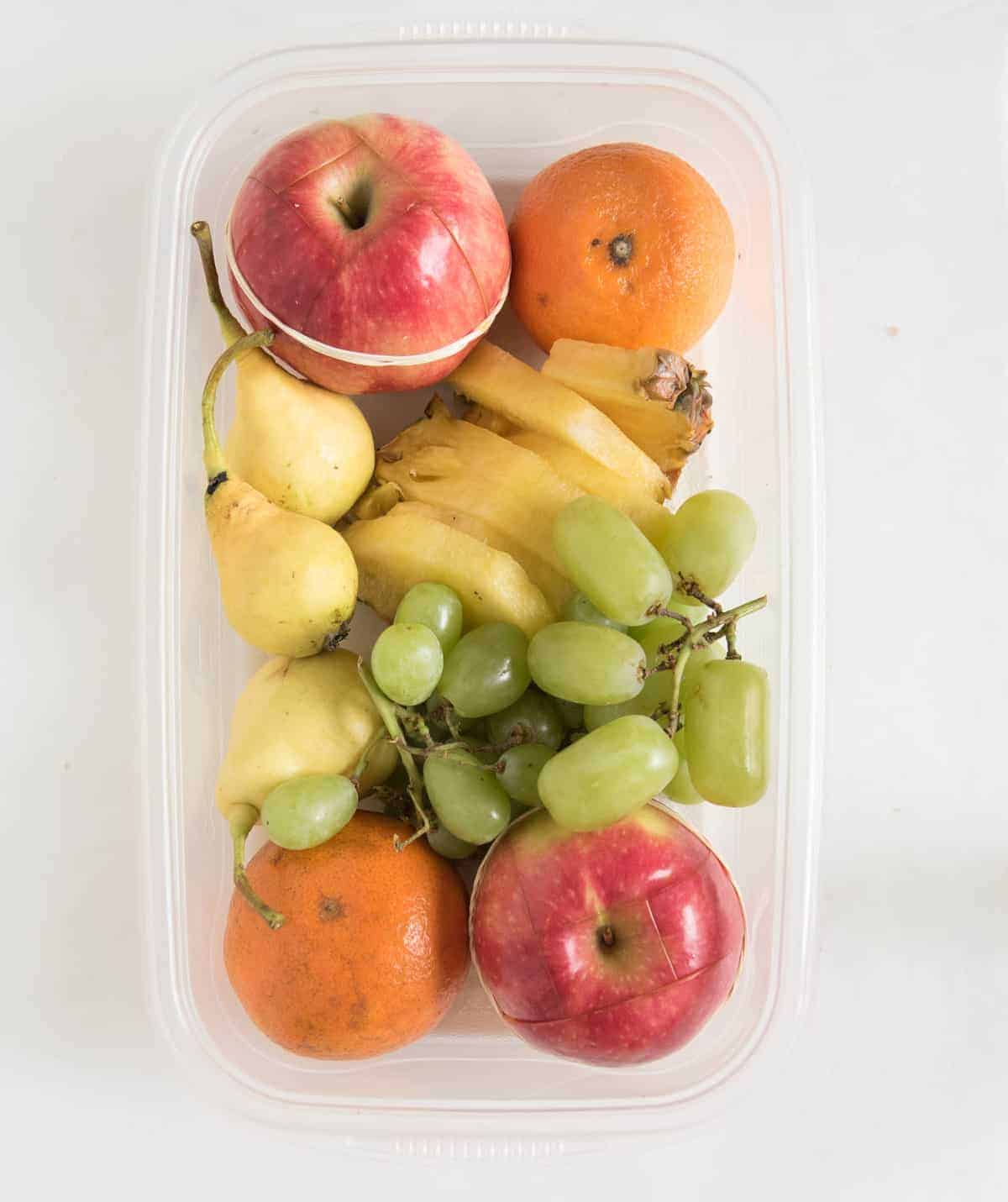 3. The Fruit Box - the fruit equivalent of the veggie box! I like to cut my apples into smaller pieces around the core and then use a rubber band to hold the whole apple back together. This helps keep the apple from browning, while still being conveniently pre-cut, which my kids like. I also trim and wash grapes, pineapple, and a few other things like pears or oranges. This is a great time to use seasonal fruit, so head to your farmer's market and stock up.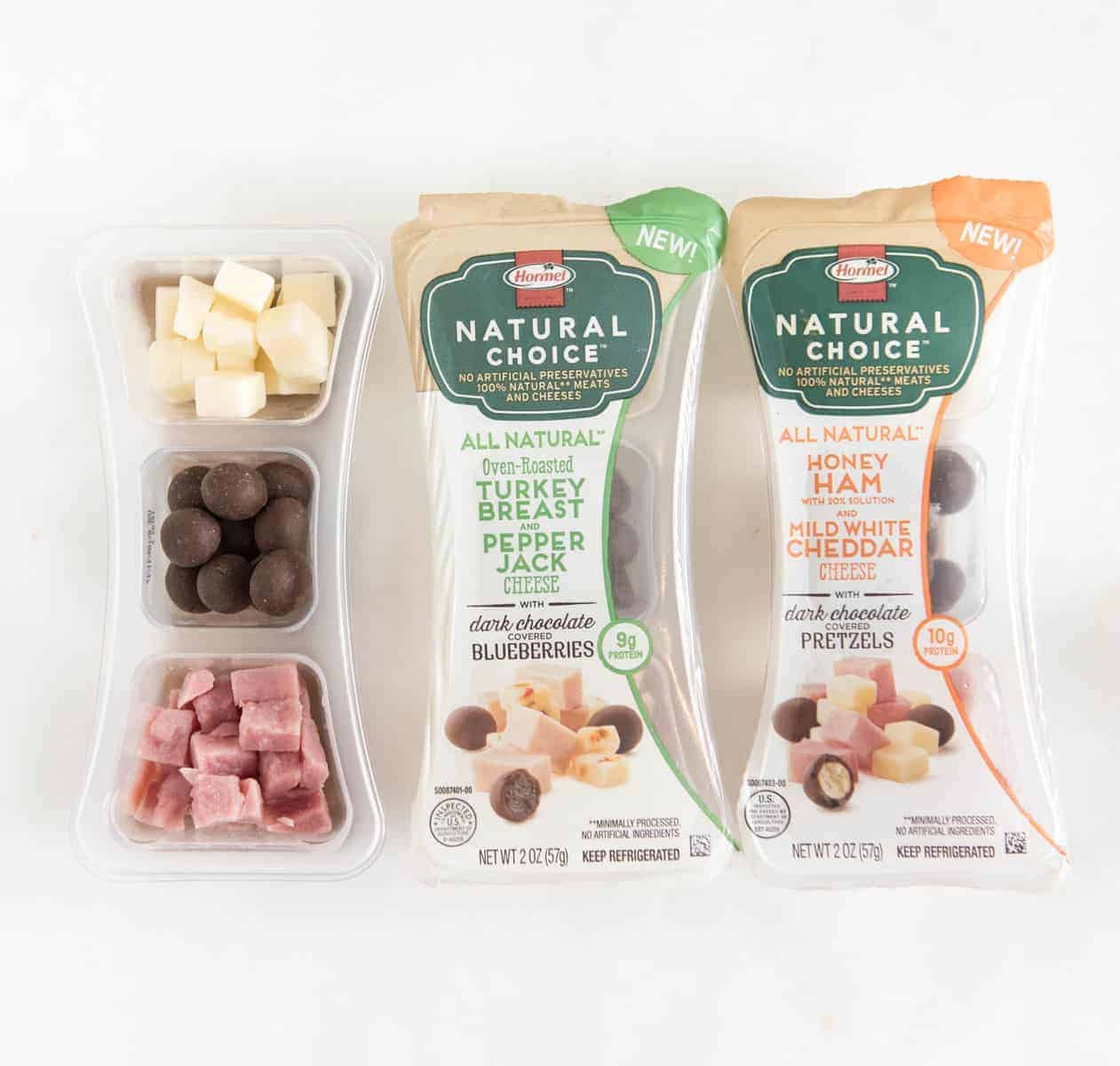 4. HORMEL™ NATURAL CHOICE™ Snacks - when I shop once a week I let the kids pick out a pre-packaged snack to add to our after school snacks. It helps to keep the "blahs" out of snacking. We have been loving these snacks from Hormel Foods lately and I wanted to share them with you today. HORMEL™ NATURAL CHOICE™ snacks are single-serve snacks which include bite-sized pieces of 100% natural meat and cheese— all minimally processed, without artificial preservatives or ingredients. Plus there's a little chocolate snack in there - who doesn't love that? My kids love meat and cheese, and I love that these are made with no preservatives*. HORMEL™ NATURAL CHOICE™ snacks come in four varieties:
Oven-Roasted Turkey with mild white cheddar cheese and chocolate-covered pretzels.
Honey Ham with mild white cheddar cheese and chocolate-covered pretzels
Oven-Roasted Turkey with Pepper Jack cheese and chocolate covered blueberries
Over-Roasted Chicken with mild white cheddar cheese and chocolate-covered almonds
You can find HORMEL™ NATURAL CHOICE™ snacks near the lunch meat aisle. (Find a store in your area | Find out more here) Quick, easy, and delicious, you are going to love these. *No nitrates or nitrites added except for those naturally occurring in cultured celery and cherry powder.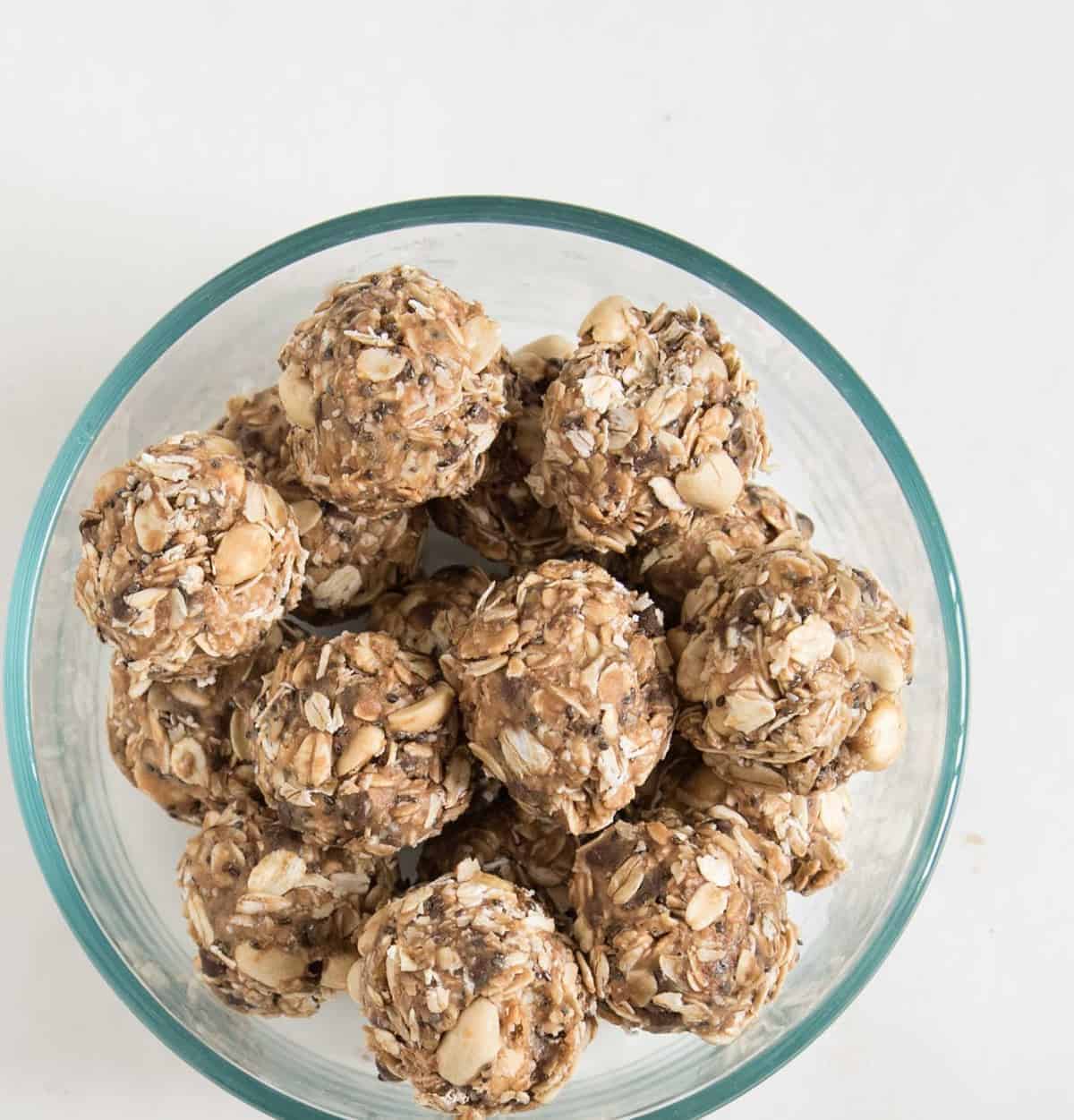 5. No-Bake Oatmeal Bites - This is another recipe that I have been making weekly for a long long time, and they just never get old. Made with simple things like honey, peanut butter, oats, and a few other things, I always seem to have what I need to make them in the house. They taste a whole lot like a cookie but are loaded with nutritious fats, fiber, and carbs to fuel the rest of your afternoon. We love these! You can get the recipes for these (peanut butter chocolate and I added chia seeds) plus 7 other no-bake oatmeal bite recipes in this post.
I know you'll like this list of easy snacks too:
ENJOY! With a little store-bought goodness mixed in with homemade treats, you'll have a week's worth of Easy After School Snacks made in less than 20 minutes! You can't beat that. I hope this is helpful to you other busy moms out there. Happy after school snacking, from my kitchen to yours, and thank you for supporting the brands that help to make Bless this Mess possible.