The school year has started, and if it hasn't for you yet, then I'm sure it's right around the corner. Busy school mornings are no joke, and I'm here to share 3 ways to make school mornings easier. This post is in partnership with Mom's Best Cereals, and I'm excited to get out of the kitchen a little and share some mom tips for you today instead.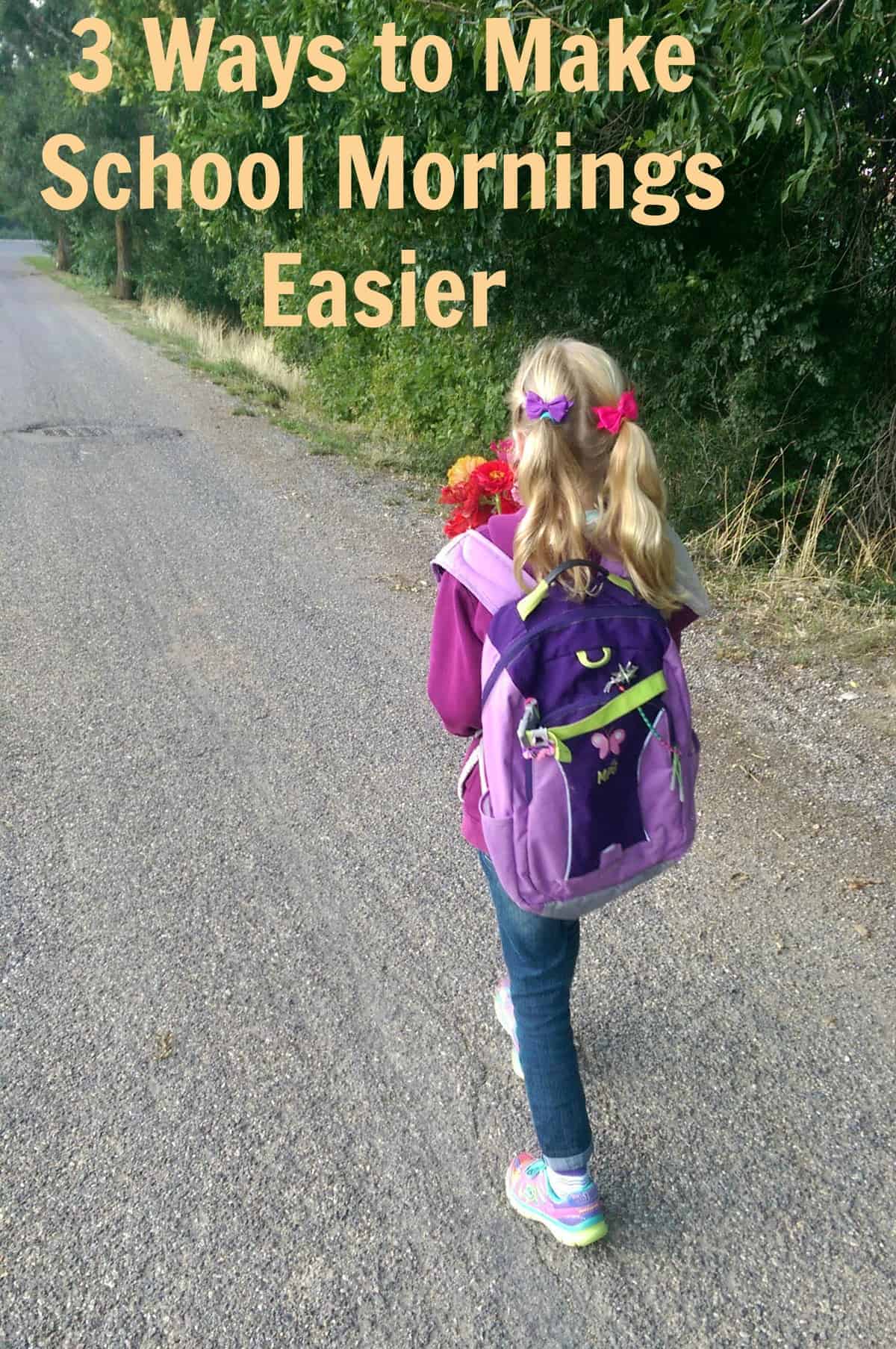 Mornings Made Easier

I have 5 little people to get out the door in the morning (I walk my bigger kids to school, but everyone still has to go with me). I wake up right on time, get things moving, and before I know it, we can't find someone's shoes, the brush is missing, and the two-year-old has spilled an entire gallon of milk on the floor. I find myself running behind and turning into a drill sergeant trying to get the kids out the door.
I know I'm not alone in the morning routine struggle, either. So whether you have 1 kid or 16 to get out the door, I have 3 Ways to Make School Mornings Easier. These are things that you can start doing today in order to be ready for tomorrow, and you'll be so happy about how simple they are. They aren't anything special, but a little planning goes a long way! I'm so excited to share these with you.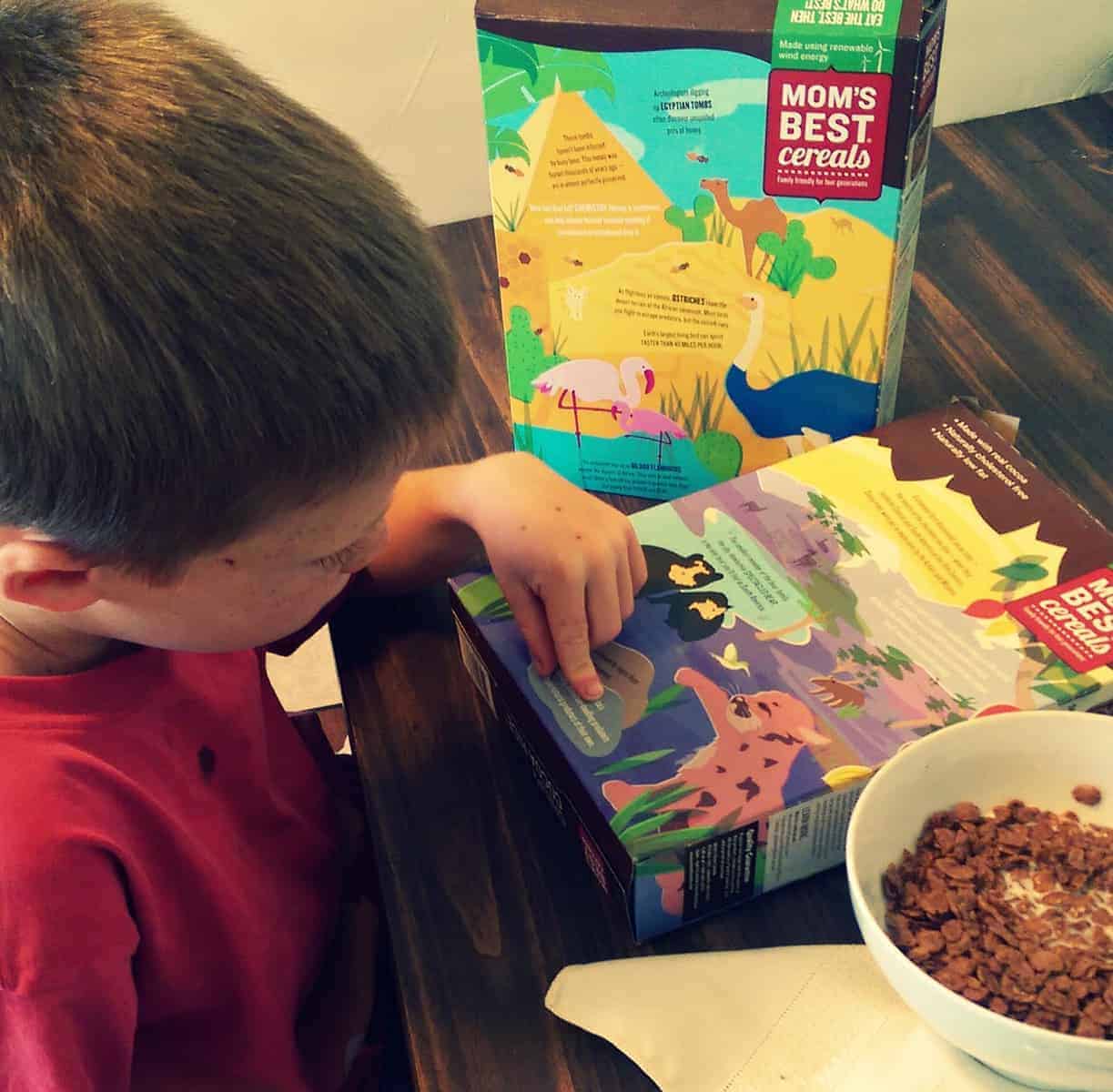 1. Meal Plan
I'm a huge believer in meal planning, and I feel like it goes way beyond dinner. I have a set breakfast schedule that changes based on the day of the week. This is a very simple way to figure out what is for breakfast. I like to keep my menu out where the kids can see it so that they know what to expect in the morning.
We rotate through eggs + toast, oatmeal, and cold cereal during the week, and I'll make more time-intensive breakfasts over the weekend when everyone has time to enjoy them. So on Mondays and Thursdays, I make eggs; Tuesdays and Fridays are cold cereal; and Wednesdays are oatmeal days. Having a schedule makes it easy, and I don't have to think about it once I have it set.
I keep simple cold cereals on hand, like Mom's Best Cereals Toasted Wheat-fuls, because my kids eat them well and I know they'll stay full until lunch. The Toasted Wheat-fuls have 55 grams of whole grains per serving and no sugar! We like to add a little drizzle of honey and frozen blueberries to our bowls along with milk. This is a meal that the kids can make on their own, and I feel great about sending them to school with that breakfast in their tummies. FYI, Mom's Best Cereals also sells oatmeal (we like the old fashioned kind). Knowing what you are going to serve for breakfast ahead of time and keeping simple wholesome options on hand takes a lot of stress out of a busy morning.
2. Make a List For Each Child
This list should include the steps that your child needs to take to be ready for the school day. Your list might include: make bed, get dressed, eat breakfast, put on shoes and socks, brush teeth and hair, etc. It doesn't have to be long or complicated. The idea behind making a morning list is that you are no longer the one that needs to be the bad guy, or the one who keeps nagging. If your child looks like they aren't moving forward with what they need to get done, you could say something like, "Henry, what's next on your list?" You're not asking or telling, you're simply directing children back to the list.
The key to really making the list great is for you to have a meeting with your kids. A family meeting will get them on board with things you would like to implement in the morning, and you will create the morning to-do list together during the meeting. You can have them help you brainstorm all of the things that they need to do in the morning. Then you can look at that brainstorming session and ask them to order or prioritize the things that they need to do. Talk to them about how you would like to rely on a list in the mornings, and ask for their cooperation and agreement. When mornings get busy, you can refer to this family meeting as a time when you both agreed that the list would be a great idea. Getting their initial input on something like a list is great, because they feel like it was their idea and that they are part of a bigger family unit. Use your creativity on how to display the list, but have it out. We have our lists laminated with a marker hanging next to them on my pantry door. The kids can use the marker to check off what they have done (everyone loves a check mark!). If your kids are very small, you can take a picture of them doing each task to make their list or create some other visual reminder of what they need to do.
3. Do As Much As You Can The Night Before
I like to have the kids set out their clothes. We find shoes and socks (why oh why are shoes always missing?!), and put homework inside backpacks. You can prep lots of lunch boxes the night before. My daughter and I will make a plan for her hair in the morning (this helps anxious children know what to expect when it comes to a variable like hair). It's not a lot, but taking 5 minutes the night before to get a few things ready for the morning can really take some crazy out of the morning. Night is also a good time to discuss the coming events of the day (practices, field trips, work schedules), so that the whole family has an idea of what the next day brings and can plan accordingly.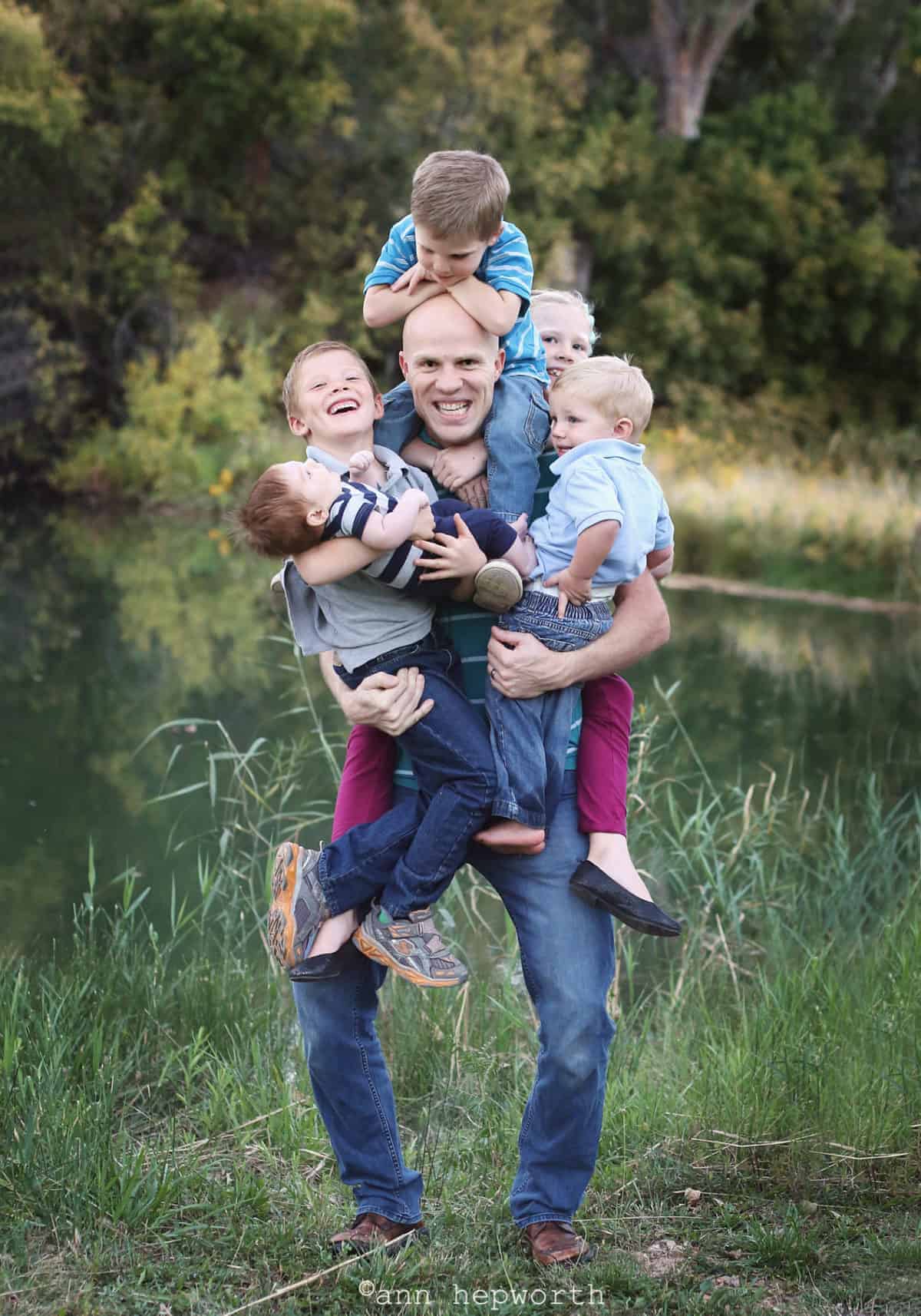 Like I said before, these aren't new ideas for making school mornings easier, but they a practical simple reminder that really works! Being a little more intentional about preparing for your mornings will make it so much more enjoyable!
I'd love to know what tricks and tips you use in the morning to make your pre-school shuffle a little smoother. Also, which Mom's Best Cereals are in your cabinets helping to make your school mornings easier?
Disclosure: This post is in partnership with Mom's Best Cereals, but my opinions are my own. Thank you for supporting the brands that continue to make Bless this Mess possible.