Blogging is a funny thing sometimes… lately I feel like a bit of fake because I haven't been able to share the things that are going on in my life that really mean something to me. Sure I love cupcakes and fall kid's crafts, but there is more than sunshine and giggles going on in this house – real life is happening. I've been bursting to tell you all about things, so let's get to it.
1. Henry is potty trained! It's been a few weeks now, but I didn't want to jinx us by telling too soon. Hallelujah. Potty training strikes fear into the heart of any mother, including me. I'm so happy this little man finally caught on.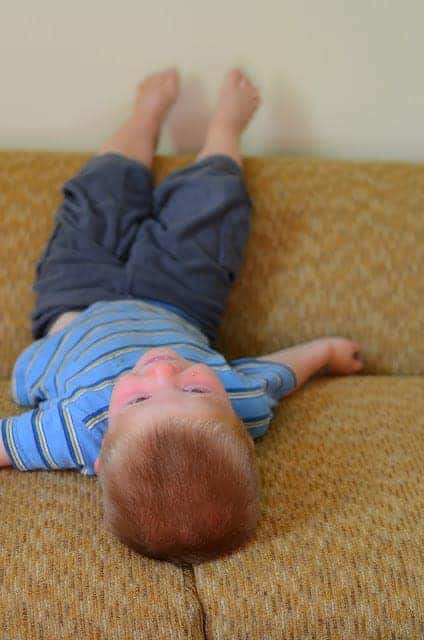 He's been enjoying the bribe fruit of his labors (his new tricycle), and so are his siblings. He's ridiculously good at sharing.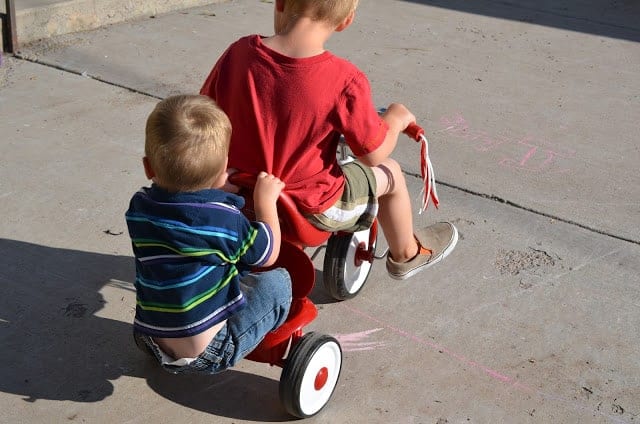 Preface to 2:
Two years ago Thomas was sent to Australia to teach some training courses for work. I was lucky enough to tag along for ten days. Australia had always been my dream vacation and it happened! It was everything and more than I could have hoped for, and his worked paid for the hotel. 🙂
I was a tourist all day long by myself and then we hit up a few things together at night. Museums without kids rock.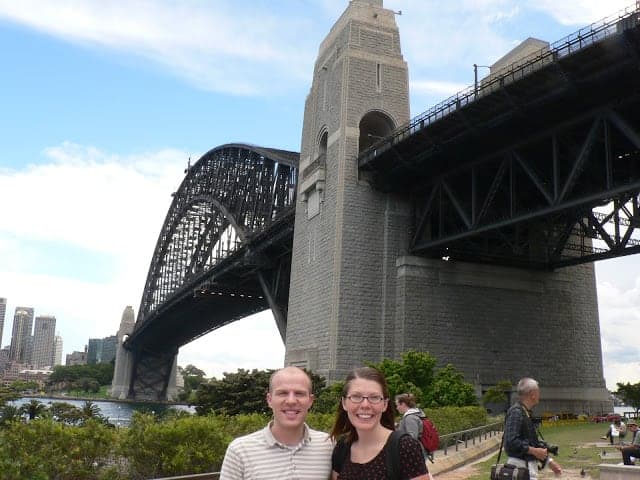 I petted real kangaroos.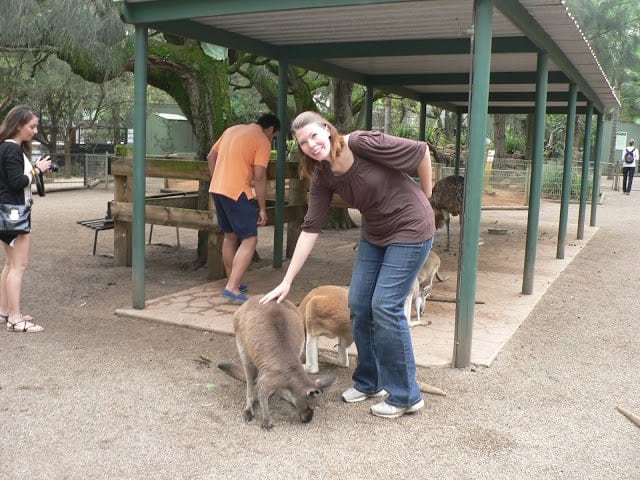 I sat in a boat on top of a shark tank at the aquarium in Sydney.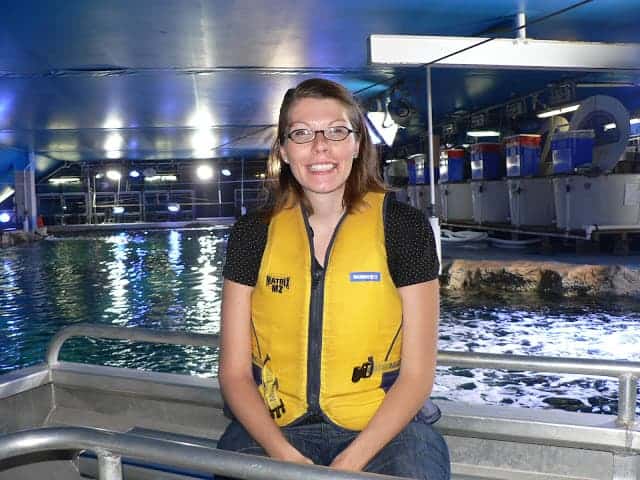 We stayed at a bed and breakfast in Eden, we drove down the coast to Melbourne, and everyone has an accent. They even have purple trees. Purple trees people, purple. It was a dream come true and I loved it.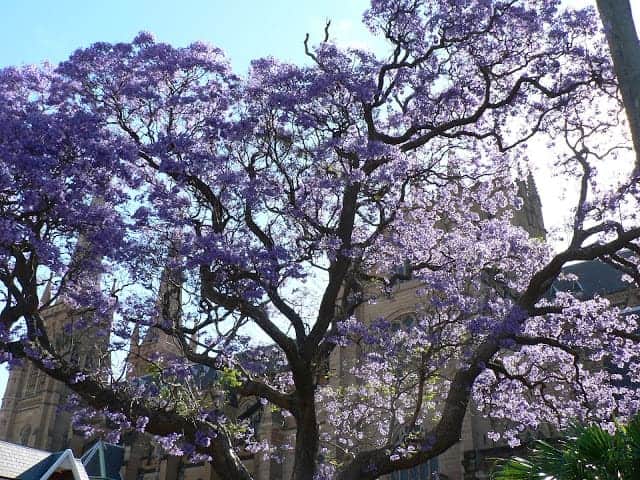 And then the stars aligned and we scored last minute tickets to a ballet in the Sydney Opera House.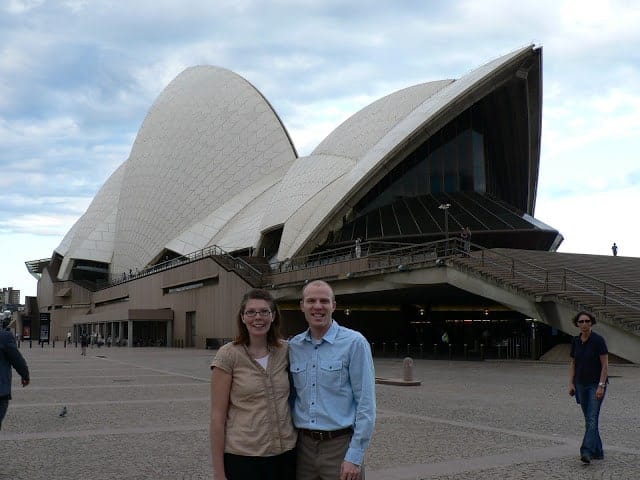 I think of this trip often. I did my best to see all that I could knowing chances weren't good that I'd ever be able to go back.
So here's 2:
I'm going back!!! You heard me right, dreams do come true, twice.

Thomas was asked to go back and teach another training course and I get to go, too! The fun thing is it's in Perth. We traveled along the east coast last time we were there, but Perth is on the west coast, the complete opposite side of the country. We are leaving the babies with my awesome mother-in-law the last week in October. I'll explore the city alone while Thomas works. We are staying one day past his course to take a ferry to Rottnest Island in the Indian Ocean, renting bikes, and then snorkeling all around the island. How sweet is that? Thomas' birthday happens to be the day before our island adventure; Happy birthday, indeed.
The only downside is we'll miss Halloween with our kids and all of the things that involves (parties, trick-or-treating…). I'm not very motivated to make their costumes now that I don't get to see them wear them.
That is a pretty sweet announcement, but here's my biggest-
3. Thomas quit his job today.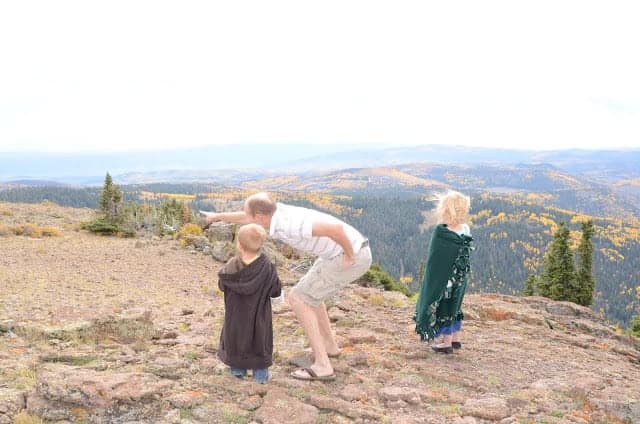 (Thomas: perfect father/nature explore/explainer of things)
Whoa. There, I said it. Thomas. Quit. His. Job.
It's been a long time coming, but definitely not something that should go on a blog before it actually happens. Thomas decided it was time to finish remodeling the house so that we can sell it and move.
Does that count as a fourth announcement? We are selling our house and moving when it is finished. This will be another post on another day. It's such a bittersweet thing for me. This house. THIS house. The one that we have worked, sweat, laughed, and cried over. The one where I spent almost nine months washing dishes in a bucket with no kitchen to call my own. There are so many lovely people here too, and who likes goodbyes?
Thomas is ready to move to his hometown, a tiny town of about 600 people that is truly in the middle of nowhere, and build a hardware store with his dad. Fun, huh? And I'm not being sarcastic. I'm so happy that Thomas can do something that he'll love, close to family. Quitting his job as an engineer is just a step on the journey to living our dream. A big, scary, fun, adventurous step that I totally support.
Honestly, Thomas and I don't spent much time (at all) together. He's been busy since we got married. I know that everyone is busy, but Thomas isn't like everyone else. He is so busy. Having him home during the day, even if it's just for this winter, will be wonderful. I'm so excited to have lunch together every day. He'll still be working here on the house and we'll still be busy, but we will all get to spend a whole lot more time together, and in my world, that's a great thing.
Note: Thomas has really enjoyed his current job and especially the people he works with. He will really miss working with them. When a friend at the company he worked for two years ago found out he was quitting, the friend asked him to fill in a vacant spot in the training in Australia. We don't want anyone here to think quitting had something to do with the where he was working. It's just time for the next step in living our dream, which means moving.
There you have it. Only one kid in diapers, a trip of a lifetime again, and my husband is unemployed by choice to finish remodeling our house so that we can sell it and move. Can anyone one up me today? Well it sure feels good to finally be able to tell you all of my excitement! Thanks for reading. You guys are the best.