These soft gingerbread cut-out cookies are sweet, soft, and lightly spiced. They will quickly become a family favorite for the holidays!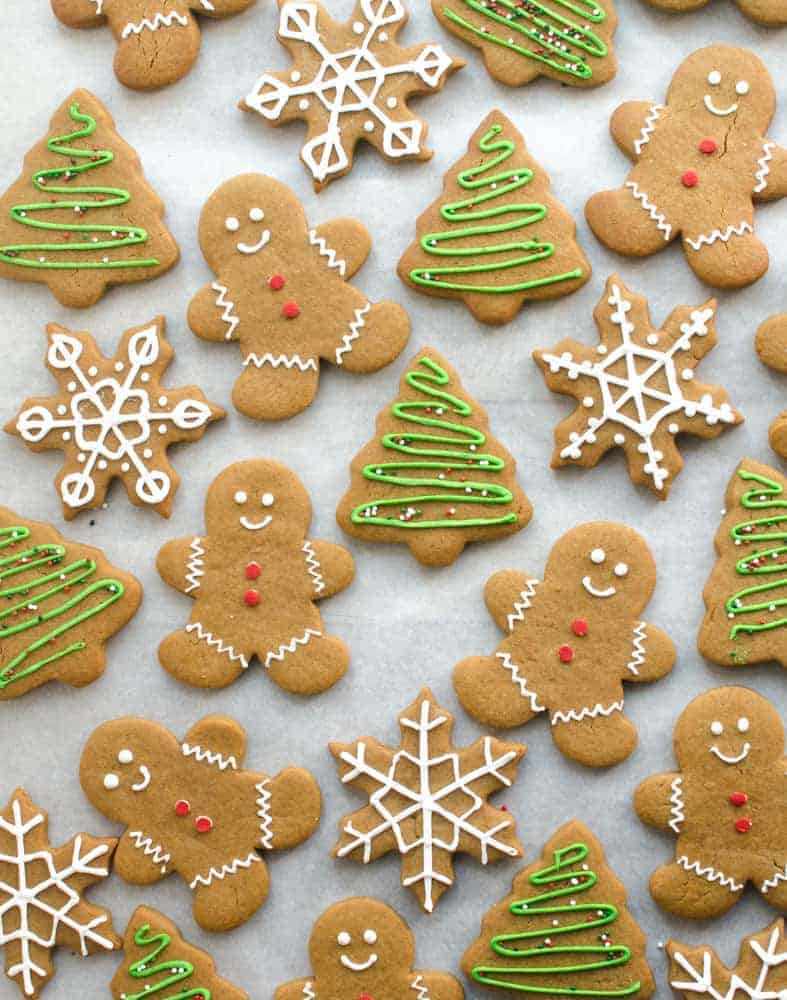 Welcome to Cookie Week 2017! I'm so excited to share with you all kind of Christmas cookie inspiration this week (and next!) because this is the most wonderful time of the year indeed. Whether you are attending a cookie exchange, taking treats to work/school/a party, giving goodie plates to neighbors, or just needing a weekend baking session with your people, I have you covered. These cookie recipes are some of my all-time favorites and I can't wait for you to try them in your own home.
I wanted to start Cookie Week out with a bang, so I'm sharing my favorite recipe first – soft gingerbread cut-outs! I thought about saving this for last, but who am I kidding. You need this recipe and you need is STAT! This summer, my brother and sister-in-law moved from next door to us, all the way from Kentucky. My brother is working at our hardware store and his wife, Beth, is helping me in the kitchen! I wanted to get a jump on Christmas cookies, so we started baking in August to have a nice collection for you come December. Beth went to culinary school and her emphasis was baking! Seriously! And now she's my neighbor. I'm using her and her skills to the fullest.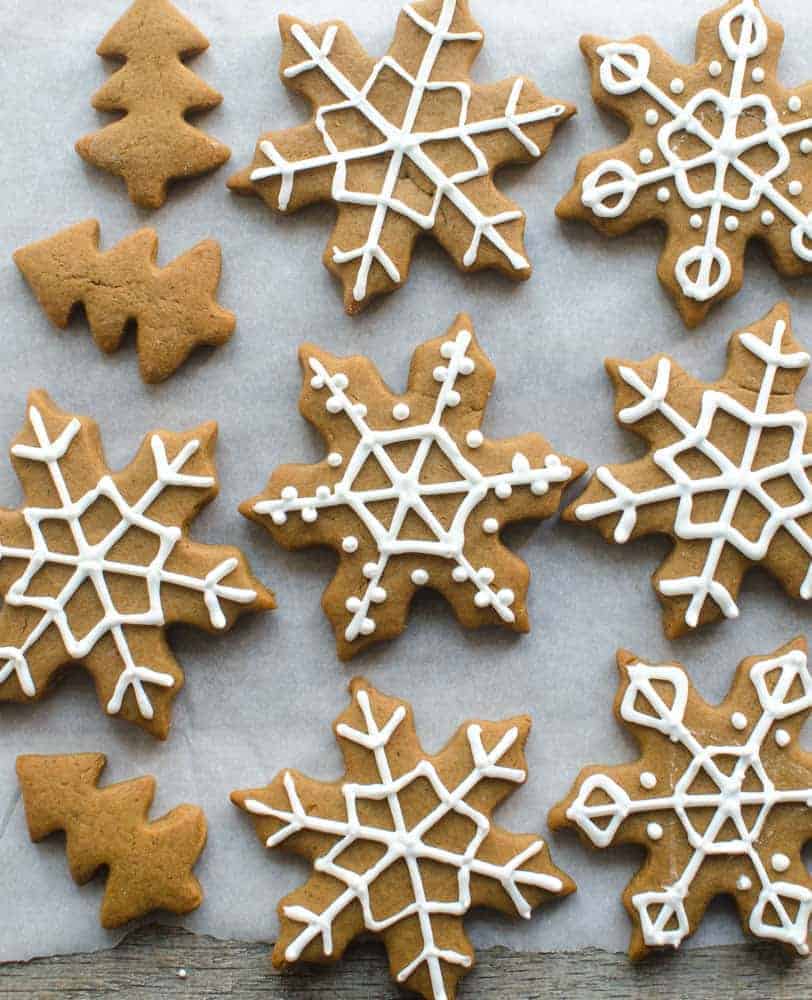 These soft gingerbread cut-out cookies are so very good. I'm not a huge fan of gingerbread in general, but these have changed my mind. In fact, I like these so much, I'm planning on making a million of these for my neighbor goodie plates. I have lots and lots of gingerbread cookie cutters, so I'm hoping to cut out and decorate cookies for each member of the family. Wouldn't getting a plate or personalized cookies be the cutest thing ever? I can't wait!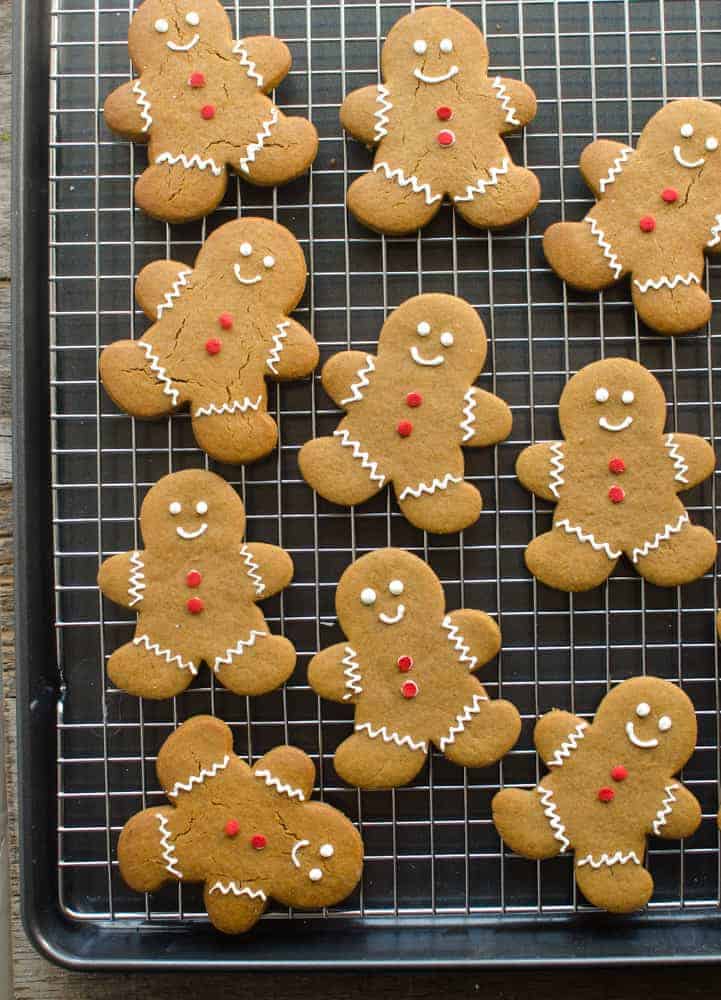 These cookies are sweet, soft, hold their shape, and the spiced flavor is light and really pleasant. My kids love these, my husband loves these, and I had a bag hiding in the freezer that I have now eaten completely, so it's pretty obvious that I love these too. These will make a gingerbread lover out of anyone.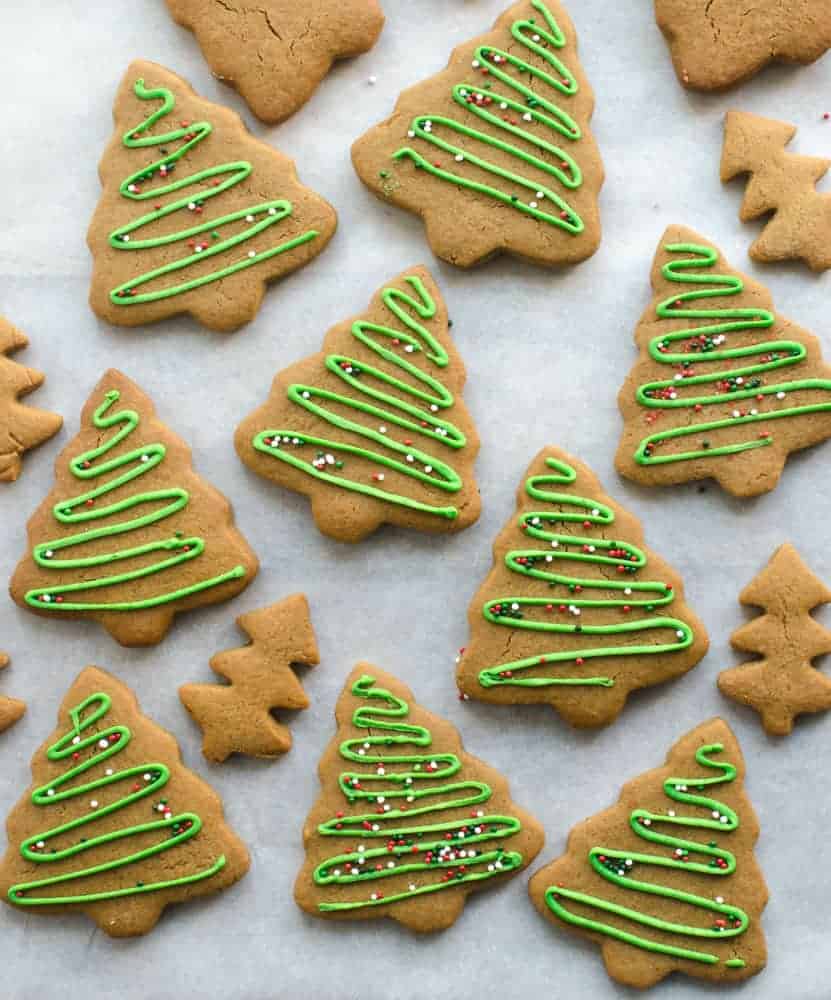 Craving more? Subscribe to Bless this Mess to get new recipes, meal plans, and a newsletter delivered straight to your inbox! If you try this recipe, let me know what you think! Leave a comment, pin it, and don't forget to tag a picture #blessthismesseat on Instagram. I love to see your kitchen skills in action!
Print
Soft Gingerbread Cut Out Cookies
Soft Gingerbread Cut Out Cookies Author: Melissa Griffiths
Author:

Melissa Griffiths

Prep Time:

40 mins

Cook Time:

10 mins

Total Time:

50 minutes
Ingredients
1 cup butter, at room temperature
1 cup sugar
1 egg
1 cup dark molasses
2 tablespoons white vinegar
5 cups flour
1 ½ teaspoons baking soda
½ teaspoon salt
2 teaspoons ground ginger
1 teaspoon ground cinnamon
1 teaspoon ground cloves
Instructions
Cream butter; add sugar gradually and beat until well combined.
Beat in egg, molasses and vinegar.
Blend in sifted dry ingredients.
Wrap the dough in plastic wrap and refrigerate for 30 minutes.
Preheat oven to 350 degrees. Working in sections, roll the dough 1/4 inch thick on a floured surface; cut into desired shapes. Place on parchment lined baking sheets.
Bake at 350 degrees for 10-12 minutes. Repeat with remaining dough. Decorate with royal or buttercream icing.
Notes
If you like your gingerbread on the crispy side, roll it 1/8 of an inch thick and bake for 11-12 minutes. If you like it nice and soft (though still very sturdy), roll the dough 1/4 inch thick and back for 10 minutes. If you play around with the thickness of the dough and the baking time, you'll discover a cookie that meets your liking. I really like this thick and soft.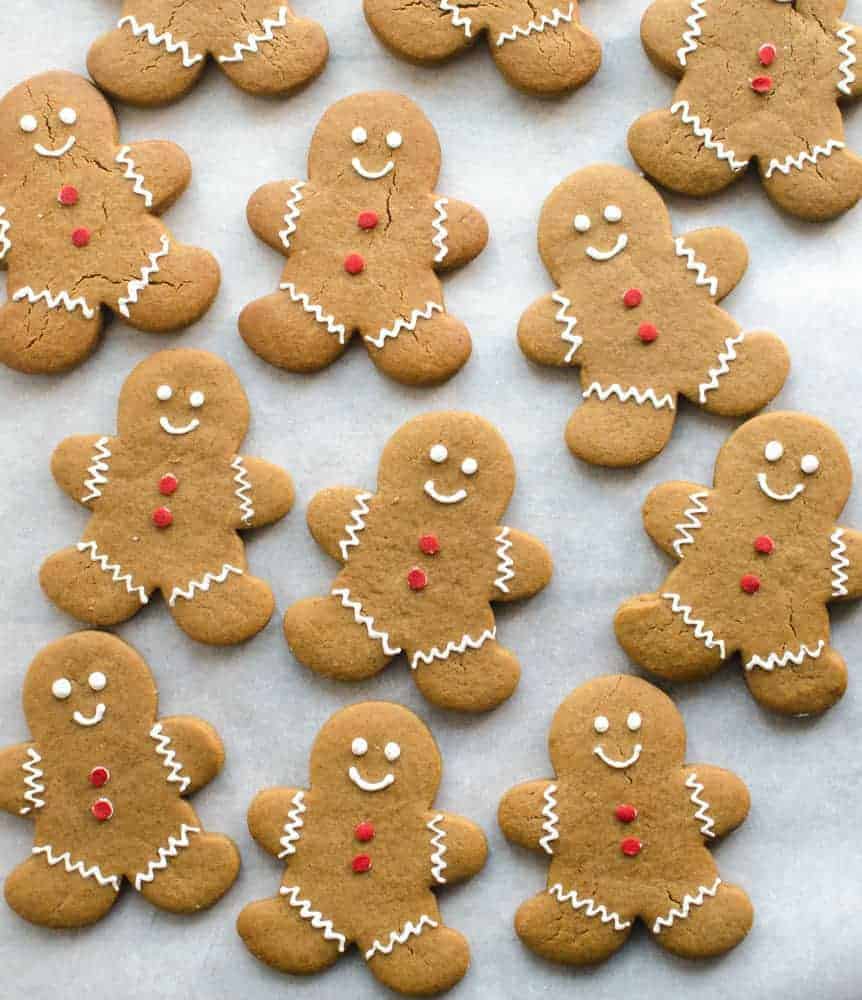 Note that this is not a good gingerbread recipe for making gingerbread houses. The dough is too soft. I love making gingerbread houses (here's a post of a bunch I've made) and I normally use this recipe for a sturdy hard cookie dough that is good for construction. The beauty of this recipe, like lots of cut-out cookie dough, is that you can determine how the end texture will be by how thick you roll out the dough and how long you bake it (more on that in the notes of the recipe). If you are in need of a cookie cutter set, I've had this one for almost 11 years and we use it all the time.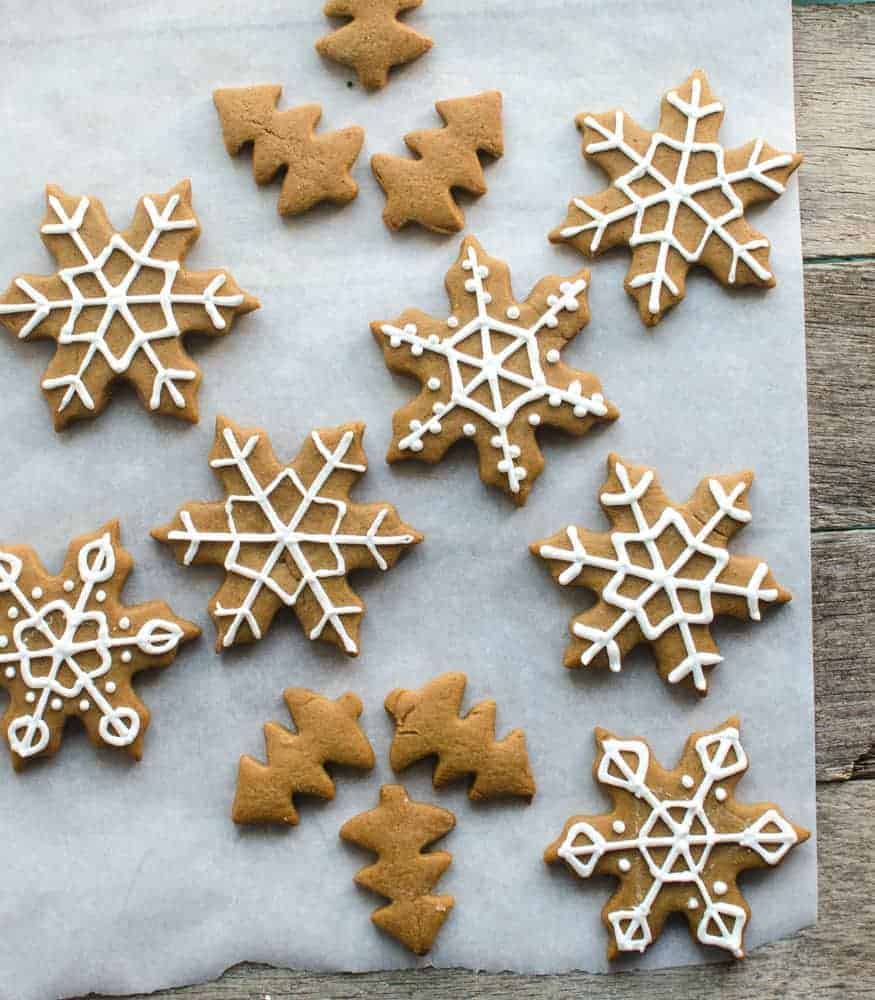 And there you have it, one lovely cookie recipe, from my kitchen to yours. I've been so excited to share these with you since it's cookie season. Have no fear though, all the healthy is coming again soon, and my archives are full of all things fast, healthy, and family friendly. It's really fun for me to share these kinds of seasonal recipes, though. I hope you enjoy them!