When you think of certain smells they conjure up memories of places and people from the past. As I carefully break off stems of basil from the plant with my fingers, that smell my friends, comes with all kinds of memories. I think of a certain apartment where I grew basil in a pot on the back porch and made bruschetta every day for a week. I think of my upstairs neighbor and how much I miss her (Hi Sarah!). And I think of Henry. He was just about Paul's age that year, around 10 months, and it was at the end of the summer, just like it is now. His little hands found my basil plants in that pot and tore them to shreds. The funny thing is though, he ate it, and he loved it! That little baby smelled like glorious basil for days.
I thought I'd pay tribute to one of my favorite little plants with a round of up some amazing looking Basil Recipes today. Enjoy!
19 Beautiful Basil Recipes

1. Homemade Basil Butter from Paint Chips & Frosting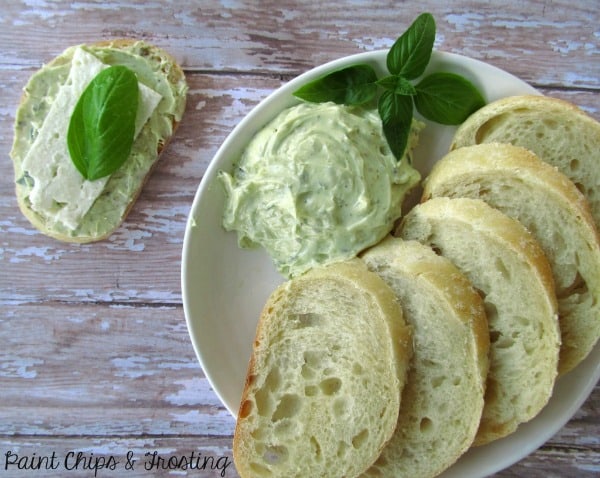 2. Basil Chicken in Coconut Curry Sauce from Mel's Kitchen Cafe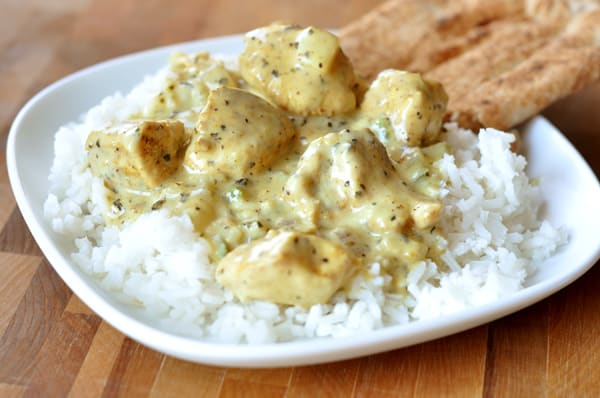 3. Sautéed Shrimp, Snap Peas & Pistachios with Basil from Cookin' Canuck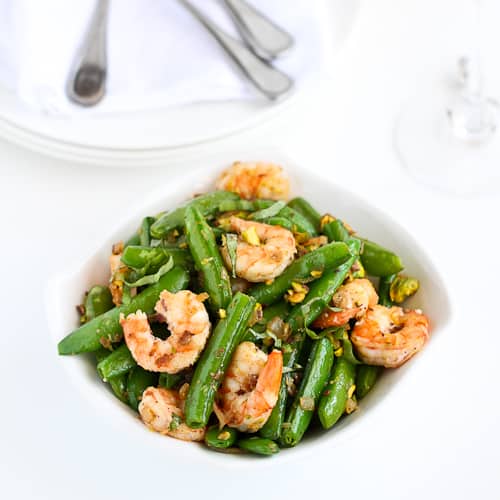 4. Pasta with Spinach Basil Pesto from Home Cooking Memories
5. Tomato Basil Pizza from David Lebovitz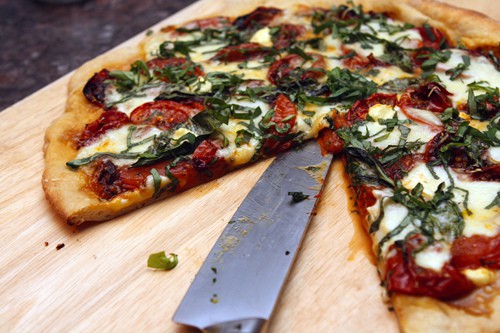 6. Blueberry Basil Balsamic Mozzarella Crisps from Half Baked Harvest
7. Peach, Blueberry + Basil Crisp from How Sweet It Is
8. Parmesan Crusted Chicken with Lemon Basil Pasta from The Midnight Baker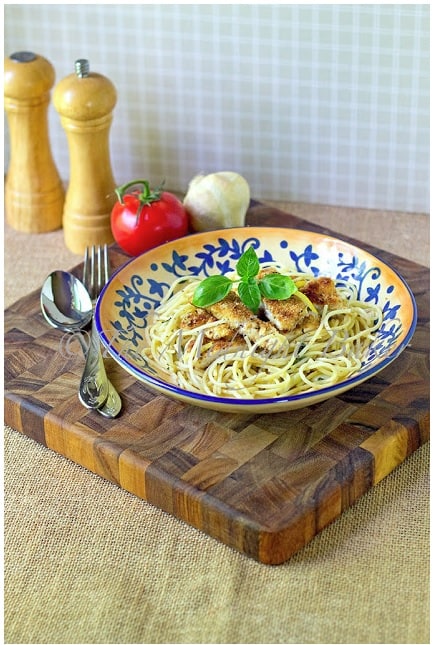 9. Easy Basil Ice Cream from Wine and Glue
10. Spicy Thai Chicken from Taste and Tell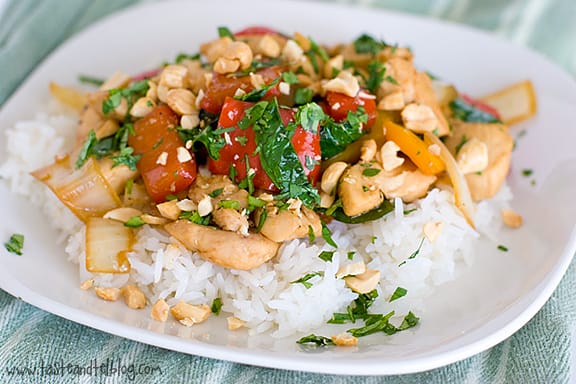 11. Feta Basil Turkey Burgers from Fifteen Spatulas
12. Spring Salad with Strawberry Lemon Basil Dressing from Oh She Glows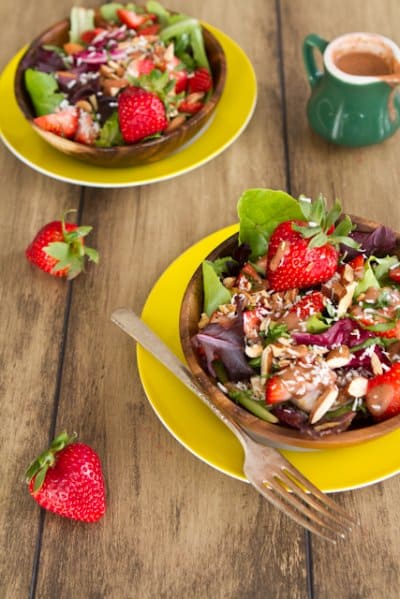 13. One Pot Pasta with Fresh Tomatoes and Basil from Barefeet In The Kitchen
14. Crispy Salmon with Creamy Basil Noodles from How Sweet It Is
15. Lemon Basil Cupcakes from One Sweet Appetite
16. Everything But the Kitchen Sink Soup from Bless this Mess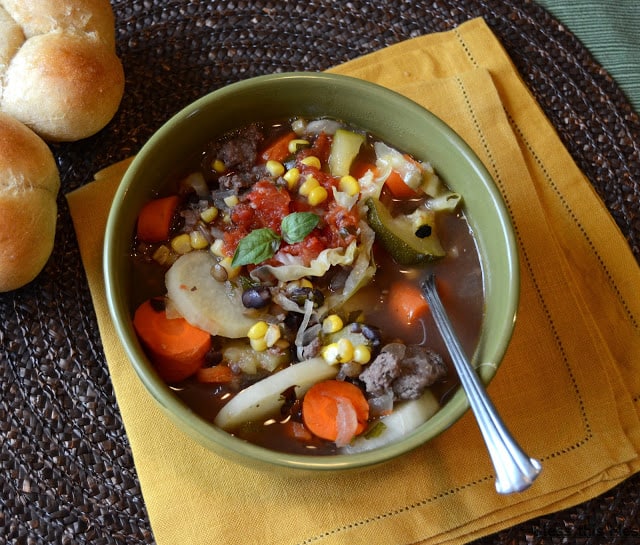 17. Basil Chicken Meatballs with Mushrooms and Roasted Tomato Sauce from One Lovely Life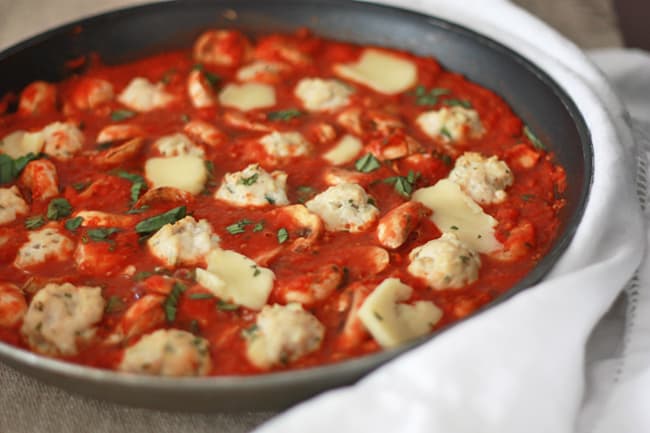 18. Hearty Margherita Pizza from Wholefully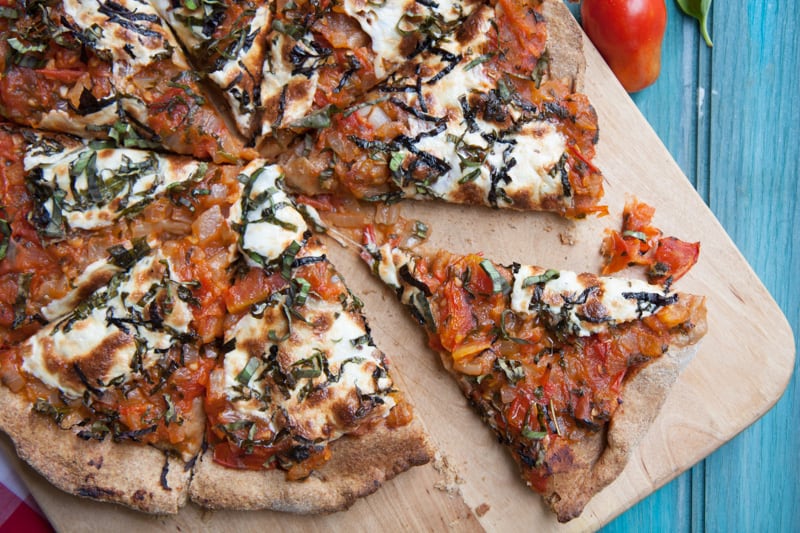 19. Zucchini and Cucumber Salad with Basil Lemon Vinaigrette from The Lemon Bowl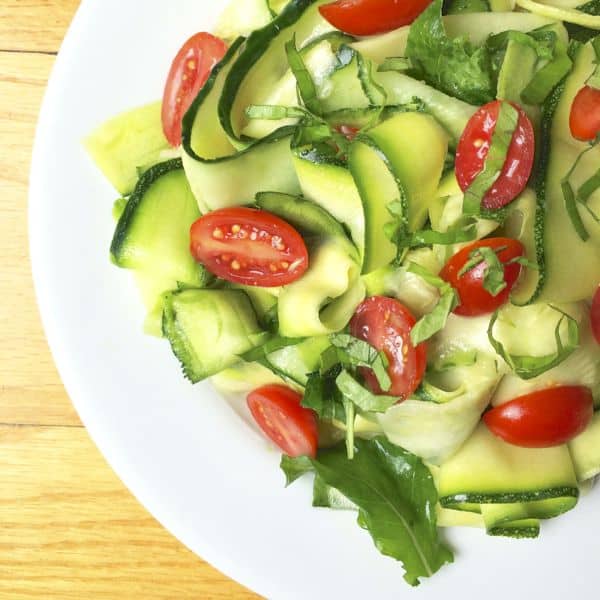 Check out some more recipes that feature basil:
I hope you found this post helpful and that you make something with basil in it soon!