These 15 Perfect Popsicle Recipes will keep you cool all summer long! They're easy, delicious, and more refreshing than anything on a hot and humid day!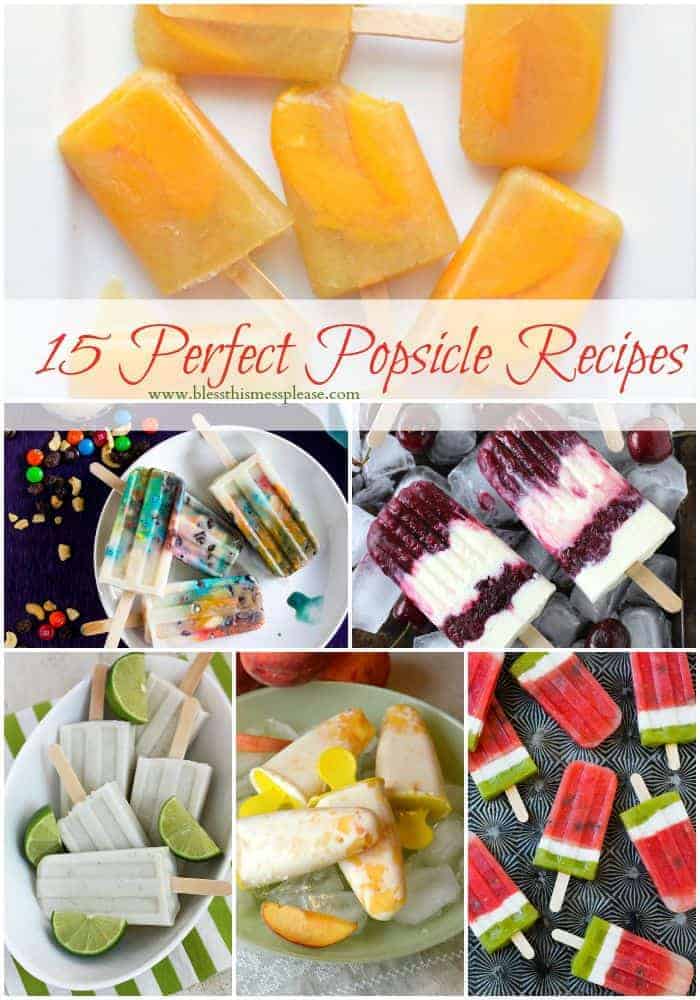 15 Perfect Popsicle Recipes
These popsicles are just the thing you need to get you through the week and a little baby in my arms is just the thing I need to get me through the week too. I'm due tomorrow and to say that I'm ready is an understatement! I'm so very excited. Graham, Issac, Jacob, Mark, and Jonathan are the current contenders in the name department though I'm still having a hard time deciding. I guess I just need to get a good look at him before I commit!
Enjoy and wish me luck! I'll keep you posted on the baby front. If you are on Instagram I'm sure that's where the big announcement will go first. Have a great week you all.
How long does it take to freeze popsicles?
Popsicles need to freeze for 3 hours or overnight, until they're completely hard.

What can I use instead of Popsicle molds?
If you don't have popsicle molds you can use a variety of other things to make them. You can use mini paper or plastic cups, ice cube trays or I have even seen them done in small yogurt containers.
How do you store homemade Popsicles?
The most simple option is to store them in a plastic freezer bag or airtight container. Easy peasy.
1. Watermelon Popsicles from Cooking Classy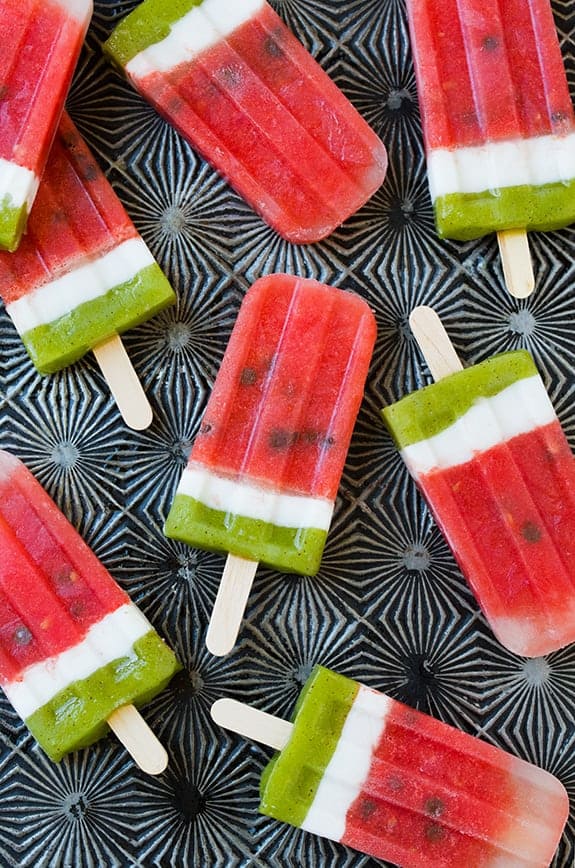 2. Mexican Strawberry Popsicles from The Missing Lokness
3. Cherry Banana Greek Yogurt Popsicles from Vanessa Baked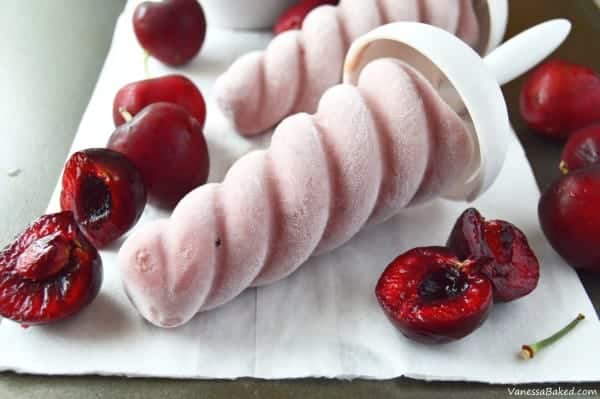 4. Greek Yogurt Popsicles from Dessert for Two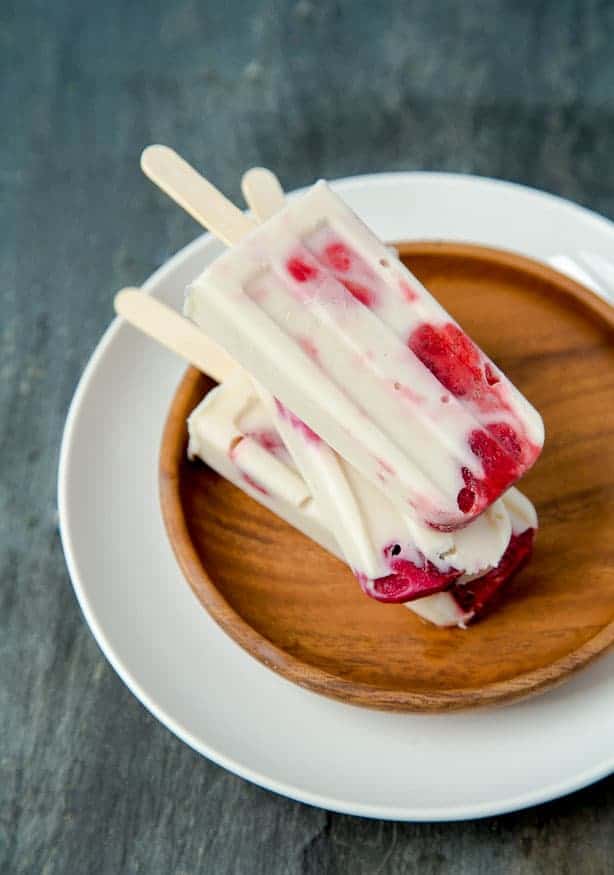 5. Blueberry Yogurt Popsicles from Anncoo Journal
6. Vanilla Ice Cream Popsicles from iFOODreal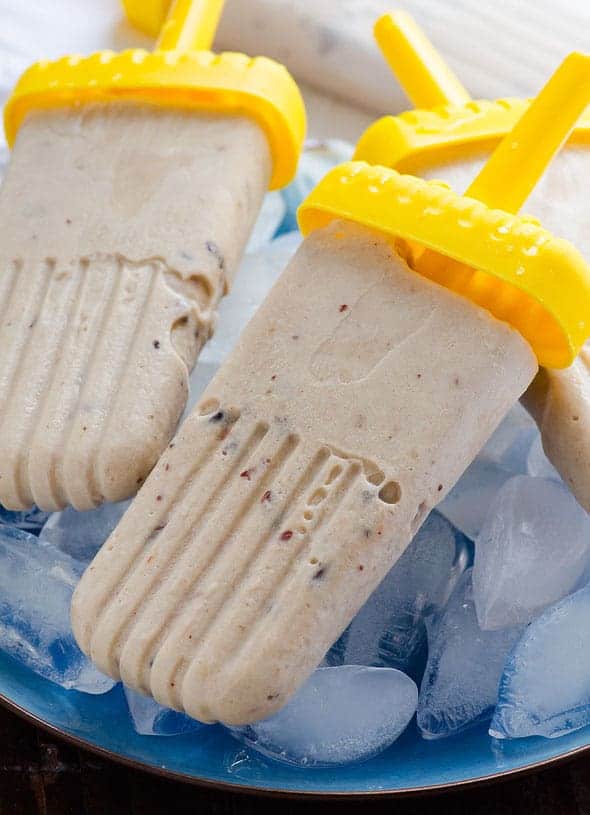 7. Coconut Water & Berry Popsicles from Lynsey Loves Food
8. Cherry Almond Popsicles from A Classic Twist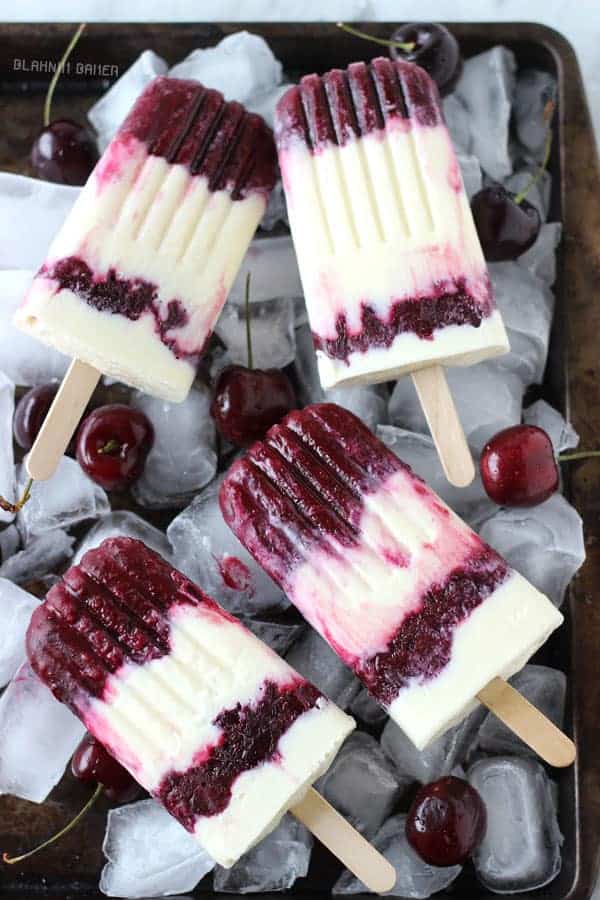 9. Natural Strawberry Cocount Popsicles from Sweet 2 Eat Baking
10. Rainbow Trail Mix Popsicles from The Baking Robot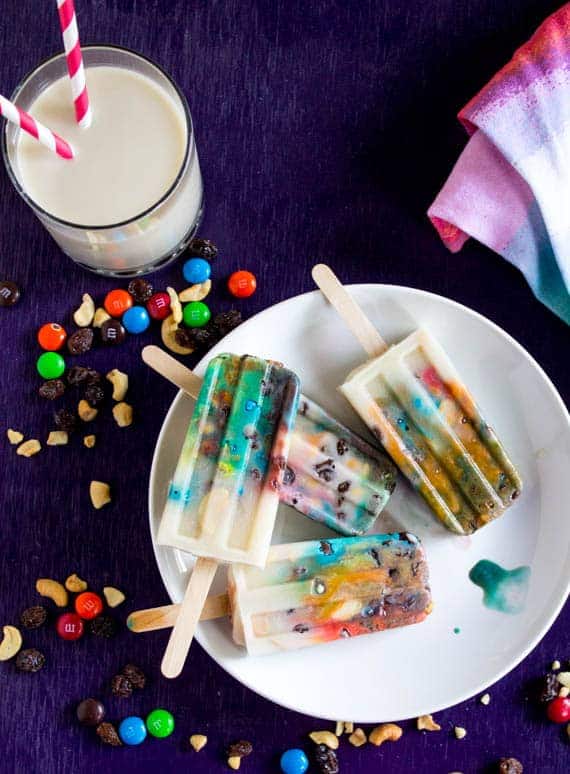 11. Funfetti Creamsicle Popsicles from Studio DIY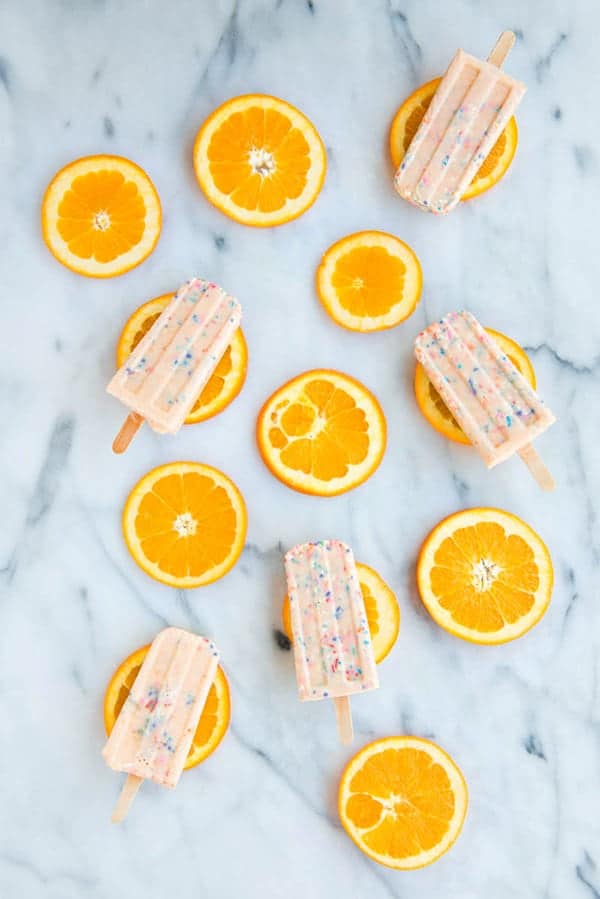 12. Quick and Easy Peach and Pineapple Popsicles from Bless this Mess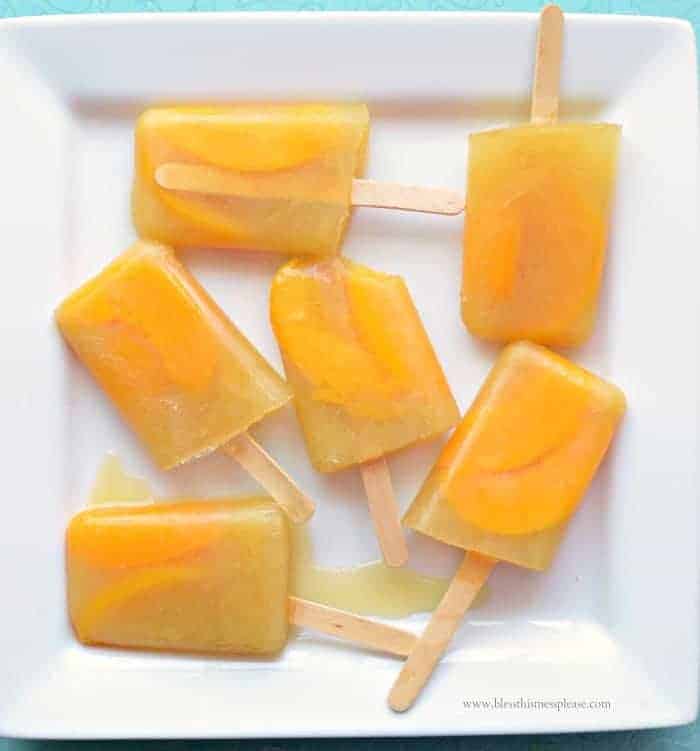 13. Strawberry Banana Popsicles from Bless this Mess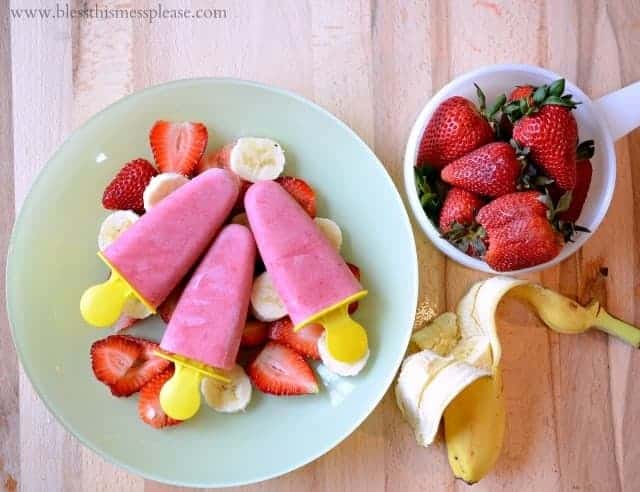 14. Lime in the Coconut Popsicles from One Lovely Life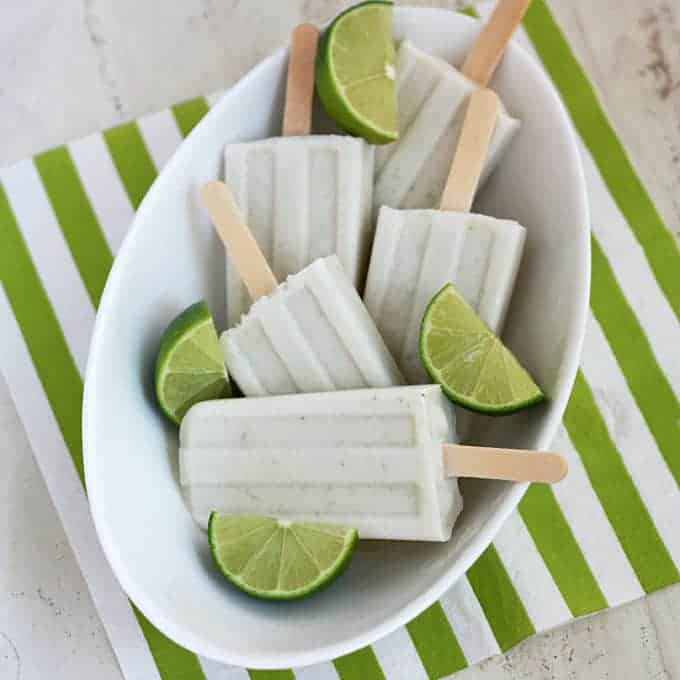 15. Peaches and Cream Popsicles from Bless this Mess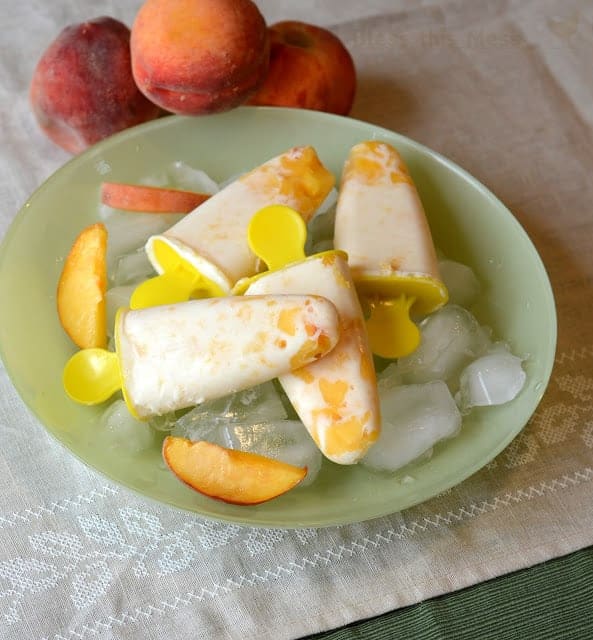 Other Frozen Treats to Try
Stay cool friends. And if you need even more popsicle recipes, check out my Blueberry Chia Popsicles and Easy Healthy Rainbow Popsicles.