Did you know there are TONS of ways to get creative and put a spin on classic waffles? This list of 15+ Easy and Delicious Homemade Waffle Recipes will get you thinking outside the box. Now your family can enjoy homemade sweet & savory waffles for breakfast, lunch, dinner and dessert!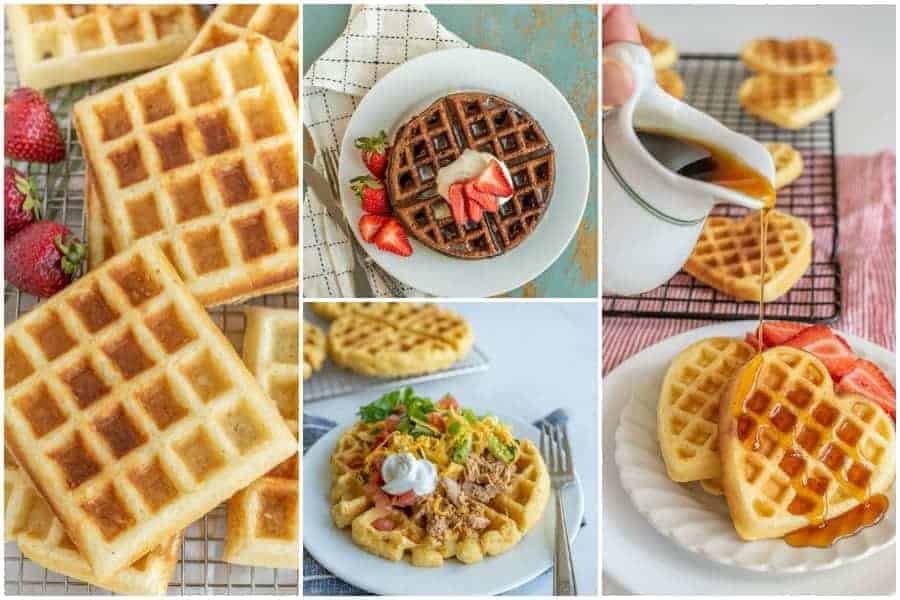 Easy Homemade Waffle Recipes For Any Family Meal
Whether you like sweet or savory breakfast foods, this list of 15-plus easy and delicious homemade waffle recipes has got something for you in it. I adore waffles because they come together quickly and you can dress them up, down, or get really creative with them -- and no matter what, they're always a hit. From cornbread waffles topped with taco toppings to sprinkle-filled, cherry-chock-full, and classic buttermilk waffles, there's truly something for all types of waffle lovers in this satisfying list.
Waffles Whenever
You can eat 'em for breakfast, of course, but this collection of recipes has enough options and flavor varieties for you to enjoy many of these waffles for lunch, dinner, or even dessert (we're lookin' at you, churro waffles)! I can't wait for you to give them a spin and find out which ones are your favorites. Mine are any made with a cornbread batter, and anything with chocolate in it. You just can't go wrong with either!
If you've been looking for a superb waffle iron, this is the one I use, and I LOVE it. It turns out perfect waffles every dang time. And pro tip: always be sure to let your waffles cool on a wire rack, and DON'T stack 'em up! This will allow them to keep crispy and avoid the soggy waffle blues.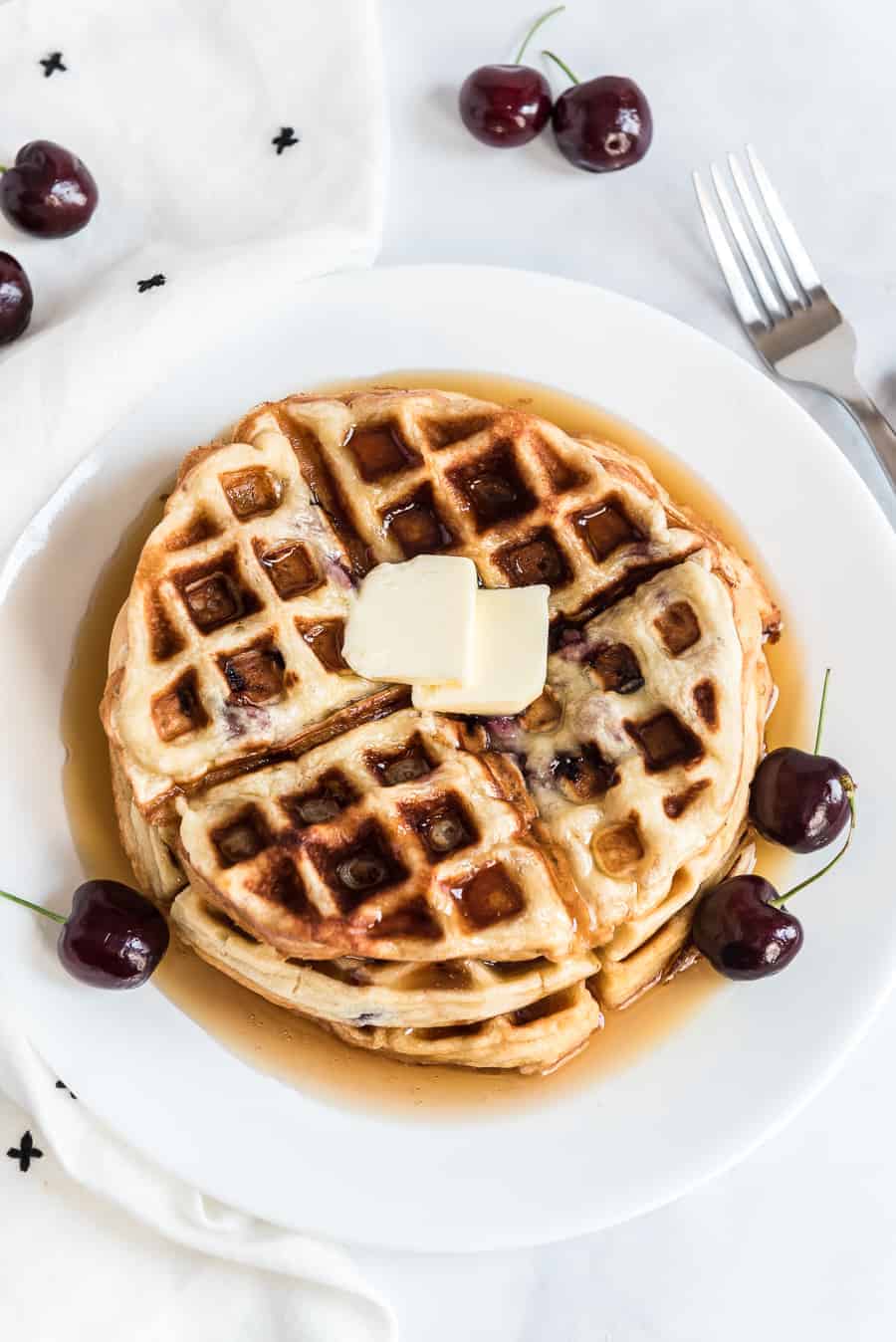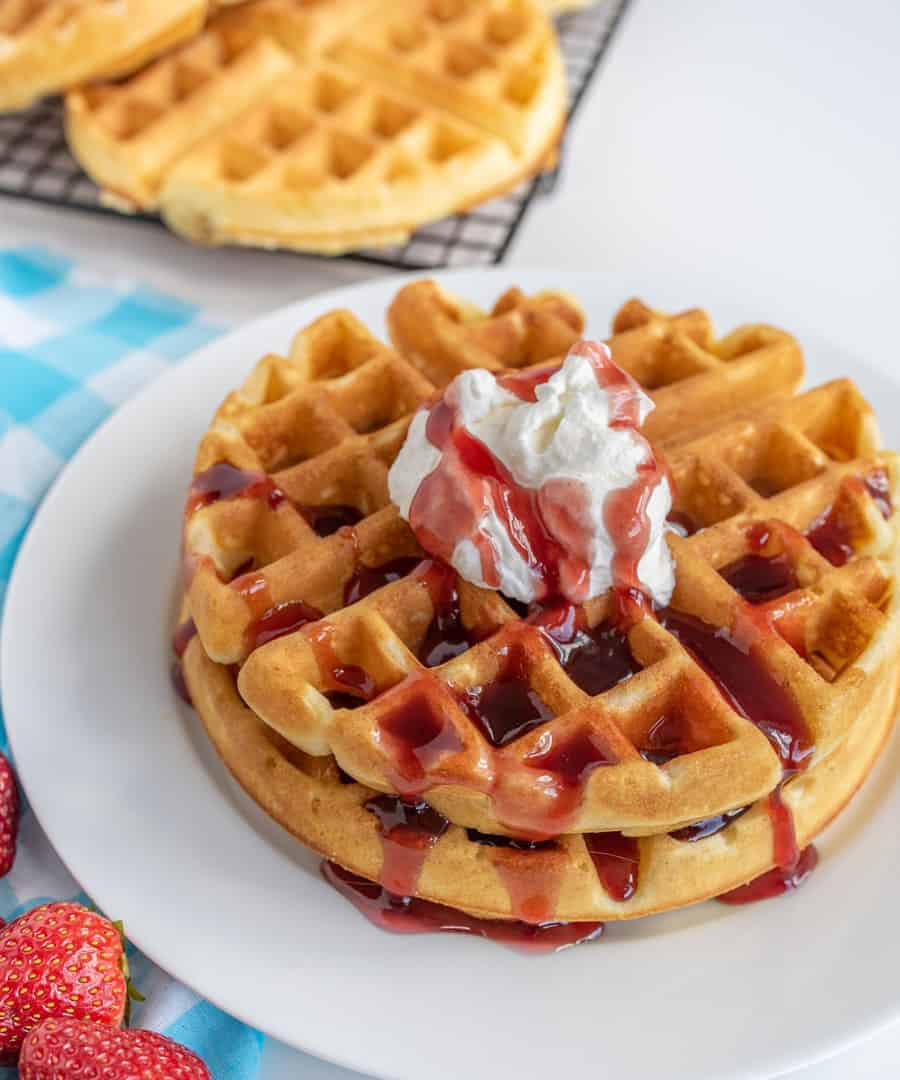 2. Extra Light and Fluffy Homemade Waffles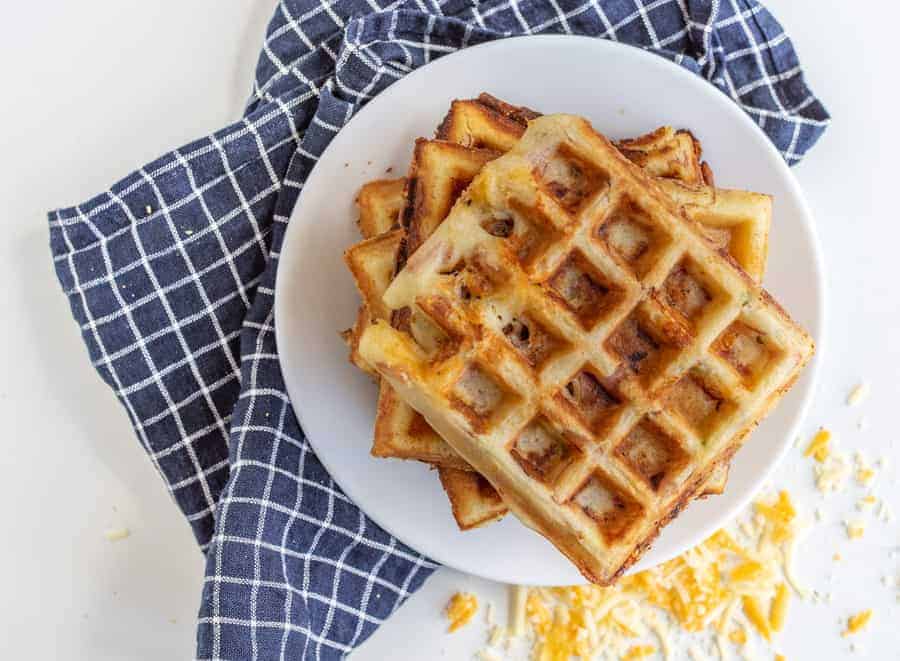 3. Crispy Ham and Cheese Waffles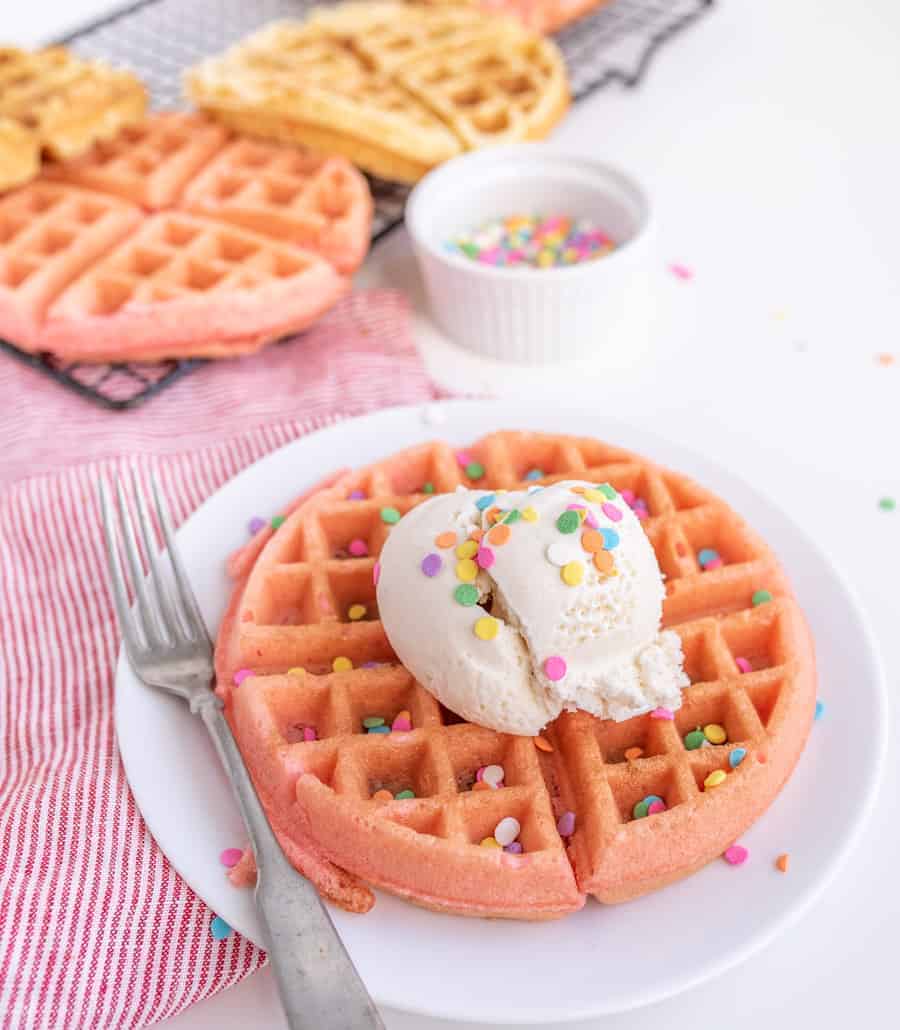 4. Cake Batter Dessert Waffles with Ice Cream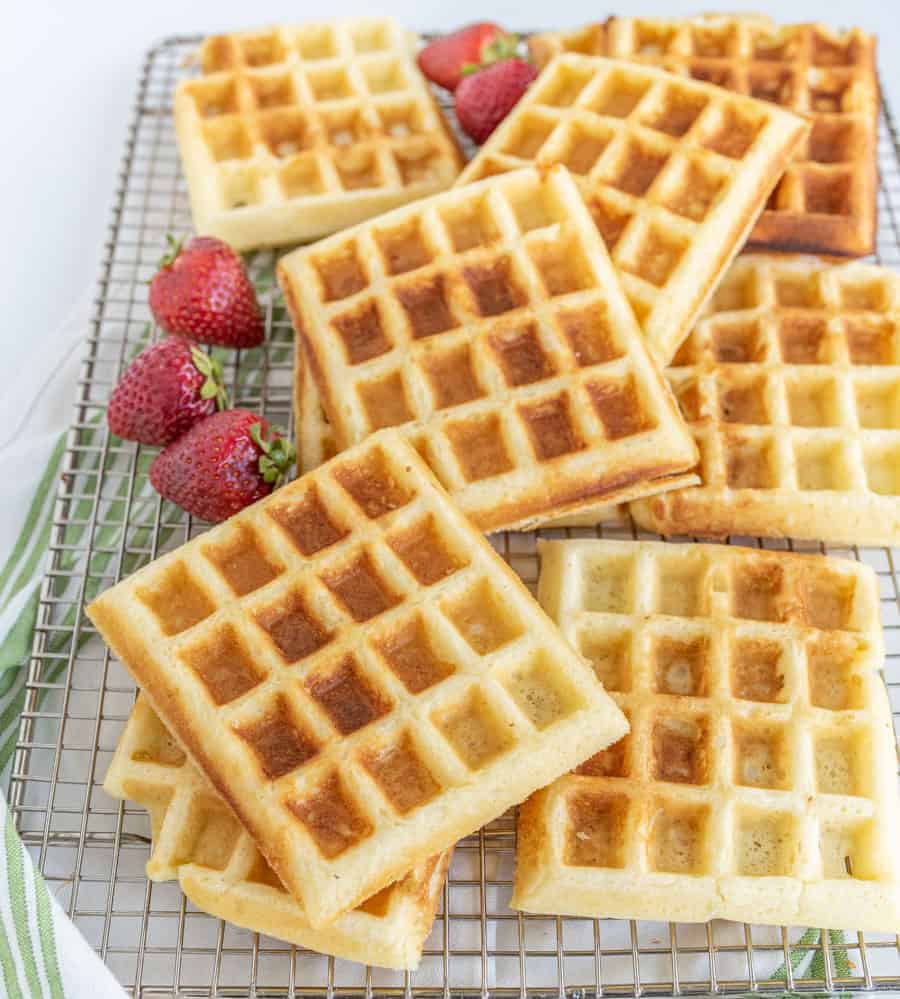 5. Classic Fluffy Buttermilk Waffle Recipe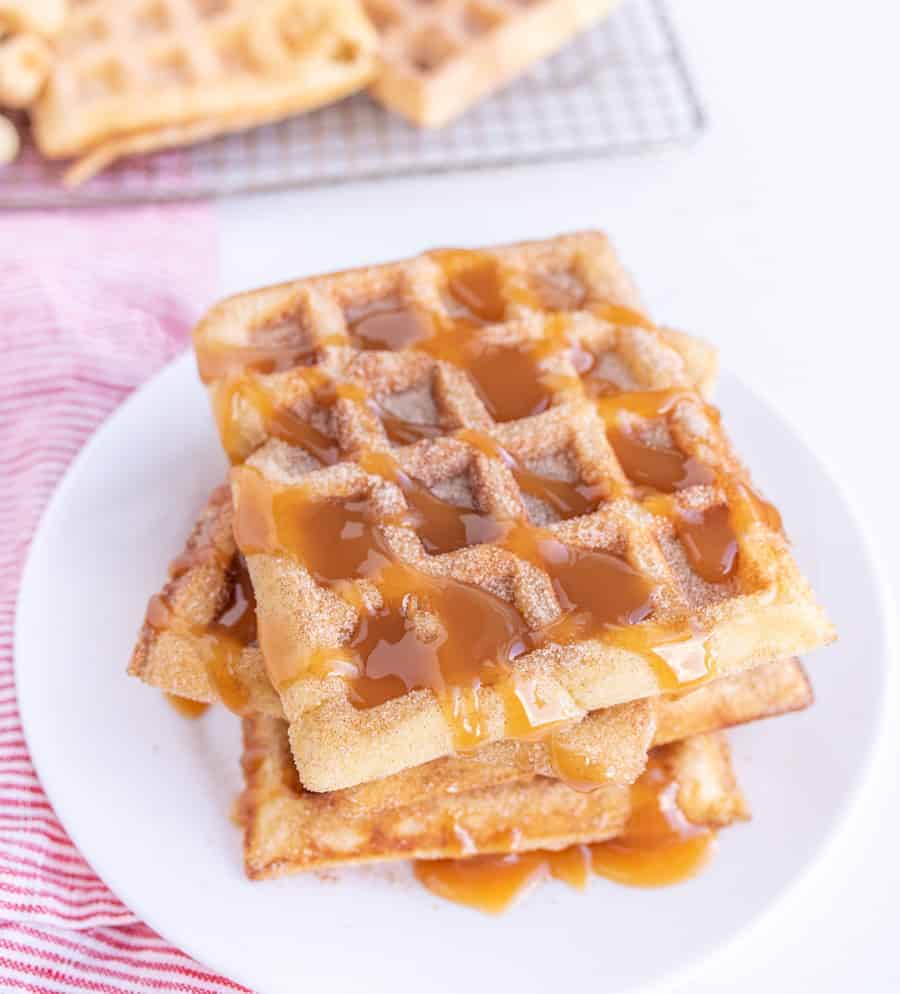 6. Churro Waffles with Caramel Sauce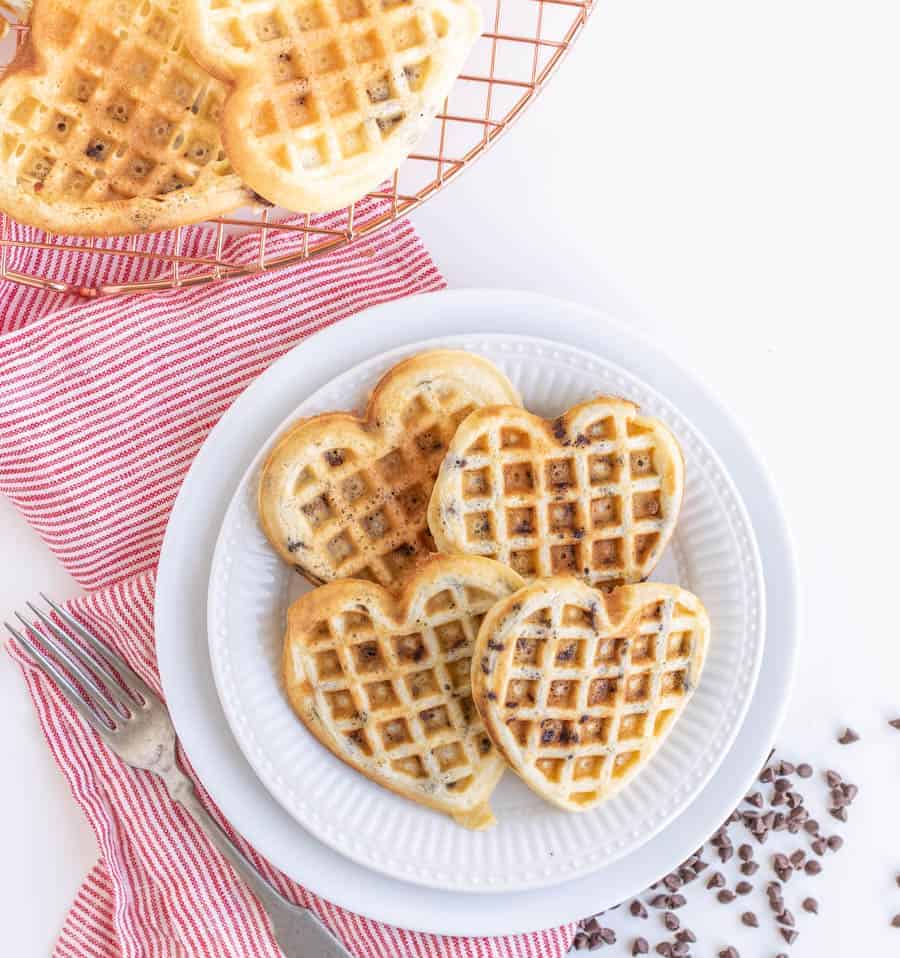 7. Fluffy Chocolate Chip Waffles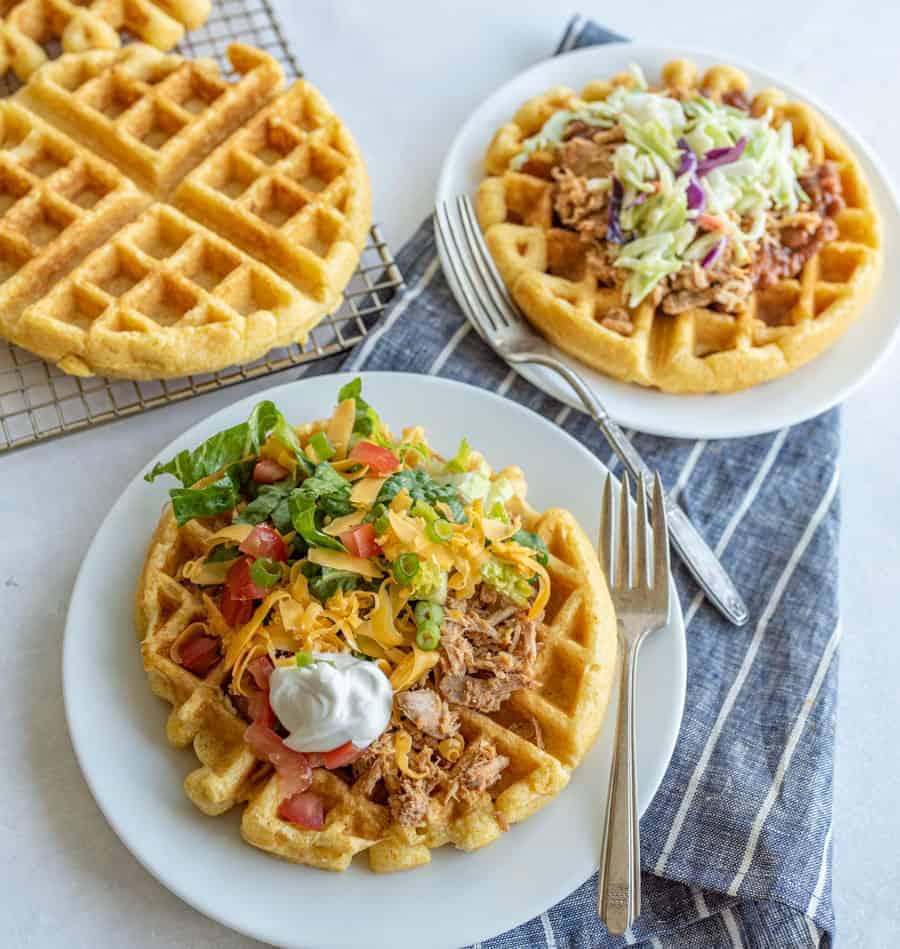 8. Taco Topped Cornbread Waffles Recipe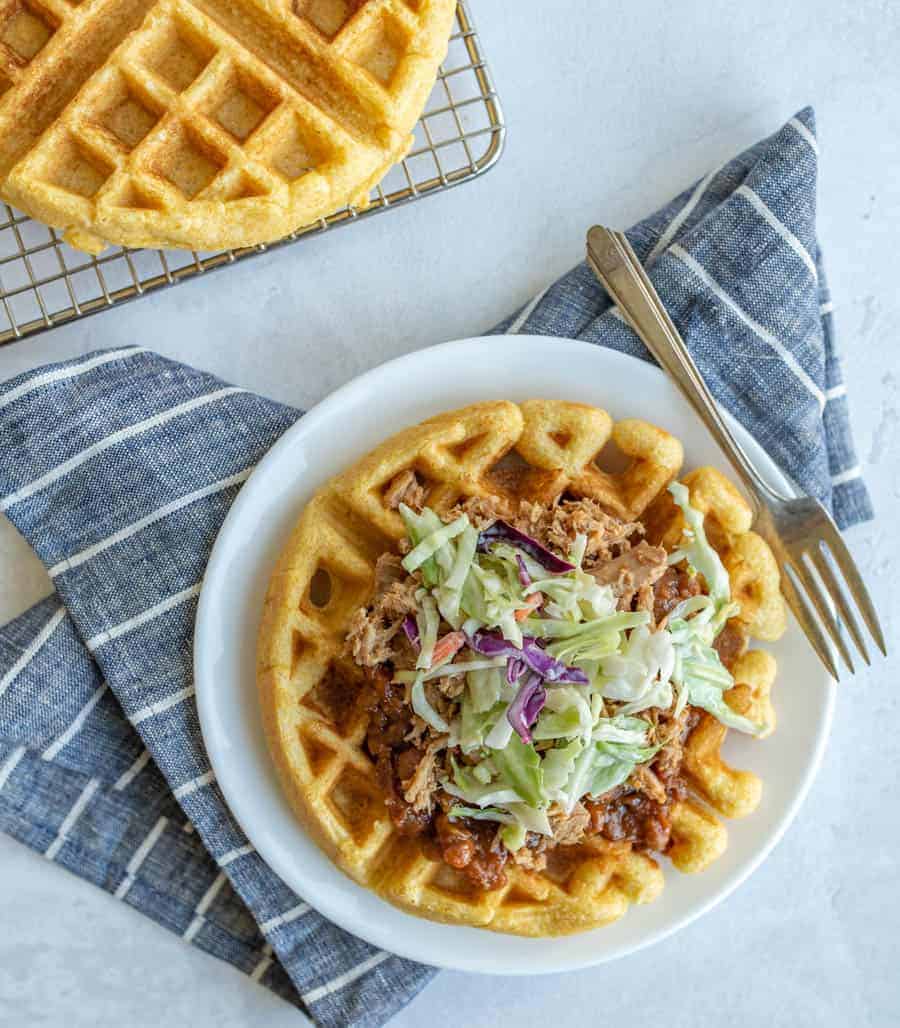 9. Cornbread Waffles with Pulled Pork, Beans, and Slaw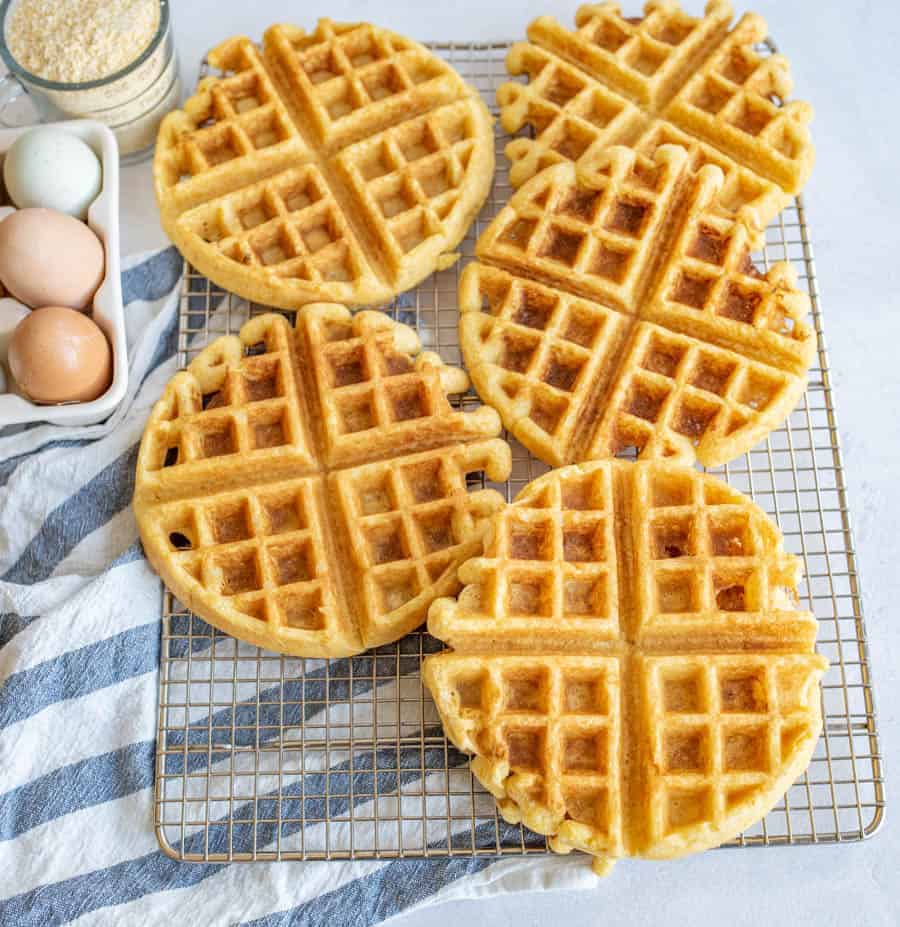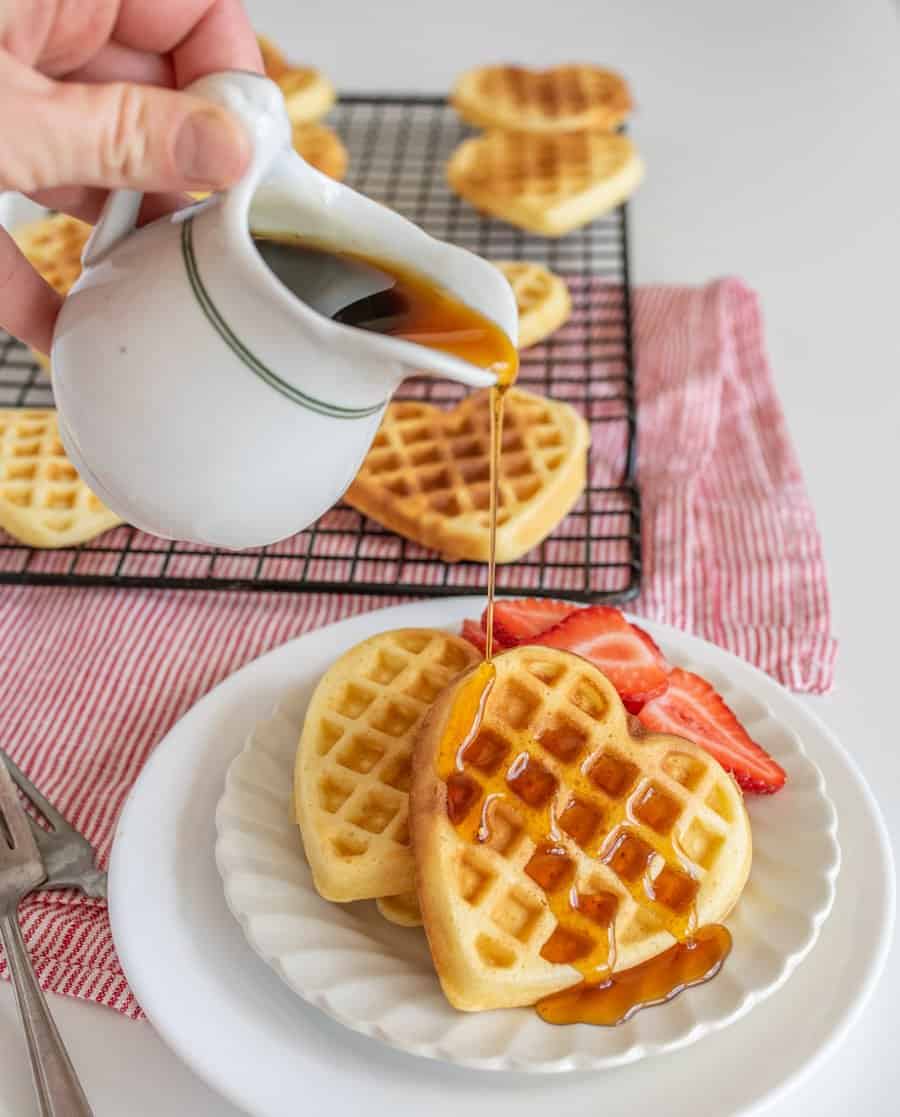 11. Homemade Classic Waffle Recipe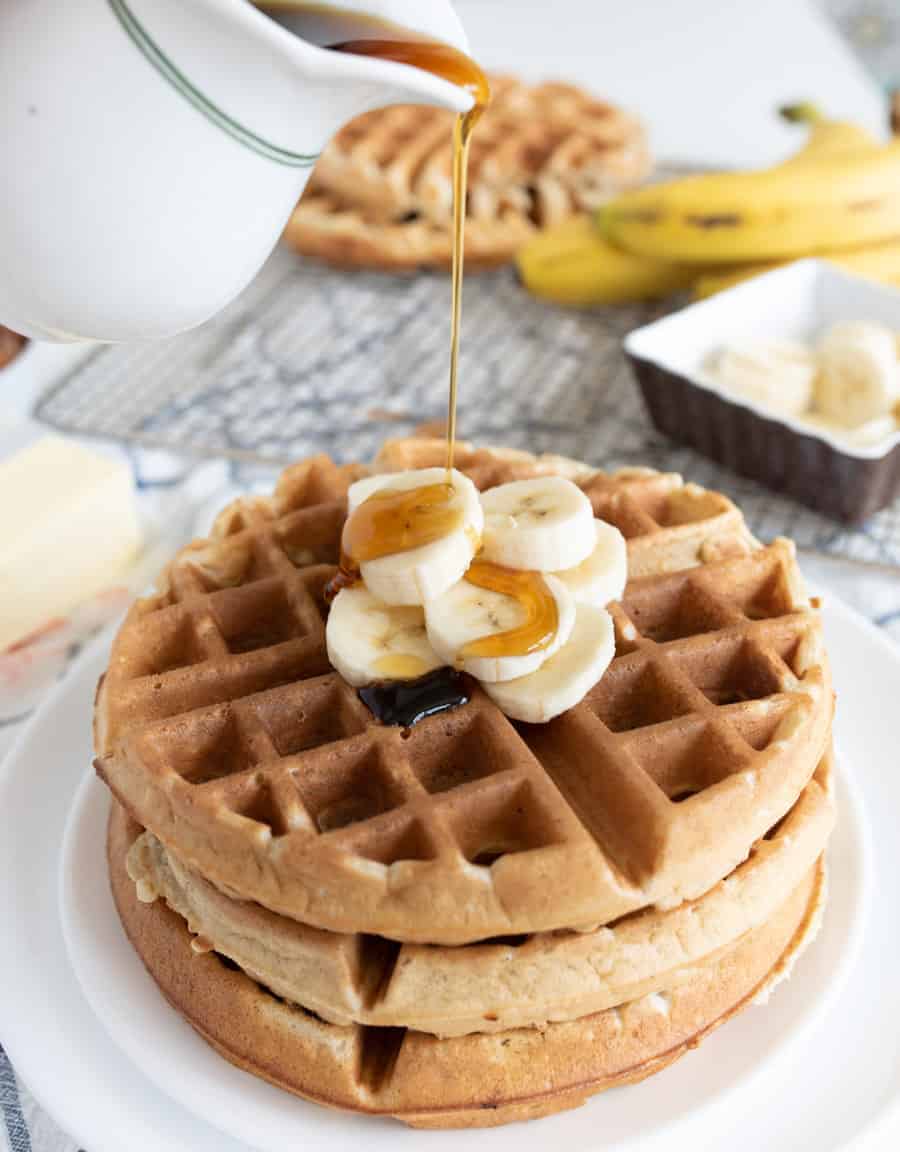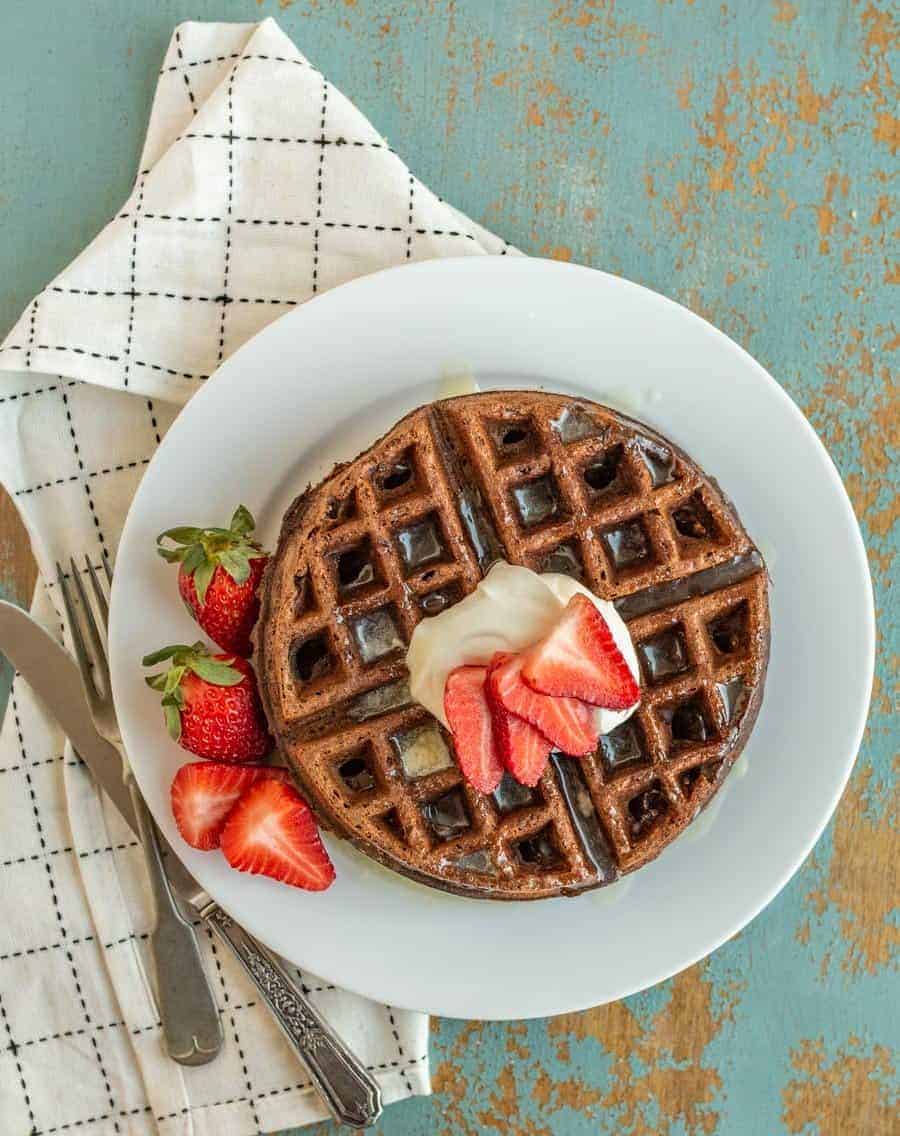 13. Easy Chocolate Waffle Recipe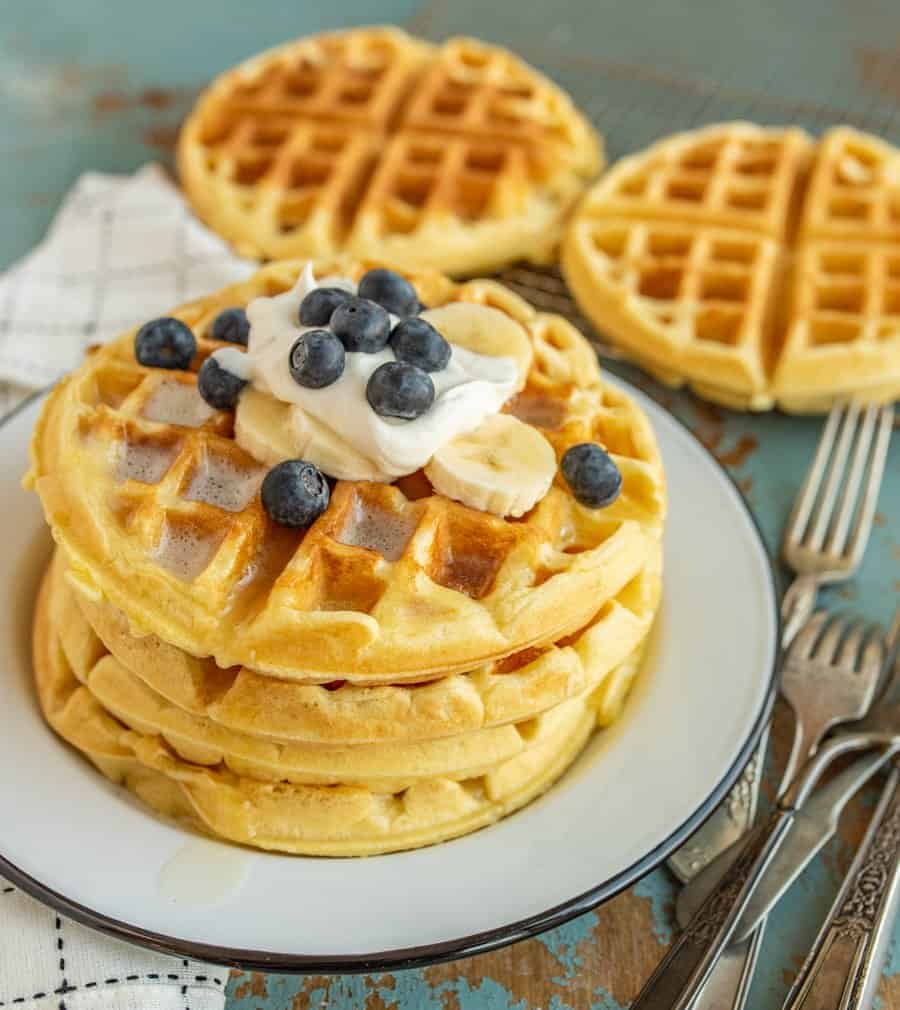 14. Classic Belgian Waffle Recipe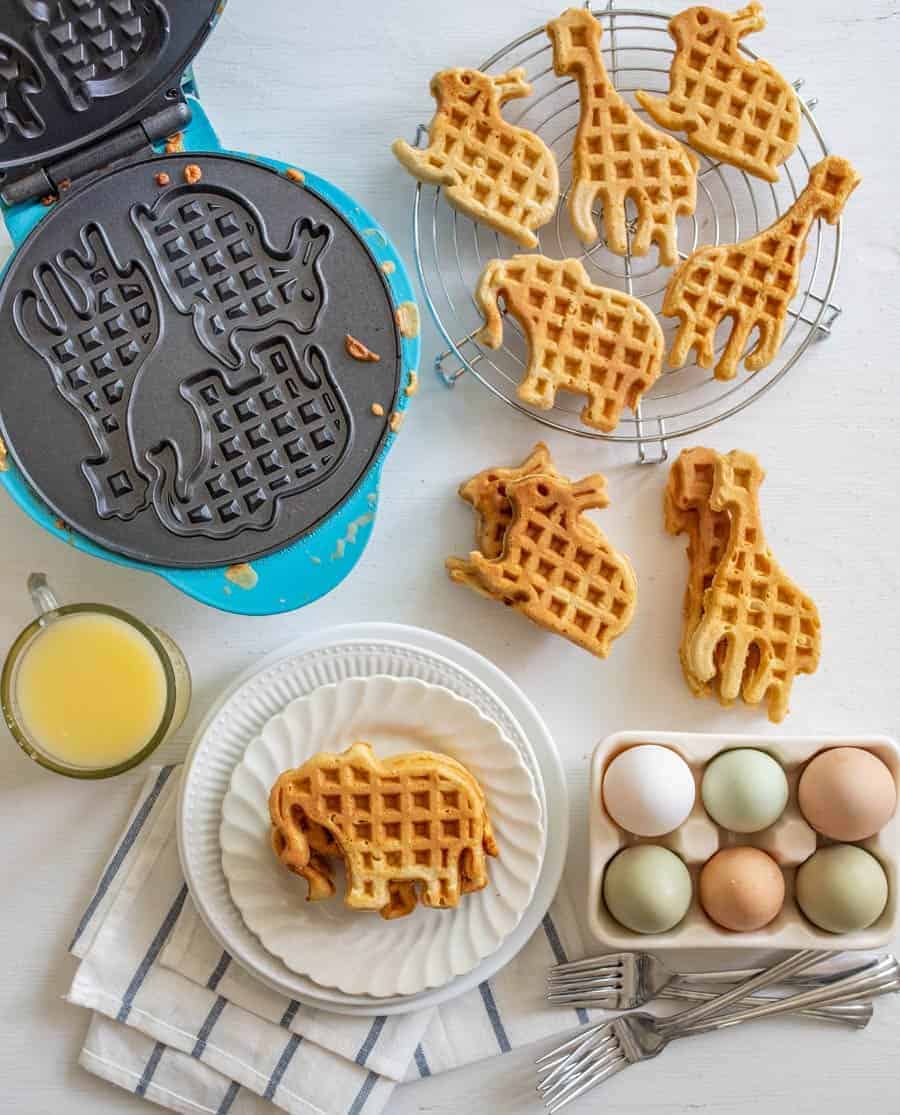 15. The Best Homemade Whole Wheat Waffles Recipe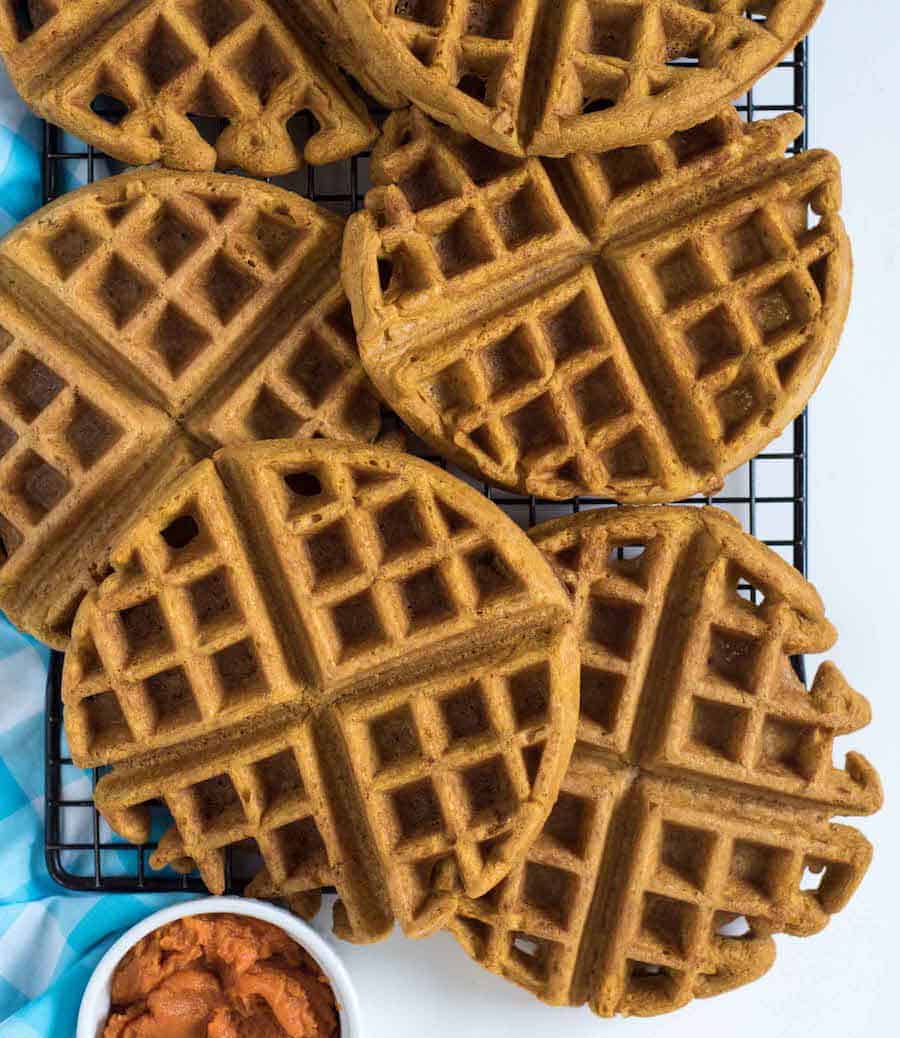 16. Whole Wheat Pumpkin Waffles
How do you make waffles crispy?
If your waffle maker has heat settings, turn up the heat to "dark" or the highest temperature if you prefer a crispier exterior. You can also just leave them in there for a bit longer than the cycle says, but be careful not to burn them. Plus, when they're all done, to keep them crispy, place them on a wire rack to cool, making sure not to stack them, which traps steam and can make them soggy.
How do you keep homemade waffles warm and crispy?
To keep waffles warm and crunchy on the outside, heat the oven to 200 degrees F., place the done waffles in a single layer on a wire rack, and store them in the oven until ready to serve. This will keep them nice and toasty with a light crunch on the outside.
What can you add to waffles?
This recipe is just begging you to add your favorite little bites of flavor, like mini chocolate chips, chopped nuts, blueberries, coconut flakes, and more! Just add a half or full cup of whatever you love in waffles to the batter right before cooking.
Can you refrigerate leftover homemade waffles?
Yes, you can! Although, they might get a little soggy in the fridge. Store them in a plastic sealable bag or airtight container in the fridge for up to 5 days or the freezer for 2 to 3 months, and reheat them in a 350 degree F. oven for 10 minutes or until heated through and crisp on the outside.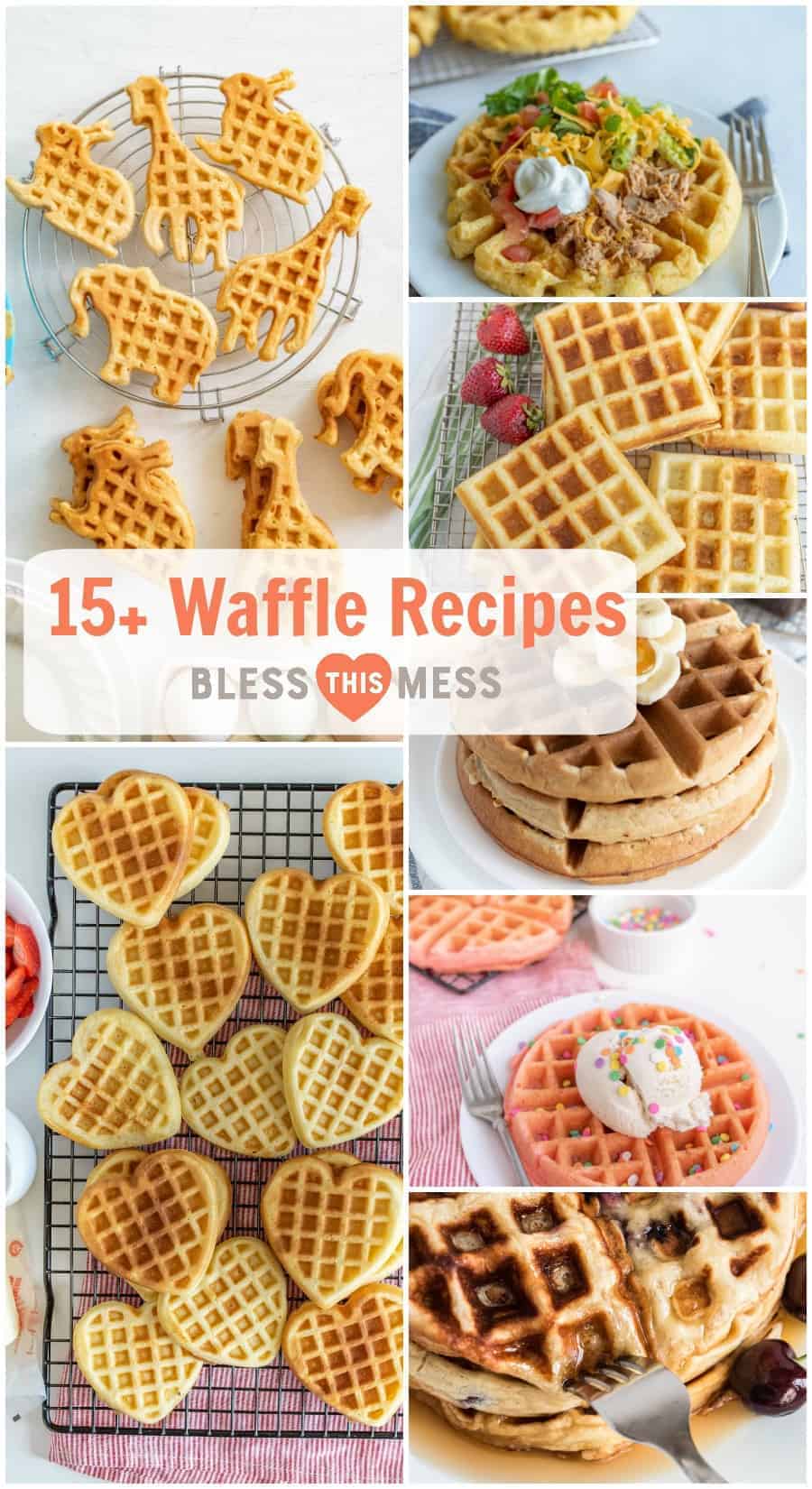 Seriously, how amazing is this waffle collection? I'm so so proud of all of these recipes and I can't wait for you to try them all!
I love that there are sweet and savory waffles. You can make them for any meal of the day.
Can homemade waffle batter be made ahead of time?
Pro Tip: Make a double batch of any of these recipes and keep half in the fridge for later in the week or freeze for much longer storage. Cook once and eat twice.
When it comes to waffles, you can never have too much fun! That's why I wanted to pull together this crazy-delish, delightfully wacky, and totally satisfying list of 15+ easy and delicious homemade waffle recipesto enjoy the pressed pastries for any meal of the day!