Fresh green beans are one of my all time favorite garden vegetables! I bring you 13 Easy Green Bean Recipes - they are just so simple and so delicious!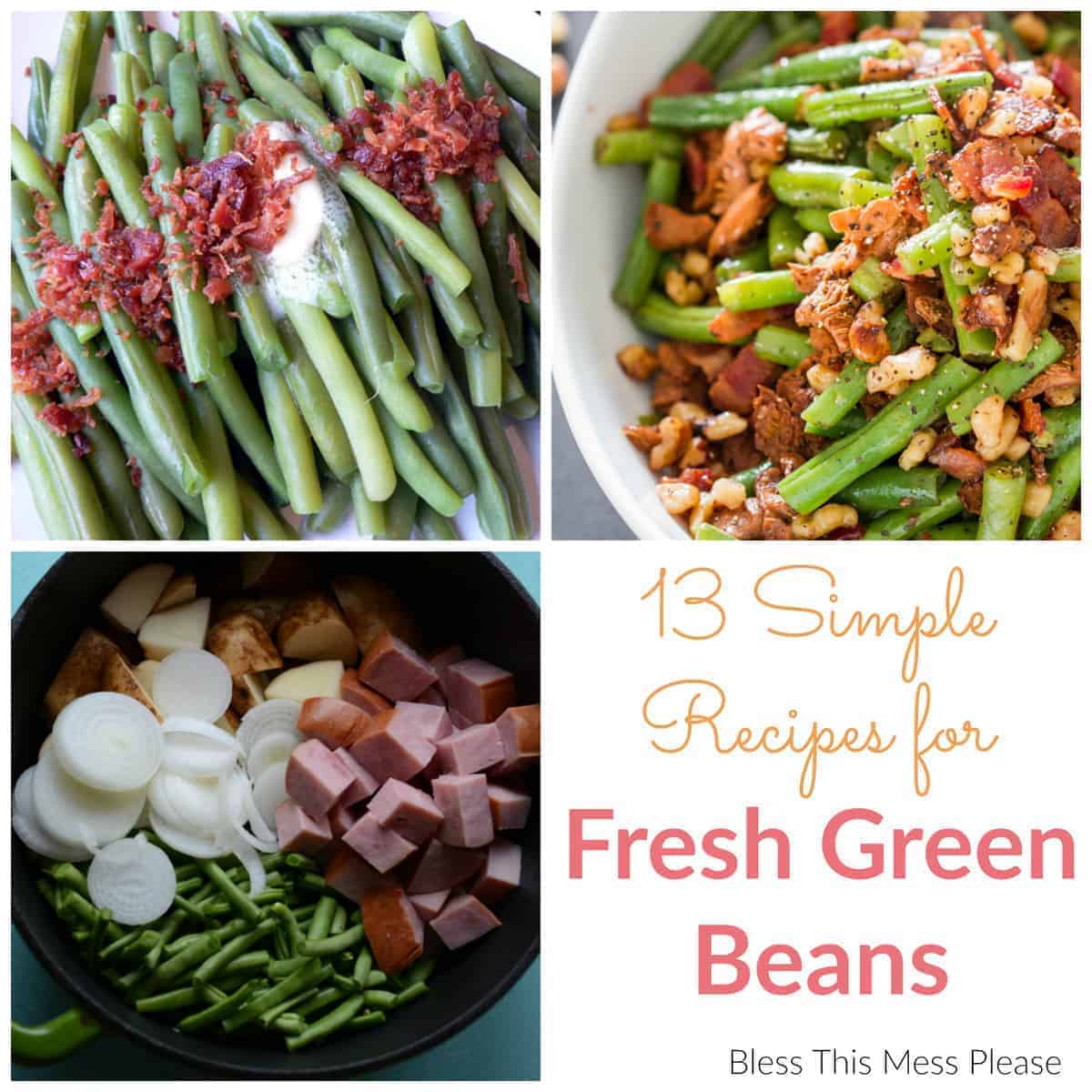 13 Recipes Using Fresh Green Beans
I have a whole row of them in the garden this year and they are just starting to come on (though I've yet to pick our first batch to eat!). Garden fresh beans are always so tender if you remember to pick them when they are about as thick as pencils. They'll start getting tough if you leave them on the plant much longer than that, but those bigger beans are okay to can with.
Growing up, we had a huge garden. Dad grew strawberries, tomatoes, and LOTS of green beans. I can remember picking them in
5 gallon buckets
and filling the buckets to the top. We played outside all summer long, but were allowed to come in and watch a movie when it was time to break beans. Breaking beans involved snapping off both ends and breaking them into bite-sized pieces so that Mom could can them.
All of us kids and Mom could break beans for hours and still have some left in our buckets. I had a love-hate relationship with the process. I loved being able to watch a movie in the air-conditioned house in the middle of the muggy Indiana summers, and I loved eating my fill of beans, cooked fresh, that night for dinner. The actual breaking, though, was long and tedious. Now when I only have a pound or two of beans to break, it seems like such a quick and easy task.
I thought a little round of up some simple delicious ways to cook fresh green beans would be really fun to share and get you inspired to pick up a couple of pounds of green beans at the farmer's market this weekend if you don't have any in your own garden. Number two and number four are both my recipes and both are my favorite recipes for fresh green beans. I'd start there. 🙂
13 Easy Green Bean Recipes
1. Crispy Prosciutto Wrapped Balsamic Green Beans from Wicked Spatula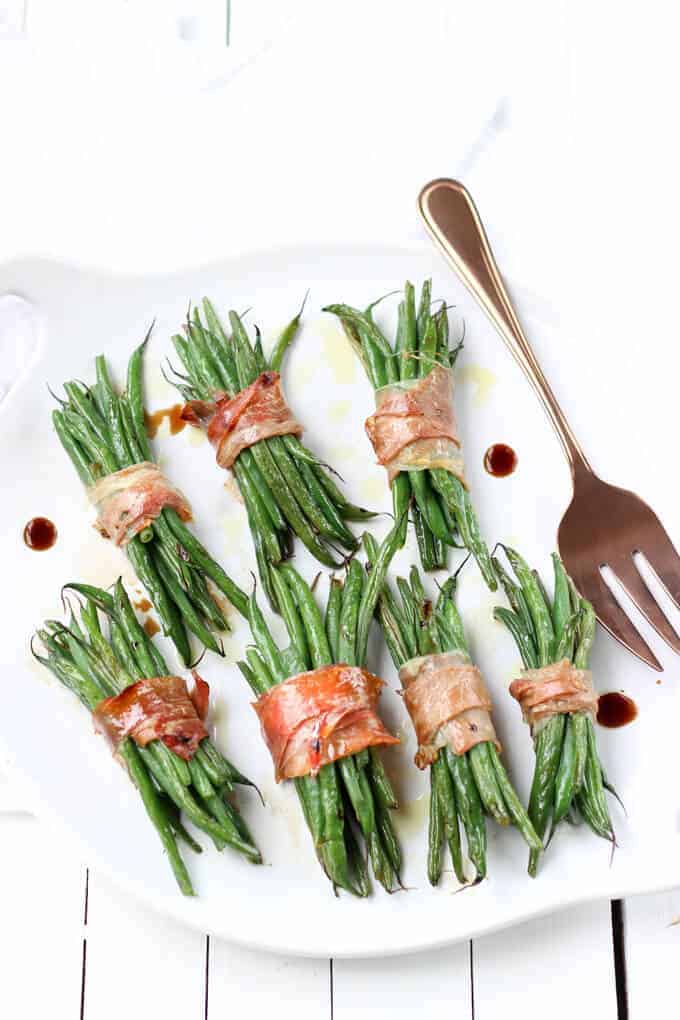 2. Fresh Green Beans with Butter and Bacon from Bless this Mess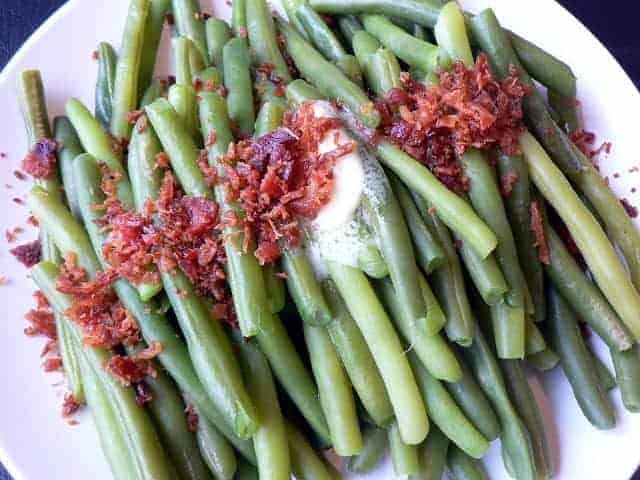 3. Green Beans with Almonds from Fashionable Foods
4. Farmstand One Pot Wonder from Bless this Mess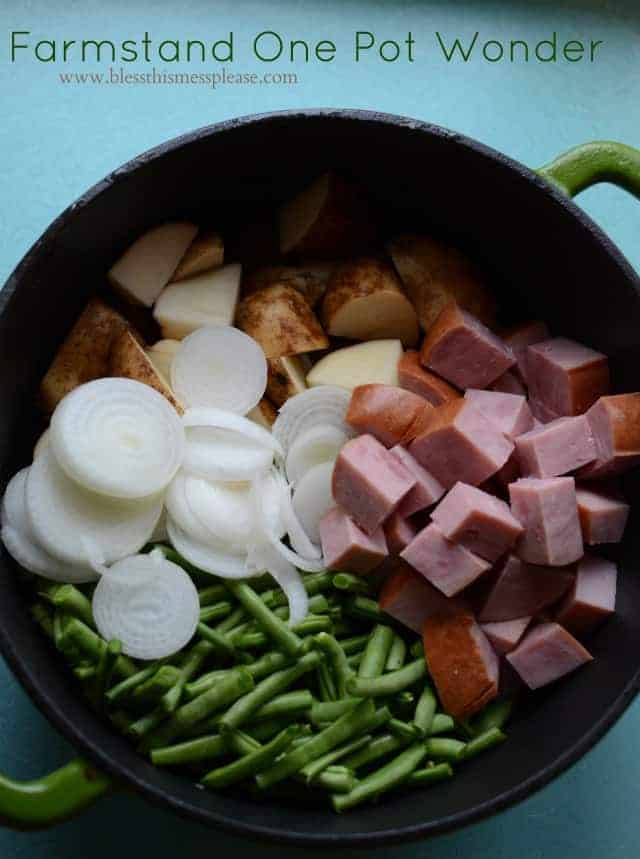 5. Coconut Green Beans and Peas from ImPECKable Eats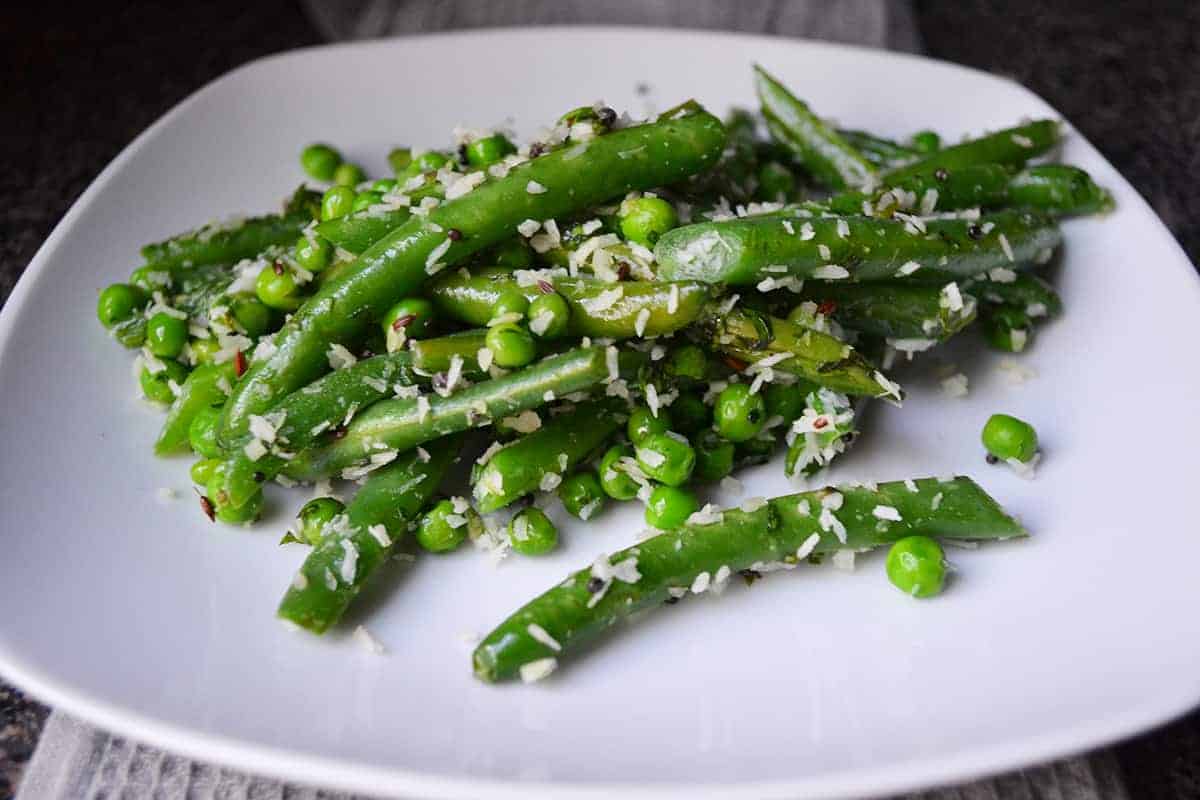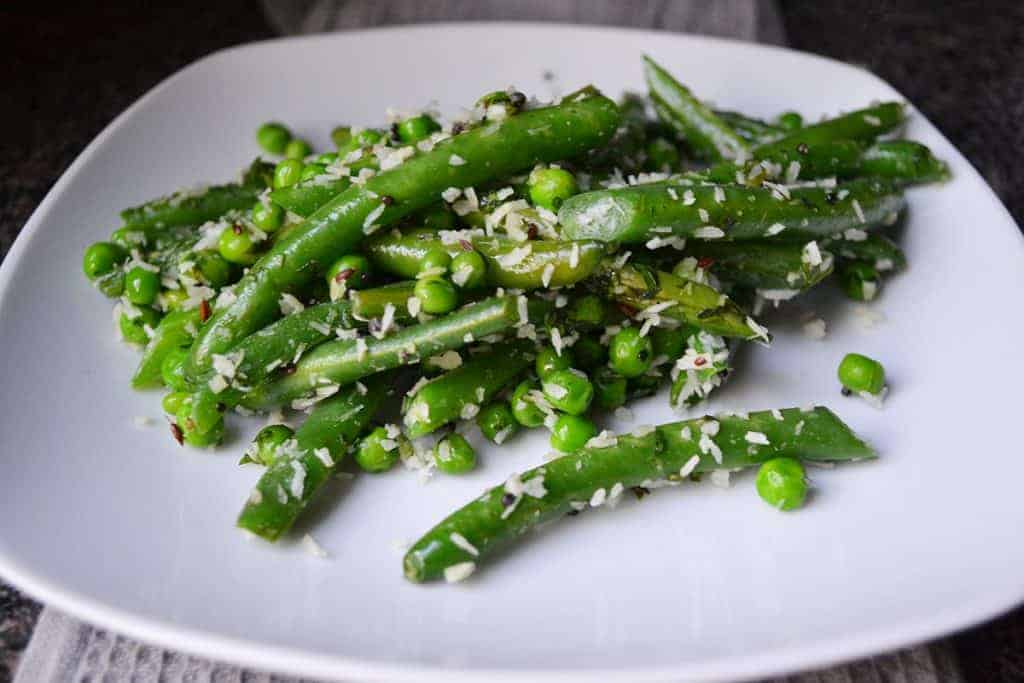 6. Lemon and Garlic Green Beans from Peanut Butter & Peppers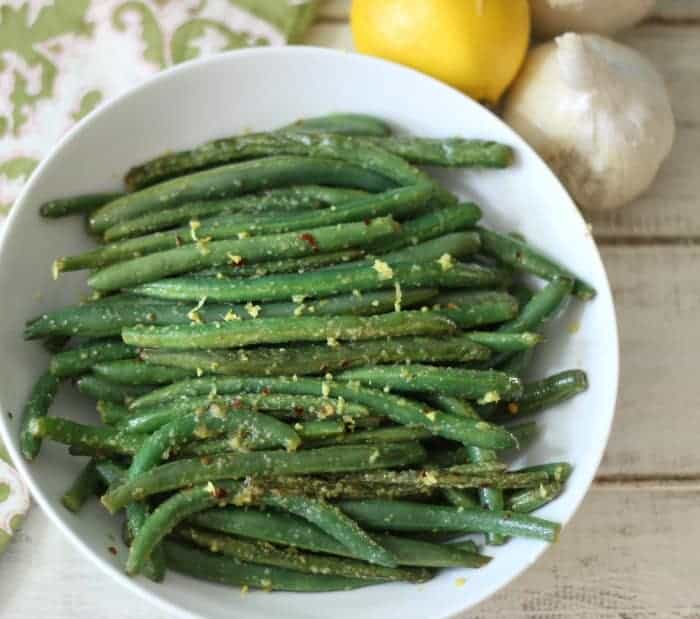 7. Blistered Teriyaki-Ginger Green Beans from A Farmgirl's Dabbles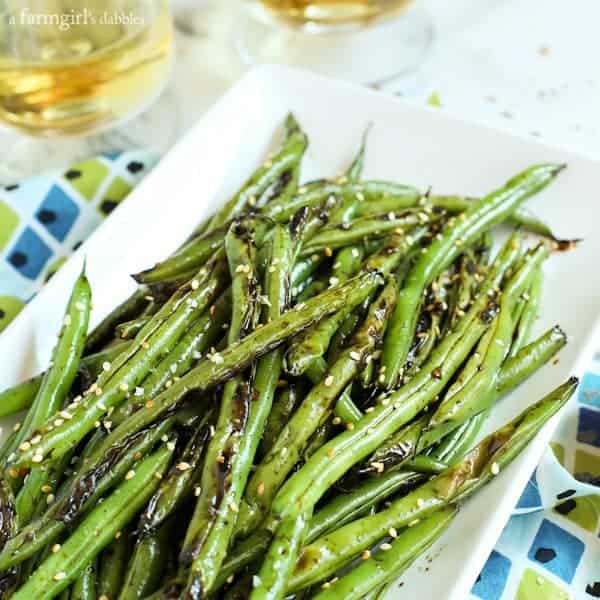 8. Mediterranean Style Green Beans from Fool Proof Living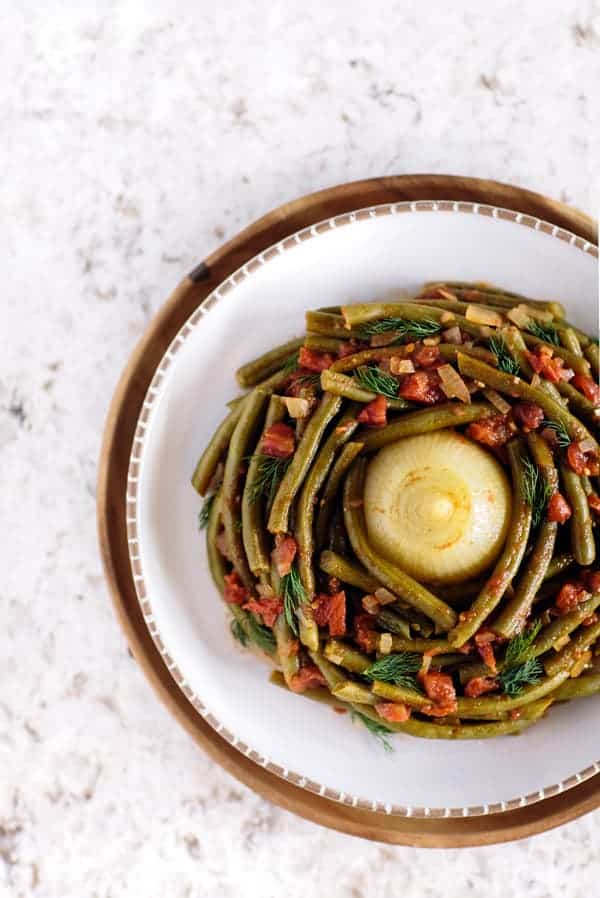 9. Oriental Green Beans from Oh My Dish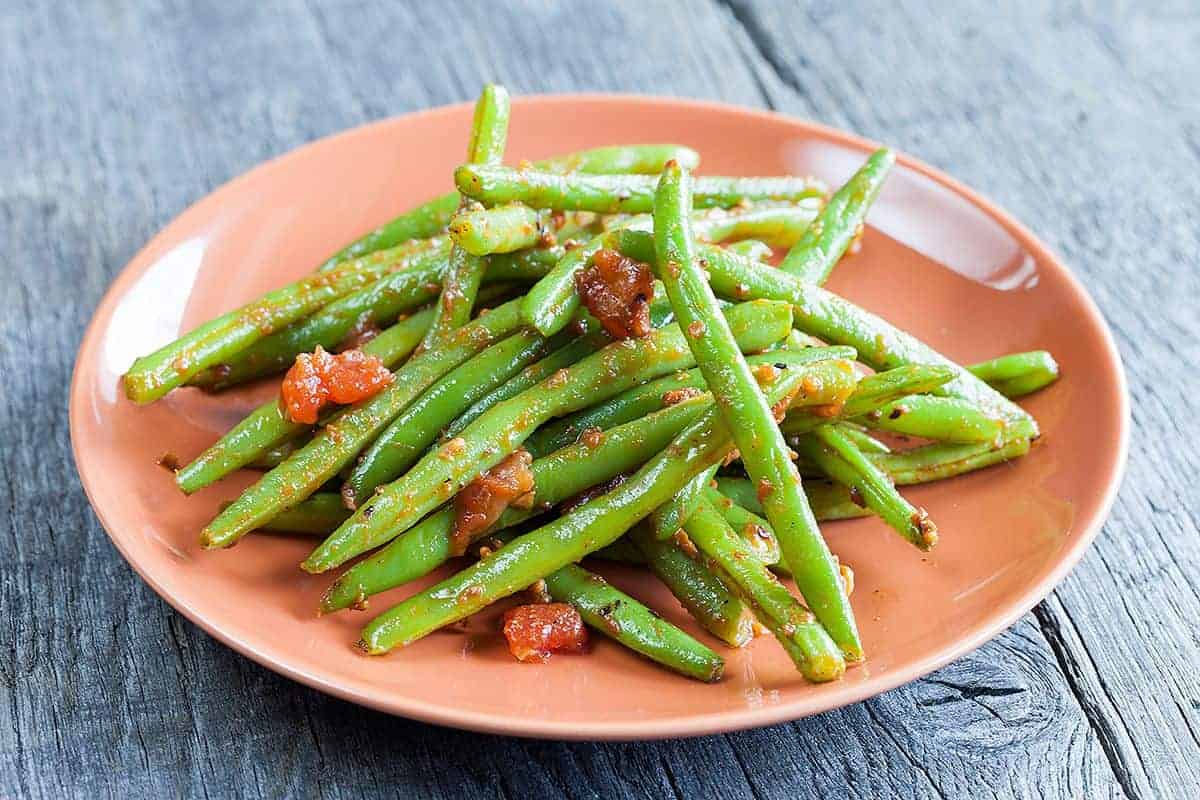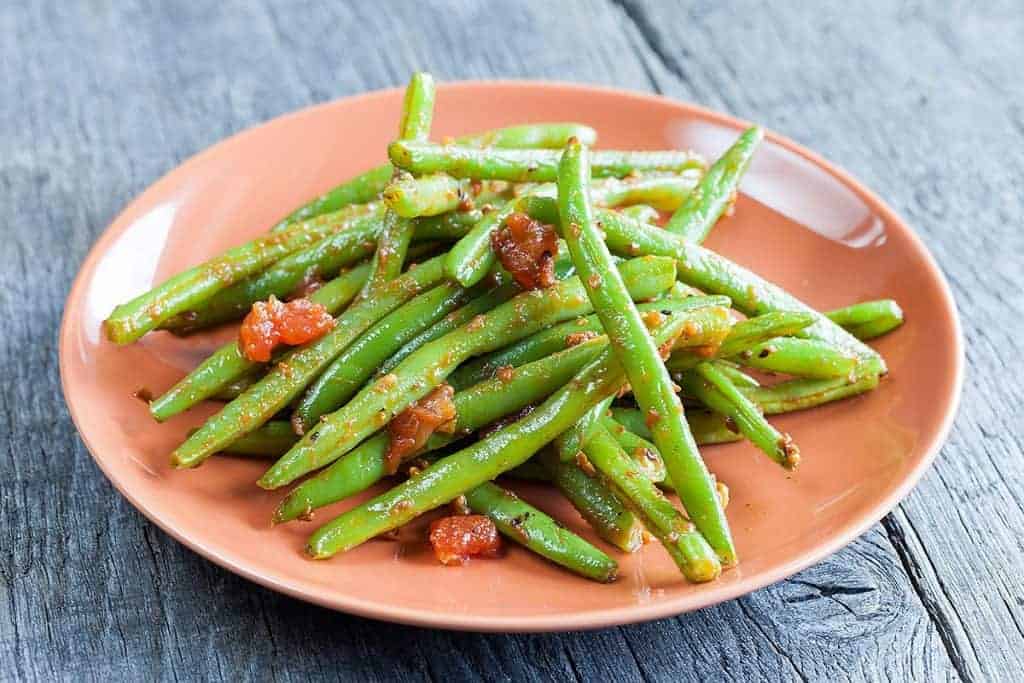 10. Green Beans and Chanterelle Mushrooms from Jo Cooks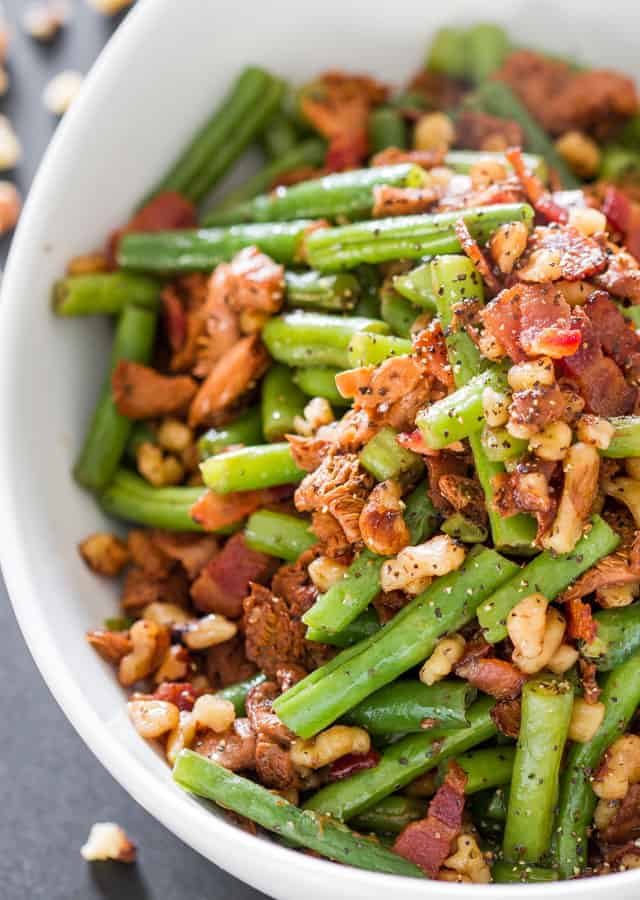 11. Honey Mustard Green Beans from Kiku Corner
12. Green Bean, Cashew Nut, and Coconut Salad from Always Hungry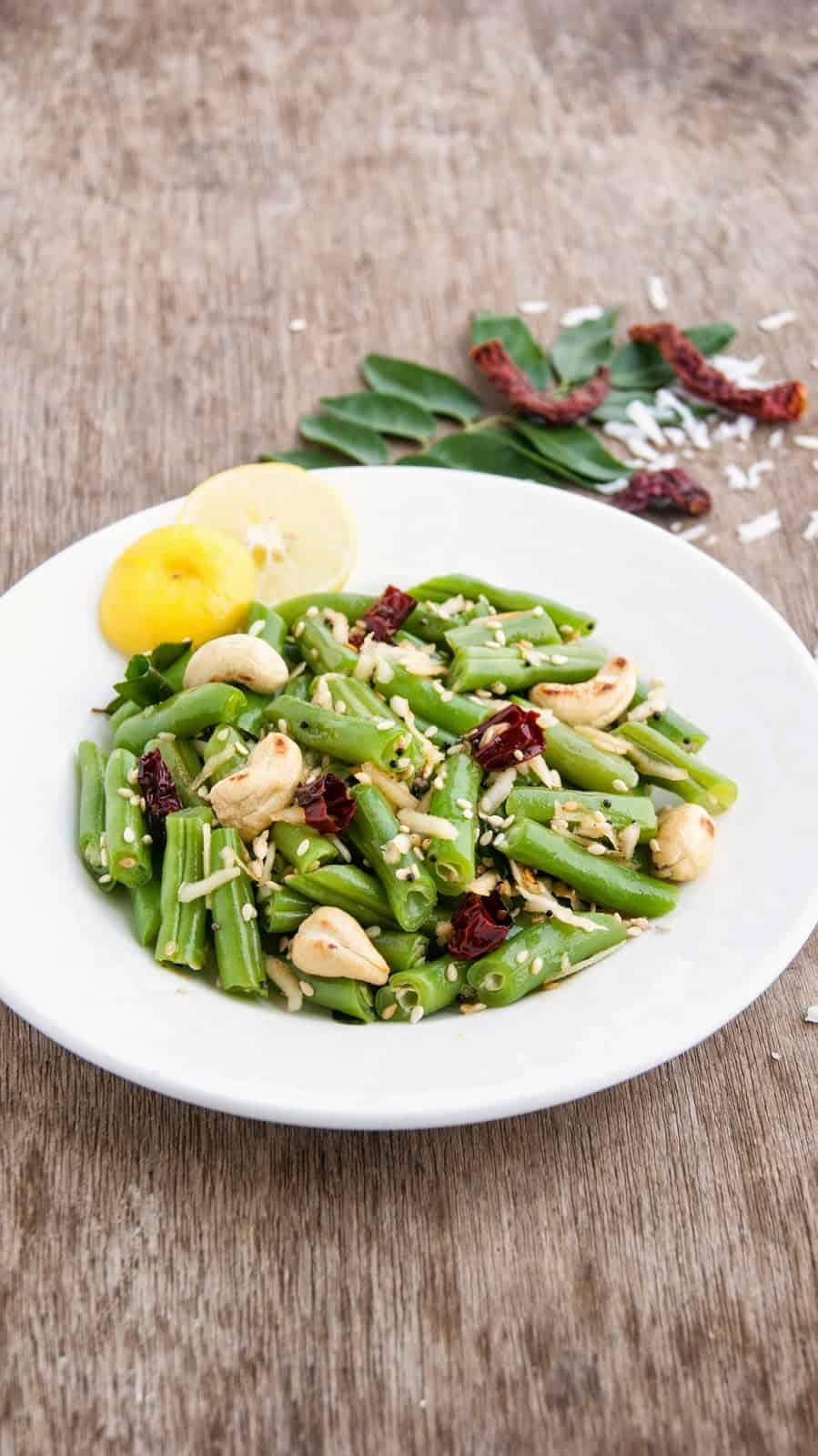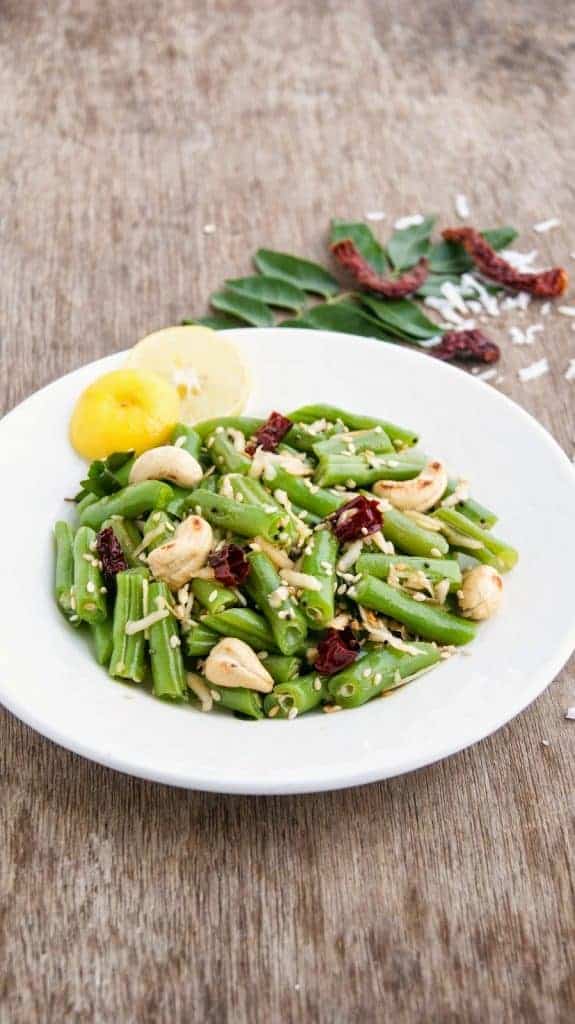 13. Roasted Lemon Garlic Green Beans from My Purple Spoon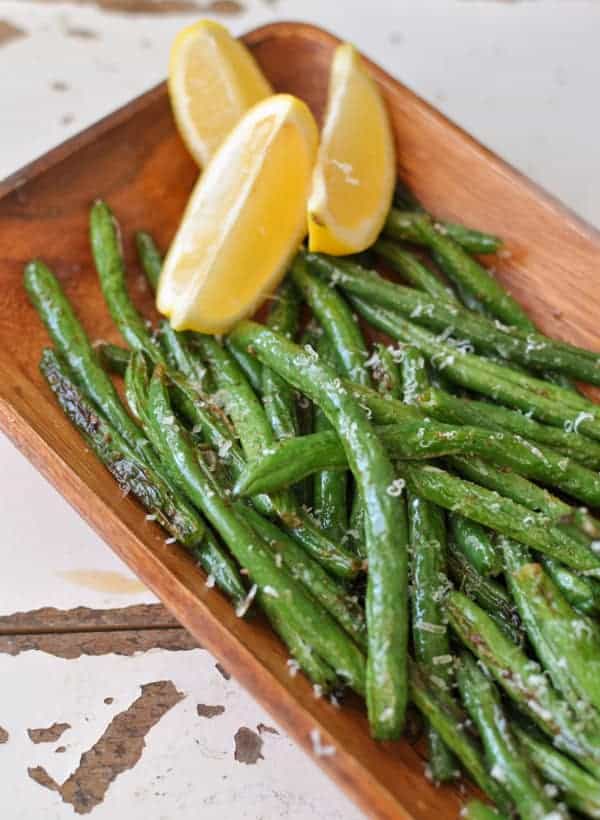 More Simple Side Dishes
Enjoy these 13 Simple Recipes for Fresh Green Beans. And do tell, what is your favorite garden vegetable?!