Halloween is just around the corner and I thought I would share a cute list of non-candy Halloween treats that are just perfect for trick-or-treaters, to take to school, or to use for party favors. I love stealing candy from my kids as much as the next mom (bring on the Reese's Pieces!), but I also know they are going to get plenty of it. I'm not against them having candy this time of year at all, but I do feel like I don't personally have to add to the crazy amount they are getting. Other people will take care of the sugar; I'll provide something else!
Last year Cabot Cheese sent me a box of individually packaged sharp cheddar cheese bars (seriously so delicious!), so I gave out those, glow sticks, Halloween stampers, and sticky hands to trick-or-treaters (the other 3 things I just ordered online from Oriental Trading). People LOVED coming by my house. The treats were still really fun, no sugar involved. Honestly, I think it was cheaper too. Candy is spendy.
So here's a list of cute non-candy Halloween treats to get your juices flowing. Enjoy!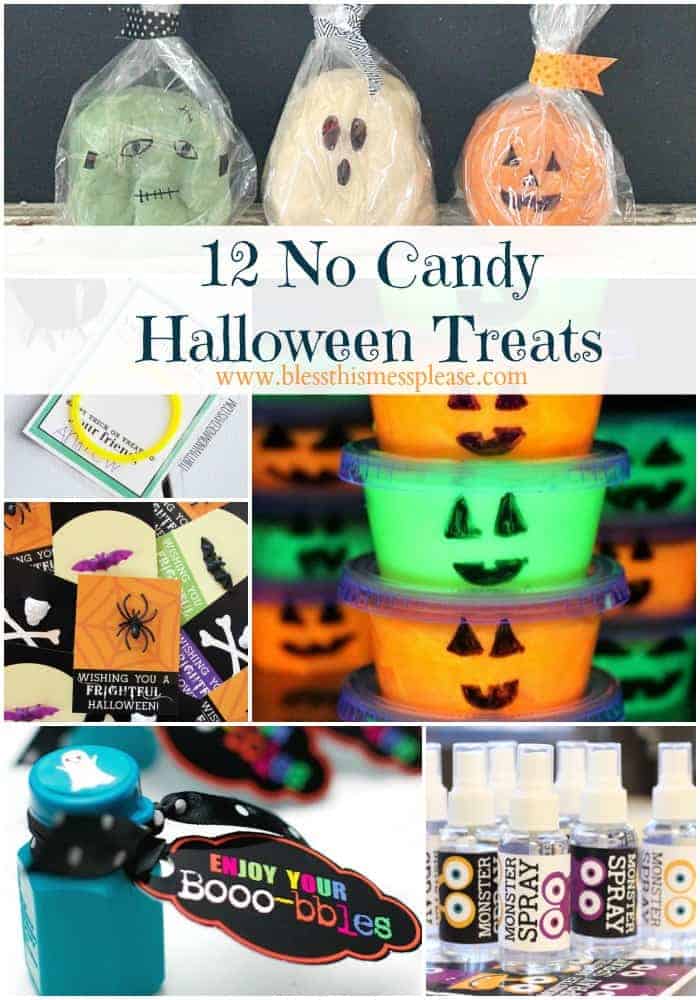 Before we get to the treats, let's revisit the cutest Halloween costume ever shall we?! Paul was almost a year old last year, standing up a bit but not full on walking. He was the perfect age and size to be a lobster and I LOVED wearing a chef's hat and packing him around in a pot. I am a lover of homemade Halloween costumes but this was the cutest Amazon-bought costume combo ever. I felt like it was my duty to bring it up because if you have a baby this age you should probably do this. It's not to late to get the lobster costume and chef hat from Amazon. Done and done!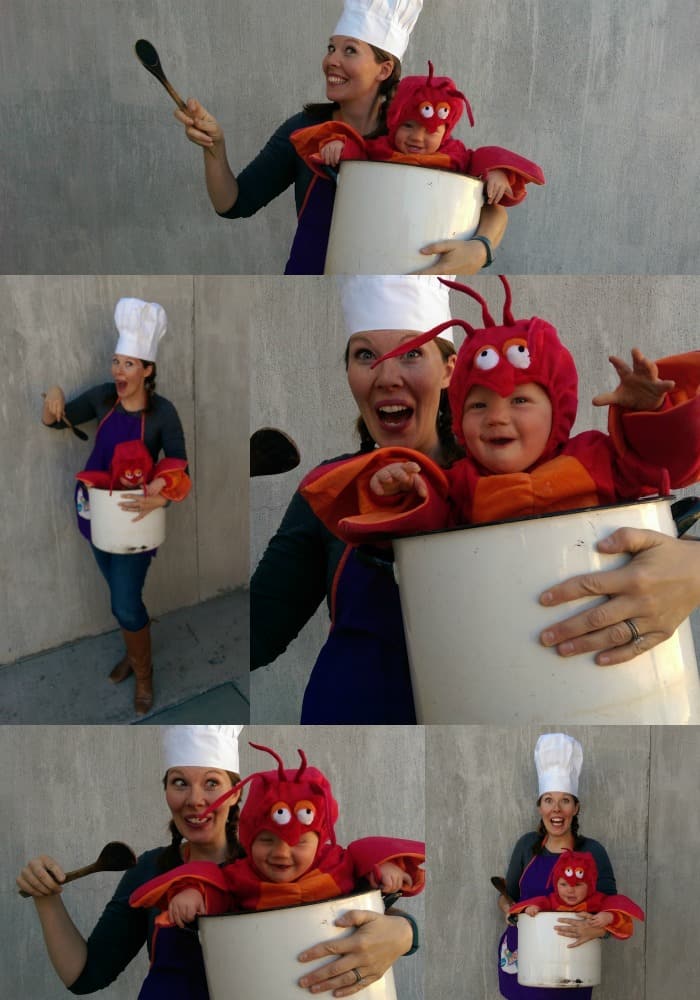 Seriously, how can you not love that! Dinner is served.
On to the treats.
1. Enjoy Your Booo-bbles Printable from Tatertots & Jello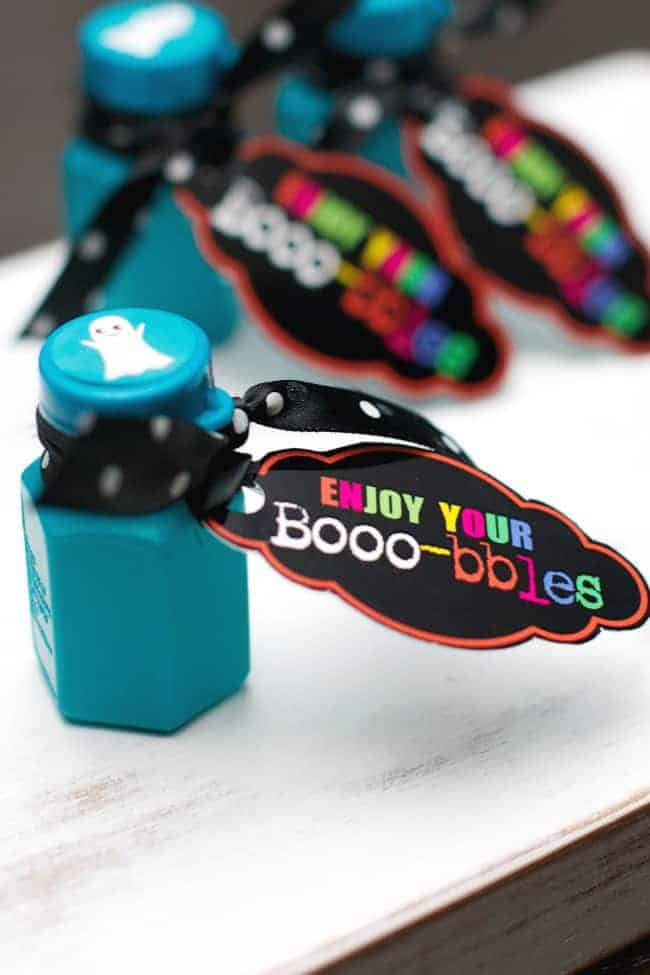 2. Halloween Stick Printable- You Light Up My Halloween from 30 Days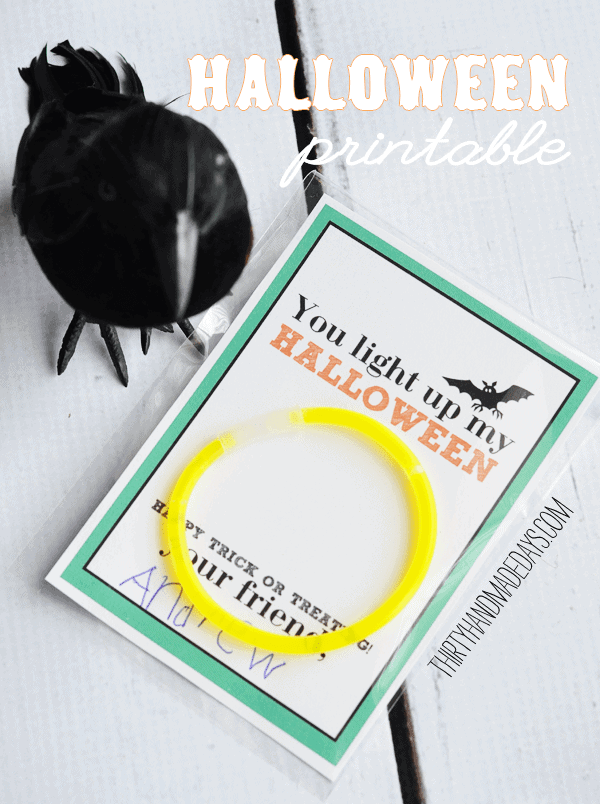 3. Halloween Playdough Treats Bags from One Krieger Chick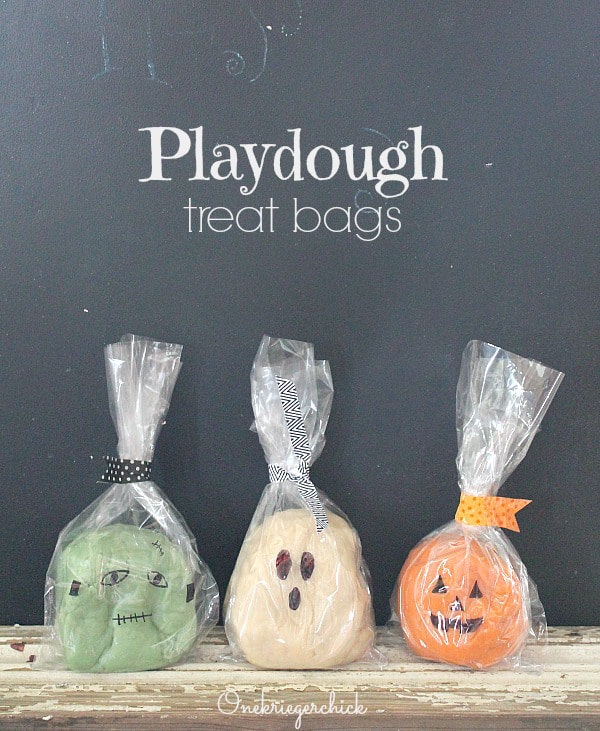 4. Halloween Bat Pudding Cups from See Vanessa Craft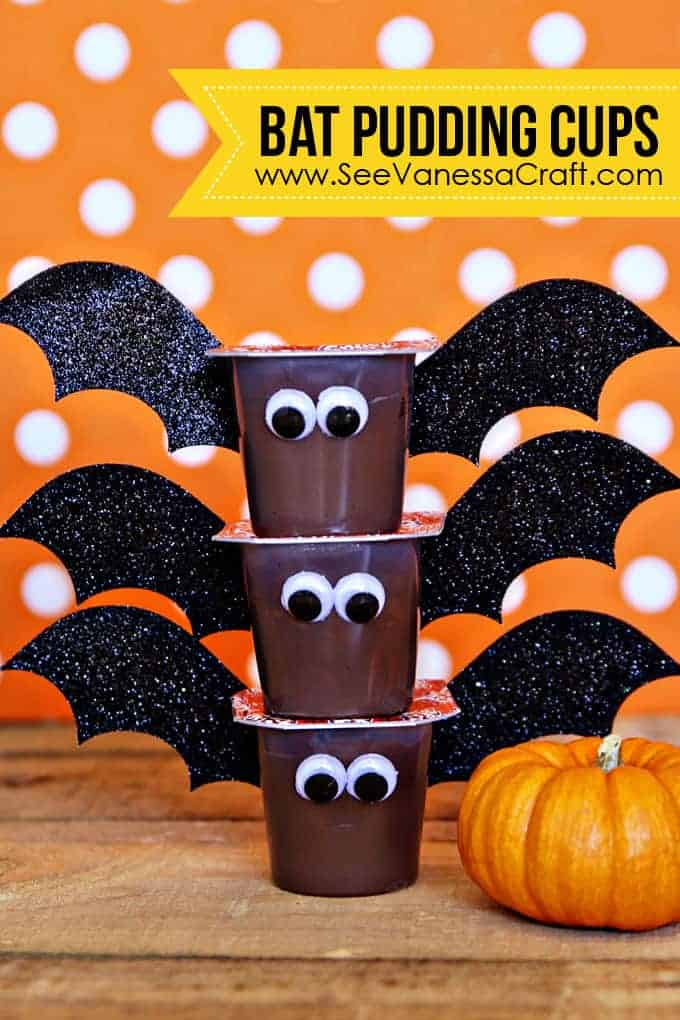 5. Glow In The Dark Pumpkin Slime from Learn Play Imagine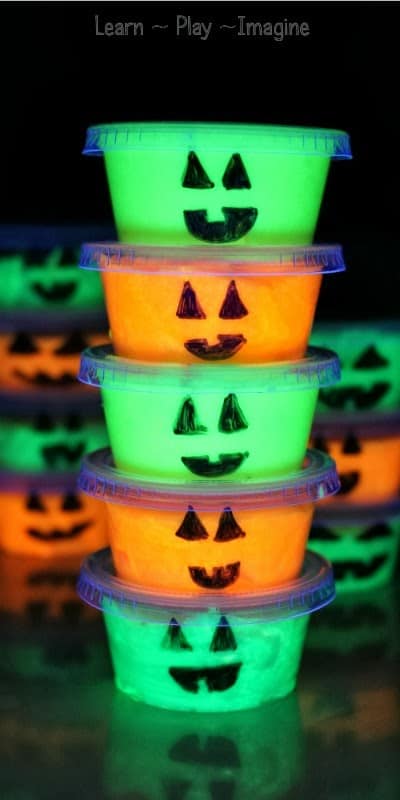 6. Halloween Spider Ring Printables from Seven Thirty Three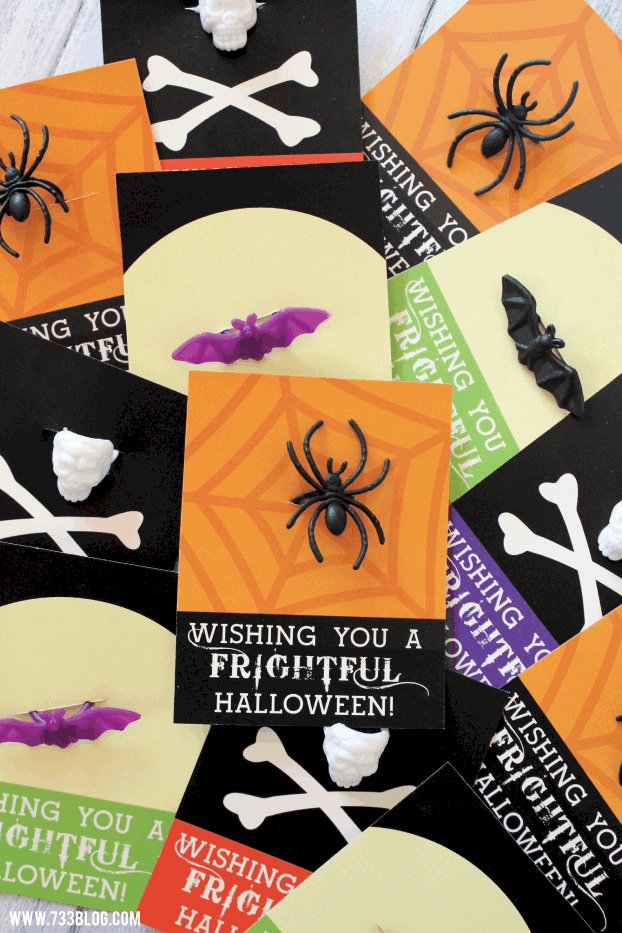 7. Frankenstein Halloween Treats from The Melrose Family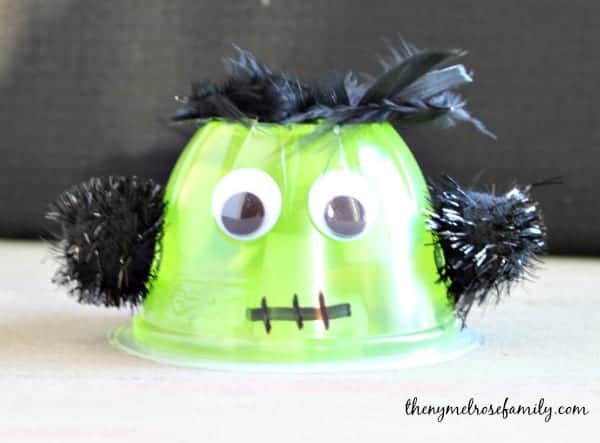 8. Monster Spray Printables from Kinder Craze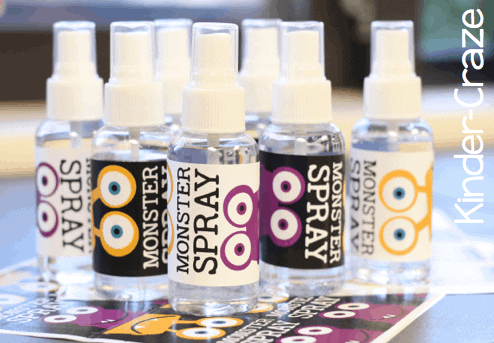 9. Pumpkin Spice Slime from A Pumpkin And A Princess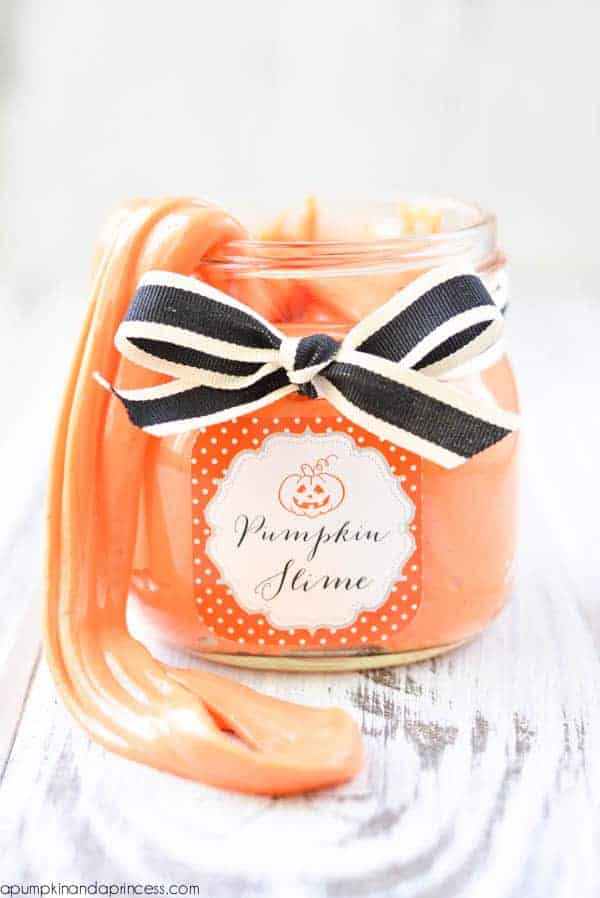 10. Lego Pumpkin Treat Bags from Repeat Crafter Me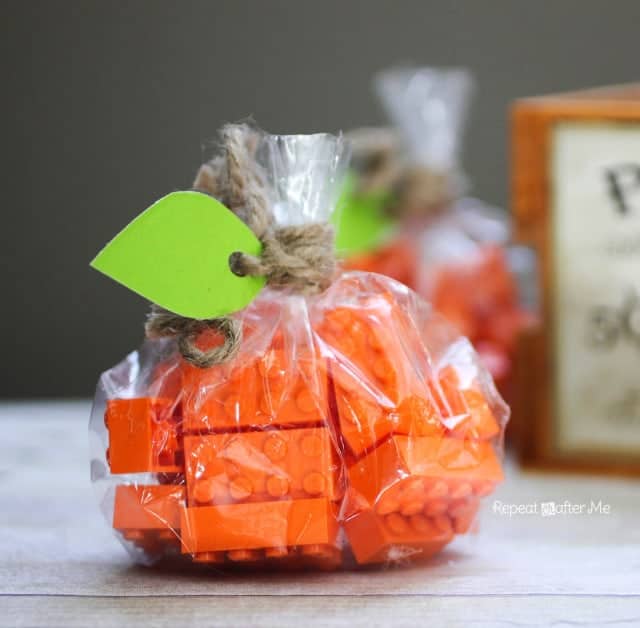 11. Healthy Halloween Treat from Jen A. Street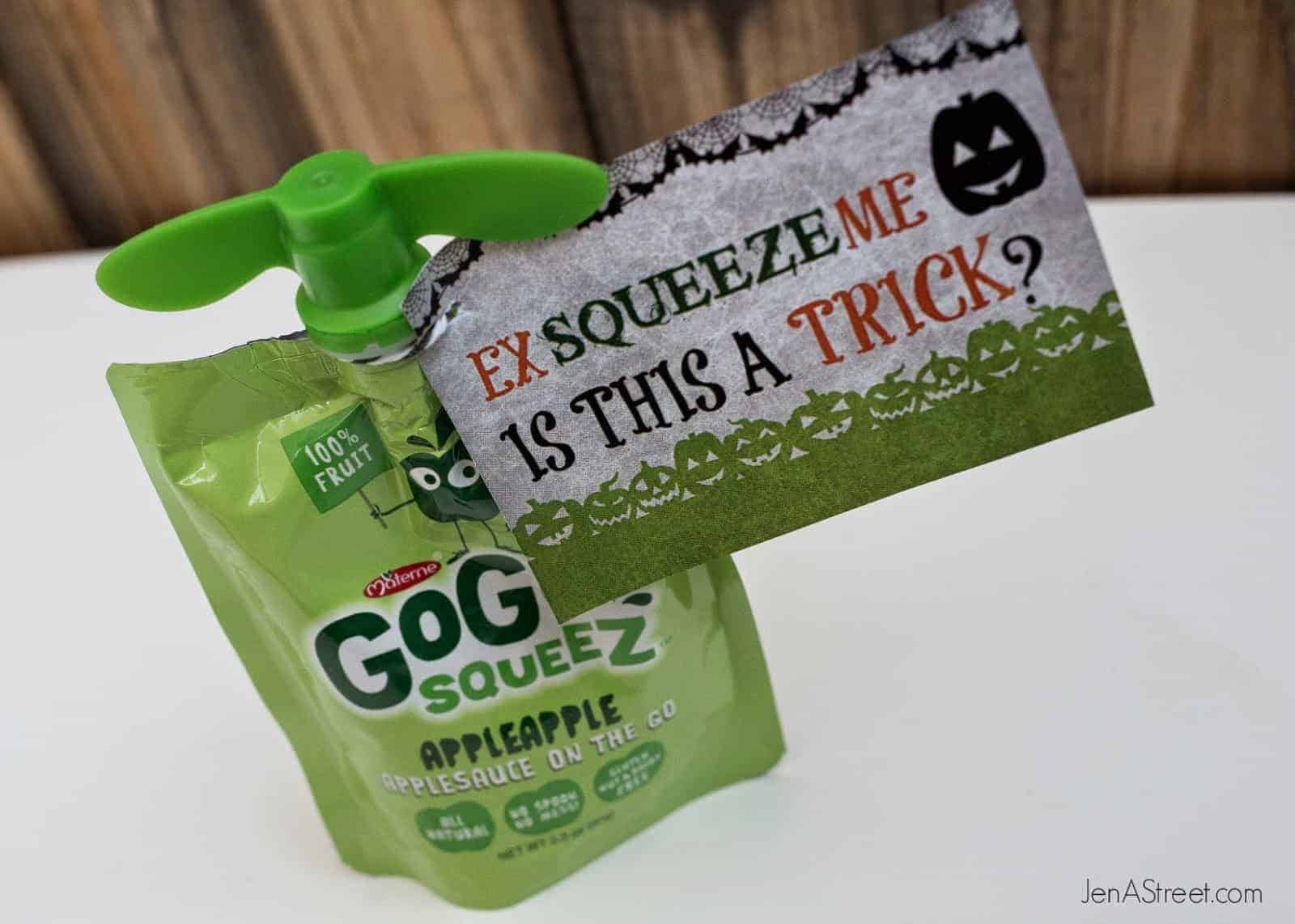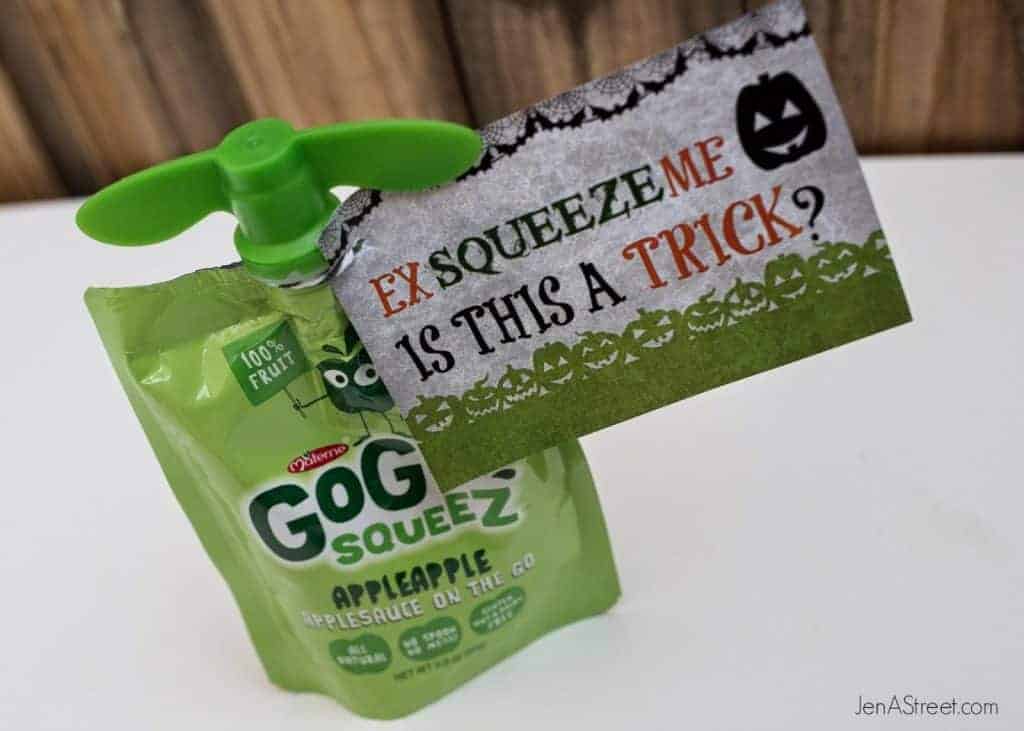 12. Goldfish Filled Mini Pumpkin Halloween Treats from 100 Directions