Be still my salad loving heart. Berry Spinach Salad with Citrus Poppy Seed Dressing is a keeper friends. I call this salad "girl food" which means it's just the perfect dish to make when you are having your best friend over for a playdate. Feed the kids quesadillas or PB&J, send them out to play or get out the train tracks out and then hide in the kitchen to scarf this down with your favorite free therapist. That's what best friends are, right?!
I've been dreaming of this salad for weeks and finally made it, took pictures, and then had a big old platter of really pretty salad all to myself. I took a look at that salad and thought of calling Thomas home for lunch, laughed, and then called one of my favorite local friends. She brought her babies over and we had a great therapy session over that salad. It was glorious!
And let's talk a second about how quick but delicious homemade dressing is! This one is awesome and I'm sad it's all gone. All you do is measure some things into a jar, add a lid, and give it a shake. WIN! It's such an easy process but I know lots of people are a little intimidated by it, have no fear, it's easy and tastes so much better than anything you can buy.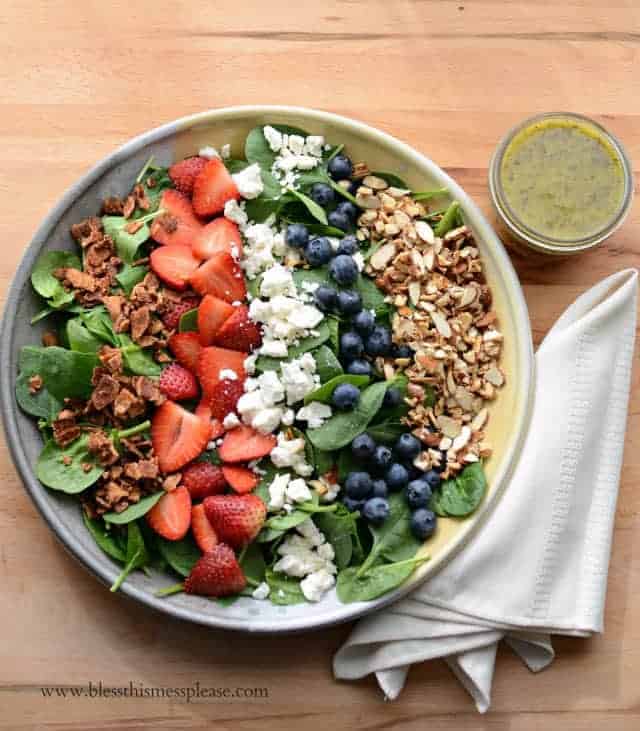 Continue reading →