Sweet, bold, and zesty Sweet Potato and Black Bean Burgers are my favorite veggie burgers around.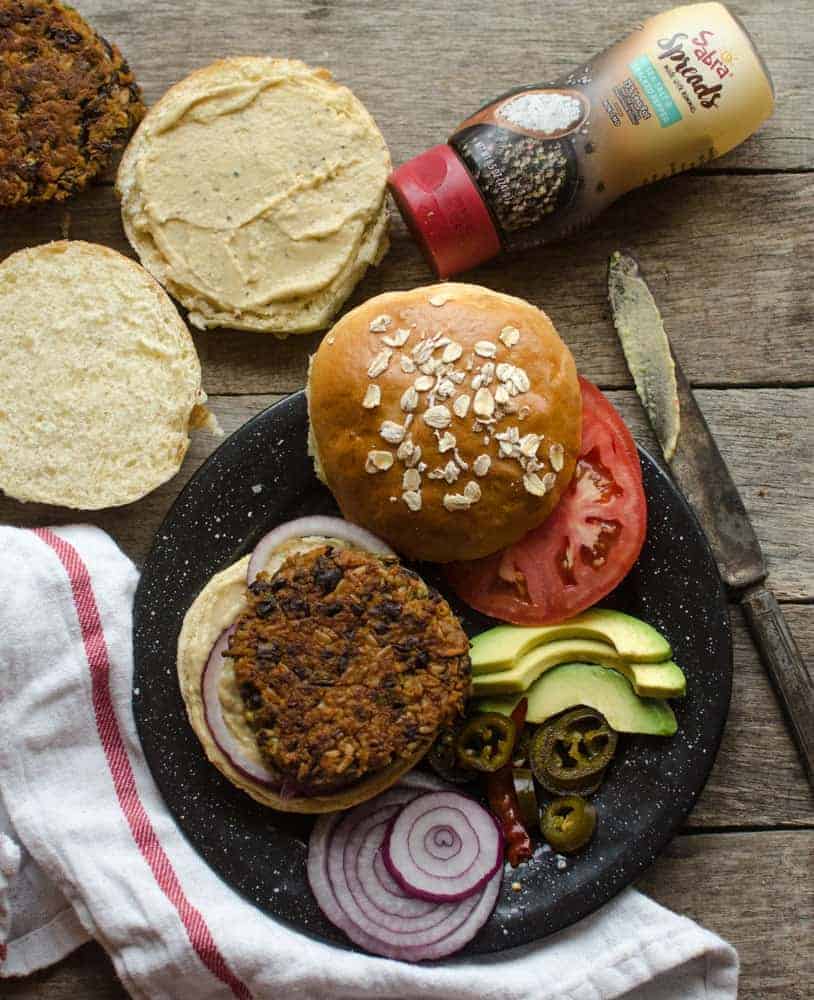 Today, I'm working with Sabra to introduce a brand new product they have just launched, and I'm super excited about it. Sabra Spreads are the new hummus-based sandwich and burger spread that are going to kick mayo to the curb. With tons of flavor and 75% less fat than their mayo counterpart, there's so much to love. These spreads come in three different flavors, can be found in the refrigerated deli section at your grocery store, and are perfect for all things sandwich! Keep your eyes peeled, because #SabraSpreads are new and are going to quickly become a sandwich staple in your home.
I've been putting Honey Mustard spread on everything from cheese sandwiches to chicken burgers – it's so good, especially if you are already a honey mustard fan. Sea Salt and Cracked Pepper is excellent on veggie wraps, and I've been using it in place of mayo in egg salad (it's amazing). I've been putting Sabra Garlic Herb Spread on all my traditional lunch meat sandwiches, and I even spread a little in my grilled cheese sandwich before cooking. I highly recommend you try that one too.
I decided I wanted to make a veggie burger for you today. I think veggie burgers have a weird connotation with some people. When I make a veggie burger I'm not trying to replace meat, I'm simple making another kind of burger that I love to eat. Sweet Potato Black Bean burgers are one of my favorite veggie burgers because they have so many of the smoky rich flavors that I love in tacos. I'm always up for a burger that tastes like tacos. The sweet and savory combo is one of my very favorites (remember these Sweet Potato and Black Bean enchiladas? So good!).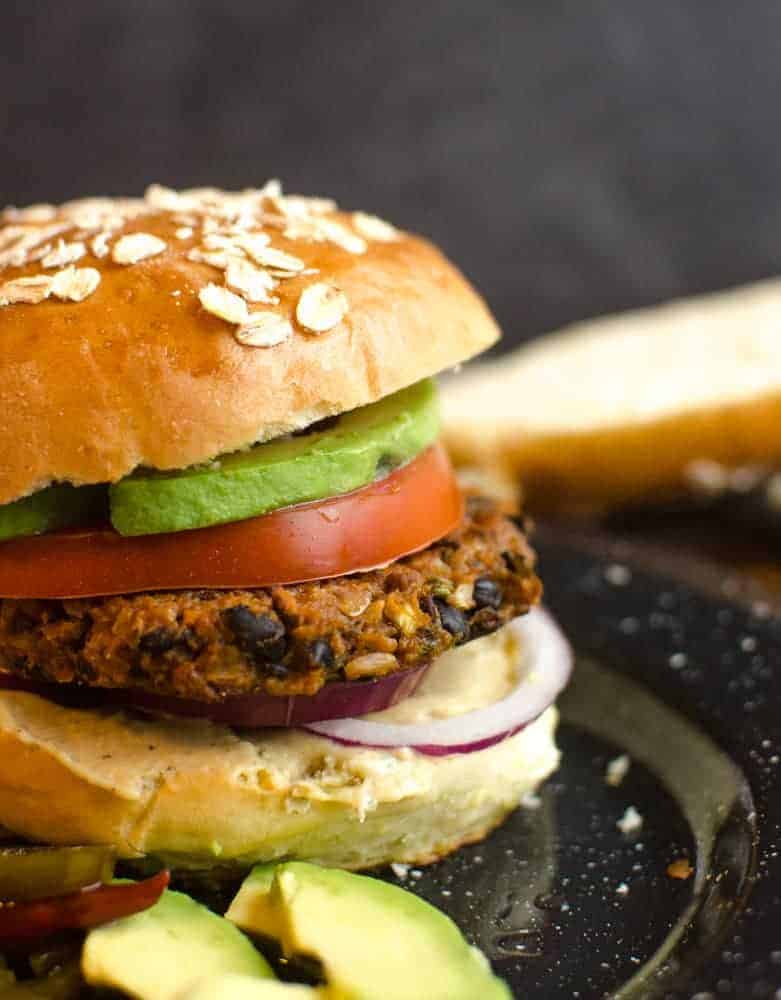 There was an issue loading your exit LeadBox™. Please check plugin settings.