It's no secret that I love a simple easy egg bake. I make some kind of egg bake or quiche about once a week or every other week and I just don't get tired of them. They are really easy meatless (or nearly meat-free) dinner options that the whole family loves. I love that I always have eggs on hand (thank you backyard chickens), that I can sneak vegetables in to dinner, and that it reheats really well. I'll often make a double batch and eat the second half for quick breakfasts the rest of the week.
Few things are simpler than this egg bake, but it's still very filling, full of flavor, and hearty. It's great for breakfast, brunch, and dinner. If I plan ahead and have the time, I might make our favorite biscuits, healthy banana muffins, or some breakfast cookies to go with it. If I'm short on time, then I might just serve the egg bake with a simple fruit salad or a smoothie. Both options are great.
If you try this recipe, let me know what you think! Leave a comment, pin it, and don't forget to tag a picture #blessthismesseat on Instagram. I love to see your kitchen skills in action!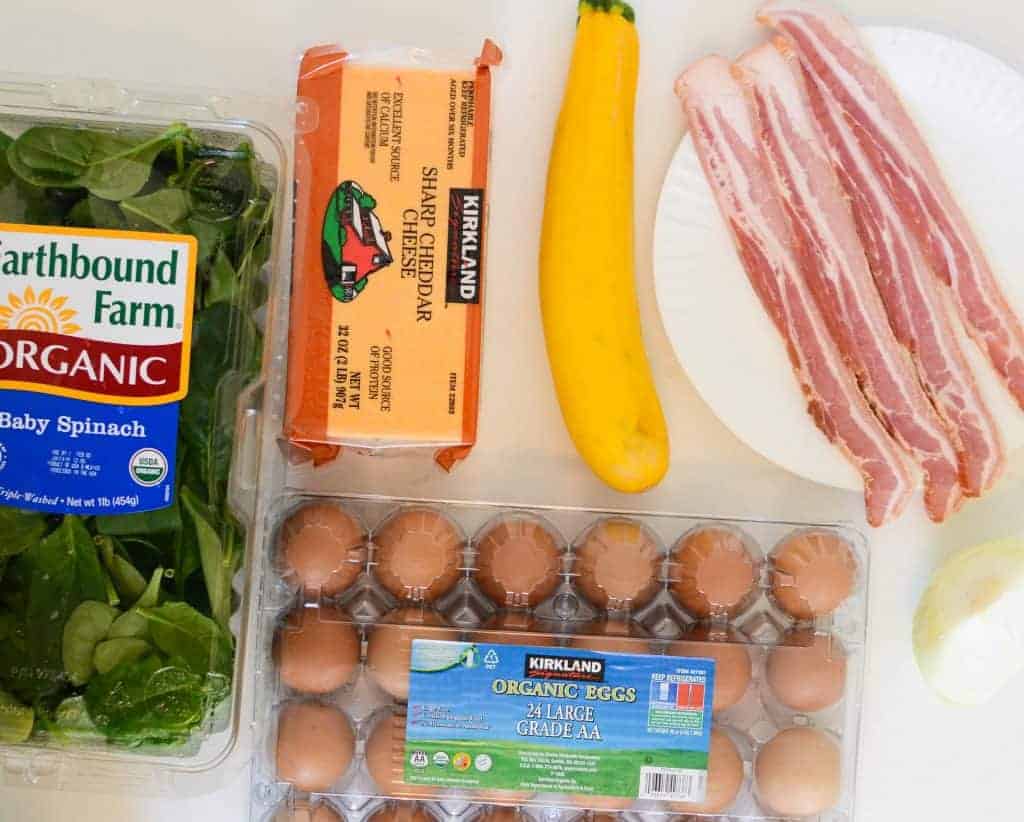 Continue reading →
There was an issue loading your exit LeadBox™. Please check plugin settings.