It's Christmas Eve Eve! And what does that mean? Running around like a crazy person trying to finish up projects, wrap gifts, baking, figuring out what appetizers to make for Christmas Eve, and about a million other things. I know I'm not alone either… I've seen your busy instagram and facebook up-dates!
If you are in need of a ridiculously easy, tasty, and quick dessert then look no more, this easy eggnog ice cream will be sure to please. It literally has two ingredients and practically makes itself. Plus all that spice and creaminess from the eggnog makes for a delicious and smooth ice cream.
Enjoy and take a minute to enjoy the day!
Eggnog Ice Cream
Ingredients
1 quart full fat eggnog
½ cup granulated sugar
Instructions
In a medium bowl combine the eggnog and sugar and stir until the sugar dissolves. Add to your ice cream maker and process until done.
If you like a thicker ice cream transfer the ice cream to an air-tight container and freezer for at least 2 hours.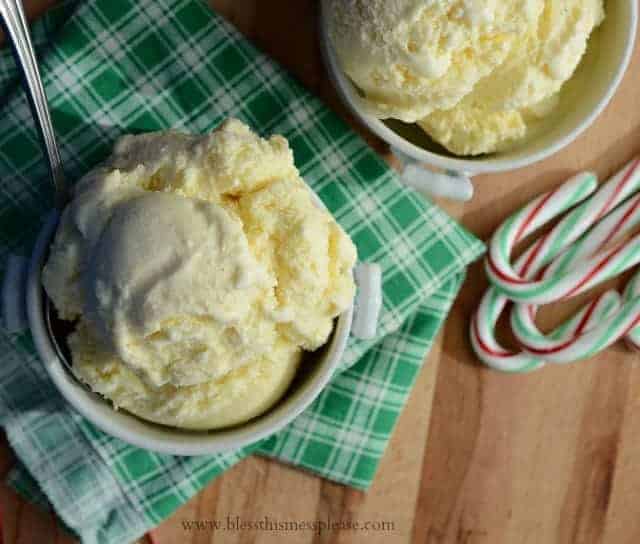 Keep Calm and Eggnog On
And if you liked this eggnog ice cream recipe you might also like these:
Eggnog Recipe Round Up from A Beautiful Journey
Eggnog Truffles from A Village Cook
And you if you aren't an eggnog lover I'd make:
Mint Dipped Double Chocolate Cookies
Salted Caramel Pretzel Bark
Sticky Christmas Popcorn
There was an issue loading your exit LeadBox™. Please check plugin settings.