Great things are meant to be shared. That's what this post is… me telling you about something I think is great because I know you are going to love it too.
Our family pictures were supposed to be taken today but we got rained out (and it's way too cold to take a three-week old baby out!). But that isn't stopping me from thinking about our Christmas cards! I adore sending snail-mail cards, especially at Christmas. Who doesn't love real mail? And I know my grandparents appreciate getting pictures of the grand-kids to hang on their fridge. Do you take the time to send out cards, letters, or pictures? If so, who do you have do your printing?
There's an online printing company called Minted that has the most amazing products. I've ordered from them once before and I noticed quiet a few of my friends sent Christmas cards printed by them last year. Their products are gorgeous and so very personalized. I've mostly seen their holiday cards, but they also have tons of stationary, invitations, baby announcements, and wedding goods too. Here's my favorite feature that Minted offers – you can enter the addresses you'd like your cards sent to and they'll print the address on the envelope for free! How cool is that? And let's be honest, writing out all those address is the worst part about sending Christmas cards.
Any how, Minted also has a blog called Julep (clever name!) and it is awesome. I was introduced to it a few days ago and I've been so impressed with the content the pictures are really beautiful too.
One post that caught my eye was a tutorial on how to make your own typography cookies.
Here's a pictures from their blog of those fun cookies: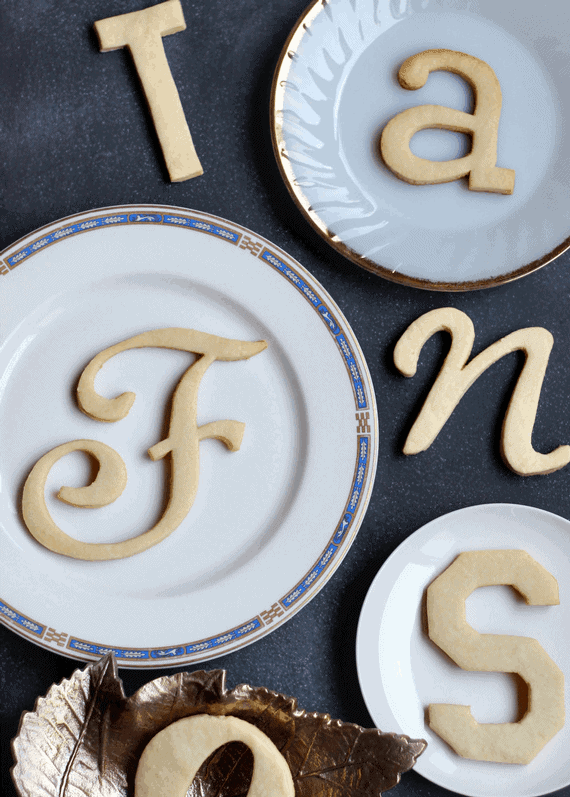 Aren't they awesome?! I was thinking it would be really fun to make cookies like this for a baby shower. You could do the first letter of that baby's name or "B" or "G" for boy or girl. Or wouldn't they be cute for Valentine's day with all different types of "X" and "O"! Or even for Christmas you could do the letters in JOY or NOEL.
I'm pretty excited about the link in their post to the cookie recipe too. I've yet the find a sugar cookie recipe that holds it's shaped when baked, but obviously this dough does. Those cookies look perfect.
So now you have a new blog to check out. Be prepared to be inspired.
Now let's look at those holiday cards I've been gawking over all evening. There were about a million I want, but these were a few of my favorites…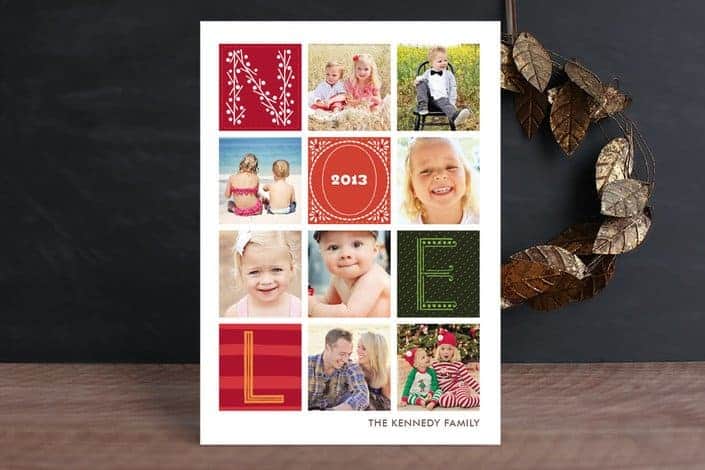 (And yes, you can personalize this card with where YOU live!)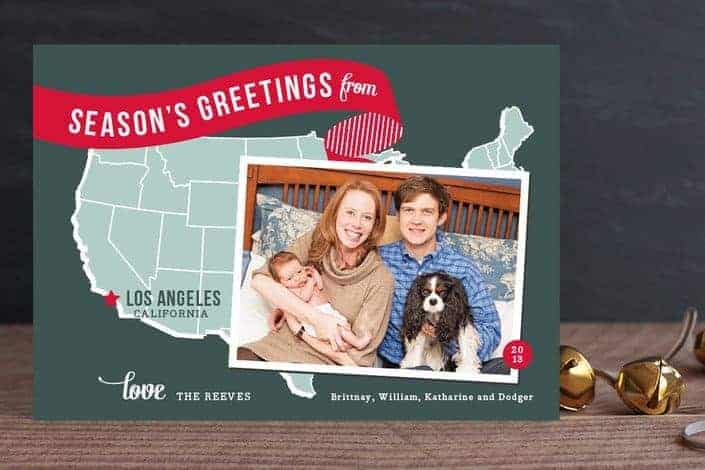 (I love that this card tells your new address… we moved this year. Perfect!)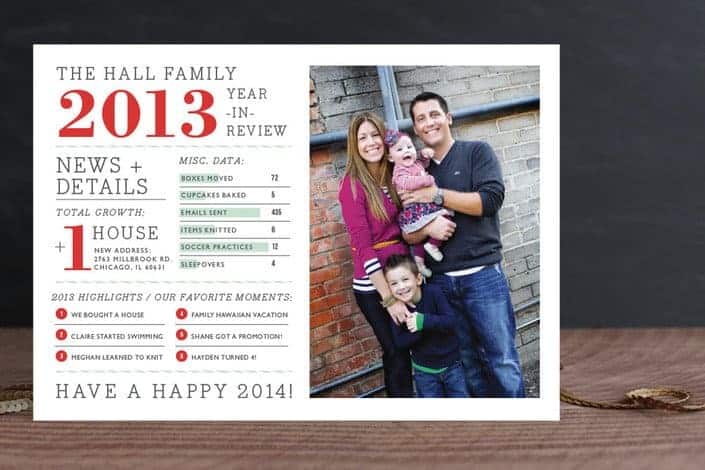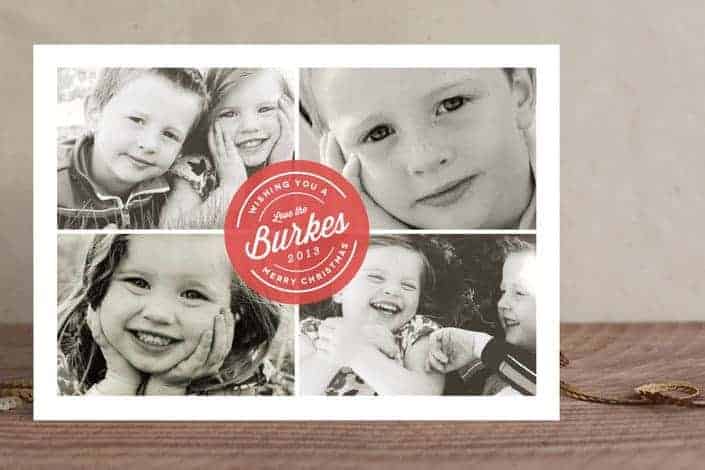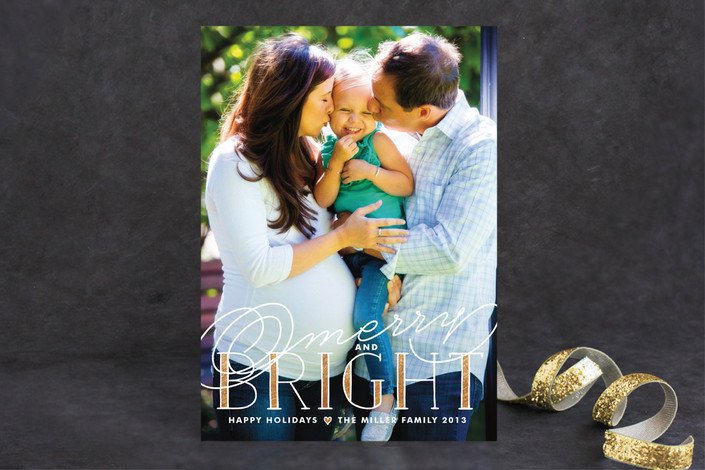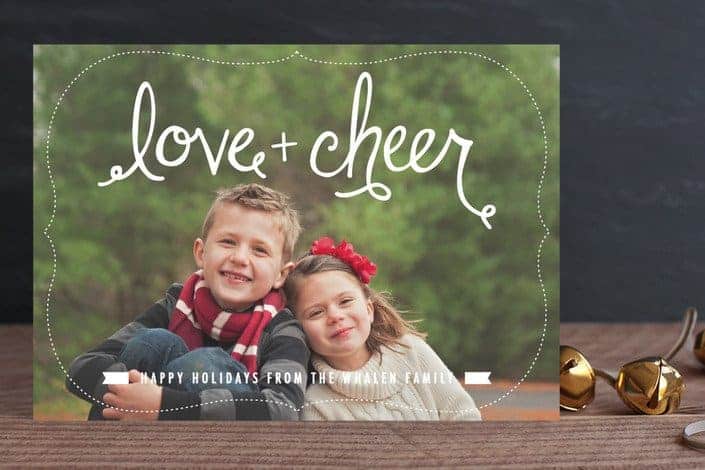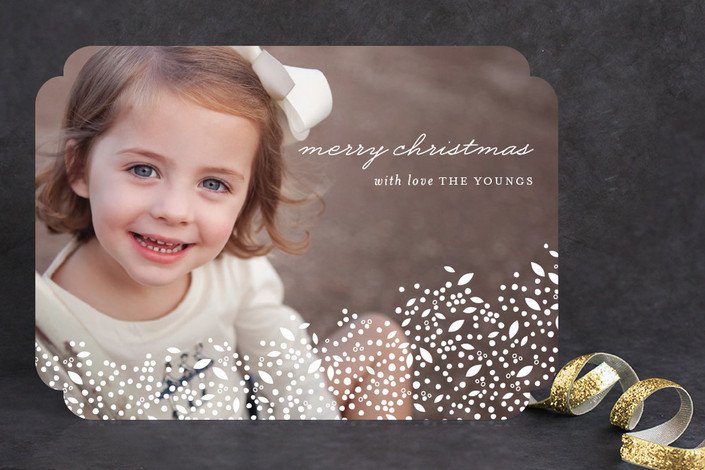 Swooon. Aren't they pretty.
Do you send holiday cards? Have you used Minted before? Which card to you like?
So many choices and only a mere 4 weeks until Christmas! Help!