Ok guys, I have something a little different for you today. It's a call to action instead of a recipe, but I wouldn't post it if it wasn't something I believed in or thought you would be interested in too.
I had a friend at BYU named Mark. Mark is awesome. My oldest was 18 months old when we met Mark and she was completely in love with him from day one. Kids are such good judges of character and May was right, Mark is a gem.
For the past few years Mark has been working in film and has dedicated his time to an amazing project that involved creating a movie called I Am Not My Body. In short, the movie is about Marius, who at eight was burned on over 75% of his body (the fire actually killed both of his parents). It's a story of his incredible journey, recovery, and relocation to the US. The part that I loved, and a strong theme in the film, is how positive that sweet boy has stayed, regardless of these unfathomable trials. It's one of those feel-good movies that everyone needs to see. You want to be a better person after you watch it, and that type of media is something we need more of.
The big hurdle right now for the film is money… keep reading before you decide if it's for you or not. Spreading their message is also vital. The end of the post will give you a few options for helping.
Did you know Stephanie Nielsen from NieNie Dialogues is also working to spread the news. She's a big supported of the film. I think part of her support is because it hits so close to home (she too was burned over most her body in a 2008 plane crash, and she is also an amazing example of happiness through the trials). She actually on the bonus features too!

Mark and I did a Q&A of sorts so that you all could get better acquainted.
Tell us a bit more about Mark
As cheesy as it sounds, Mark's ultimate goal with this project and in life is to help people become their best selves. Sometimes we all can use a little reminder that we are better than we think we are, and as hard as life gets sometimes, we can still live great life. Mark has traveled all around the world, and loves meeting new people because he believes everyone has a unique story worth sharing.
Tell me more about Marius, the cute kid the movie is about
In 2007, Marius was caught in a severe house fire that not only left him with 3rd and 4th degree burns on more than 75% of his 8-year old body, but also seared his eyelids to the point he couldn't blink, completely burned away his nose, and burned all 10 fingers so badly that doctors had to remove them. Worst of all, the fire took the lives of both parents and because the doctors in Romania were concerned about Marius' emotional heath, the doctors didn't tell him that his parents had died until nearly five months after the accident. Despite everything that has gone wrong in his life, he has kept the best attitude and rarely even complains about his situation, or how much it hurts. He chooses to be happy. Now, he lives in the USA, and doctors have not only rebuilt his nose and eyelids, but have also turned six of his toes into moveable fingers.
What is I Am Not My Body all about?
When then economy started tanking, it seemed like so much of TV was "doom and gloom" and how terrible things were. Basically, I was tired of it. So in my last year of journalism school, I (along with two friends) decided to make a movie surrounding the idea that no matter what happens in life, we always have a choice as to how we'll react to  our circumstances. And Marius' story couldn't have been more perfect.
The great thing about his story is that it has something everyone can relate to in one way or another. Have you ever had something go wrong? Have you ever lost a loved one? Had to face something in life that feels too hard to bear? These are just a few examples, and the message is timeless.
What are you trying to do with the film?
Ultimately, our goal is to share the message with the world (cliche, we know). We've already seen what an incredibly positive impact it has had for people both in, and mostly out of the burn survivor community. Some people have used the film to help a loved one get through a difficult challenge. Other groups have used the film to help children understand the consequences of playing with fire. We've had a number of setbacks, and we're not going to let them stop us. The message and the story is totally worth it.
Could it really be that good?
Not to toot our own horn or anything–we've won a number of awards for the film, including two from the same group that awards the Emmy Awards. And Cat Deeley from "So You Think You Can Dance" says she absolutely loves the film.
So what do you need?
Basically, we need money to pay licensing fees. There are a few videos from the film that require us to obtain a license from Major League Baseball. They've already cut us a pretty darn good deal; even so, the price tag is over $5,500. Add in a few extra licenses that cost less than $150 and the cost for manufacturing DVD's, and it adds up really quick.
If you like the story and just can't help financially, we could use a ton of help spreading the word about this film and the story via Facebook, Twitter, email, or word of mouth.
If you don't like the story, that's okay too. All we ask is that you consider "paying it forward" and just do something nice for someone. It makes the world a better place, right? :-)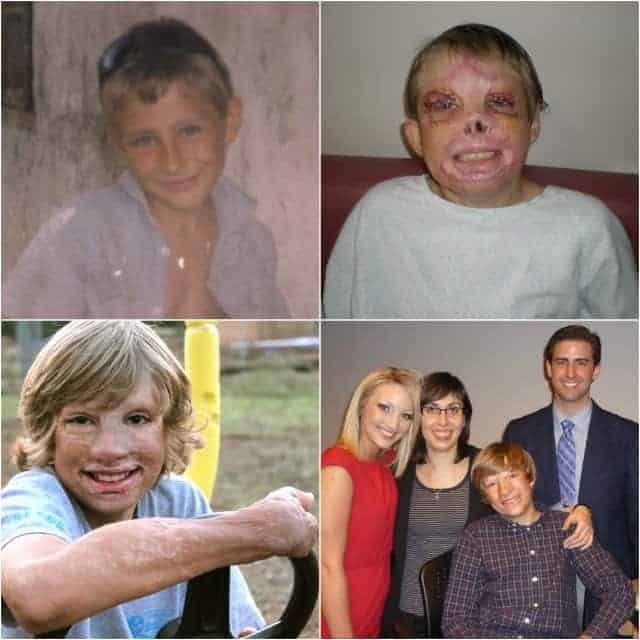 Thanks Mark!
Ok- there you have it… a cause worth sharing. You can watch a trailer of the movie here (some of the images are a bit startling, I wouldn't watch it with tiny kids)
Donations start at $1, and I bet most of us could work with something like that. If not, consider spreading the word. I'm going to make a list of links to blog posts about this project here. If you'd like to be included please let me know. If you don't want to blog about it consider tweeting, FB, and the like my own post. Information spreading can do wonders!
The whole point in me helping Mark is for them to get the funds they need, but the bigger pictures isn't the funds or the movie even. It's a chance to let the good in the world shine, and sometimes that good comes in the form of movies which need money to be able to share their story. I'm excited about this.
Thanks so much for reading and considering adding to this great cause! Have a great weekend.